Wondering, which teenage skin care products you must try? Are you using the right face products for teen skin? If you're confused then this article will help you in choosing the best skin products for teenage girls and boys. Taking the proper are of your skin right from the teen years can be extremely beneficial for you, as it can give you beautiful and youthful looking skin. You can thank yourself later for the efforts that you took in your early teen years. Your skin is sensitive in this phase of your life, this is why applying the right beauty products is important.
List of The Best Teenage Skin Care Products in India
Finding the best teenage skin care routine is not difficult with the suitable products. Here are some of the products that one can include in their morning and evening routine.
Teenage years are definitely for studies, outdoor activities, sports and friends but skin care is also important. And this is true for the males and females. To maintain the glow, using a good skin face wash for teens, moisturizer and other products are good.
Let's take a look at these face products for teenage skin to get maximum benefits. Also take acre that you use herbal and natural skin care items, natural skincare for teenage skin are essential.
1. Clean & Clear Foaming Face Wash
It's the best face wash for teenage skin. A lot of teenagers struggle to get rid of acne and pimples on the face and this can actually lower the confidence is well. During puberty, skin secrets more than the needed oils, which can be one of the reasons acne happens on the skin. This is a best facial cleanser to remove the oil and dirt from the teenage skin and is suitable for normal to oily skin. Its gel-based non-comedogenic formula contains the acne fighting ingredients and salicylic acid that helps the oils from coming back and makes the skin matte for a long time.
2. Biotique Bio Coconut Whitening and Brightening Cream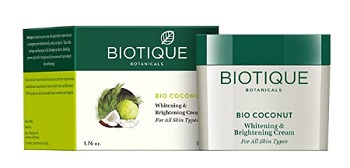 Biotique bio coconut skin cream is for skin lightening primarily, however, it doesn't mean, when you are a teenager, you cannot use it because after spending long time under the heavy sun, skin can get damaged or gets tanned. This whitening cream for teenager helps in getting back the original complexion and revises the skin. By getting rid of the sun tannin, it makes the skin glowing and fights against the excessive melanin synthesis.
3. Garnier Men Acno Fight Pimple Clearing Whitening Day Cream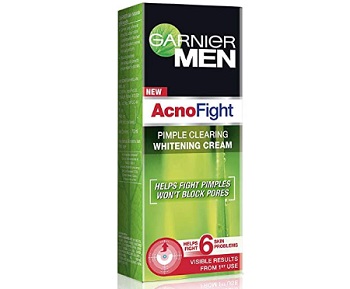 Teenage boys can also try this Garnier Men Acno fight pimple clearing cream, because of its non-comedogenic formula that fights the pimples and does not blocked the large pores. It visibly helps to make the skin brighter and removes the tanning. The formula is rich in ingredients which get rid of the acne and their marks quickly. The cream can be applied two times in a day and teenage boys would like its formula, even when they have oily skin.
4. Mamaearth Bye Bye Blemishes Face Cream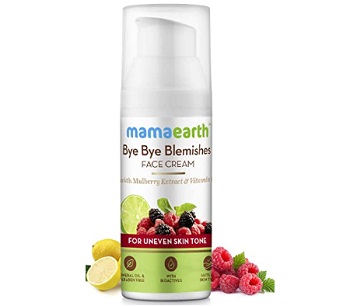 Often acne prone skin has many blemishes, because of the pimples and acne marks. It is a natural product for pigmented skin that is dermatologically tested and can be tried by the teenagers as well. The products to clear skin is safe for oily and sensitive skin and does not contain any sulphates, paraben, mineral oils and artificial preservatives. It comes in a pump packaging, which is very hygienic and at a very pocket-friendly prices. It erases the appearance of blemishes, discoloration, hyper pigmentation and dark spots as well.
5. Lakme Blush & Glow Kiwi Freshness Gel Face Wash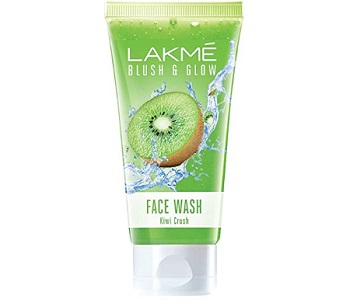 A good gel face wash for teenagers is must have in the skin care regimen, especially when the weather is hot and very humid, like in some parts of our country. This is a fresh and fruity facial cleanser with the gentle formula and containing the 100% real kiwi extract. It is infused with soft cleansing beads that get rid of the impurities, dirt and dust. Many teenagers like to indulge in the outdoor and sports activities. This can make their skin can get blemished and pores are also blocked. Therefore, for using a face wash like this helps to get daily dose of freshness and in improving the skin texture and tone. It's the best teen skin care product.
6. WOW Aloe Vera Multipurpose Beauty Gel for Skin and Hair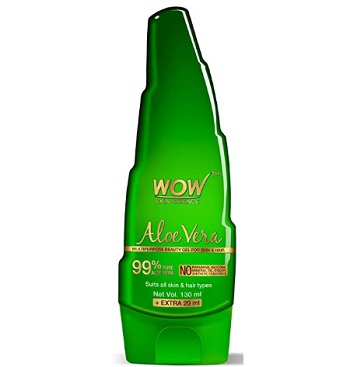 Aloe Vera Gel is a miracle product that can be used on the face and body both. Not just for adults but for teenagers skin, this is one of the best products, which is 99% natural Aloe Vera Gel suitable for all skin types. You can apply it on your face every night to get rid of the sun burns and other skin problems like pimple and acne. You can try it too over the irritated and pimple skin.  This product does not have any paraben or sulphate, therefore it's natural and safe for sensitive delicate skin.
7. Lakme Soft Creme Peach Milk Moisturizer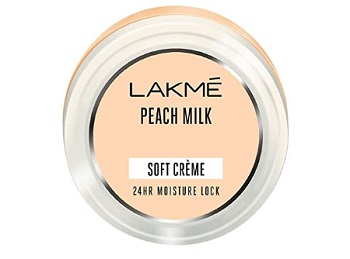 This lightweight moisturizer is suitable when your skin and needs just the moisture. It is infused with the goodness of peaches and milk and comes with the light soothing fragrance. Keeping your skin moisturized for after 24 hours, without being extra greasy and sticky. It contains the sunscreen protecting the skin from damage, pollution and darkening. It's also the best moisturizer for teenage skin.
8. Himalaya Clear Complexion Day Cream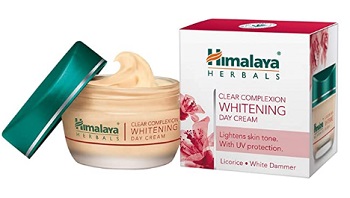 When your skin is dry, you need a good skin moisturising cream that can help make your skin bright and fresh. This decreases the marks and blemishes on the face. This clear complexion whitening day cream can really help. It is for normal to dry skin and can be used to get proper hydration in a day. It has a light texture that gently blends in the skin and maintains softness. It's also the best moisturizer for teenage girl.
9. NIVEA Soft Light Moisturising Cream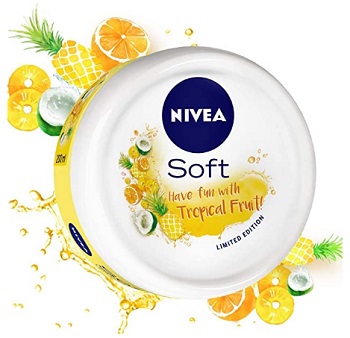 The light moisturising cream has a gentle tropical fruit fragrance and a non-greasy feeling. It is a daily use skin cream that teenagers can use to keep their skin smooth and soft. It is a light product, made like an all purpose cream for all the seasons. The best moisturizer for teenage girl is available in other variants as well that can be tried. This particular variant and has jojoba oil and Vitamin E with the light texture and fast absorbing formula that spreads easily on the skin and reveals glow from within.
10. Himalaya Herbals Purifying Neem Face Wash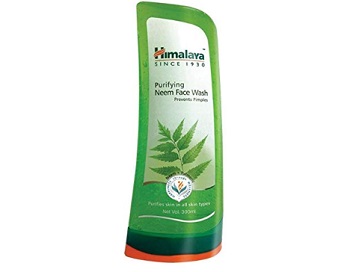 It's the best face wash for teens. Oily and acne prone skin should try a good neem face wash to keep the pimples and acne away. With goodness of neem and turmeric, this is a paraben and chemical free face wash that can be used twice on the skin. It is a gel neem face wash that helps to clear the acne and pimples. With turmeric as the key ingredient, it gives antiseptic properties to the skin. It reduces the inflammation of the acne. By killing the acne causing bacteria, it gives the clear and fresh face. It works even for the combination skin.
11. Everyuth Naturals Exfoliating Walnut Scrub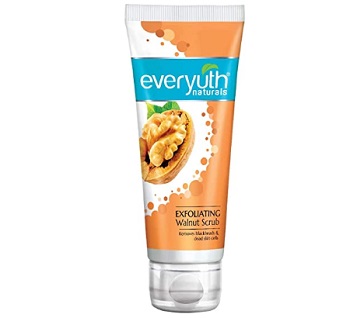 For teenage skin too a facial scrub is required to get rid of the dead and dull skin cells. Regular exfoliation also ensures that the skin stays acne and pimple-free. The biggest benefit of using a face scrub is to remove the debris clogging the pores. It has no abrasive scrubbing particle but a formula hydrating enough to nourish and revitalize the skin. The scrub has deep pore cleansing action that removes the blackheads and impurities settled on the skin layer leaving the facial skin fresh and clean. Teenagers can use this face scrub once or twice in a week.
12. Biotique Bio Papaya Revitalizing Tan-Removal Scrub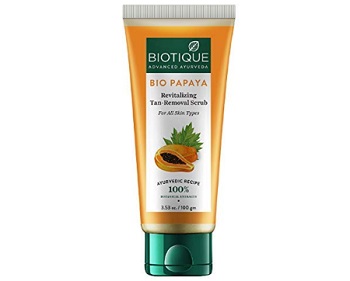 Wonder, if Biotique good for teenage skin? Yes, it is! A lot of teenage boys and girls, who are mostly into outdoor activities like sports, training and other things, often notice their skin complexion getting tanned. To keep the skin fair and glowing looking a tan removal face scrub can be extremely helpful. This face Scrub contains papaya fruit extracts and walnut particles that remove the dead skin cells. Papaya extract dissolves the dead skin cells and walnut particles scrub them off really well to uncover the natural brightness. It is one of the best face scrubber that everyone can use. The gentle refining action is excellent to give you soft and smoother skin.
13. Garnier Green Tea Face Serum Sheet Mask
Often the young skin gets sunburnt and extremely irritated, hydrating and purifying sheet mask can surely help. This is a serum mask with the goodness of green tea and hyaluronic acid made for oily and combination skin. It can be applied once in a week or even before going to a party or when your skin is behaving really badly. As it is a dermatologically tested product, it's suitable for even the sensitive skin. Just take the serum sheet mask and apply on your clean face, then keep it for 15 minutes and rinse it off. Massage the skin gently and let the residue be on the skin to sink deeper.
14. Re'equil Gel for Acne Scars Removal and Acne Pits Removal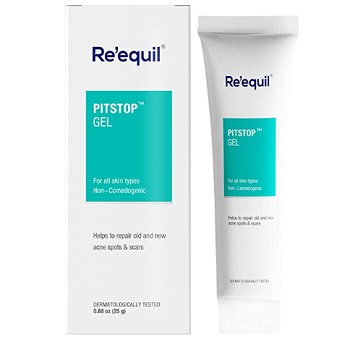 The scar removal gel product is for all skin types and comes with a non-comedogenic formula. This product is one of the best products to repair the old and new acne spots and scars. So if you would like to have blemish free and fair complexion, this pit removing lightweight gel formulation would definitely help. Made with the goodness of onion extract, it helps to reconstruct the skin structure and even out the skin. The best thing about this product is its lightweight and non-sticky nature. It recalibrates the equilibrium between the decomposition and reconstruction of the dermal structure so it increases the collagen production and diminishes the scars and spots on the skin.
15. Plum Green Tea Alcohol Free Toner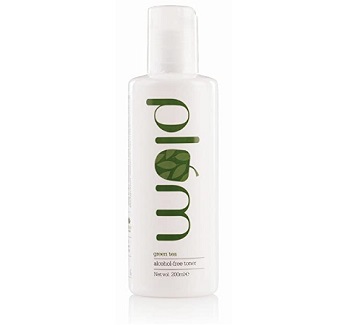 Using a face toner is equally important for teenager skin. Donors are an essential part of teenage skin care routine to get the clear and well toned skin. That makes the open pores and large pores tight so that the skin secrets less oil. It's an alcohol-free skin toner, that doesn't dry out the skin rather with the goodness of green tea, moisturises. It's a natural astringent to control the excessive oils. This also contains glycolic acid, an Alpha hydroxy acid to give the skin refreshed and renewed. The glycerine content in this non-comedogenic formula, the product helps to keep the skin soft. It is suitable for oily and combination skin type and also formulated for acne prone skin. The product is 100% cruelty free Vegan, paraben, phthalates and sulphates.
16. Himalaya Refreshing and Clarifying Toner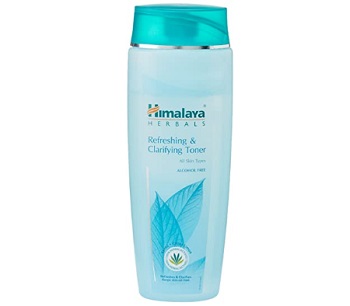 When you skin is dry, using a refreshing and clarifying toner would definitely help. This helps control the excessive oil secretion but for the dry skin, it mostly helps to deep clean the pores and gives more hydration of the rough and dry patches of the skin. The pocket friendly skin toner can be applied after using a face wash.
17. Biotique Bio Fruit Whitening and Depigmentation & Tan Removal Face Pack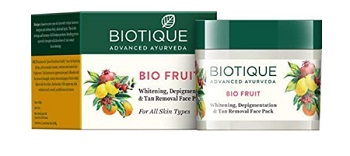 Applying a good tan removal face pack can help to get you back the original complexion that has gotten dark and dull because of the overexposure of sun rays. With regular use, this whitening face pack helps to remove the darkness and dullness. By lightning the sun tanning, the products also gives softer and lustrous skin. Just apply the whitening face mask evenly on the clean face and neck and leave it for 15 to 20 minutes. Wash it with water and use it once in a week.
18. Lotus Herbals Whiteglow Skin Whitening and Brightening Gel Cream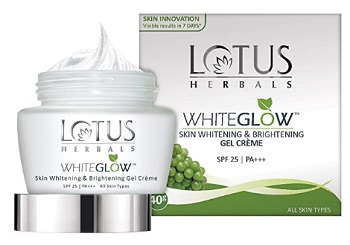 With the goodness of saxifraga and grapes extract, this is a skin whitening and brightening gel cream that helps to maintain the glow and get rid of the tan. It has SPF 25 that makes it one of the best face cream for teenage skin in India with sunscreen. With multiple fruit extracts, it also contains the Alpha Hydroxy Acids (AHAs) and enzymes that work on the skin layers to make the skin better than before. Coming with a non-greasy texture and oil free formula, it's one of the best day creams for teenagers with oily skin as well.
19. Himalaya Moisturizing Aloe Vera Face Wash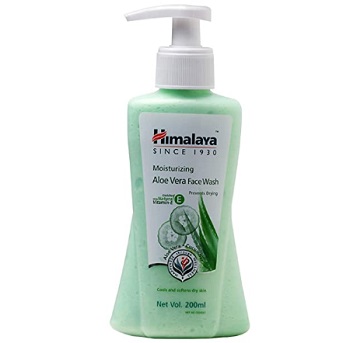 An aloe vera moisturizing face wash is certainly helpful, when you have dry skin. The aloe vera facial cleanser comes with Vitamin E and prevents the drying of skin. So it is one of the best face wash to soften the dry and rough skin. In fact, during the winter season a facial cleanser rich with Vitamin E and aloe vera works to maintain the moisturization and smoothness of the skin. It is rich in enzymes, polysaccharides and nutrients that keep the skin soft.
20. Nivea Men All in One Face Wash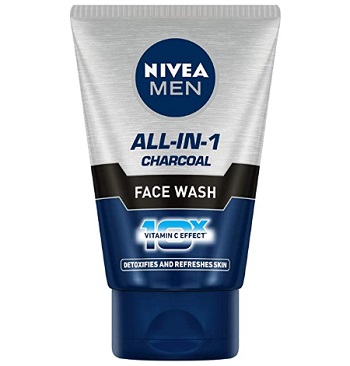 It's one of the best charcoal face washes for men. For teenagers or adult men, a charcoal rich face wash gets rid of the deep seated impurities, dullness and most importantly, the acne causing bacteria residing on the skin pores and surface. It also reduces the dark spots and brightens the skin. This is one of the best skin care products for teenage male.
21. Lakme Sun Expert Ultra Matte Gel SPF 50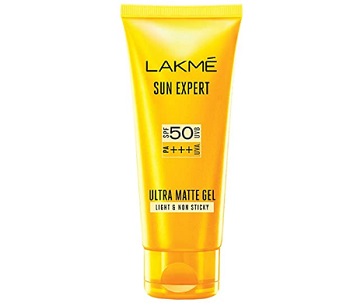 Just Like the other facial skin products, applying a good sunscreen, is equally important to keep the skin safe and shielded from the harmful UV rays. Therefore, this Lakme sunscreen is a good product and everyday use sunscreen to see the skin from the damage that sun rays can cause.
These are the best skin care products for teens in India. Choosing the best face wash for teenage acne skin is important as it can clear the skin and also prevents the future acne and break outs. Following the teenage skin care tips with proper care are fruitful in the later years.