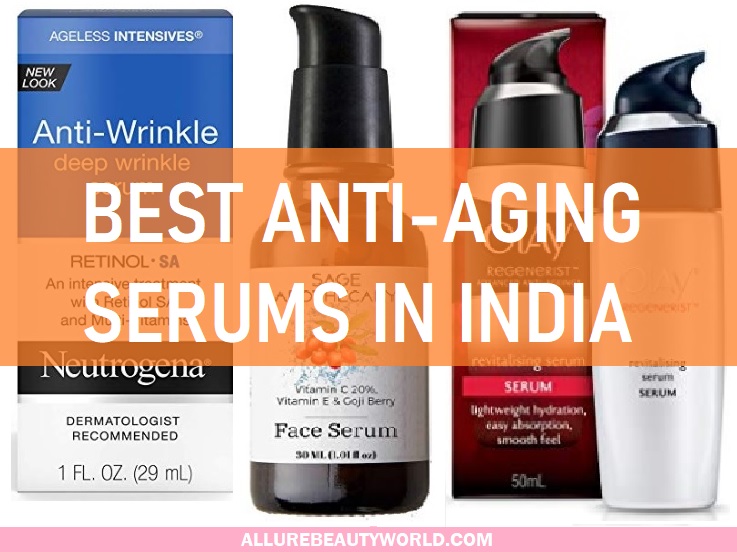 Anti aging serum works in conjunction with the creams for anti-aging that you use. We are going to talk about the best anti aging face serums in the Indian market. The face serums are light and can be used by oily and acne prone skin also. Choosing the best serum for lines and wrinkles is essential. A serum is considered better than the cream as it penetrates in the skin layers deeply as the molecules in a serum are smaller as compared with the creams and lotions they are able to penetrate deeply in the layers of your skin. While applying serums, not only you get the benefits to control the ageing process but also in getting beautiful glowing soft skin.
Face serums are also considered perfect for the sensitive skin. You can apply them as early as in your mid to late 20s. This is the age when your production of collagen and elastin slows down due to aging.  Considering that, this is the right time to support your skin's natural repair system and to boost the proteins like collagen and elastin production.
How Anti Aging serum works?
Anti aging serums can help you relieve the stress due to environmental pollutants, toxins and everyday wear and tear of skin. Apart from that such serums can also help prevent premature wrinkling and lines on your skin. The ingredients that these serums contain, helps to increase the synthesis of skin firming proteins and to keep the skin elastic. These also preserves the skin cells firmness and prevents from sagging. While choosing an effective anti-aging serum to control and delay ageing, you must look at few ingredients that would be helpful. You should look at these:
Vitamin C

Peptides

Hyaluronic acid

Retinol

Alpha Hydroxy acids

Niacinamide

Resveratrol

Stem cell
List of 10 Best Face Serums in India (2022) for Wrinkles
1. Olay Total Effects 7-In-1 Anti Aging Serum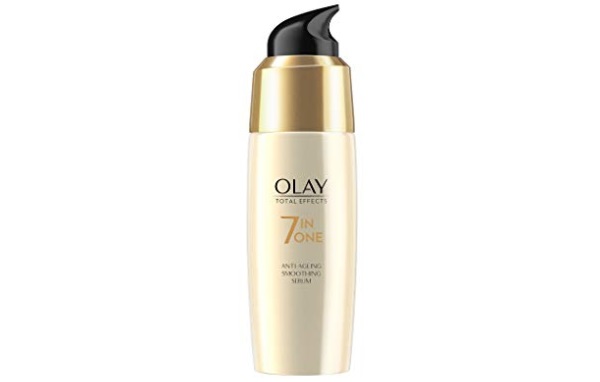 With the complex of VitaNiacin and Anti-Oxidants which together work to fight the lines and wrinkles on your skin. It has a light watery formula that blends nicely over the skin layers and penetrate deeper. It is suitable for normal to combination skin and causes no breakouts. It contains SPF 20 to protect your skin from UV damage and is the best Olay products for anti aging.
How to use: After deeply cleansing your face with a suitable cleanser, apply the serum by taking a pea sized amount or a single drop. Nicely massage it on your face and neck. Leave it for few minutes before applying your cream.
2. The Moms Co. Natural Vita Rich Face Serum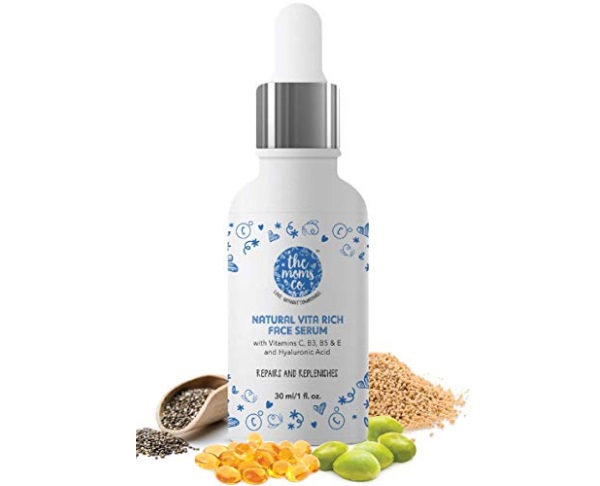 After getting excellent reviews from the women who have used it, the natural anti aging product is one of the best natural serums that is rich in vitamin C, vitamin B3 and B5 along with Vitamin E. It also contains hyaluronic acid that heals and repairs your skin layers, additionally working as the best under eye serum for wrinkles. It works on the uneven skin tone and gives you radiant complexion. It is one of the best anti aging serum, which is also very affordable.
3. Biotique Bio Dandelion Visibly Ageless Serum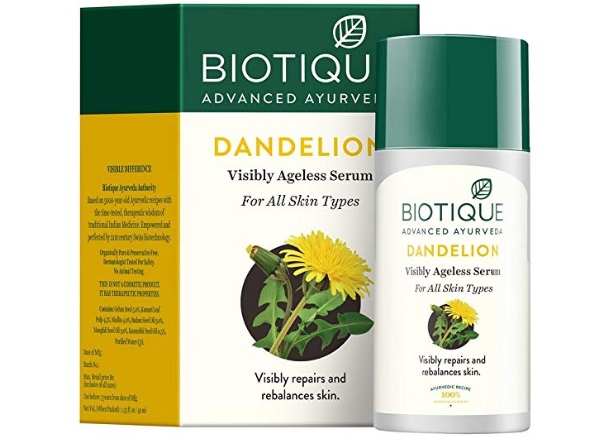 The effective face serum has a light texture which is almost like water. So, if you have got oily and acne prone skin but yet would like to use a face serum to delay the ageing, this is the best option for you. The lightening serum has a real combination of Dandelion along with Vitamin E, nutmeg oil and Minerals. It makes your skin brighter and is also one of the best products to apply on your oily skin during summers.
4. Recast Hyaluronic Acid Serum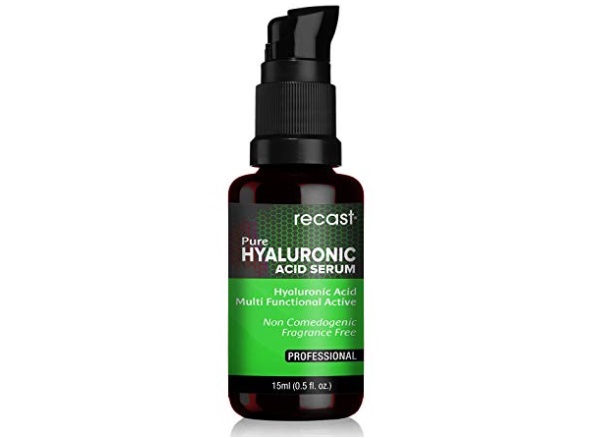 Rich in Hyaluronic acid, this serum is a multipurpose product. It is not just an anti-aging serum but has a non-comedogenic formula. It gives noticeable difference in your skin tone by plumping and making the skin brighter. Hyaluronic Acid is known to improve the natural repair system of your skin. It can be used at night to boost the collagen synthesis. It does not contain any chemicals and is the best anti aging face serum for oily skin in India.
5. StBotanica Frankincense & Almond Face Serum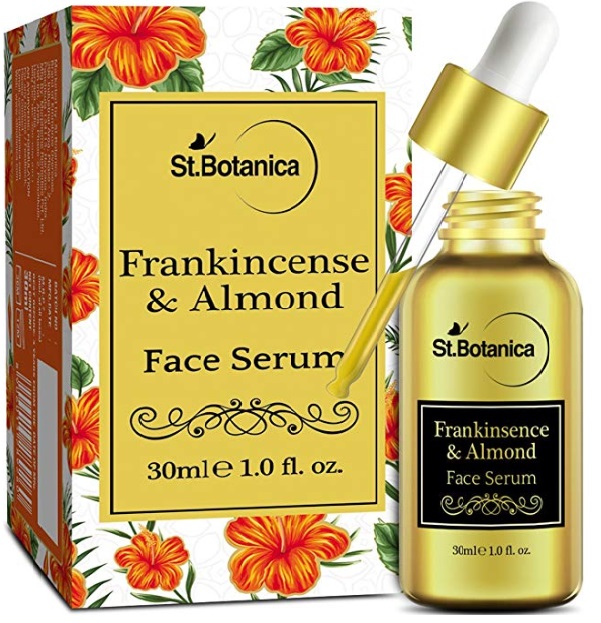 This serum has almonds along with frankincense. It is suitable for dry skin to delay ageing and to prevent the lines and wrinkles. It is also suitable for Acne prone skin and is the best product for wrinkles. Regular use of this anti wrinkle serum helps in tightening the skin and reducing the appearance of scars.
6. Olay Regenerist Advanced Anti-Ageing Revitalizing Skin Serum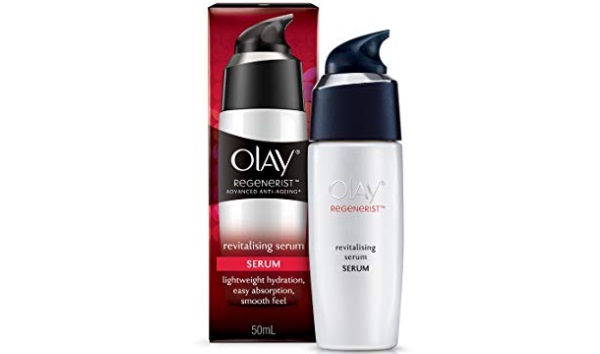 The advanced anti-aging range from Olay is a must try product, if you don't mind shelling few extra bucks. Clearly, it's the best anti aging serum in India that reduces the wrinkling of your skin and gives you better results. It gives you visibly lifted skin and is best anti aging products for mid 20s. It can be applied on the face and neck two times in a day to get smooth wrinkle free skin.
7. Sage Anti-Aging Face Serum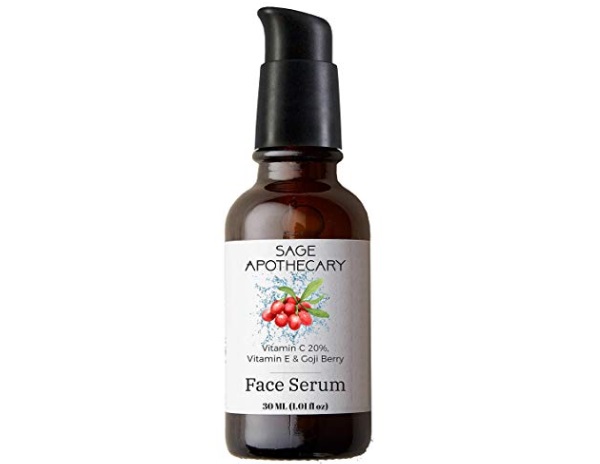 The anti aging face serum contains vitamin C in the concentration 20% along with Vitamin E oil, hyaluronic acid. Apply this serum for lines on forehead, near mouth and to minimize the acne scars. It has light texture, hence, it's suitable for all skin types and you can use it as early as in your 20s. It has the light water texture that is non-comedogenic and won't make your skin greasy and sticky. Application of this serum at night is the best time.
8. Blue Nectar Kumkumadi Ayurvedic Radiance Glow Night Serum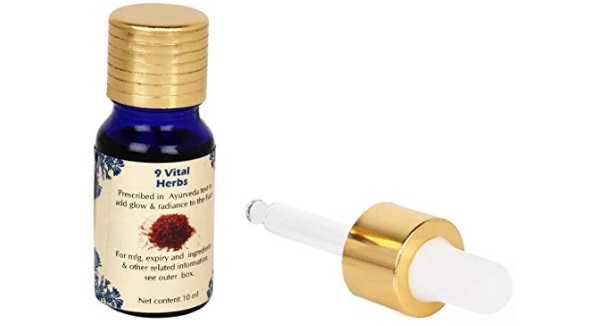 The Ayurvedic glow boosting face serum has skin brightening and anti aging benefits. It is a potential formula rich in Herbs like saffron, nagkesar etc infused with pure sandalwood oil. It helps to decrease the uneven skin color and also combats the skin pigmentation and spots. You can apply 1-2 drops of this serum on your face. Massage in upward circular motion and do this every night. It is 100% natural chemical and paraben free face serum with anti aging features and is the best anti aging face serum for 40s.
9. Ryaal Anti-Aging Vitamin C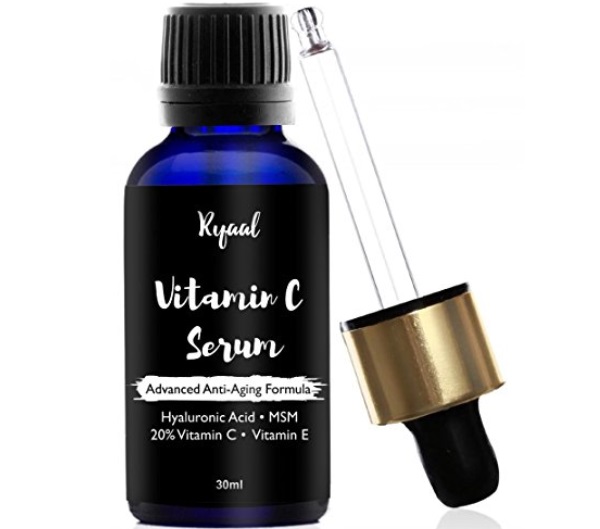 The anti aging serum is a blend of vitamin C in 20% concentration and Vitamin E with hyaluronic acid. This is the the best anti aging serum to cure dark circles, age spots, dark spots and works as an anti aging product for even young men and women who're in their 20s. It is very gentle and non-oily. It is also the best moisturizer for oily skin types. It minimizes the appearance of acne scars and open pores on your face. It also comes with a dropper that makes it very easy to use.
10. Neutrogena Ageless Intensives Deep Wrinkle Serum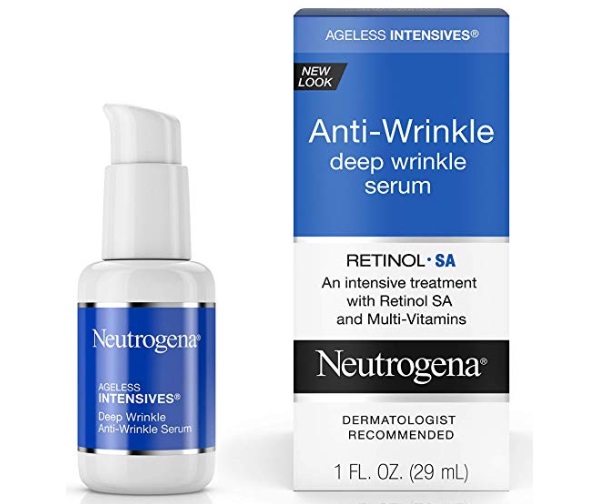 The ageless deep correcting serum is a very light and excellent formulation that penetrates in the skin layers and covers the beauty of your skin. It's the best retinol serums in India which comes with multivitamins. It is a clinically proven formula and a best retinol serum for aging skin that delivers noticeable results. It is non-comedogenic and will not clog pores. The best serum for aging skin is designed to reduce the appearance of crow's feet deep forehead wrinkles and under eye lines and wrinkles.
Choosing the best skin care products for wrinkles is important and hopefully, this list of the best anti aging serums in India helped you.  Application of the product to remove wrinkles should be done in your mid 20s as it helps to reinforce the natural collagen synthesis process while you are still young.