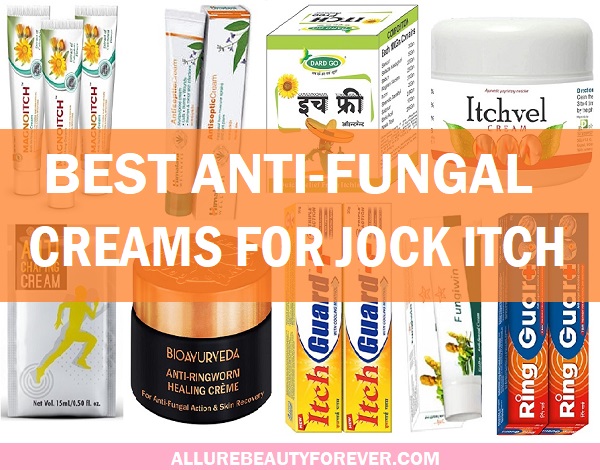 Jock itch is a common condition where in the groin area becomes itchy. Men experience it more and have this itchy feel that can be uncontrollable at time. There are multiple home remedies available for Jock itch and out of these the best ones are the anti fungal treatments. Market is filled with several anti-fungal and anti bacterial creams. This skin condition can be healed with the application of the creams and ointments. Here are some of the best anti fungal skin creams to cure the jock itch and common itch. These creams also moisturize the area and nourish it so that one experiences less itching and dryness.
Best Antifungal Creams For Jock Itch in India (2022)
These are some of the best jock itch creams present in Indian market.
1. MagnoItch Ayurvedic Herbal Anti Itching Cream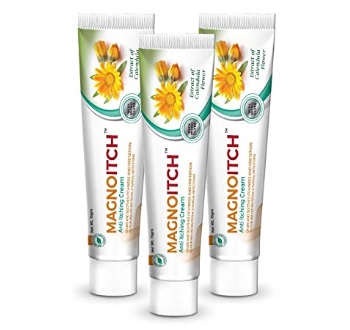 It's an ayurvedic herbal anti aging cream. To get rid of the itching and dry skin, this cream works really best. It hydrates and calms the soothing itching. The paraben free skin cream is also an effective antifungal and antibacterial product. It has micro-silver as a strong antibacterial ingredient. It has fight against itching and redness for a long lasting effect. The product also contains calendula that helps soothe the skin. It does not contain any paraben, mineral oil, paraffin or fragrances.
2. Skin Elements Anti Chafing Cream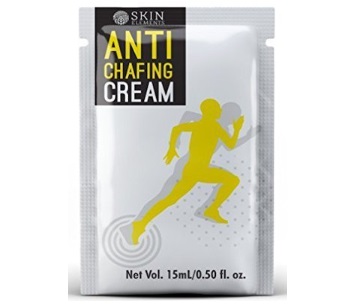 It's an anti chafing cream which comes with a friction reducing formula. So this cream is suitable for bikers, runners, cyclists, swimmers and for people in all other outdoor sports activities. It is also recommended for different types of foot sores, new cloth itch and even jock itch.  It's a 100% vegetarian and non petroleum formula which is non-greasy and paraben free. It protects the skin to skin friction and contains tea tree oil, witch Hazel, calendula and aloe vera extracts. Tea tree helps as an antifungal and antibacterial product that destroys the body odor and also helps with the joke itch.
3. Bioayurveda Anti-Ringworm Healing Cream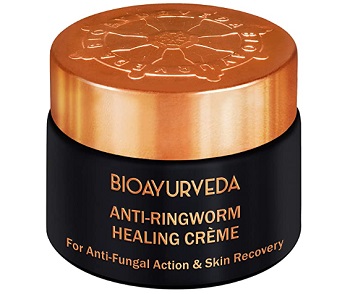 This skin Healing cream is an antifungal cream that is perfect for itchy skin. It is a body care cream that is made with the natural ingredients like Neem and aloevera. It give instant comfort to the itching and irritated skin. It deals with the  r rashes  cream has the good night goodness of natural ingredients. By hydrating the dry skin it supports the skin from getting dry. With the ingredients as garlic, margosa, turmeric read this is also rich in lemongrass, coconut oil and olive oil.
4. Itch Guard Plus Cream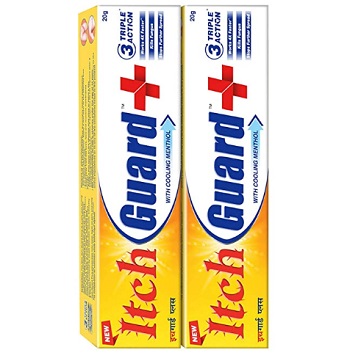 Aquaguard plus cream is an antibacterial and antifungal cream That Kills the fungus and stop the spread of the kitchen. It can be applied for 12 to me continuously. This product shall be applied in a thin layer over the kitchen. The product is really good and helps to control even the joke age and works really faster. It also has a cooling menthol formula.
5. Fungiwin Herbal Skin Cream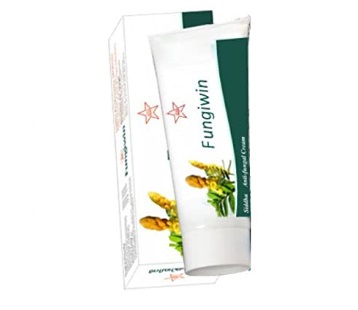 Antifungal cream that is suitable for patients with jock itching and mostly the discomfort around hips thighs and more. It is a suitable skin cream that even dry skin people can try because it has a hydrating moisturizing formula that does not make the skin dry. So it will help to get rid of the itching and the discomfort.
6. Himalaya Antiseptic Cream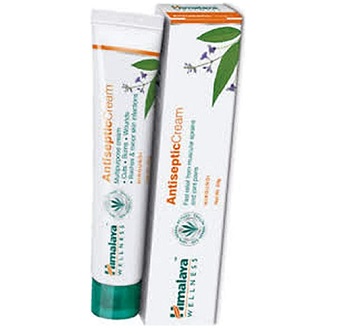 The antiseptic cream contains the power of natural anti fungal and antibacterial products. The cream is especially manufactured to control the itching and other fungal skin infections. It is an antifungal medicated cream that is specially made for this purpose.
7. Ring Guard Cream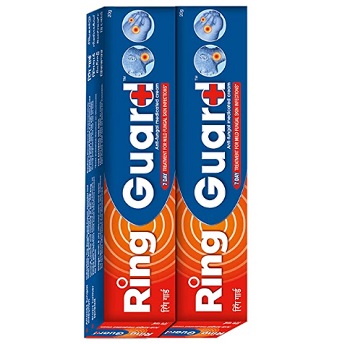 It's also an ayurveda anti-fungal cream, which comes with a friction reducing formula. This cream is perfect for ringworm and similar skin itching issues. It's free of the harmful ingredients and has natural formula which is very safe for the dry skin itching too.
8. Itchvel Herbal Anti Itching Cream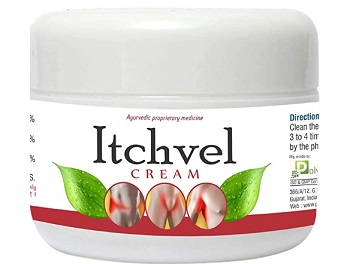 Anti itching cream is used for the fungal infections as well as for the ringworm. It stops the itching within a couple of days and it deeply hydrates the dry skin. While reducing the inflammation, it also balances the skin's pH balance. It has Neem, Tulsi, Sat Loban and garlic. So it is a Herbal Skin cream that is available at decent and affordable prices.
9. Dardgo Ayurvedic Itch Free Cream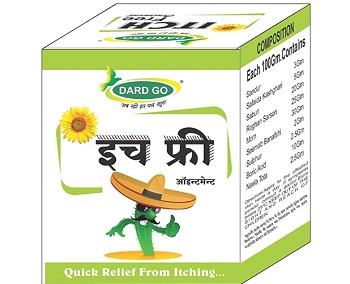 The ayurvedic itch-free cream is made with antibacterial and antifungal ingredients. It contains so many ingredients that make it one of the best anti itching cream. It contains anti-fungal ingredients that aid in relieving symptoms related to bacterial and fungal skin problems. It has a cooling sensation to the itchy skin and provides instant relief from fungal infection such as jock itch.
10. Instacare Herbal Cream for Jock Itch, Ringworm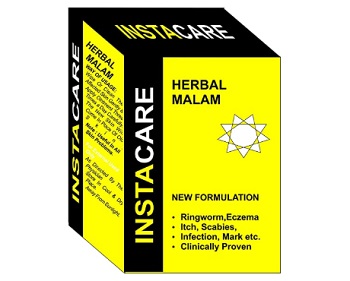 This is the best antifungal cream in India for jock itch. If you are suffering from jock itch, you need to try some mild cream. Use the cream to get rid of those chafing, itching etc. It provides instant relief in the dryness. It eliminates the embarrassing itch by applying this cream. It could be due to the ringworm. Wash and dry the area and apply the cream. You will feel comfortable soon. It's the best antifungal cream for jock itch.
11. Nyzeal Cream Broad Spectrum Antifungal Cream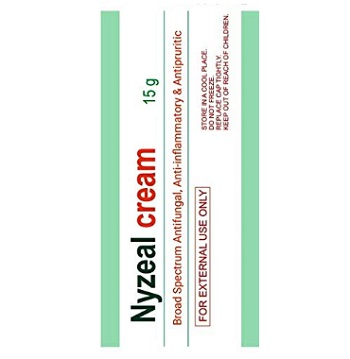 The cream is specially formulated for getting rid of the ring worm, Eczema, itching and scabies. It also comes across as the jock itch infection cream. This cream is suitable for all different types of skin related to itching. It also heals cracked heels and removes the white patches on the skin. It does not not have any harsh chemicals therefore is the safe product.
12. Vaidsarthi Itchwin Herbal Anti Itching Cream
The herbal anti aging cream is 100% organic with no chemicals in it. It is a unique herbal formulation with micro silver. It also contains and other anti-inflammatory and entry and other anti-inflammatory and entry.
These are the most effective anti-fungal skin creams to cure Jock itch and similar skin itching conditions for men and women too.