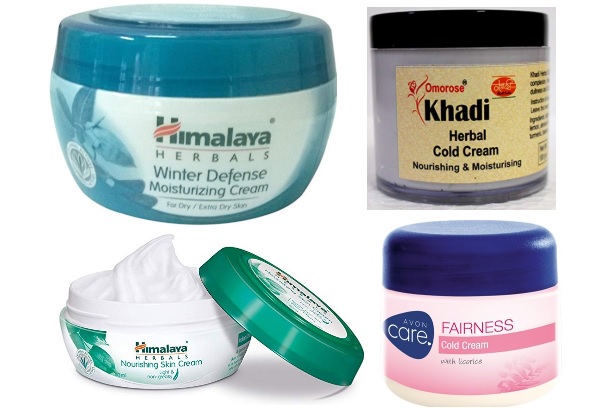 With the decreasing temperature your skin's moisture also gets low and it tends to feel dry and stretchy. During winter season, dryness is one of the major concerns that experienced by a lot of men and women. Even kids are not spared with this condition. Dry skin looks glow-less and itchy. We have compiled a list of the best winter creams to combat the winter dryness. These are the best brands available in the market that can help you treat the dry skin and to keep your skin glowing.
List of Top Best Winter Creams in India for Men and Women: 2023
1. Nivea Creme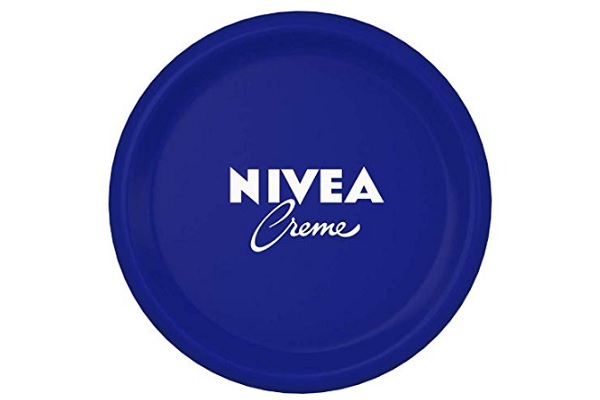 Nivea cream is the most popular cream that is very high in moisturization and is just perfect to cure your winter dryness. Thanks to with extremely moisturizing ingredients and a formula that creates a barrier on your skin that prevents the moisture loss. We would simply call it as the best winter cream for your face and body. But not when you have oily facial skin. Even for little kids, this is the best product to apply. 
Price: 240 rupees for 200 ml 
2. Himalaya Nourishing Skin Cream

The nourishing skin cream is yet another product that is wonderful to cure the dry skin during winter season. The best thing about the cream is that it is non-sticky and light so, it is also perfect for the oily skin. It can be a body moisturizer and face cream for the winter season for your all family members. How amazing is that! It keeps your skin moisturized and provides deep nourishment. 
Price: 210 rupees for 200 ml
3. MCaffeine Shea Butter Caffeine Cold Cream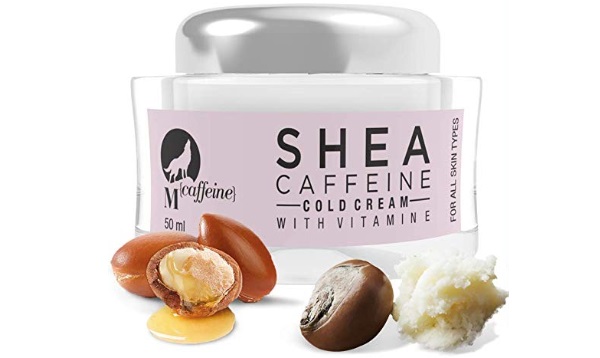 The cold cream is loaded with shea butter. As we all know, shea butter is known to be one of the best ingredients to cure to dry skin and to prevent the skin from getting rough and flaky during the chilly winter season. It is a paraben free and cruelty free product that is 100% vegan. You can take small quantity and massage it on your face. It can also be applied on the body skin but as it is not a an inexpensive cream, it would be better to use it on your face only.
Price: 425 rupees 450 ml
4. Roop Mantra Cold Cream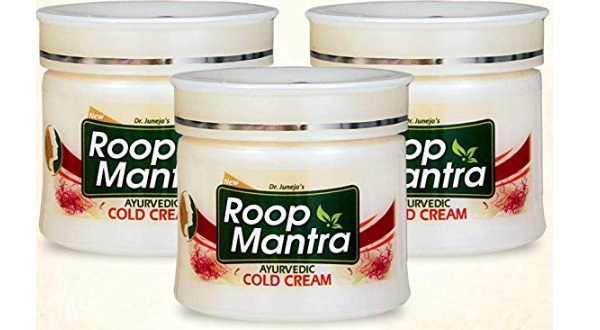 Roop Mantra cold cream contains the goodness of Kesar and Malai. Saffron and milk cream are two of the best ingredients to get rid of the dry skin and to prevent your skin from getting rough. It can be used by everyone in your family. It gives you glowing skin during the winter days and also keeps the skin free of the weather condition effects.
Price: 249 rupees for 100 grams pack of 3
5. Himalaya Herbals Winter Defense Moisturizing Cream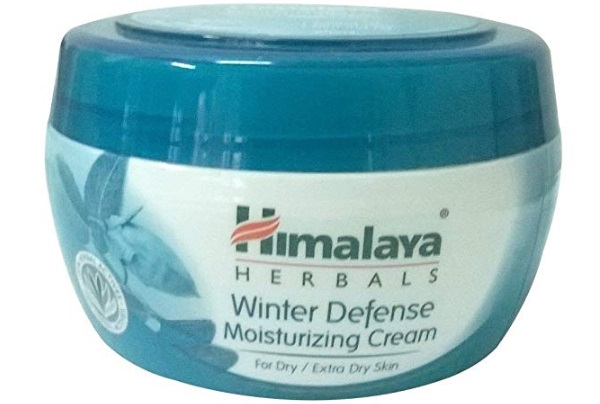 This option on our list is winter Defense moisturizing cream from Himalaya Herbals. This cream is made for dry and extra dry skin and is to be used during winter days. The earlier option that we have on our list is suitable for normal to oily skin whereas this one is for extremely dry to normal skin. It is a rich source of vitamin E that keeps skin protected from the day today stress and environmental damages. It will help you retain the moisture and keeping your skin glowing during the chilly weather.
Price: 140 rupees for 100 ml
6. Biotique Bio Saffron Dew Youthful Nourishing Cream 

Saffron Dew nourishing ageless moisturizer is formulated for all skin types. But it is wonderful for curing dry face, lines and wrinkles. In the very hydrating skin cream which may not be a perfect candidate, if you have oily-acne prone skin. It is blended with pure Saffron, Almonds and pistachio oils along with wild turmeric extracts. The texture of the beauty cream is very creamy that blends nicely on your skin and reminds you of milk cream. You can apply it, on your clean face everyday and night to keep the lines and wrinkles away.
Price: 250 rupees for 40 grams
7. KHADI Omorose Herbal Cold Cream with Shea Butter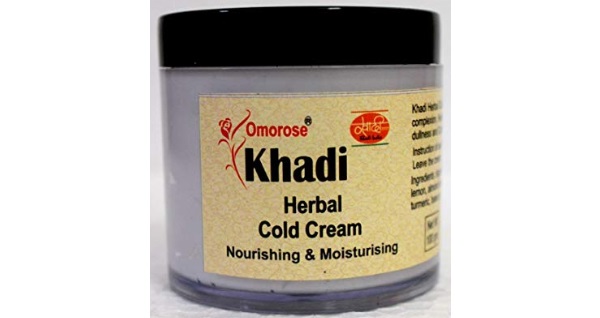 Khadi Herbals cold cream is exclusively formulated to fight the dryness that we experience during cold season. It contains the goodness of shea butter, aloe vera extract and other botanicals that keep your skin glowing. It is a non-oily cream that is suitable to be applied on dry to normal skin. The texture of the product is non sticky and blends well on your skin without causing any irritation or greasiness.
Price: 200 rupees for 100 grams
8. Fair & Lovely Winter Fairness Face Cream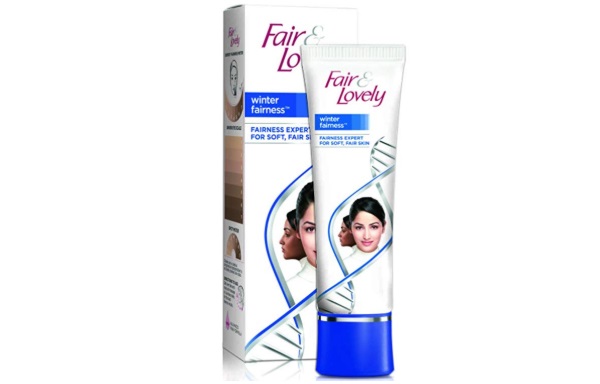 With the onset of winters, the advertisement of Fair and Lovely winter fairness cream starts to show up on almost every network. It's is a good moisturizing skin cream that is also suitable to whiten your skin. It keeps the skin protected from UV rays and also contains moisturizing formula that fights the dryness of cold season. Apply it two times in a day to keep your skin beautiful and glowing.
Price: 57 rupees for 25 grams
9. Avon Care Fairness Cold Cream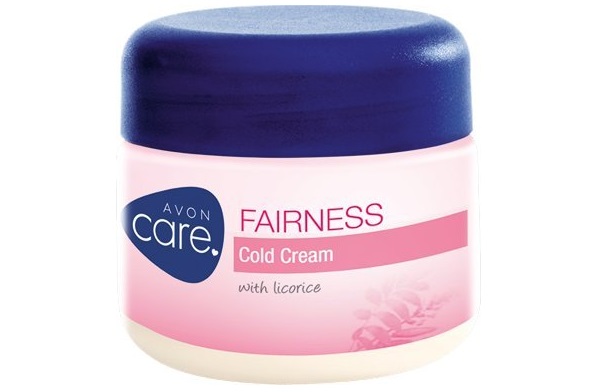 The next option in our list of the best winter creams for Indian men and women, we have got this Avon fairness cold cream. This is a multi-purpose product as we can call it. It contains the benefits of a fairness cream and the moisturization of a cold cream. It is a non-greasy yet has that moisturizing formula that will keep your skin glowing and moisturized. You can use it two times in a day to keep the skin radiant. It does not have SPF, so make sure that you use some lotions during the daytime to keep the skin against darkening.
Price: 129 rupees for 50 grams
Winters can be quite harsh so, make sure that you use products which are high in moisturizing properties to retain the moisture balance and to create a barrier that prevents the loss of moisture from the skin surface. You can also apply face packs that contain honey and cream, which you can also make at home. Moreover, to cure the dryness of your body skin, for few drops of coconut oil, almond oil, olive oil or even castor oil in your bathing water to keep your skin moisturized. Hopefully, a list of the best moisturizing skin creams for winters in India helped you. Make sure that you apply the cream as soon as you come out of the shower during harsh winter season.