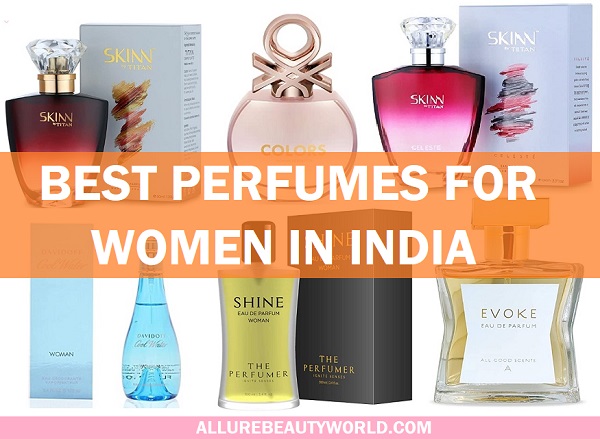 Women's perfume talks a lot about her. In fact, even Christian Dior has said that just like the handwriting your perfume says a lot about you. So whenever you are completely dressed, a good perfume can take a look to another level. A perfume is the best accessory that every women must wear, at least for special occasions. So, wearing the best perfume for women not just adds a finishing touch to your overall look, but it is an essential part of your signature look and personality. Keeping that in mind, choosing the right perfume spray for women shall be done.
While there are lots of perfume types available in the market some can be affordable while some of them can come from high end brands. So it doesn't matter which perfume you are going for but the right notes that suits your personality is the one that you should prefer. The cheaper perfume tends to evaporate faster and the expensive women's perfume stays a lot longer. So earlier we have also compiled a list of the affordable women's perfume available in the Indian market and in this article we are going to talk about the best women's perfume in India.
List of the Best Perfumes For Women in India For Daily Use and Occasions
1. Davidoff Cool Water For Woman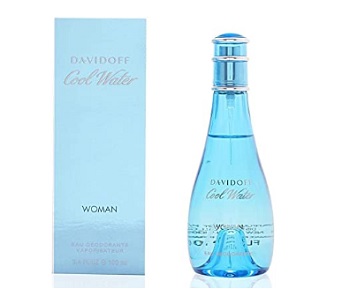 Davidoff Cool Water Women's mild perfume comes in a very attractive looking packaging. In fact, most of the Davidoff perfumes are packaged in a really nice packaging, good enough to instantly attract anyone. This has the freshness that captures the essence of sensual natural beauty. In the top notes there are fruity notes of watermelon and pineapple, which has the delicate energy. This perfume is by far one of the best mild perfumes to fetch you loads of compliments. The heart notes have Raspberry, Lily of the Valley while the base notes are composed of Vanilla and sandalwood.
2. Skinn Nud Perfume for Women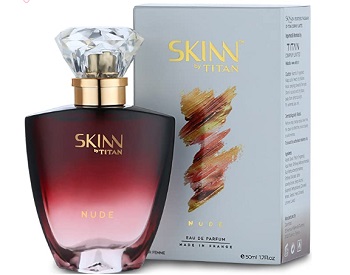 Skinn By Titan is yet another brand which is well known for its affordable men and women's perfumes in India. Other than that, the long lasting feature of this brand of perfumes in India also makes them highly likable for majority of Indian men and women. The first top notes of this blushing perfume have Litchi and Raspberry with Citrus and Bergamot. The middle notes are mostly of floral and fruity notes which gives that beautiful floral bouquet kind of feel. Envelope by Jasmine and green notes, this brings a beautiful middle accords. The Exotic perfume for women has Woody and spicy mixed with Sandalwood and Tonka Bean base.
3. The Perfumer Shine Perfume for Women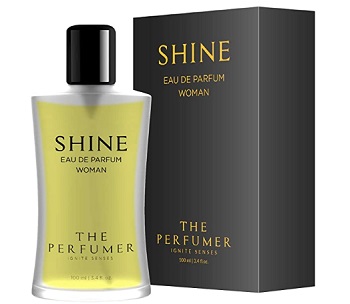 This perfume spray is extremely affordable and the best part is the simplest Ek Bottle so that even if you are carrying it in your bag aur pers so less that you will not regret even if it accidentally false or gets broken up. It is one of those budget friendly perfumes for women that has the Elegance and enigmatic fragrance. So this perfume has the top notes of calibri, bergamot Mandarin with middle notes of jasmine comoros Morocco, caramel base with Indonesian Pancholi and Siddharth. Tonka Bean and white musk with Mysore Sandalwood also creates the perfect Li balanced base notes for this amazing perfume that has received really good ratings from the users if you will come across on the Amazon platform.
4. All Good Scents Evoke Eau De Parfum for Women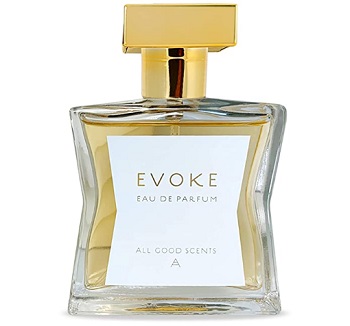 All Good Scents is a brand that makes perfumes for both men and women and the women's perfume is very affordable with a decent looking attractive packaging. The affordable women's daily wear perfume comes in Fruity and spicy mix of notes that are perfect for daytime and even for the evening time like for the special occasions. This perfume is dominated highly by the Jasmine, white flowers, Vanilla and blackcurrant accords. Top notes of green notes, bergamot and blackcurrant are visible with heart notes of jasmine, Lilly of The Valley, White flowers and Vanilla. Sandalwood and Tonka beans makes its base.
With a fragrance like this, you can envelope yourself with a sensual fragrance and surely to spice up your evening time. At this price range, it's one of the best perfumes that we will recommend you, If in case you're looking for the budget friendly and long lasting women's perfume available in the Indian market.
5. United Colors of Benetton Rose Eau De Toilette Perfume for Women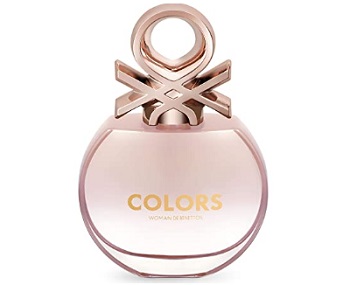 United Colours Of Benetton is known for its highly affordable and long lasting perfumes for both men and women. This fragrance in Rose has the fragrance of fresh roses to revive the senses. It has the floral and spicy and fruity composition which is very attractive. It is a women's perfume that has the freedom and optimism and is suitable for women of all age groups. The delicious composition of this perfume adds that vivacious blend of Woody notes with sweet musk. The perfume has the notes of Bergamot, Mandarin and Honeysuckle with middle notes of floral, Ylang Ylang, Jasmine and Firangipani, while the base notes are made with sandalwood, coconut milk, wood accord and musk. The packaging is also very attractive that it would just look amazing while sitting on your dressing table.
6. Skinn Celeste Perfume for Women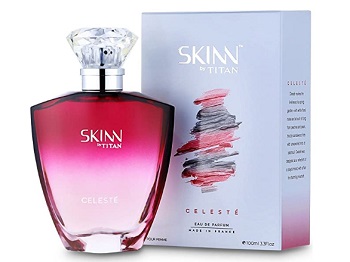 Coming back to another Skin by Titan perfume for women in the variant, "Celeste". Celeste is brownish maroon colour ombre coloured bottle with diamond cut work kind of plastic cap. It's a fragrance that has the liveliness of spring with floral garden and white floral notes. The ladies perfume is more like an everyday wear perfume that women can also try for special occasions during summer season. It is one of the best women perfumes in India that is in affordable price range. The top notes are made with Grapefruit, Green Pear, Ginger and Blood Orange with heart notes, made of Orange flower, Floral nectar and Waterlily. This perfume the base notes are rich with Apricot nectar, Amber, Sandalwood and white mask. It'll help create an impression at an event or a meeting as the perfume like this would surely work in your favour.
7. Engage L'amante Eau De Toilette Perfume for Women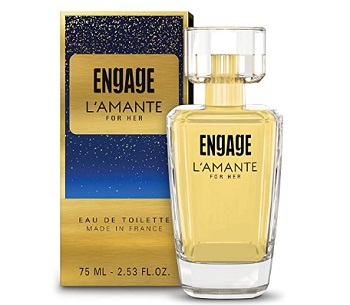 Engage L'amante for her perfume is a bit expensive as compared to the rest of the Engage perfumes and deodorants. It's a high quality perfume that lasts longer and this is what the majority of people who have used it, say about this women's perfume. Made with a simplistic designed bottle, it's pretty study as well. The fragrance for girls has sparkling citrus and fruity top notes while the middle notes are of Jasmine and Tender Rose. The base is composed of caramel and Amber wood and Musk. So, all in all, it's a perfect fragrance that one can wear for parties, meetings, date and special occasions.
8. Ajmal Sacred Love EDP 50ml Floral perfume for Women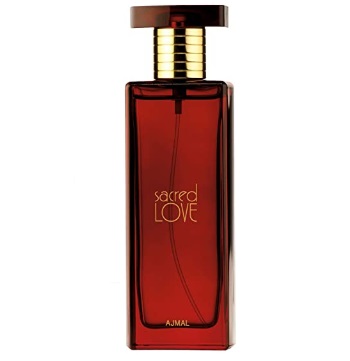 Ajmal Sacred Love perfume comes in a attractive bottle. The perfume has top notes that are dressed in floral bouquet a while the heart notes have citrus fruit notes. The base notes of this perfume are Musky. This natural and elegant scent for women has the captivating trailing base accords. It is basically a perfume that is mostly suitable for the day time as well as the romantic evening kind of occasions.
9. Guess Perfume for Women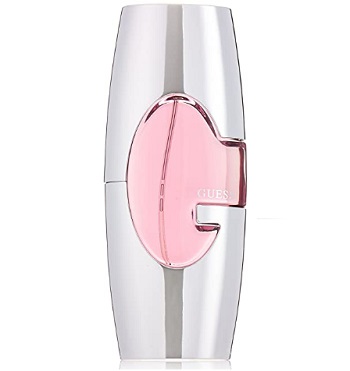 Guess perfume for women comes in a highly attractive packaging. This perfume has the notes of Tangerine, Green Apple as the top notes while the middle notes are made of floral pink peony, delicate honeysuckle accords, peaches and red fruit. The base notes are composed of Sandalwood, Amber and Musk. It's a long lasting and skin friendly women's perfume. It would be better if you would apply for the special occasions and parties as for the daytime you can go for the other affordable fragrances.
10. Jovan White Musk Eau de Cologne for Women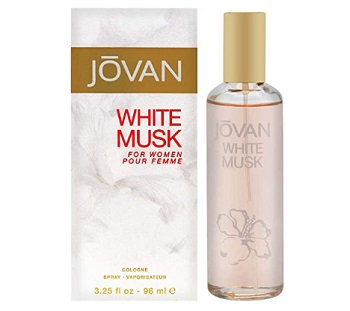 Jovan White Musk Perfume comes in a very simple looking glass bottle. Honestly, there is nothing attractive about the packaging but the white musk fragrance is one of the most liked fragrances. Being a very delicate and feminine scent, it has the perfect blend of Spicy, Woody and Warm white floral notes. So, basically it is recommended for office wear. The women's everyday Musky Perfume is also very affordable with cheap price making it the best budget friendly women's perfume.
11. Carolina Herrera Good Girl Eau de Parfum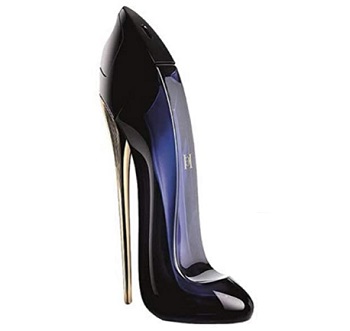 Carolina Herrera Good Girl Perfume spray has really enticing packaging.  It's a blend of almond extract, coffee, fresh aromatic notes. The Perfume is more like a Floral and Fruity scent for woman who would like to have that elegance and audacity. So the perfume gives you the base notes of Tonka beans and Coco with luminous top notes of tuberose and Jasmine. The middle part of this fragrance is more on the fruity accord relying.
12. Nike Fission EDT for Women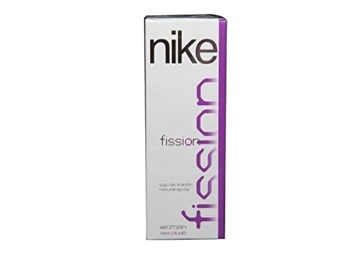 Nike fission perfume for women is yet another everyday wear floral perfume that many girls would like to go for. This is more like a college girl kind of fragrance which is in budget and gives you that fresh spirit of adventure. The perfume is basically a floral amalgamated with fresh fruity notes. The Nike fragrance embodies the spirited and gentle at the same time by bringing the comfort and strength. So it is not very harsh that can irritate the people around.
13. Liberty Luxury Dream Perfume for Women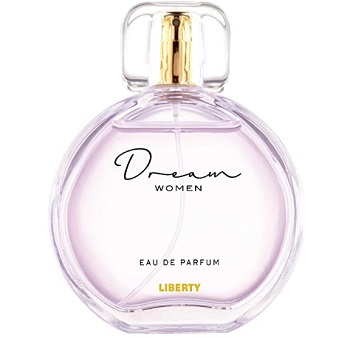 Liberty Luxury Dream perfume for woman has a fancy and very attractive packaging that most of the women would surely fall for. The perfume has a bit of floral fruity enriched notes which are made with perfect combination that it is one of the best perfume for women for the evening time. If you will read the reviews, it says a lot of good stuff about this. Musky fragrances are in anyways has that elegance and sophistication. Top notes are of floral and fruity notes of citrus with middle notes of sweet Amber. Base notes are made of balsam, white musk and powdery wood. It is crafted in France, known for its perfumes and fragrances.
14. Bvlgari Omnia Amethyste Perfume For Women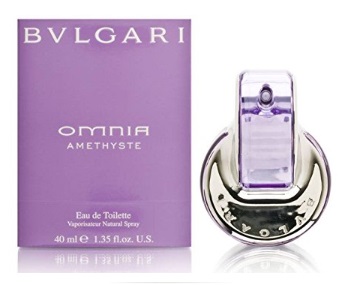 Bvlgari is a brand that is known for their perfumes made for men and women. This high end perfume spray has a attractive and fancy packaging that has pretty design. This is a very happy and positive kind of wonderful fragrance that is available for women. Made with exotic accords of orchids, Vanilla, Raspberry, this perfume is a statement party perfume for women. The main notes are made with Citrus, Fresh Roses and Amber. The wonderful women's perfume would keep you confident and feel amazing.
15. United Colors of Benetton United Dreams Love Yourself Eau de Toilette For Women
We've got another United Colours Of Benetton perfume for you and that is in the variant United Dreams Love Yourself. The best part about this perfume is the sturdy and smaller bottle so that you can keep it in your bag and purses. It is a kind of sensual and modern fragrance that has a kind of special touch to your personality.  The vibrant Fruity hints are made with Bergamot, Oranges, Peaches, Pears and Raspberry combined with the delicate  scent of Rose Petals and Freesia flowers. So basically it's a perfume with the base of Amber, Sandalwood and Musk. We would recommend this perfume for women for the daytime as well as for the winter night times as well because of its warm body and intense Amber notes.
These are the best perfumes for women available in the Indian market that can help you in choosing the right perfume for women. Some of them are quite fresh and florals while others can be Aqua, spicy and woody.