A perfume for women is one of the best things that a girl can apply to instantly refresh her mood and to make your personality distinct. Apart from making anyone tower their personality, these perfumes can also make one feel better. Here we've compiled this list of the best women's perfumes under 500 rupees. These budget friendly perfumes are not costly at all rather very budget friendly. So, apply and use them everyday and mark a different personality to make people remember you. Top perfume brands for women which are in budget are good for you with their long lasting impression.
Latest and Best Women's Perfumes Under 500 Rupees (2023)
1. Dorall Collection Love You Like Crazy Perfume For Women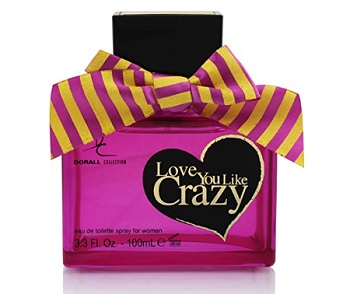 This is one of the most popular perfume brands for women in India that is available at reasonable and affordable prices. The best thing about this perfume is its bottle that is quite quirky and attractive looking. It has high quality French essential oils and a nice fragrance that lasts really long. The fragrance is composed of strawberry, Peony, Jasmine, Tiger Lily, musk and Amber along with few other notes that make it one of the best fragrances for women suitable for daytime and evening time.
2. Fogg Make My Day Scent for Women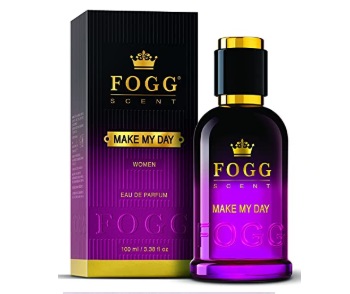 Fog has another variant in the dark blue and purple color bottle. It makes my day perfume spray for women. It is also a very long lasting fragrance. This is more like a Fruity and musky smell that is loved by most of the women for the evening time. The packaging is really nice and it looks very good sitting on your dressing table.
3. Chumbak Springtime Solace Perfume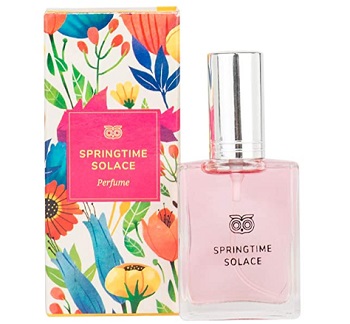 The beautiful and simple looking women perfume from Chumbak is a unique blend of warmth. It has the richness of Vanilla and precious Amberwood. It is a spicy and floral fragrance for women which a lot of women would like to have empowered by the Kiwi and Litchi fragrances. This perfume is also one of the best considering its richness and exotic scent. The bottle is very compact and study that fits in the bag effortlessly.
4. Paris Elysees DOLCE & SENSE Rose De Damas Eau De Parfum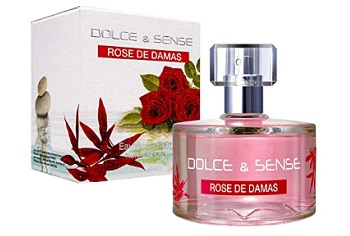 Made in a compact and stunning looking bottle, this girls affordable perfume has the rose like notes. Its beautiful and attractive packaging is also sturdy. The heart notes of pink flower, orange and almond makes it very modern and elegant fruity fragrance for females. The heart notes are of honey, hazelnut and Sandalwood gives crispiness to it. Its background notes of Lillies, Tonka Bean, Vanilla and chocolate. It is a perfect for gifting and is a budget friendly fragrance for women under 500 rupees available in Indian market available online and offline. Honestly this perfume may be a bit difficult to find in the shop therefore, buying them online would be a good deal.
5. Sedure Eau De Toilette For Women in Rose and Berry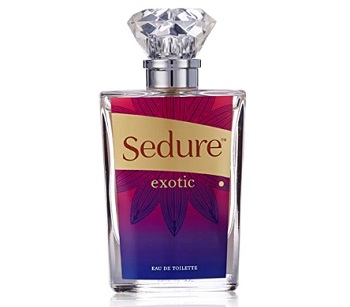 This scintillating perfume for women contains roses and berries with an exotic smell. The bottle is also really attractive and easy to travel with. The long lasting effect and quick drawing formula ensures that there are no stains on the fabric. This perfume for women is also available in the other variants. This particular variant in exotic has been extracted and made from wild berries and roses. The Exotic fragrance give a feeling of a magnificent flower garden. It is an International standard ladies perfume that is one of the best considering it smell and the affordability.
6. CETC Flora Women Perfume Eau de Parfum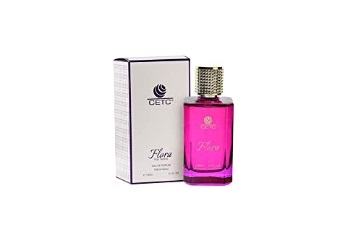 This amazing floral perfume for women is crafted from the oils procured from France. It is a premium fragrance for woman with the long lasting scent. The Perfume has unparalleled essence within an expected combination of notes. This ladies scent lasts really long and gives you that mild smell that stays all day long.
7. OSCAR Perfumes Forever White for Women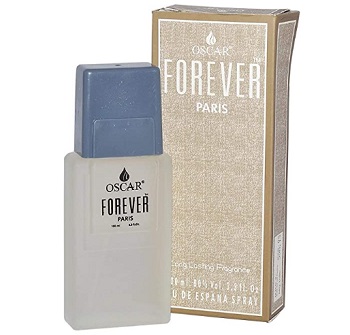 One can never go wrong in a citrus and floral fragrance for women. Packaged in a nice and sturdy bottle, it's a good choice for women for daily use. This may not be as long lasting as most of the other budget friendly perfumes however the smell is really amazing. With Floral and citrus notes, this is yet another best smelling perfume for women at affordable prices. One can never go wrong in a citrus wrapped floral fragrance for women.
8. Scentice Parfum d'Amour Eau De Parfum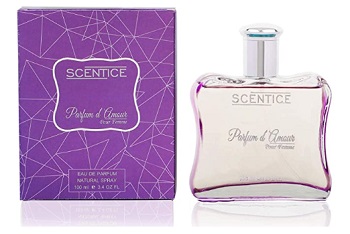 With a strong blend of exotic fragrances for the elegant women of modern time, this is a perfume that boosts confidence and gives elegance. It is one of the best perfumes with floral and vanilla blends. The top notes of this girls perfume consists of cessia flowers while the heart notes are made of Roses with base notes of Amber. It is a suitable for special occasions to mark unforgettable memories. It is the best perfume for women at very cheap and affordable price and stays for the entire day. The smell of roses dominates this ladies perfume and helps to brighten up mood to make one feel pleasant all throughout the day and night. It is a perfect gift for your loved ones and the best perfume under 500 rupees in India.
9. Ramsons Exotica Eau De Parfum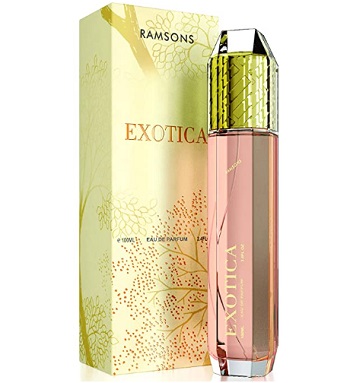 Ramsons is a known name for making budget friendly perfumes with good long lasting smell. It is a rich and lively fragrance that mixes with the fruity and floral notes. It keeps you energized all day long and marks a special memory whenever you use it. The fragrance would be loved by people around and it's a sturdy fragrance and the best women's perfumes under 500 rupees. It is available in shops and online. It's a  fresh women's scent that flows with the beauty of magnolia, peony and lotus flower.
10. Engage Femme Perfume for Women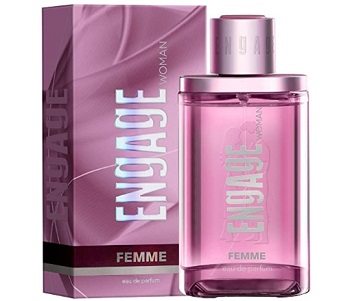 Engage perfumes and deodorants are known because of their good prices and high quality intense fragrances. In this particular fragrance, there are top notes of fresh flower and middle notes of citrus. Its base notes have Woody and musk that gives the best possible fragrance composition. It's by far the best perfume for women who like the mild fruity and woody notes mixed in a single perfume. Additionally, this fragrance is one of the top rated fragrances which are available online and in the shops. It is primarily a floral fragrance which is good for women for everyday use for office, work and even for college.
11. Secret Temptation Romance Eau De Parfum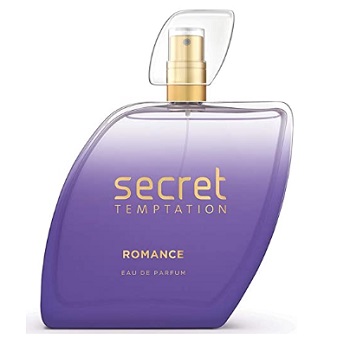 Secret Temptation is a brand that also makes deodorants and their perfumes are also budget friendly and long lasting. This ladies everyday use perfume contains Hyacinth flowers along with Jasmine, Neroli and Orange Blossom. The perfume is like an epic romance between you and your dreams. So, it's a mild fragrance perfume spray that is perfect for everyday use. The bottle is also quite attractive looking and it is a perfume most suitable for the younger women.
12. Pink Lady Eau De Perfume Women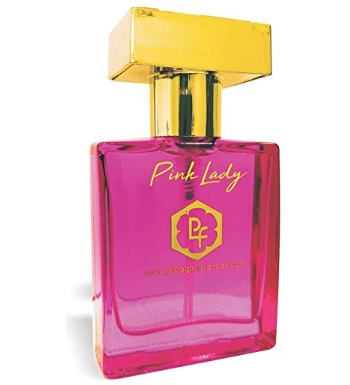 It's beautiful pink packaging that reminds you of the high end floral perfumes. The long lasting and attractive everyday perfume is packaged in a good attractive bottle. It's scent is fresh and light. It contains floral heart notes while top notes are mostly fruity. The base note of this affordable perfume is Woody and Musky. It creates a nice smell that is suitable for the daytime for daily use. It contains the floral heart notes while base notes are mostly vanilla oriented.
13. All Good Scents Love & Joy Eau De Parfum for Women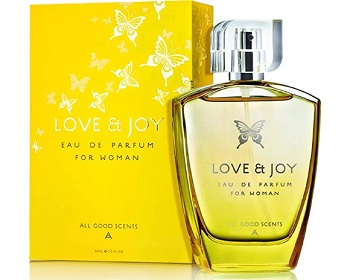 All Good Scents Love and Joy cheap perfume spray for women come in a very attractive yellow colored packaging. The best thing is that this perfume has Freesia, magnolia and white musk essence. It is suitable for day and night and is a premium fragrance made in France. It doesn't contain any animal ingredient and is a perfume spray that women can relish to apply during the daytime and for the evening time. The top notes are of Freesia, Peony and Lillies while heart notes are composed of Rose, Lily of the Valley, and Magnolia. The base is formed of Amber and Powdery notes. It is a dreamy and floral women's fragrance that is perfect for everyday use and even for the special occasions.
14. Ajmal Bombay Dreams EDP Perfume for Women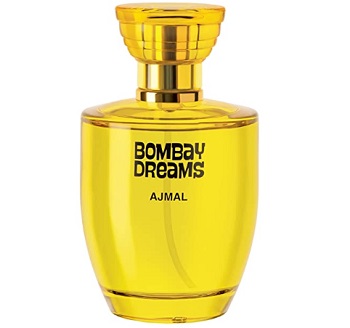 The perfume for women is an intoxicating fragrance for women who like smell good to enhance her personality and mood. This comes in a nice pack with sturdy and compact bottle. The perfume stays decently and for most people, it's a good day time wear perfume for women.
15. Fogg I Am Queen Scent For Women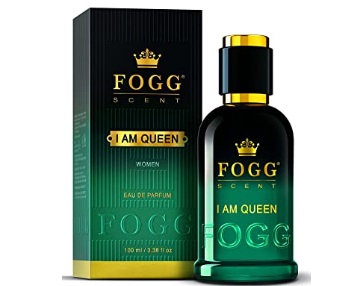 Fog I am Queen perfume for women comes in a very attractive looking green colored ombre packaging. This perfume is one of the best smelling budget friendly perfumes for everyday use for women of all age groups. It is primarily a fruity and musky smell that lasts for all day long. However, it can be reapplied, if in case the perfume evaporates faster.
16. Enchanteur Romantic Eau de Toilette Perfume for Women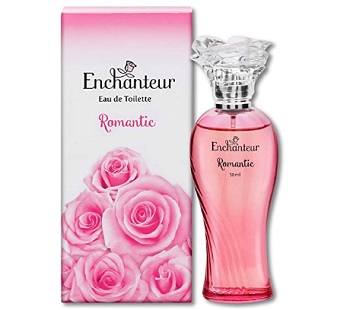 This perfume for women is an affordable perfume for ladies from Enchanteur. It is a classic blend of Bulgarian Roses and Feminine fragrance. It is imported from Indonesia and for best results, apply it directly after the bath. It has been made using French perfume making techniques by the oils imported from France. The Bulgarian rose perfume also contains the magic of white jasmines, white lilies and Vanilla. It is a classy fragrance that you can enjoy applying everyday. It is perfectly appropriate for women would like to use it for the daytime use.
17. Body Cupid Sweet Passion Perfume For Women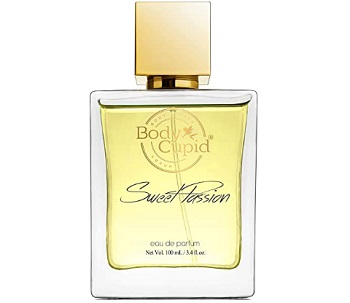 Body cupid is yet another brand that makes high quality perfumes with good packaging. It is divine perfume that is made with notes that make you feel like a true Diva. It conveys a romantic and charming message for the wearer. The long lasting fragrance is perfect for day time as well as evening time. The fragrance in notes combines of orange Blossom for the top notes and heart notes are formed of orange blossom and Gardenia. Its base notes are formed of Vetiver, Comoros and Honey. It is one of the most beautifully made floral and citrus fragrances for the women who like such fragrances for the daytime.
18. Yardley London Mist Daily Wear Perfume For Women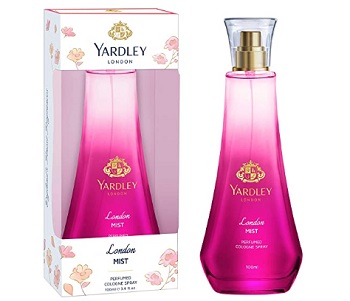 Yardley London daily perfume mist is an everyday wear perfume for women that comes under 500 rupees price tag. It comes in a very attractive looking pink ombre colored bottle. Other variants are also available for the same fragrance at the similar price range. This particular fragrance layers the rich notes of Floral and Musky notes. It is crafted by blending the notes of flowers with musk. It is basically and everyday perfume that you can apply to make yourself feel confident and pleasant. The packaging is really good and the product also does not disappoint you. Even the sweet smell of this makes you feel fresh when you apply it for the evening time.
These are the best perfumes for women under 500 rupees that one can apply for daily use, for parties and one for the special occasions. Most of these perfumes are long lasting or at least last decently. The best thing is the price range which is not very expensive for even if you are using them for everyday use.
The fragrances are on the lighter side, apt for applying daily for work and even for college. These perfumes are cheap or inexpensive, while they are reasonably priced for the quality and quantity. Buying perfumes online is also good decision as you can always expect or get good discounts.