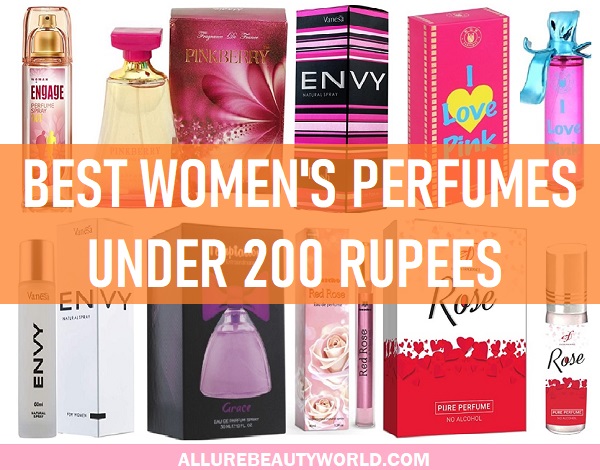 Perfume for women is an essential product that a woman must use to keep herself energized and fresh. It's not only a luxury product but it's a part of one's everyday grooming or at least when you are getting ready for special occasions. Just like you take care of your skin, hair and overall grooming, using a perfume also becomes crucial. Let's face it that all of us would like to smell good because it keeps us feel good all day long. Not just that people around also feel good refreshed which also happens to mark a positive impression about someone.
For gifting too, perfumes are amongst the best gift option for girls as they are dependent and suitable for everyone's budget. To make the job easier we've compiled the list of popular the best perfumes for women under 200 rupees in India. These budget friendly ladies perfumes are easy to buy and one can shop these girls' perfumes online.
Best Perfume Under 200 Rupees For Women (2023)
1. Engage W1 Perfume Spray for Women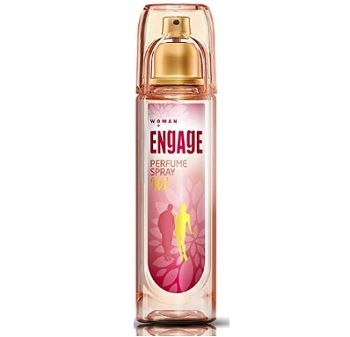 Engage perfume spray for women is one of the most popular budget perfume spray for women. This perfume is under 200 rupees and is easily available in the market in the different variants and this Floral and fruity one is quite good. The best thing is that on application, they stay around 3 to 4 hours with good intensity then fades away. For some, it can stay for as long as even hours.
2. Envy Perfume For Women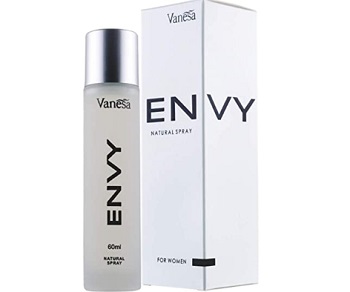 Envy perfume for women is yet another affordable budget friendly perfume for women under 200 rupees. This perfume has a nice and mild floral fruity fragrance, which is liked by a lot of women. It is suitable for even the younger women. Such fragrances are perfect for the daytime and are ideal to be used for parties and special occasions.
3. Temptation Perfume in Grace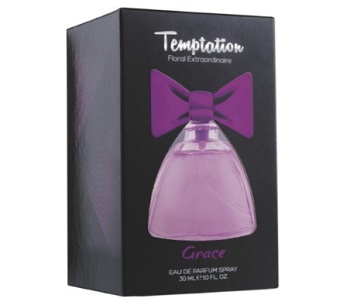 Temptation perfume for Grace is a pocket friendly women's perfume. The best thing about this perfume is the easy to use bottle and it can be carried in your bag. Whenever you feel like using the perfume spray you can apply it. It has a mild citrus and fruity smell. These fragrances are ideal for summer season and night time.
4. Trescho Perfumes Red Rose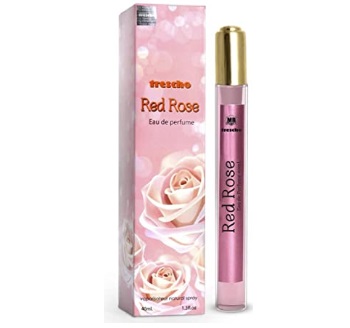 Tresco perfumes in the Red Rose is more like a rosy perfume which is floral in nature. The Rosey fragrance is one of the most popular fragrances for women. Its mild scent of fresh roses also remind you of fresh Rose Gardens. In fact, these fragrances are good for summer season when you would like to have all fresh scent.
5. Envy Women Perfume in Blush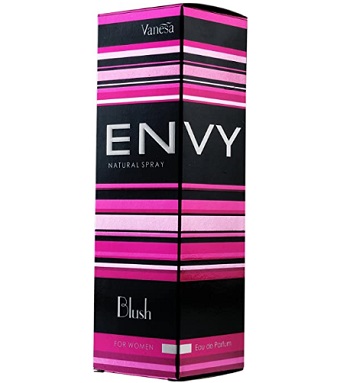 Envy women perfume in the blush variant is for women who like mild fragrances for daily use. Using such perfumes daily keeps you energized and fresh. It can last for 2-3 hours, and after that fragrance gets faded. Therefore reapplication would be needed. This perfume can also be kept in your bag so that whenever you need you can re-apply it.
6. St.LOUIS Pink Berry Perfume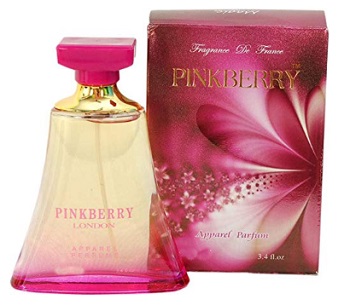 Pink Berry perfume for ladies is packaged in a nice packaging that looks attractive. It is a budget friendly option for women who are looking for the best perfumes under 200 rupees in India.
7. W.O.W. Perfumes I Love Pink for Women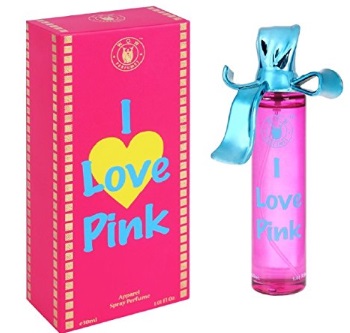 I Love Pink is a cheap perfume for women that is mostly suitable for daily use time. It doesn't matter if you like mild or intense fragrances, this would do since it is an intermediate range that is suitable for everyone. It has a floral notes that make fit for the day time.
8. Pucelle Perfume Spray Wavy Ocean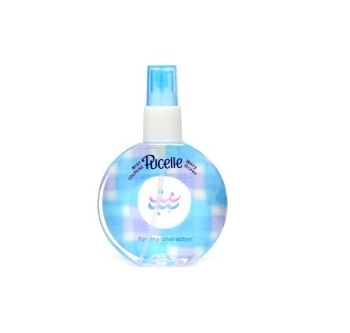 The ocean and aquatic perfume spray for women comes in a nice attractive packaging. It is a wonderful scent for women under 200 rupees for everyday use. A lot of women who do not like intense fruity or floral fragrances can go for the aquatic versions. It does not stay as much but smell wise its quite good.
9. Exotix Fragrance Attar Rose Perfume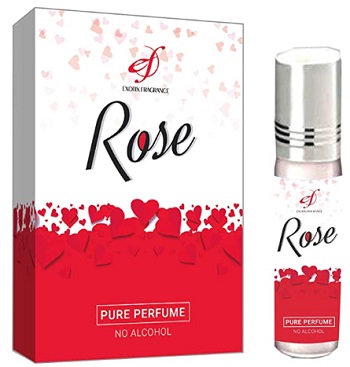 This scent is more like a blend of fresh roses. It is also suitable for everyday use. It's also good because it is one of the most attractive smell for women. Globally Rose scent is most seductive smells. So even if you are going for a date or for office you can spray it likely.
10. Ramsons You are Sweet Eau De Parfum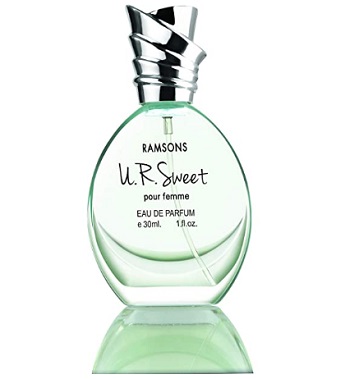 You are sweet perfume spray for women which is also a nice smell mixed with floral sense and Vanilla. This smell is not very intense but more of a everyday wear perfume spray. The genuine perfume for women is under 200 rupees and there is a one of the best selling perfumes. It's  packaging is also decent. This is a good perfume that women like.
11. W.O.W. Perfumes Purple Sin Rosy Floral for Women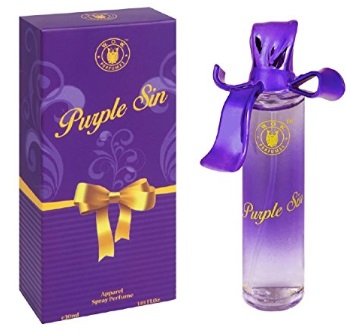 WOW Rosy floral perfume is a blend of nice weather exotic mask. This floral perfume is for women who would like to have the infectious energy. A lot of women would like to experiment with different frequencies and this can be a good idea. It opens with a blend of sweet Aroma of fresh flowers and mask.
12. OMSR Body Perfume for Women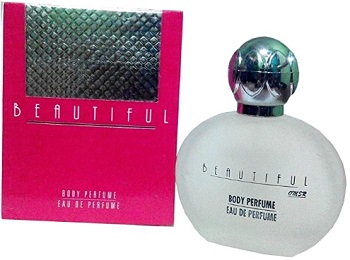 This unravelling sweet and Woody perfume for women is an ideal and affordable option for women who are looking for budget friendly perfume options. It is a blend that is comforting and is perfect for everyday application. It leaves you rejuvenated and fresh for a long time.
13. Ramsons U R Lovely Eau De Perfume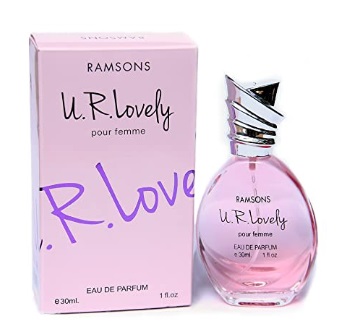 When you like Floral and fruity smell, then this one can be tried for sure. It is a fragrance that is a blend of perfect fruity notes with floral accords. It is intense and effective and is a long lasting fragrance.
These are the best budget friendly perfumes for women which are available at budget friendly prices. These perfumes are available offline and in shops however, we would recommend that you get them online, because your discounts are available online shopping portals. To find the cheap perfumes for ladies, you must go through this list that we have shared above.