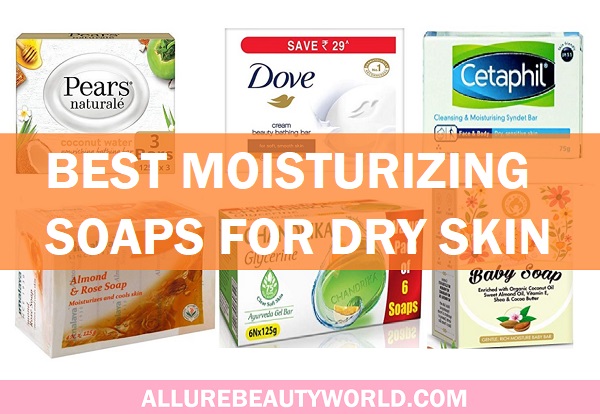 Moisturizing soaps for dry skin are useful when you would like to cure dryness. Such soaps are enriched with moisturizing and hydrating ingredients to keep the skin hydrated. While caring the rough and dry patches of your skin, the dryness curing soaps are also loaded with ingredients that make the skin hydrated for long time. So for proper skincare, the mild and gentle soaps for dry skin are the best. Here we've compiled this list of the best moisturizing soaps for dry skin available in India. These soaps are dry skin friendly and hence, effectively relives rough itchy skin during winters too.
Best Moisturizing Soaps For Dry Skin in India (2023)
1. Pears Naturalé Coconut Nourishing Soap Bar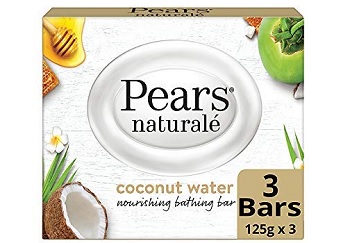 This natural coconut water moisturizing bathing bar has goodness of 100% natural ingredients and bioactives. It is a beauty soap for dry skin that contains natural coconut water. It gives you soft and smooth skin that glows. Free of parabens and sulphate it is a natural glycerine based soap that can be used on the face, body and hands. It is an environmentally friendly product it is safe even for the dry sensitive skin.
2. Dove Cream Beauty Bathing Bar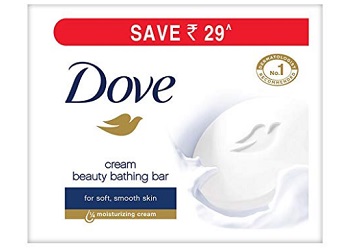 The cream bathing beauty bar is a moisturizing cream soap. It contains one fourth milk cream and they are by far the most popular soaps for dry skin. It really hydrates the dry patches on your skin and makes it glowing and soft. So it's not a soap but a beauty bar as per the brand. It is suitable for daily use not just for face but body and hands.
3. Cetaphil Cleansing And Moisturising Syndet Bar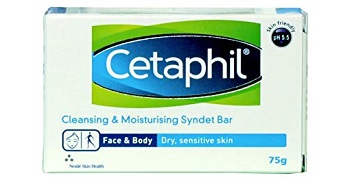 When you have excessive dry sensitive skin especially during the winter season, moisturizing bathing bar would do a lot for you. This cetaphil moisturizing bar is a bathing soap that is skin friendly with a pH of 5.5. It maintains the skin's natural pH balance and is a dermatologist recommended and allergy tested product for dry skin. It is suitable for both men and women and is perfect to be used daily. It is formulated for sensitive dry skin because it is also hypoallergenic.  So if you have itching skin, then too this is the best moisturizing bar for dry aging skin type.
4. Himalaya Herbals Soap, Almond and Rose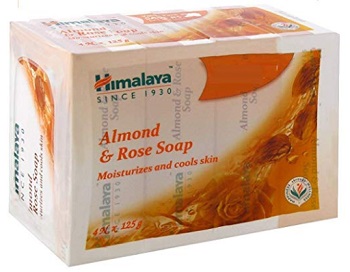 Himalaya Herbals soap bar is moisturizing and hydrating product that is rich in ingredients such as Persian rose and almond oil. The non-greasy soap leaves soft and supple skin tone. It penetrates deeply in the skin and hydrated completely. Suitable for men and women it can be applied on the face and body. As compared with the other options that we have mentioned earlier it is not as moisturising therefore is better for dry skin during summer season.
5. Chandrika Glycerine Soap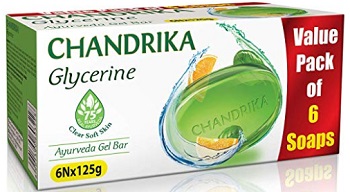 Chandrika Glycerine Ayurvedic gel soap bar is hydrating moisturizer for your skin because it consists of glycerine and coconut oil. It is suitable for normal to dry skin and even during winters, it is able to moisturize your skin. It does not contain any chemicals or parabens but it is a natural soap so, this is the best glycerine soap for dry skin types. The bathing bar improves the skin tone and texture. However it has a strong smell that may not be liked by everyone, otherwise it is a good soap.
6. Bombay Shaving Company Shea Butter Moisturizing Bath Soap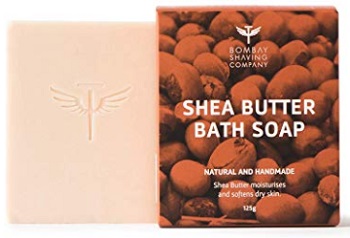 Bombay shaving company Shea butter moisturizing bath soap comes with extra virgin coconut oil and honey for dry skin. The peach pink coloured handmade soap is one of the best affordable bathing soaps for men and women that is very softening for dry skin. As it is infused with shea butter and natural. It gives a long lasting odor protection and miniaturization. It is suitable for male and females and its formula is paraben and SLS free. It's the best paraben and SLS free moisturizer soap for dry skin.
7. Kerala Ayurveda Natural Handmade Orange & Ashwagandha Soap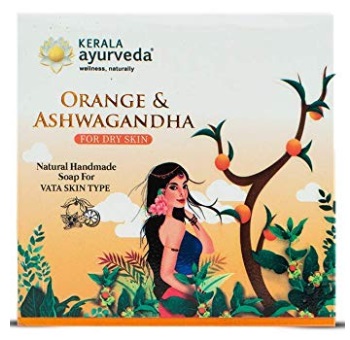 Kerala Ayurveda handmade soap contains orange and ashvgandha. The natural revitalizing soap is for dry skin. It makes your skin feel relaxed and refreshed with its natural Botanical ingredients. It hydrates the skin sufficiently and balances the skin's moisture level. It helps slow down the aging process and also protects the delicate skin. It is a paraben free and natural product that is made from 100% vegetable oils and eco-friendly ingredients. This makes it one of the best natural and organic bathing soap for dry skin.
8. Nivea Creme Soap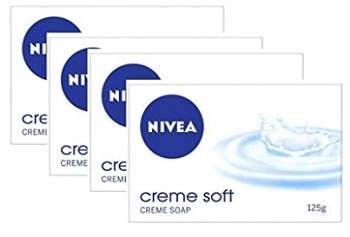 Nivea cream care soap blue colored packaging. It has a unique Nivea scent that is very refreshing. The soap bar contains provitamins and oils to keep your skin soft and supple. This soap is not very hydrating but yes it is suitable during the warm season for dry skin if you are looking for a suitable moisturizing soap. It also contains some amount of chemicals therefore it is not a natural soap as other soaps that we have mentioned above.
9. Mom & World Natural Baby Soap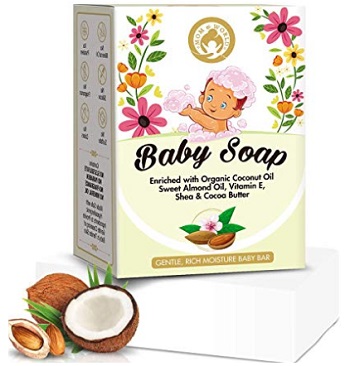 Mum and World natural baby soap is enriched with organic coconut oil, sweet almond oil, vitamin E shea and cocoa butter. It is a baby soap but as it is extremely moisturizing so, even everyone can use it. The baby soap is paraben and Sulphate free. Free of chemicals, this does not have any harmful ingredients that can be irritating for the sensitive skin. So, even though it is made for baby's gentle skin it can still be used by adults with extra sensitive skin. It is the best chemical free soap that has natural plant oil and plant butter.
10. Aveeno Active Naturals Moisturizing Bar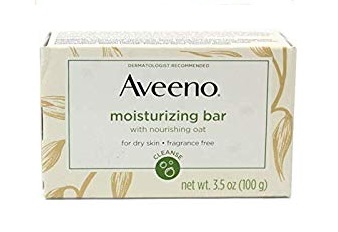 Aveeno bar for dry skin is one of the most effective moisturizer for dry skin types. It is a fragrance free tested product which has colloidal oatmeal for dry skin type. It moisturises your skin and with its unique formula, it hydrates while cleansing. The natural oatmeal absorbs the dirt and oil therefore, gently cleanses maintaining soft and smooth skin. It's the best soap for dry and sensitive skin.
This is the list of the best moisturizing soap for dry skin in India. Hopefully, it'll help you in finding the best product for yourself. Other than using hydrating soap for dry skin, especially during winter season, you must also take care to apply the appropriate body lotion. There are some best body lotions for dry skin that you can apply soon after the shower. This quick ritual would help you combat the dryness and your skin would feel fresh and moisturize for the entire day.