Latest Designer Saree Blouse Designs Image Ideas and Catalogue
When it comes to saree ensembles, the designer saree blouse holds the power to elevate your style quotient and make a statement. From intricate designs to luxurious fabrics, designer blouses offer a world of possibilities for expressing your unique fashion sensibilities. In this post, we will dive into the realm of designer saree blouses, explore different designs and fabrics, draw inspiration from Bollywood celebrities, discuss various types of designer blouses, and suggest occasions to showcase your style prowess.
Different Types of Designer Blouses:
Designer saree blouses come in various styles to suit different tastes and occasions. Let's explore a few options:
Peplum Blouses:
Peplum blouses feature a fitted bodice with a flared waistline, creating a flattering and modern silhouette. This style adds a touch of glamour to your saree ensemble and works well for both formal and semi-formal occasions.
Jacket Blouses:
Jacket blouses offer versatility and a contemporary edge to your saree look. These blouses come with attached or detachable jackets that can be worn over the main blouse. Choose from embroidered jackets, printed overlays, or embellished options to create a stunning ensemble.
Collared Blouses:
Collared blouses bring a dash of sophistication and elegance to your saree ensemble. Experiment with different collar styles, such as Peter Pan collars, shirt collars, or mandarin collars, to create a chic and polished look.
Backless Blouses:
Backless blouses exude sensuality and make a bold statement. These blouses feature open backs, allowing you to showcase your back and add allure to your saree ensemble. Opt for delicate embroidery or embellishments to enhance the impact.
Latest Designer Blouses Style To Try this Season
1. Zari Work Saree Blouse Design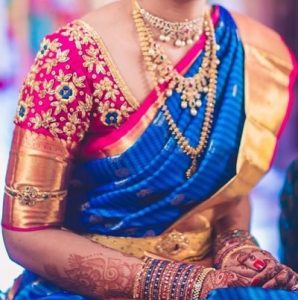 2. Designer Grey Lace Fabric Blouse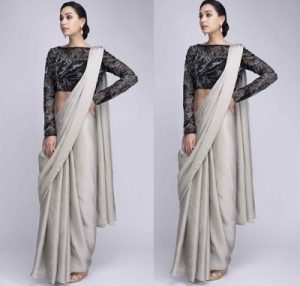 3. V Neck Studded Bridal Blouse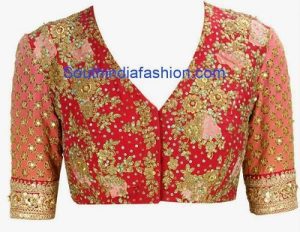 4. Heavy Work Designer Blouse For Wedding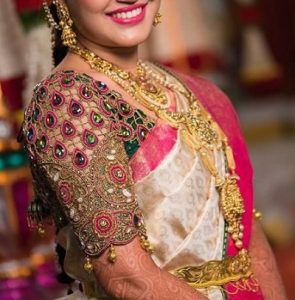 5. High Neck Full Sleeves Beige Net Blouse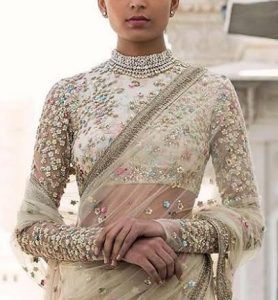 6. Silk Designer Blouse With Full Sleeves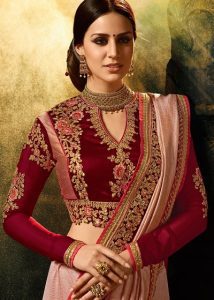 7. Gold Designer Party Wear Blouse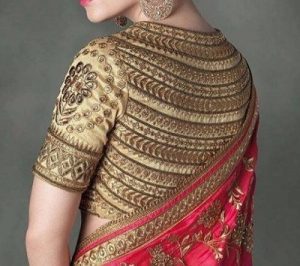 8. Modern Deep Neck Bollywood Blouse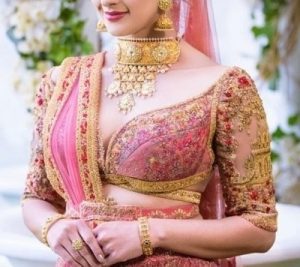 9. Very Heavy Work Gota Work Blouse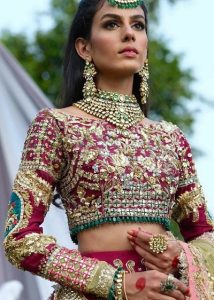 10. Designer Blouse For The South Indian Brides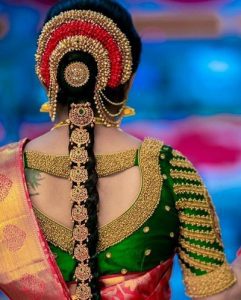 11. Party Wear Blouse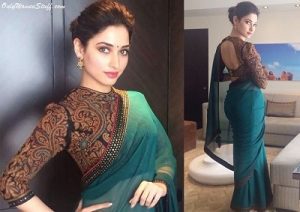 12. Jewellery Work Party Wear Designer Blouse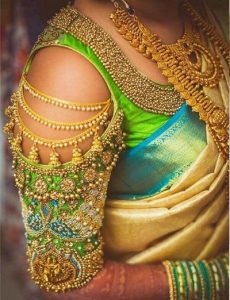 13. Stylish Choli Cut Very Heavy Blouse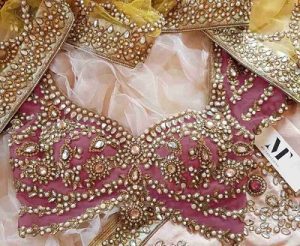 14. Net Fabric Heavy Embroidered Blouse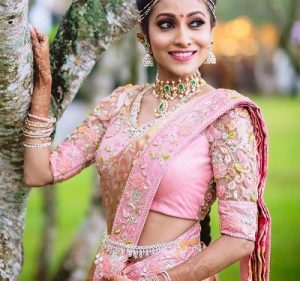 15. Deep Backless Pattern Blouse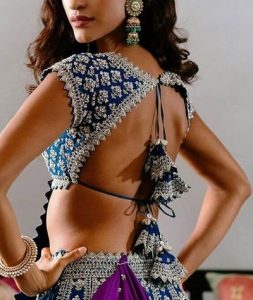 16. Stylish Wedding Wear Blouse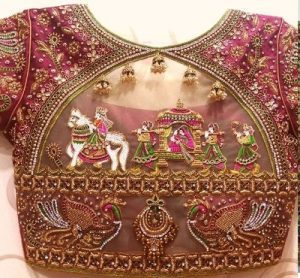 17. Black Chain Embroidered Work Blouse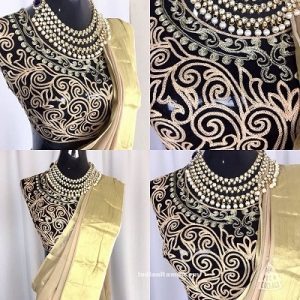 18. Black Velvet Heavy Work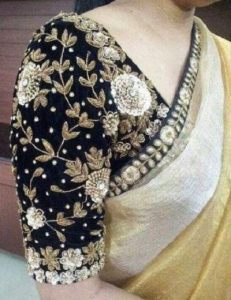 19. Designer Heavy Work Blue Blouse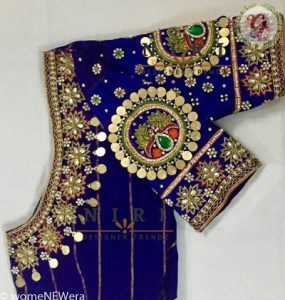 20. Boat Neck Designer Bridal Blouse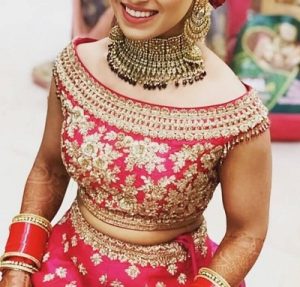 21. Designer Back Neck Work
22. Serene Beauty With Mirror Work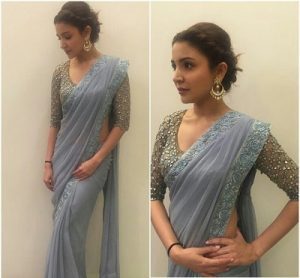 23.  Green Sweetheart Neck Silk Blouse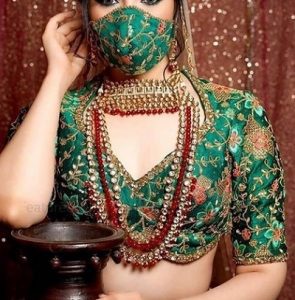 24. Blouse For Silk Designer Sarees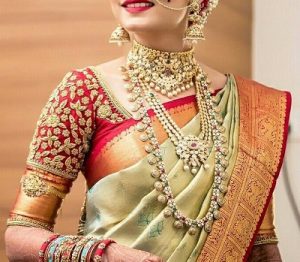 25. Very Modern Bollywood Style Blouse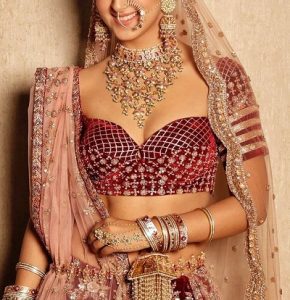 26. Contemporary Deep Neck Stylish Blouse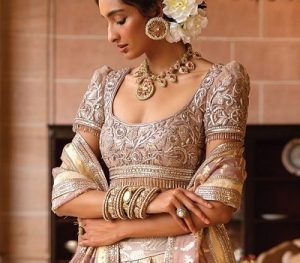 27. Lace Work Stylish Pattern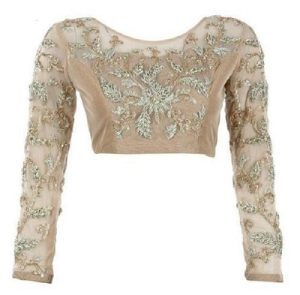 28. Simple Black Net Blouse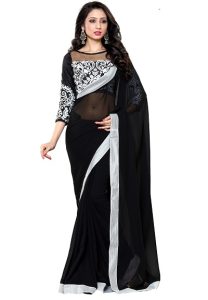 29. Round Neck Net Designer Look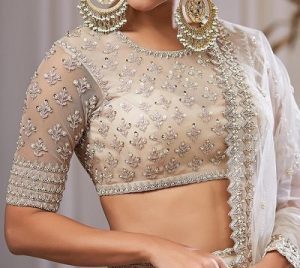 30. Velvet Blouse With Very Heavy Zari Work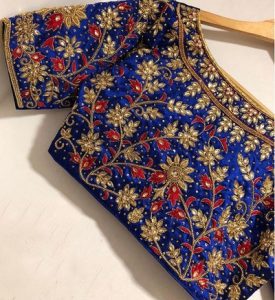 31. Silk Ethnic Beauty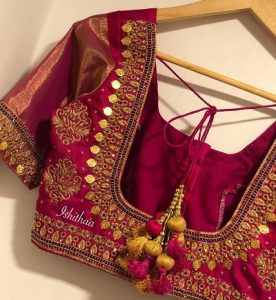 32. Simplistic Mirror Work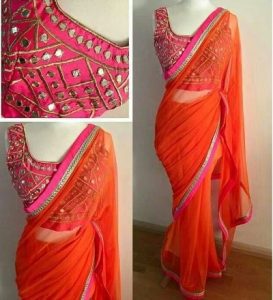 33. Alluring Zari Work Design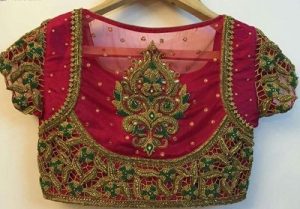 34. Thread Work Bridal Beauty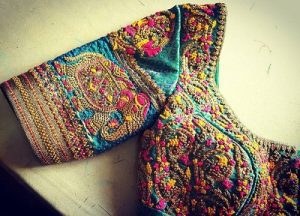 35. Silk Broad Border Work Blouse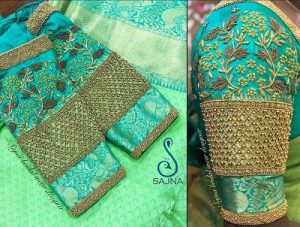 36. Short Sleeves Velvet Pattern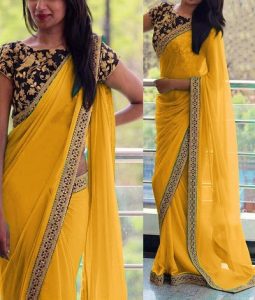 37. Mesmerizing Yellow Designer Blouse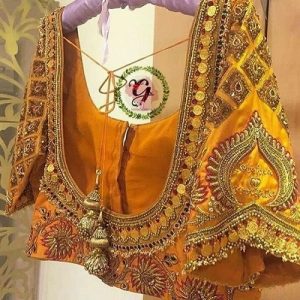 38. Velvet Ethereal Bridal Beauty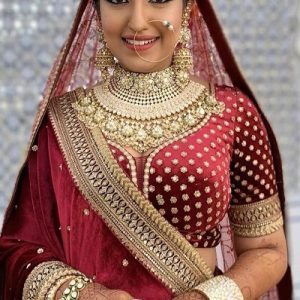 40. Charming Net Blouse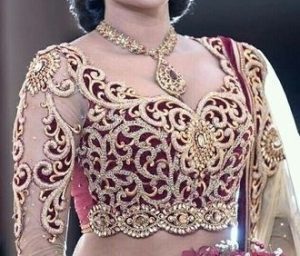 41. Simplistic Lace Blouse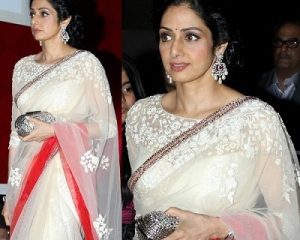 42. Velvet And Thread Work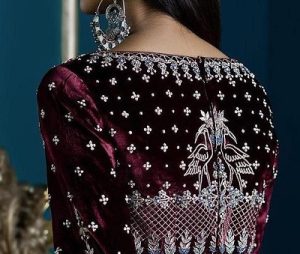 43. Yellow Designer Beautiful Piece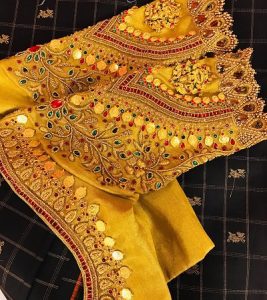 44. Classic Net Work With Stones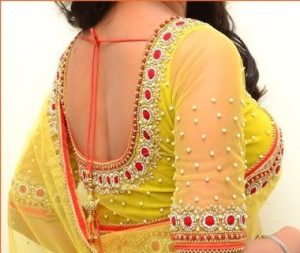 45. Stone And Zari Work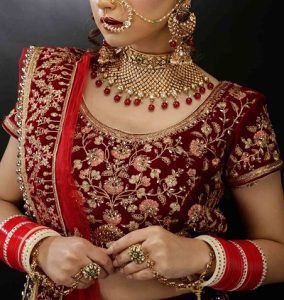 46. Cut Work Cocktail Attire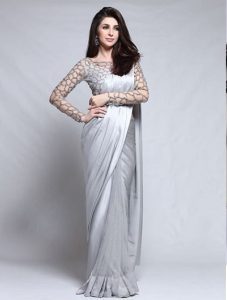 47. Appropriate For Bridal Function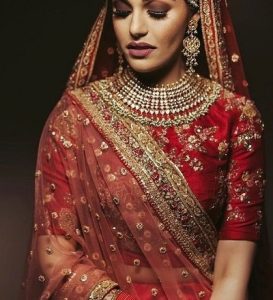 48. Simple And Serene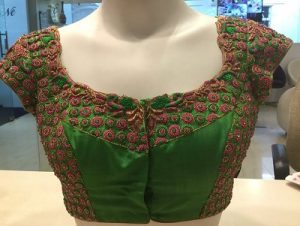 49. Bridal Heavy Designer Blouse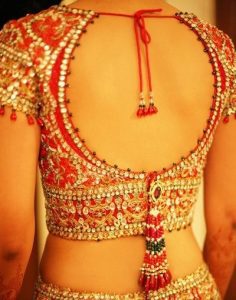 50. Bollywood Style Heavy Blouse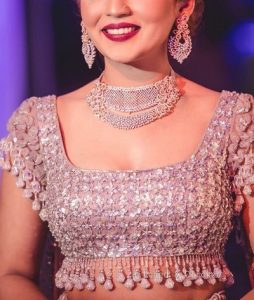 51. Contemporary Back Blouse Design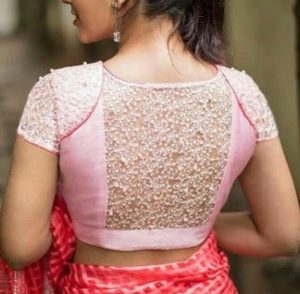 52. Green Velvet Party Wear Blouse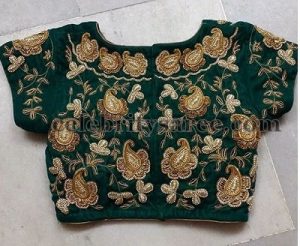 53. Beaded Velvet Bridal Blouse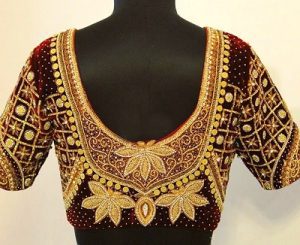 54. Simple Silk Blouse For Parties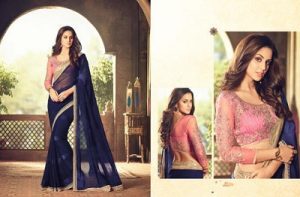 55. Glitter Work Designer Blouse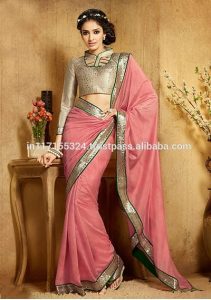 56. Artistic Blouse With Stone Work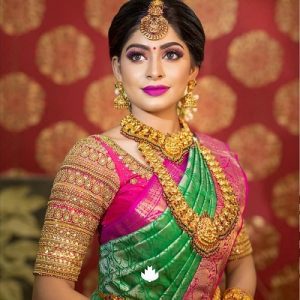 57. Silk Bridal Saree Designer Blouse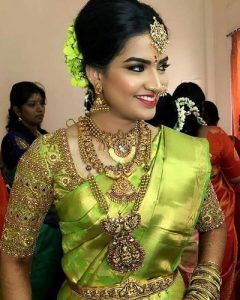 58. Orange Silk Saree Blouse Design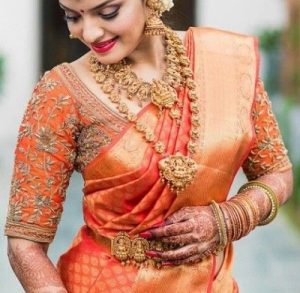 59. Silk Full Sleeves Chiffon Blouse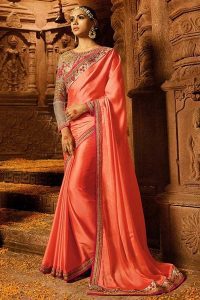 60. Simple Boat Neck Blouse
61. Peplum Collared Blouse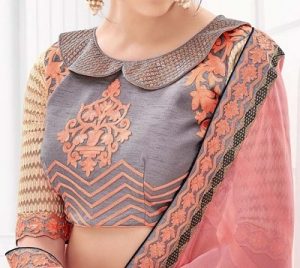 62. Designer Party Wear Blouse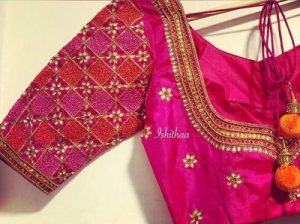 63. Zircon Embellished Silk Blouse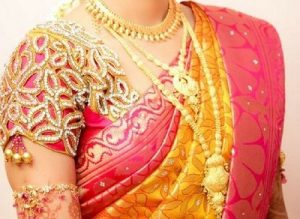 64. Elegant Work Zari Blouse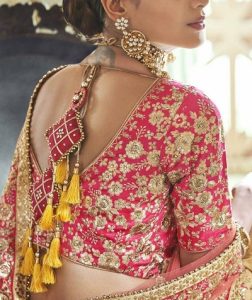 65. Choli Cut Style Blouse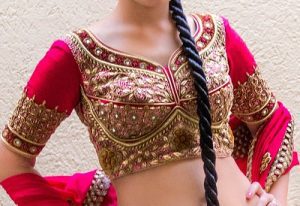 66. Golden Glitter Work Blouse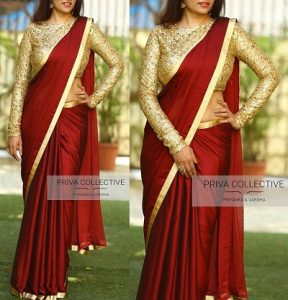 67. Traditional Style Bridal Blouse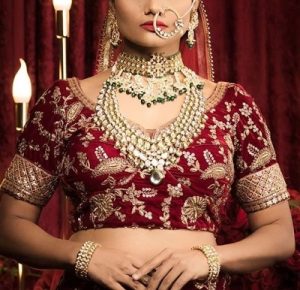 68. Simple Embroidered Designer Blouse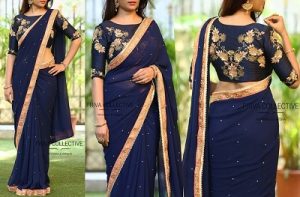 69. Stylish Sleeve Work Blouse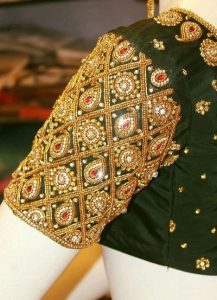 70. Off Shoulder Contemporary Blouse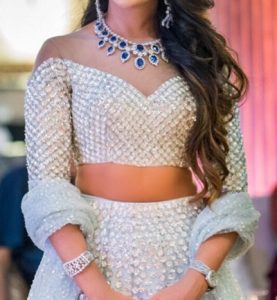 71. Mukaish Work Blouse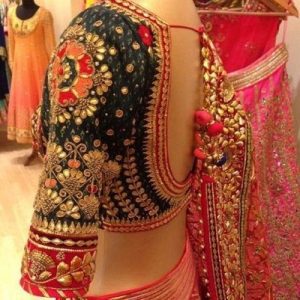 72. Peplum Green Blouse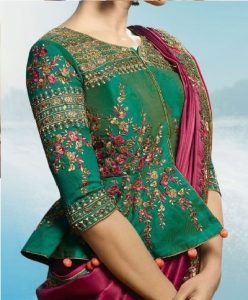 73. Sleeveless Designer Party Look Blouse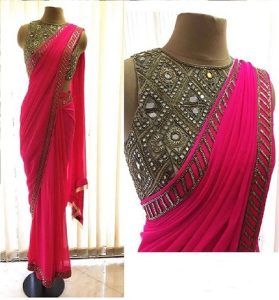 74. Sleeveless Glitter Gold Blouse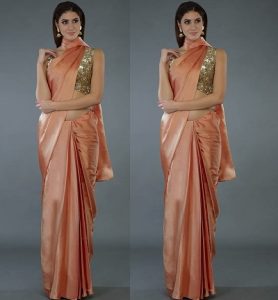 75. Bridal Specific Velvet Luxe Blouse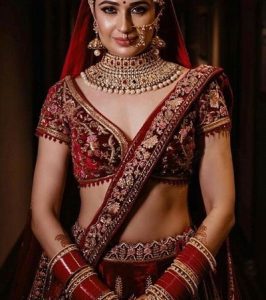 76. High Neck Red Artistic Blouse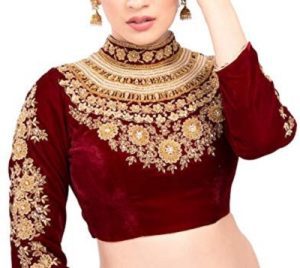 77. Karwa Chauth Special Blouse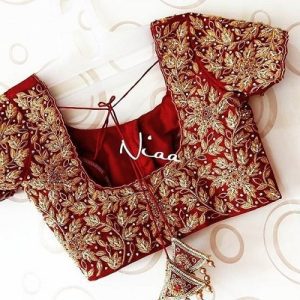 78. Silk Pink Sophisticated Blouse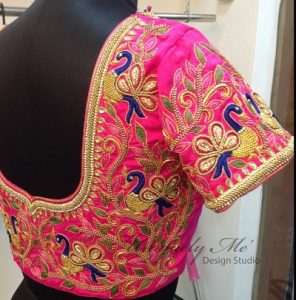 79. Southern Bridal Look Blouse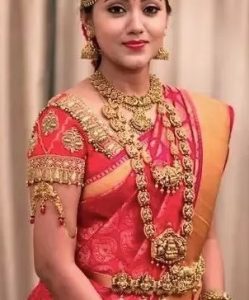 80. Serene Divine Lace Blouse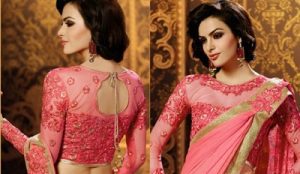 81. Boat Neck Elegant Blouse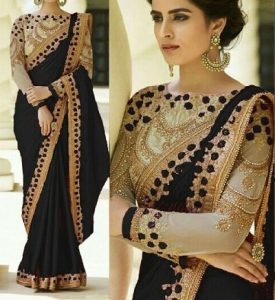 82. Rich Work Silk Pattu Blouse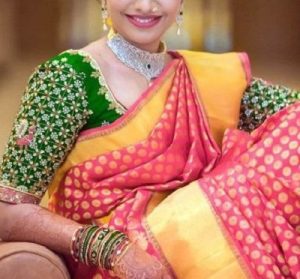 83. Back Designer Look Blouse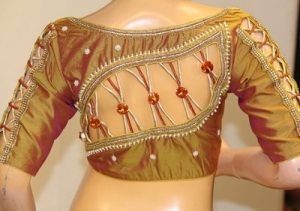 Designs and Fabrics:
Designer saree blouses come in an array of captivating designs and are crafted using various fabrics. Let's explore some popular options:
Embellished Blouses:
Embellished blouses are a favorite among fashion enthusiasts. They feature intricate embroidery, beading, sequins, or stone work that adds a touch of glamour and elegance to your saree ensemble. Opt for heavy embellishments for grand occasions, while subtler designs work well for semi-formal events.
Cutwork Blouses:
Cutwork blouses showcase intricate patterns created by cutting out sections of fabric and embellishing the edges. This style adds an exquisite and delicate touch to your saree look. Choose contrasting or tonal fabric for the cutwork to create a visually striking effect.
Fringed Blouses:
Fringed blouses offer a playful and bohemian twist to traditional saree ensembles. The fringe detailing can be added to the sleeves, hemline, or back, creating movement and adding a touch of uniqueness to your look. Opt for colorful fringe trims or metallic fringes for a striking impact.
Sheer and Lace Blouses:
Sheer and lace blouses exude elegance and sensuality. These blouses feature delicate fabrics like chiffon, georgette, or lace, creating a romantic and ethereal appeal. Experiment with different sleeve lengths, necklines, and back designs to showcase the beauty of the sheer or lace fabric.
Bollywood Celebrity Inspiration:
Bollywood celebrities are renowned for their impeccable style, and they often serve as a source of inspiration for designer saree blouses. Let us take a glimpse at some memorable looks:
Deepika Padukone:
Deepika Padukone is known for her fashion-forward choices. She has been seen sporting designer blouses with unique necklines and back designs. From halter necks to off-shoulder styles, her choices exemplify modernity and sophistication.
Priyanka Chopra:
Priyanka Chopra is a trendsetter when it comes to saree blouse designs. She has been spotted wearing designer blouses with cutwork, sheer panels, and interesting sleeve details. Her looks effortlessly fuse traditional aesthetics with contemporary flair.
Sonam Kapoor:
Sonam Kapoor is celebrated for her experimental fashion sense. She often opts for unconventional blouse designs, such as cape sleeves, exaggerated ruffles, or architectural silhouettes. Her choices showcase her bold and avant-garde style.
Styling Tips and Occasions:
Casual Occasions:
For casual outings or social gatherings, pair a designer saree blouse with a lightweight saree in soft fabrics like cotton, linen, or chiffon. Keep the accessories minimal and opt for a relaxed hairstyle to maintain the casual vibe.
Formal Events:
For formal occasions like weddings, receptions, or gala dinners, opt for designer blouses with intricate embellishments or embroidery. Pair them with richly woven silk sarees, georgette sarees, or traditional Banarasi sarees. Complete the look with statement jewelry and an elegant updo hairstyle.
Festive Celebrations:
During festive seasons, embrace the opulence of designer saree blouses. Choose blouses with heavy embroidery, zari work, or sequin embellishments. Pair them with vibrant silk sarees or designer sarees in bold colors. Accessorize with traditional jewelry and create a festive-inspired hairstyle.
Cocktail Parties:
For cocktail parties or evening soirées, experiment with contemporary designer blouses. Opt for off-shoulder styles, sheer panels, or fringed details. Pair them with sleek and glamorous sarees in fabrics like satin, velvet, or georgette. Complete the look with statement jewelry and a chic hairstyle.
Designer saree blouses are an essential element of creating a stunning and personalized saree ensemble. From embellished and cutwork blouses to fringed and sheer options, the possibilities are endless. Seek inspiration from Bollywood celebrities who effortlessly flaunt designer blouses, and choose designs that resonate with your personal style. Select the right blouse for each occasion, whether it's a casual gathering, a formal event, a festive celebration, or a cocktail party. Let your designer saree blouse become a true reflection of your unique fashion sensibilities and showcase your style prowess with confidence. Remember to experiment, have fun, and embrace the beauty of designer saree blouses as they add an extra touch of elegance and glamour to your saree ensembles.