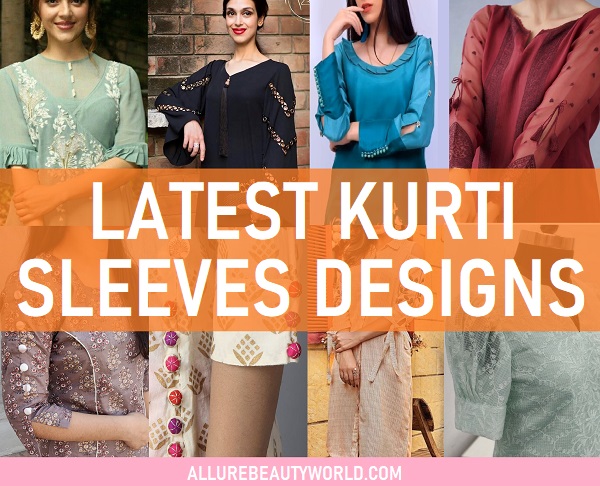 Kurti sleeve design is something that holds importance considering the fact that it can make your kurti look unique and attractive. There are so many different stunning designs of the kurti sleeves that you can try with the various patterns. Out of the so many kurta sleeves designs, we have picked up the latest, trendy and the best designer kurti sleeves patterns. These kurti sleeves designs can be used for the regular salwar kameez kurtis or the kurta that you wear with palazzos, jeans and more. So let's take a look at the latest designer kurti sleeves pattern.
Designer Kurtis Sleeves Pattern and Styles
1. Pearl and Bow Sleeves Design
The astoundingly gorgeous sleeve design has small bows made on the sleeves, stacked vertically. The bows are actually inserted between a thin slit that has been provided on the sleeves vertically. To make the bow design, pearls has been used. It is a very innovative looking kurti sleeves design that is designer, breath-taking and is quite unique. You can try it for your kurtis and kurta. Most of the boutiques and tailors would be able to create this design.
2. Bell Sleeves Kurti Design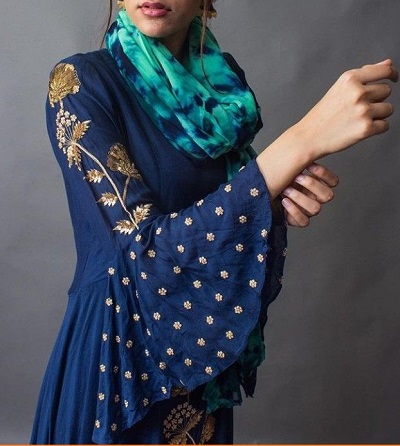 This designer kurti with magnificent sleeves can be really innovative and quirky considering that it looks beautiful for the kurtas and kurtis for modern women. It gives the feminine look to your kurta and most importantly these bell-shaped can be of different flare. It has fitted sleeves till the elbow and afterward bell shape has been used. It looks pretty attractive and most of the time this gives you a very vintage kind of look.
3. Flute Sleeves Design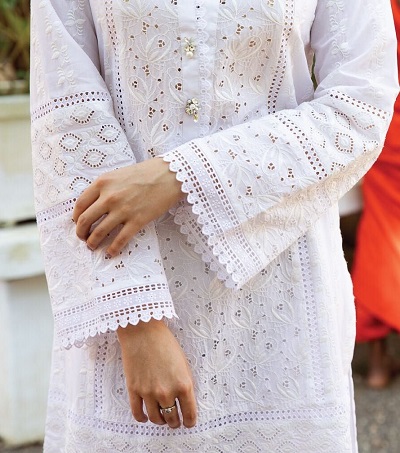 The sleeves pattern is extra-ordinarily pretty. In fact, the serene and pristine looking white kurta is pretty alluring. Most of the women would like to wear a fascinatingly white kurta like this because it looks so divine and classy.
4. Criss-Cross Pattern Sleeves Design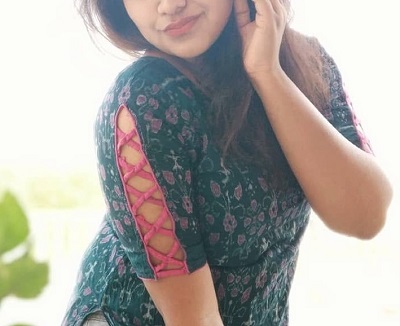 The criss-cross pattern is created by strip of fabric by merging them in a cross shaped. It looks beautiful and the strips of crosses have been inserted in a wedge shaped pattern in the sleeves. The sleeves are short and they are only medium length. However, one can also recreate these sleeves in full length size
5. Medium Pleated Sleeves Design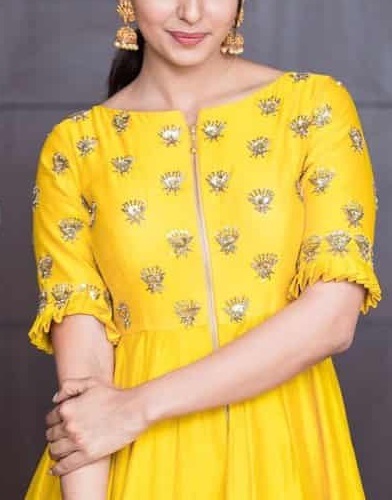 This is a gorgeous looking yellow kurta which is absolutely beautiful. The sleeves are medium length whereas on the sleeves pleated work has been used.
6. Peekaboo Kind Of Sleeves Design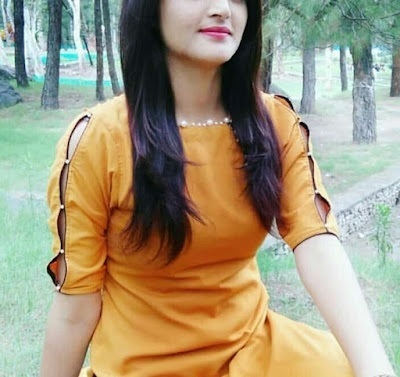 New designs of sleeves pattern are quite enticing and attract a lot of women. Here there is a slit in your kurti sleeves and insert small pearls in between, and then it will create a gorgeous look. In this kurti design, the sleeves have been given a nice slit with pearls. For sure, it is looking beautiful. With boat shape neck line with equally beautiful pearl work, this kurti is surely a designer piece.
7. Net Fabric Kurti Design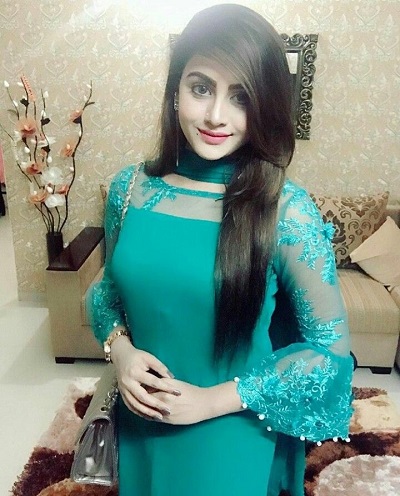 The kurti sleeves are gorgeous because it has a nice beautiful pattern with net fabric. It has bell shaped sleeves with pearl work on them. The sleeves in the net fabric look pretty feminine and dainty. Even if you have bulky arms it would look fascinating and beautiful. The same sleeves can also be recreated in the saree blouses.
8. Multiple Ruffled Kurti Short Sleeves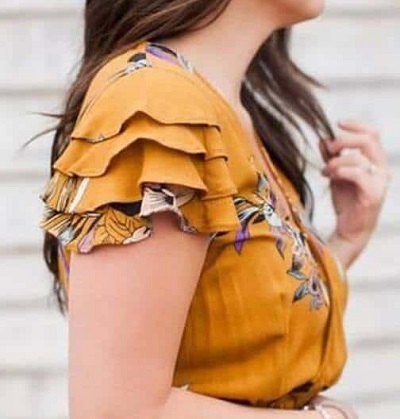 The ruffled pattern sleeves are beautiful for the kurtis and kurta. There these ruffled sleeves are very short and four layers of ruffles have been used to create the overall pattern. These sleeve designs are beautiful for your summer kurtas and will keep you cool and comfortable.
9. Unique Short Sleeves For Kurti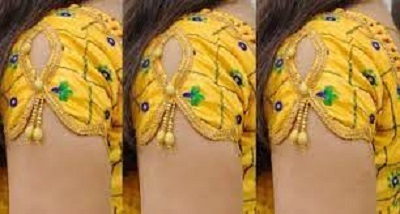 To create a lasting impression, this amazing and very unique looking kurti sleeves design would be wonderful. This kurti sleeves has very short length, so it's a short sleeves for the kurti but the cut work and the bead work with embroidery that has been done on this gives it an eccentric look. This is not only a unique looking kurta but will also give you an appearance of a very fashionable designer kurti.
10. Stylish Peasant Sleeves Kurti Design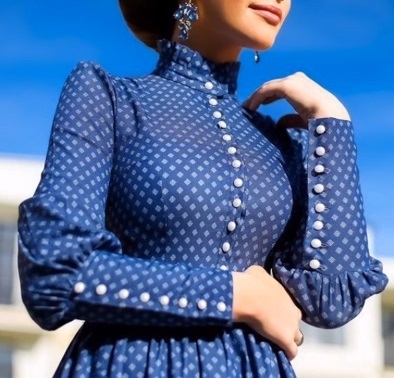 We have seen this kind of kurti design in the dresses and tops but in the kurtis and kurtas also innovative and newly style designs are seen currently. This kurti, if you will see is very modern and is quite westernized in its design and pattern. It has a high neck collar with contrasting coloured buttons and it has pleats on the shoulder and the bishop sleeves have been given a very lengthy cuff. The cuff also bears contrasting coloured buttons and on the waistline it's more like a flared or front pleated kurti. So overall this is quite unique and westernized Kurti pattern that you must try if you would like to try such a design for your college and office.
11. Designer Cotton Kurti Sleeves Design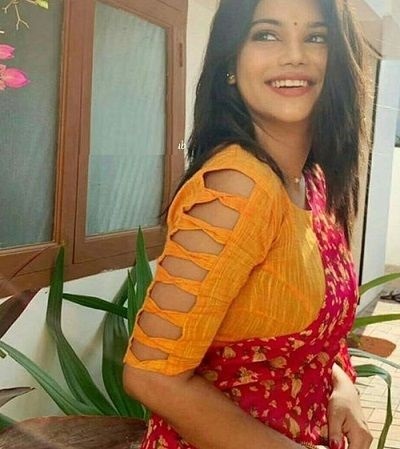 12. Stylish Ruffles And Pom Pom Kurti Design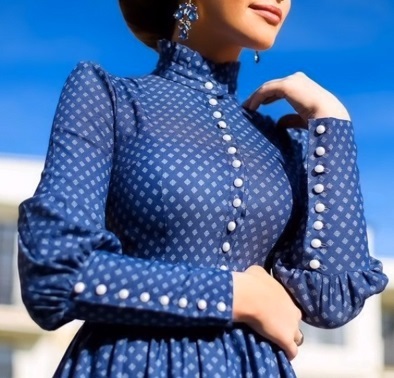 13. Embroidered Ruffled Kurti Design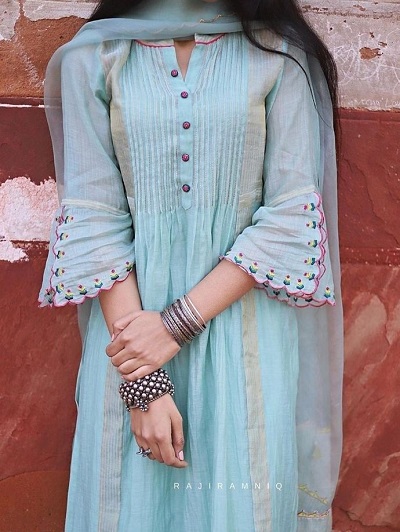 14. Georgette Pleated Kurti Sleeves
15. Cut Work Kurti Pattern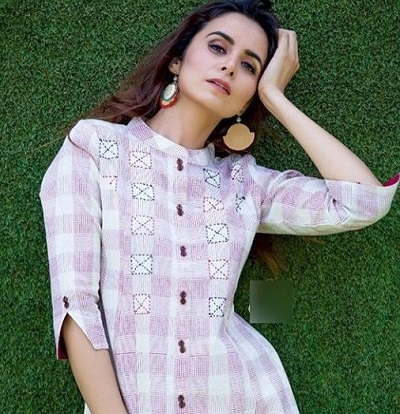 16. Designer Crochet And Lace Work Kurti Design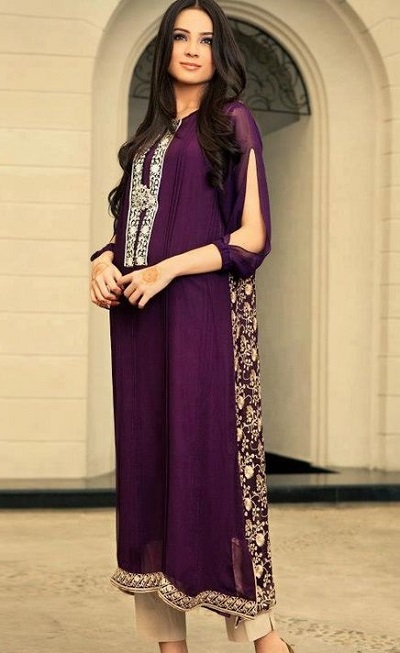 17. Loose Geometric Cut Kurti Sleeves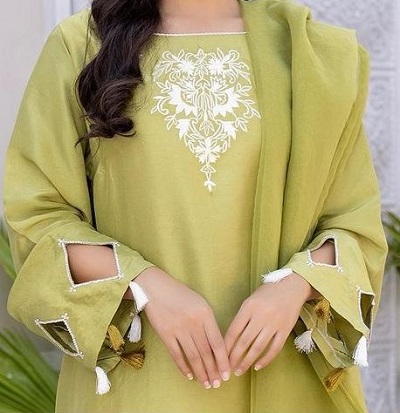 18. Multiple Scalloped Kurti Design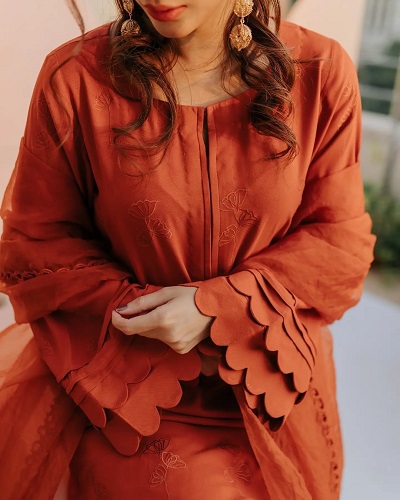 19. Loose Criss Cross Kurti Sleeves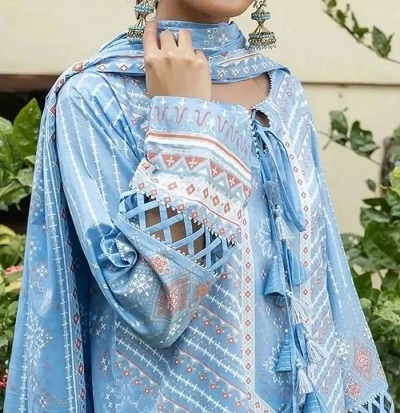 20. Shirt Cuff Kurti Sleeves Design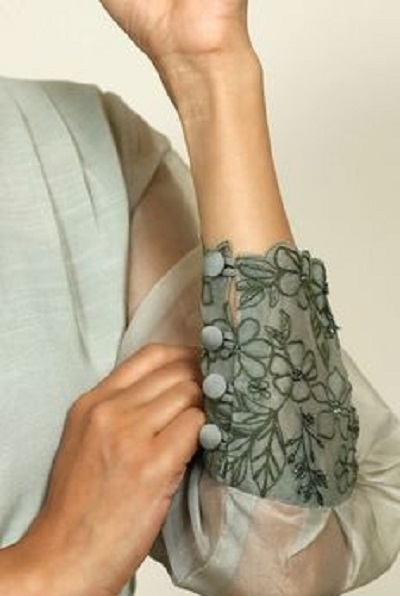 21. Puff Sleeves Kurti Design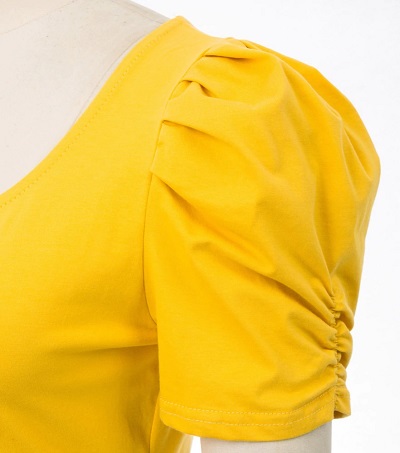 22. Embroidered Pleated Bell Sleeves For Kurtis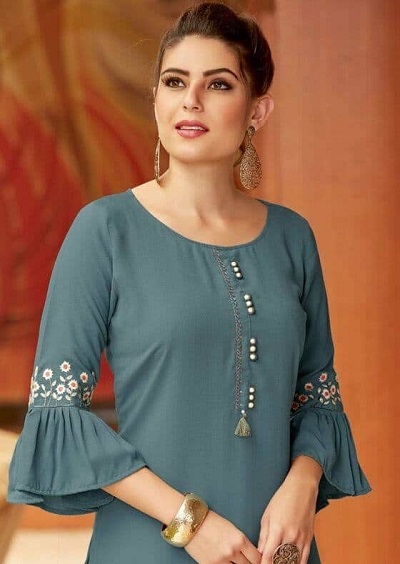 23. Stylish Handkerchief Sleeves For Kurtis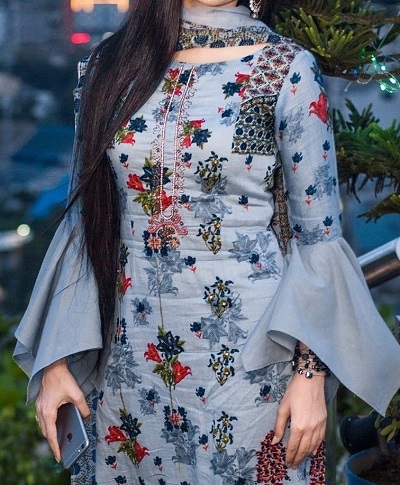 24. Scalloped Work Kurti Sleeves Pattern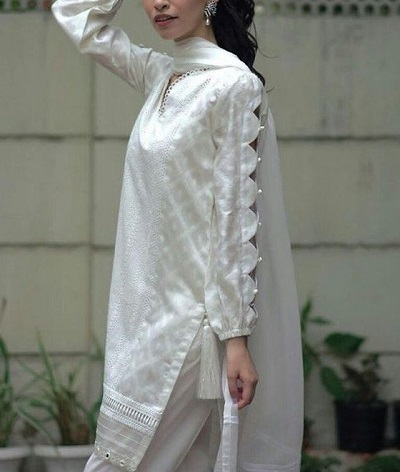 25. Cotton Button Work Kurti Design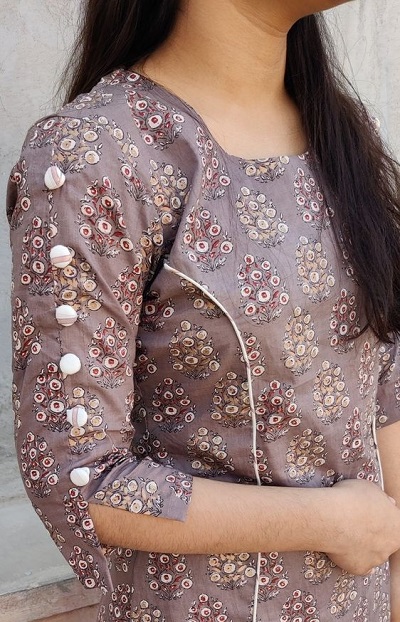 26. Half Sleeve Loose Kurti Sleeves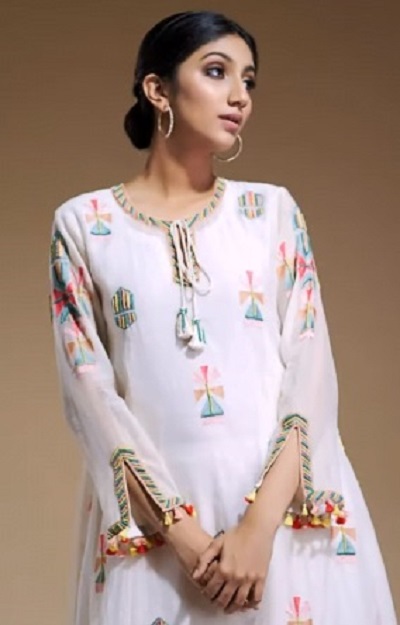 27. Tulip Pattern Kurti Sleeves Design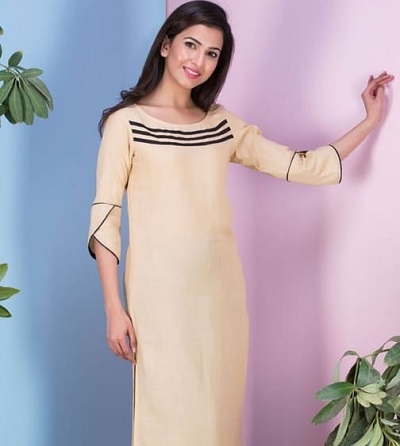 28. Tie Strap Kurti Sleeves Pattern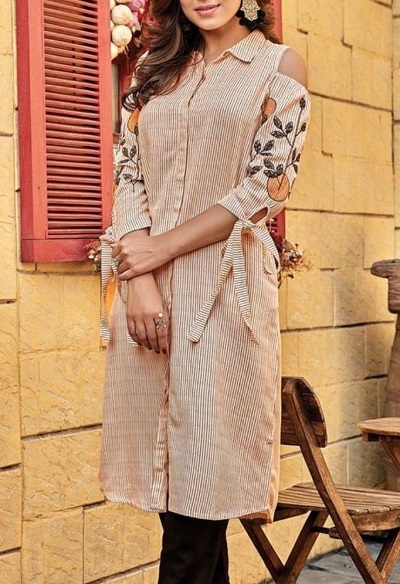 29. Loose A Line Kurti Sleeves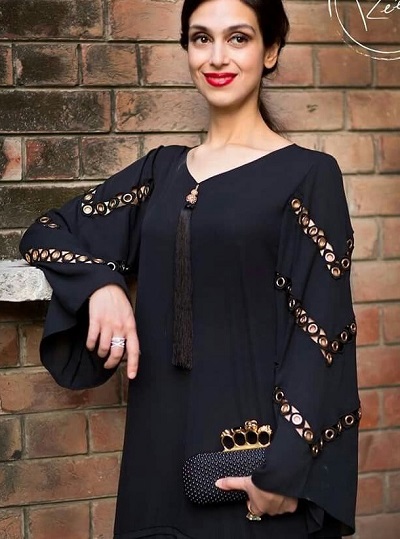 30. Designer Cough And Slit Kurti Pattern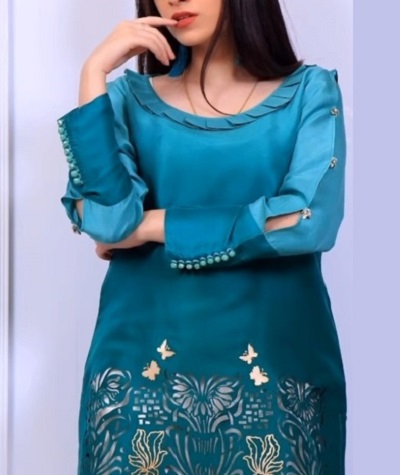 31. Lace Embellished Kurti Sleeves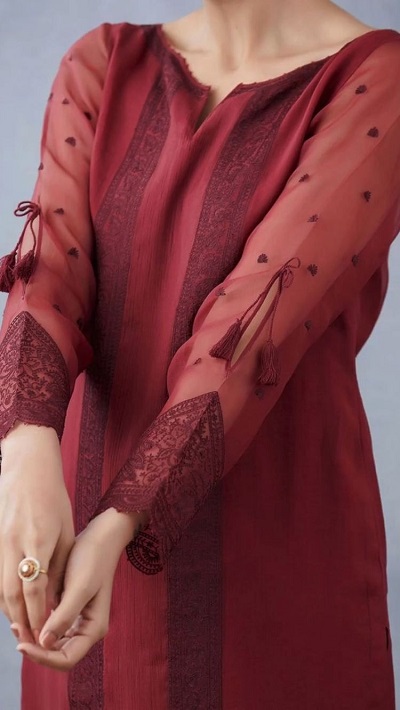 32. Short Kurti Sleeves With Band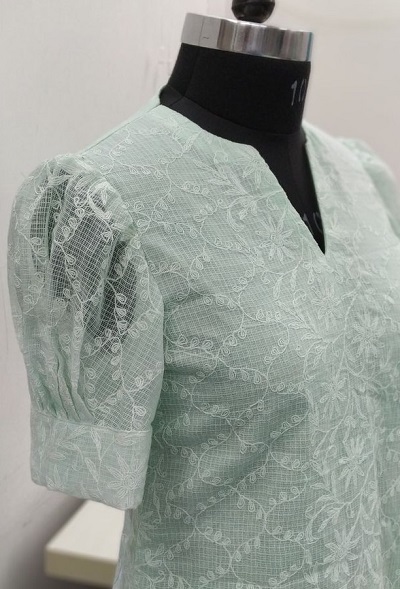 33. Cotton Looped Kurti Pattern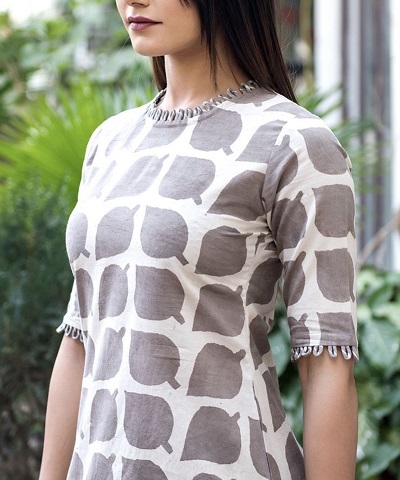 34. Designer Bishop Kurti Sleeves Pattern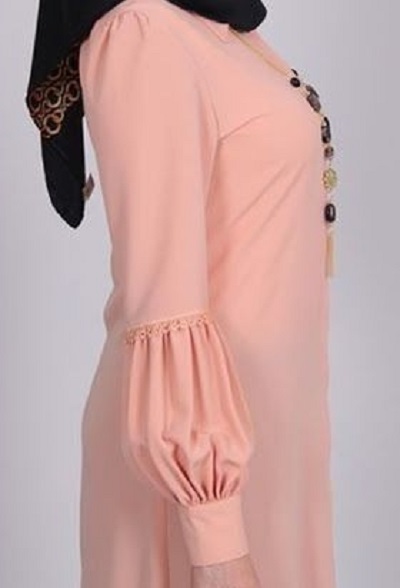 35. Tiered Kurti Design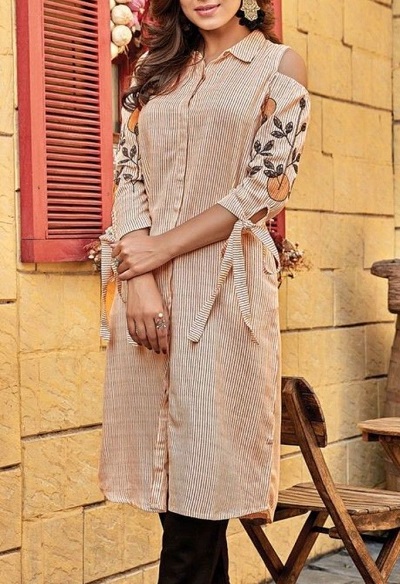 36. Designer Long Batwing Kurti Sleeves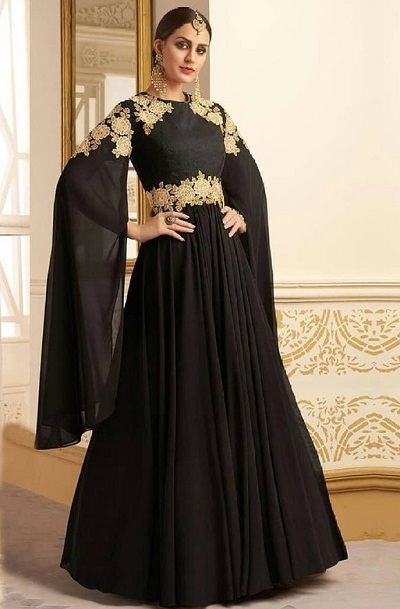 37. Split Cuff Kurti Pattern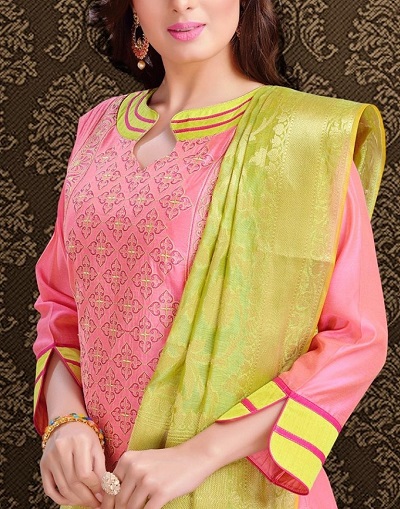 38. Double Fabric Kurti Design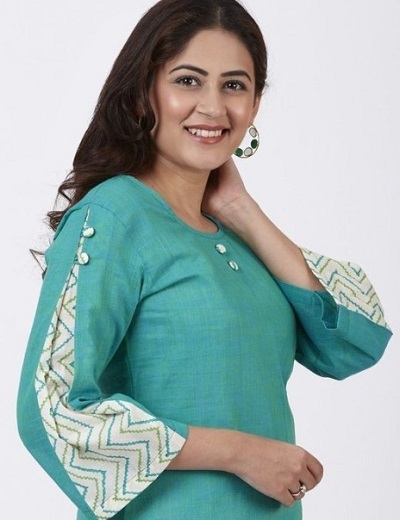 39. Vertical Slit Kurti Pattern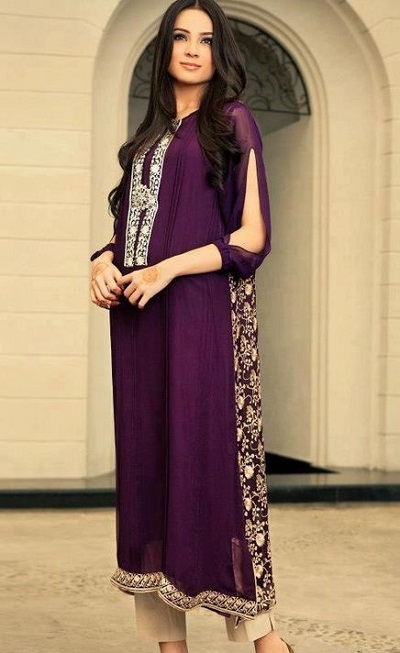 40. Bow Pattern Kurti Sleeves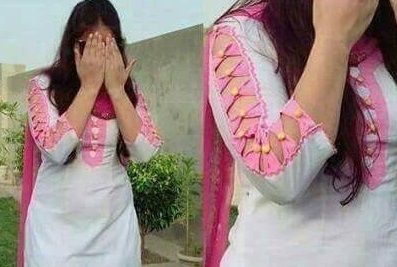 41. Designer Button And Cut Work Kurti Design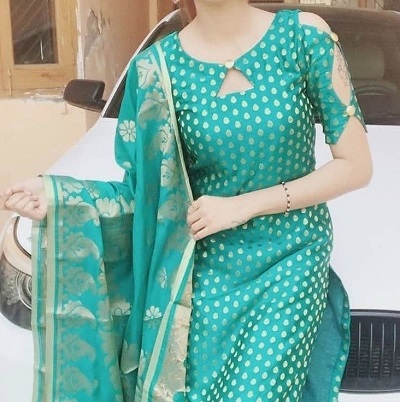 42. Lace Work Bishop Sleeves For Kurti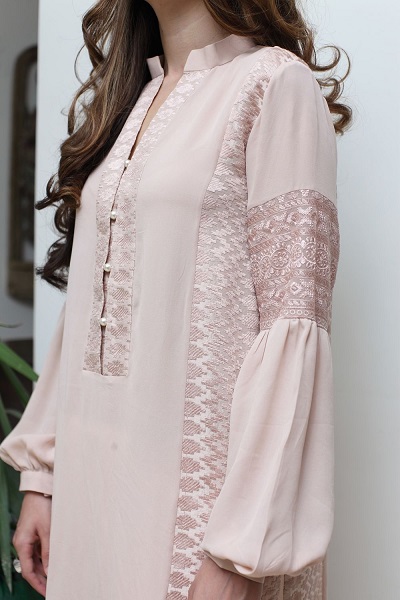 42. Butterfly Georgette Kurti Sleeves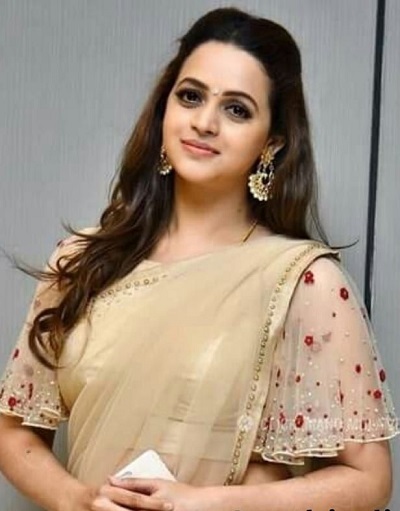 44. Designer Strip Pattern Kurti Sleeves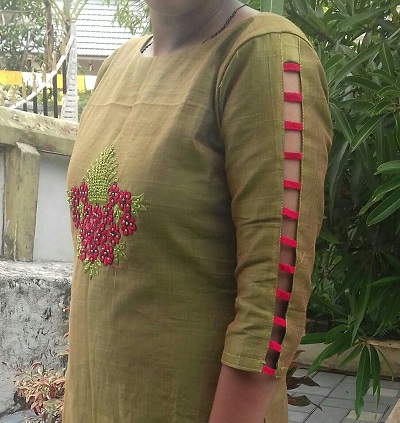 45. Georgette Vertical Sleeves Kurti Pattern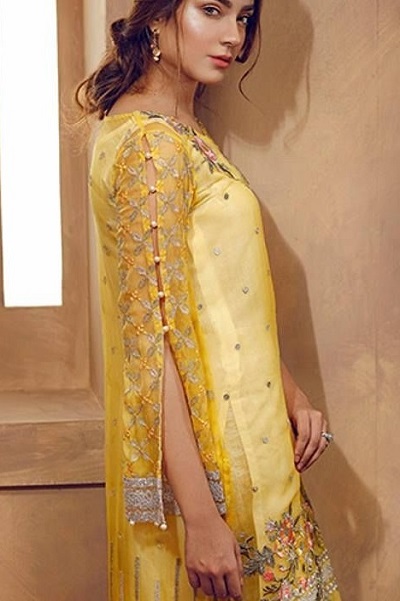 46. Golden Border Work Kurti Sleeves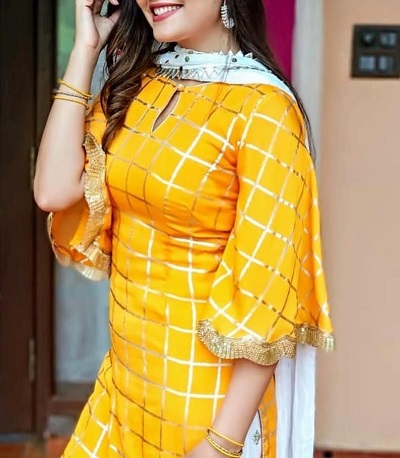 47. Parallel Gold Border Work Sleeves For Kurti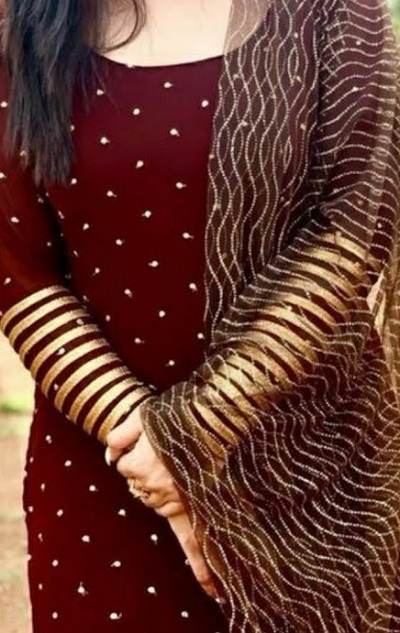 48. Georgette Pattern Kurti Design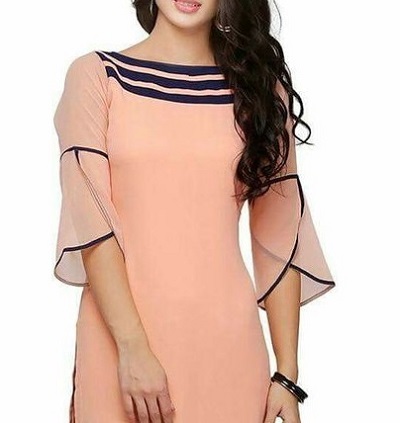 49. Slit And Button Work Cotton Kurti Design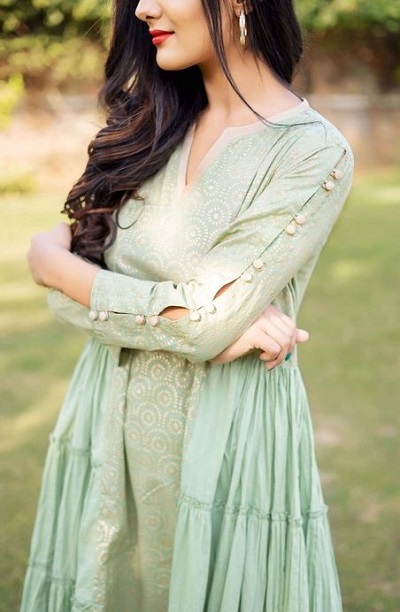 50. String and Tassel Kurti Sleeves Design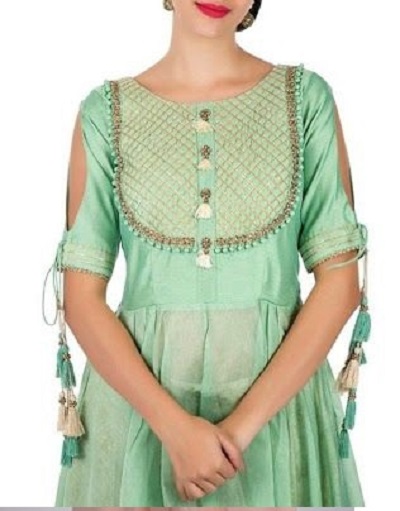 These are the latest kurti sleeves design that one can try. Women can recreate these designs from their local boutique or the tailor. Most of these designs are not that complicated that cannot be recreated. In fact this can be tried with different types of kurtas and kurtis.