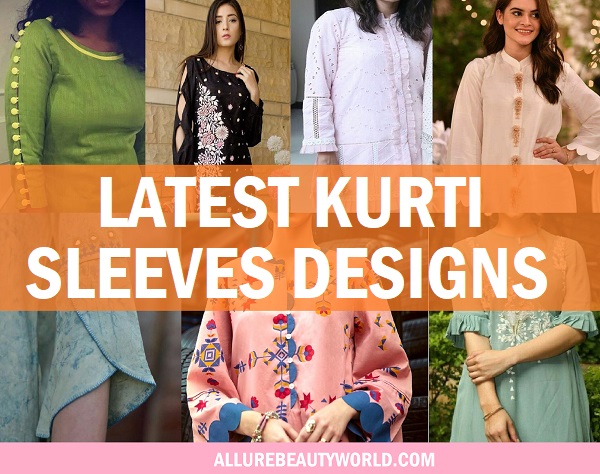 Recently we shared a catalogue in which we have compiled different kurti sleeves designs. Here in this we will be sharing another catalogue of latest and beautiful kurti sleeves designs. More trendy and latest designs would definitely suit your style and preference. Basically, the sleeves of the kurti can make your kurti look more attractive and designer. Majority of these kurti sleeves patterns and designs are not difficult and complicated rather they are easy which can be replicated. The local tailors and boutique people can and do it and also create their own versions first take a look at the latest kurti sleeves designs for ladies salwar suit and kurtas.
Trending Designer Kurti Sleeves Pattern
1. Box pleated Pearl work kurti sleeves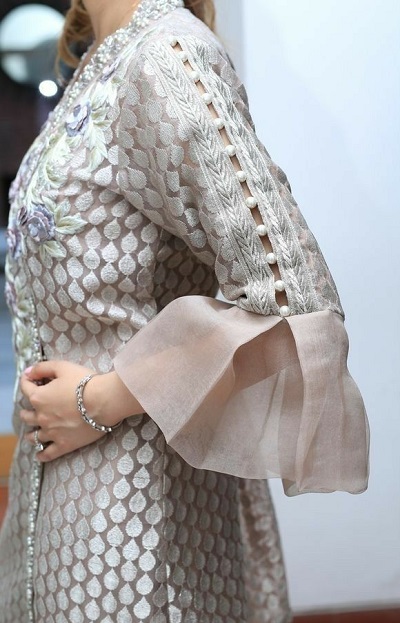 This kurti design has box pleats in the sleeves and it is so gorgeous and beautiful. The sleeves design has Pearl work on the centre slit and at the edge near the elbow box pleated fabric panel has been added. It certainly create beautiful look and it is unmatched. It can definitely be a party wear kurti design for you hence, adding the jewelery like necklace and bangles, it would look even more refined and polished.
2. Full sleeve Kurti pattern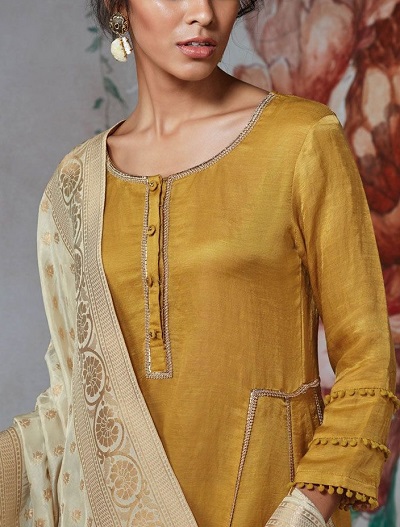 Made with the Cotton Silk fabric, this kurti is definitely a designer piece. The best thing about such kurti is that it has full sleeves and pom pom lace has been used to further add detailing to the sleeves. The kurti is also ideal for the parties in and for the Puja ceremonies, one can try such kurti for different occasions like Diwali, get togethers, puja at home and other traditional functions which are celebrated.
3. Cape Style Kurti Sleeves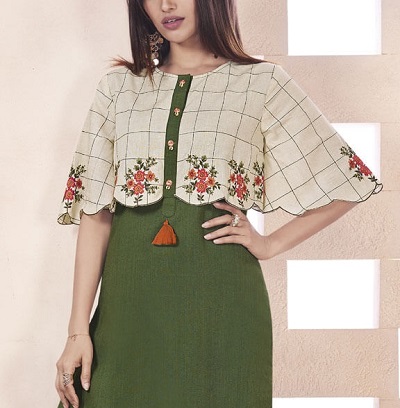 Cape style kurtis are gaining a lot of attention and indeed are popular. After the emergence of Cape like things over your kurtis and Salwar suits, these styles of kurti sleeves are also quite in trend currently. You must try once if you truly like this style of sleeves.
4. Cuff pattern kurti sleeves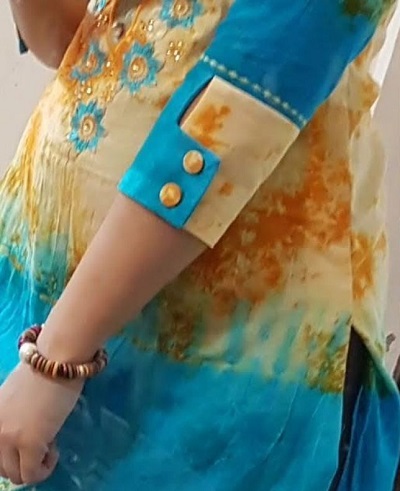 This cut pattern kurti sleeves are also interesting and they are not new however the designs of the cuffs can be new trendy and innovative. Here the cuff has been cut in geometric patterns and buttons have been added.
5. Pleat work kurti sleeves design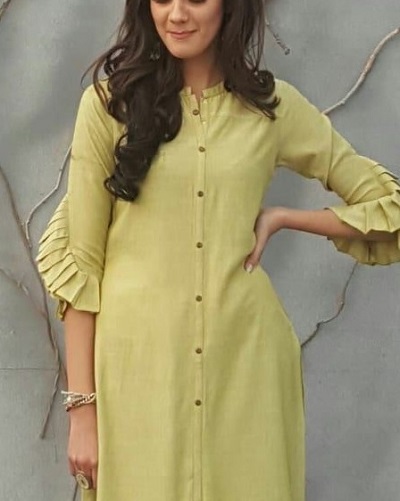 Pleated designs are attractive and they have been used in kurtis and blouses in different ways. They can be different variations and innovative designs, which can be made with the ruffles and pleats.
6. Stylish cutwork full sleeves kurti design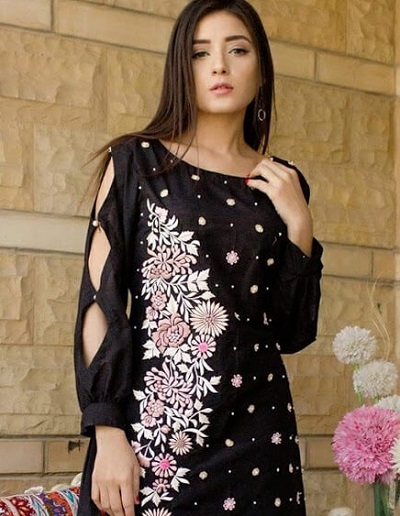 This kurti design has a Centre that has been joined in by the use of pearls. It has a cuff at the wrist and surely a very designer elegant yet modern looking kurti design.
7. Bishop style kurti sleeves design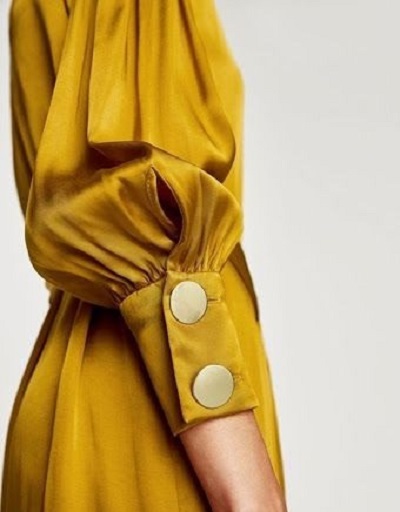 This new pattern kurti sleeves are nothing new but they have made their way in the Indian traditional wear as well. For this kurti you can try different bangles and bracelets and even the cuff bracelets to make your kurti look beautiful. To carry out this entire look, you can definitely try different things.
8. Pleat Work Sleeves Pattern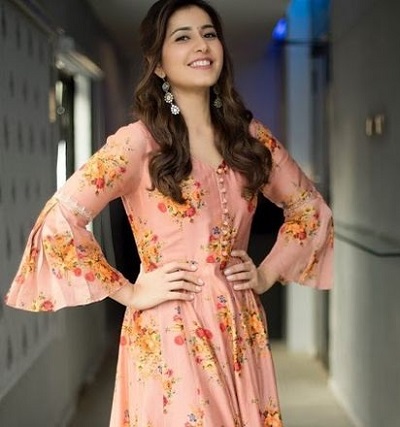 Bell sleeves pattern with pleats and layering is trending. The innovative designs are ideal for different types of kurtas and kurtis. For Salwar suits as well, this design has been used. In fact, it has been used in other ways as well rather than just being limited to the sleeves. For such designs, you can either have a full length sleeves or even have a shorter sleeves.
9. Slit and pearl work sleeves design
Recently we love this type of kurti sleeves design because it has a slit that has been joined together with the help of pearls and beads. This kurti here looks beautiful and is ideal for the festivals and also for the times when you have to wear something stylish and yet comfortable. For such occasions and events, this kurti will definitely be for you. Mostly, it is a summer kurti because it is made with a cotton silk fabric.
10. Designer Dori and Cut Work Kurti Sleeves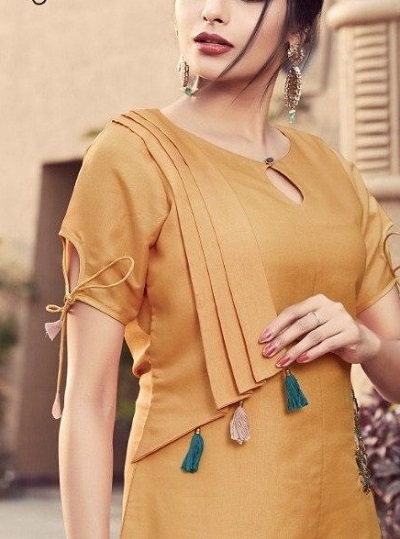 11. Stylish Button Work Kurti Sleeves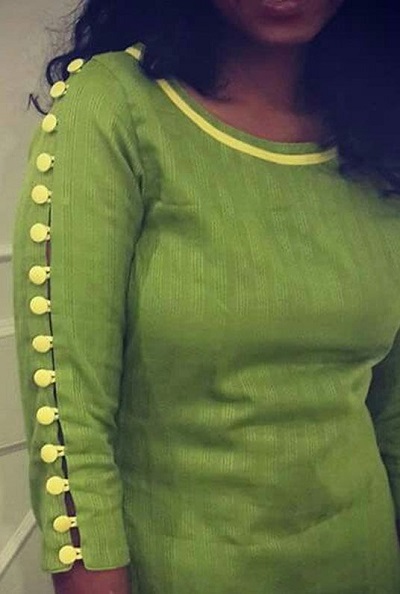 12. Multiple Task Kurti Sleeves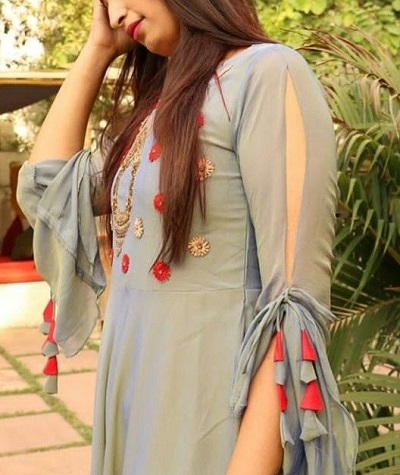 13. Patchwork Bell Sleeves Pattern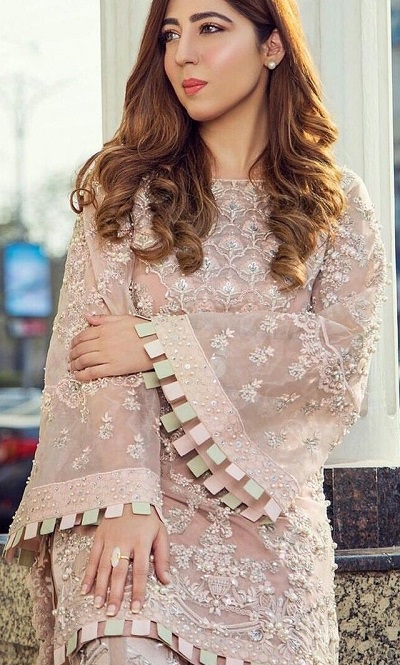 14. Full Sleeves With Lace Work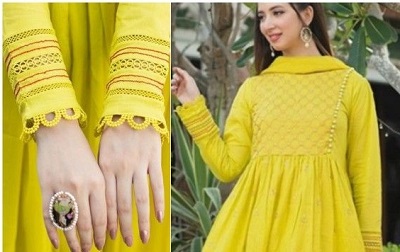 15. Pom Pom Lace Cut Work Kurti Sleeves Design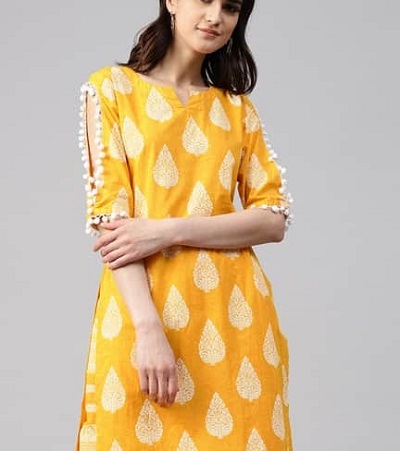 16. Cowl Pattern Kurti Sleeves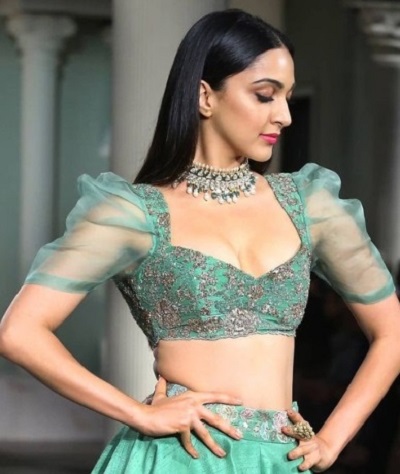 17. Tulip Pattern Style Sleeves For Kurtas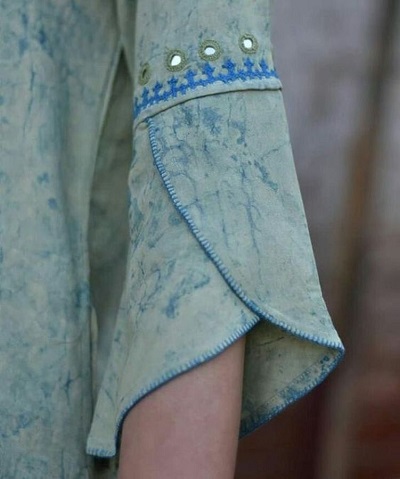 18. Inter Twisted Loop Work Kurti Design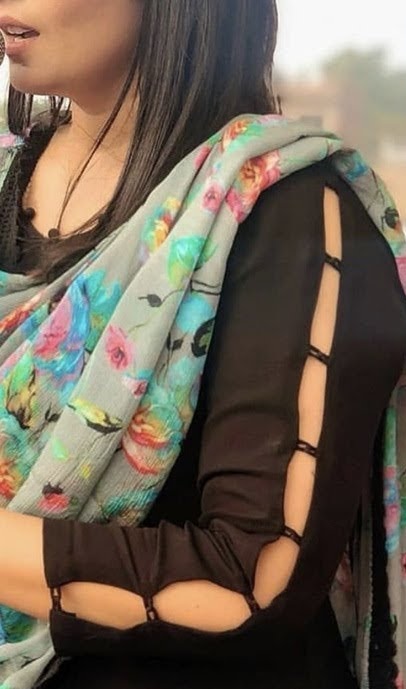 19. Multiple Ruffled Layered Kurti Sleeves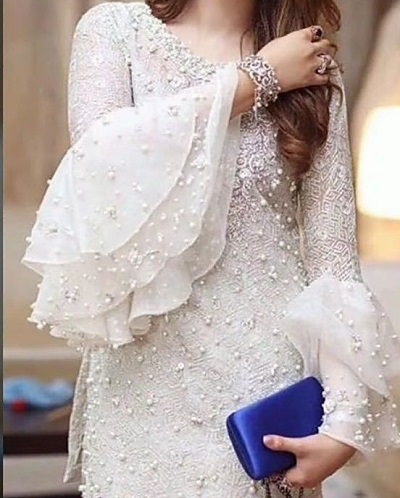 20. Multiple Bow Pattern Kurti Sleeves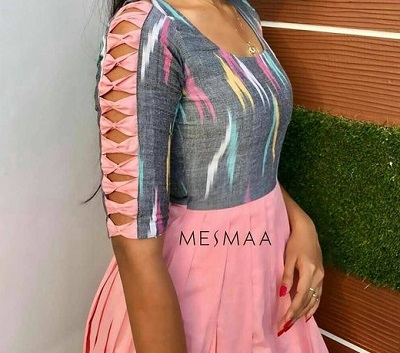 21. Cape and Cold Shoulder Kurti Sleeves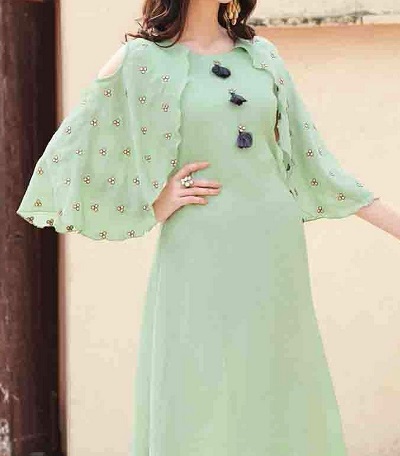 22. Designer Bell Sleeves For Kurtas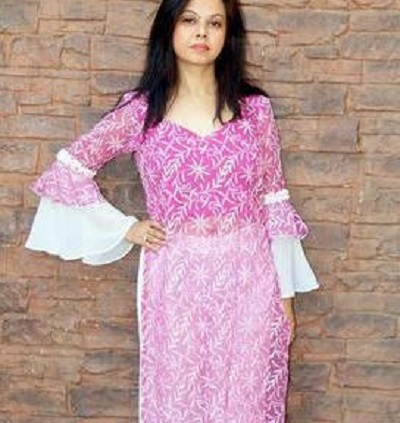 23. Bell Sleeves With Strap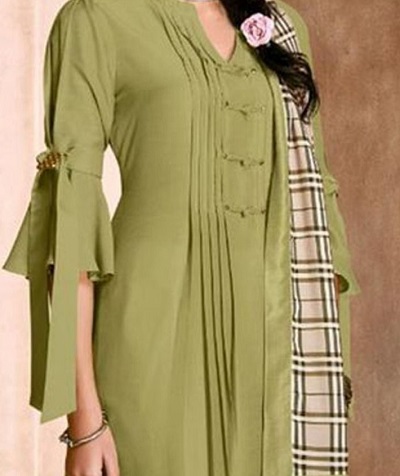 24. Trap And Bow Pattern Sleeves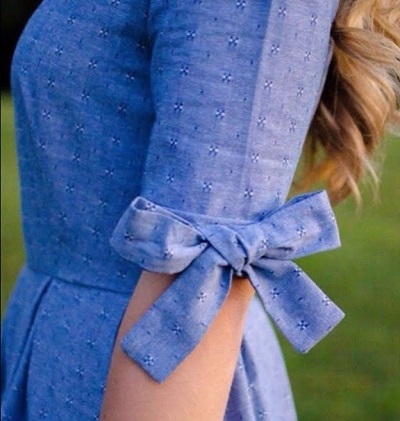 25. String and Cold Shoulder Kurtis Sleeves Design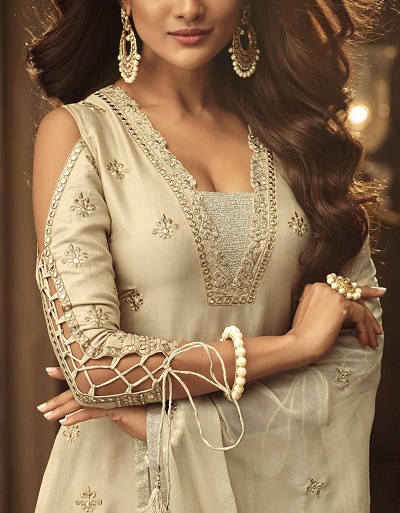 26. Scalloped Kurti Sleeves Design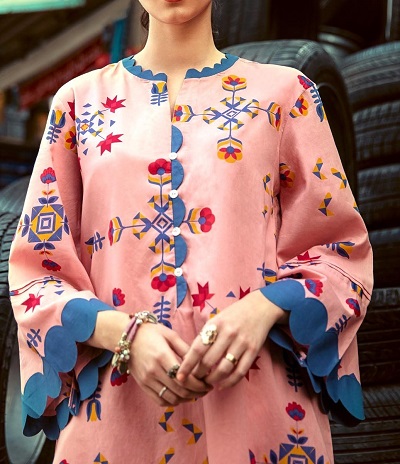 27. Double Bell Pattern Kurti Sleeves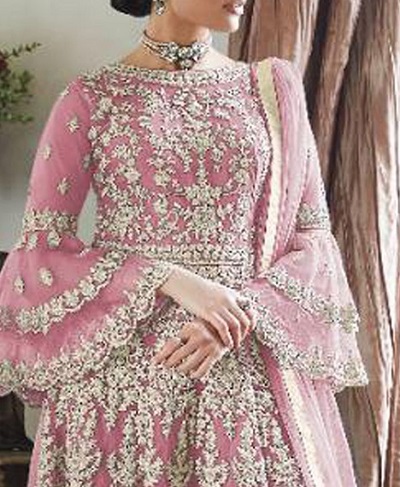 28. Designer Drawstring Bell Sleeves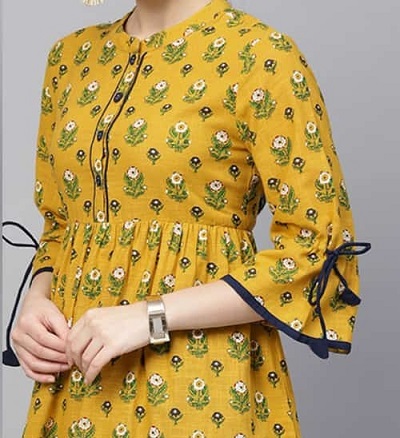 29. Looped Pattern Kurti Trendy Design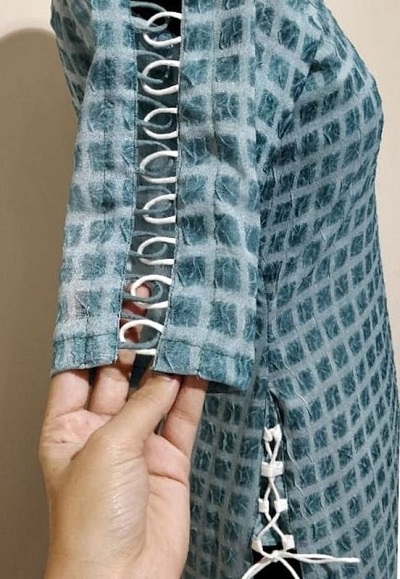 30. Beaded Kimono Style Kurti Sleeves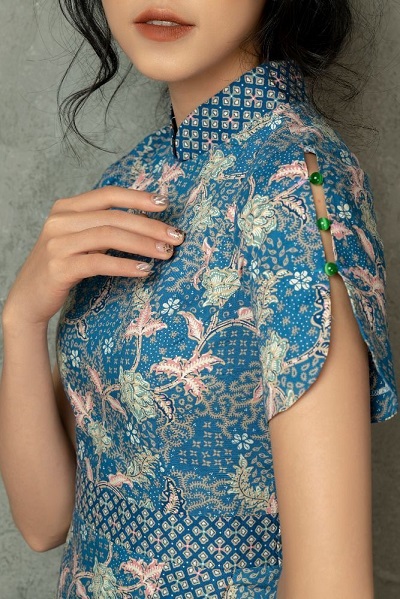 31. Pearl Work PartyWear Kurti Sleeves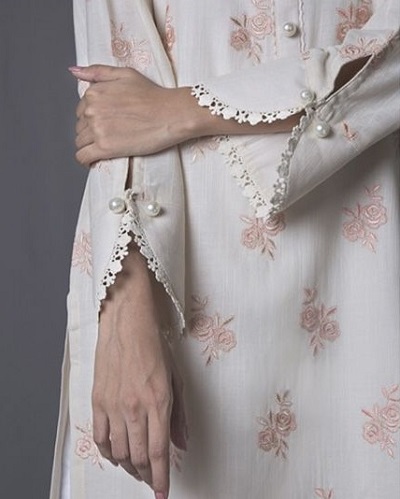 32. Tulip Pattern Kurti Sleeves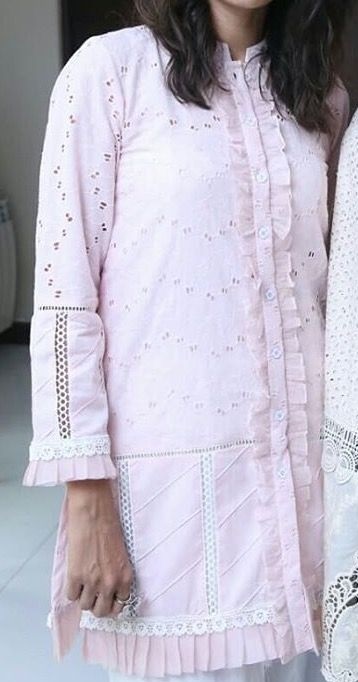 33. Short sleeves for kurti designs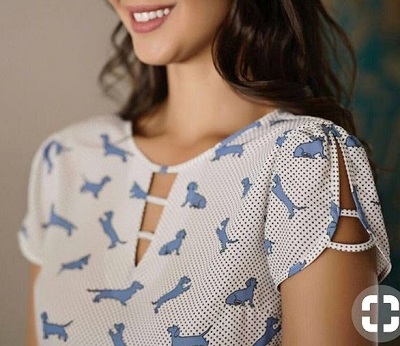 34. Pleated Short Sleeves For Kurti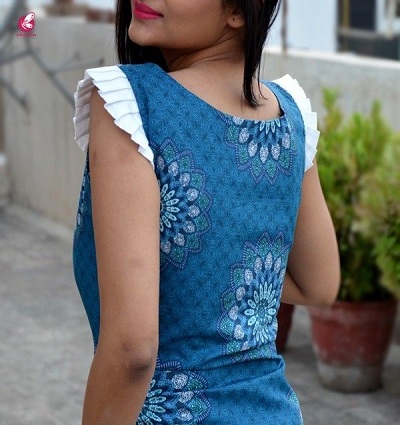 35. Butterfly Flared Kurti Sleeves Idea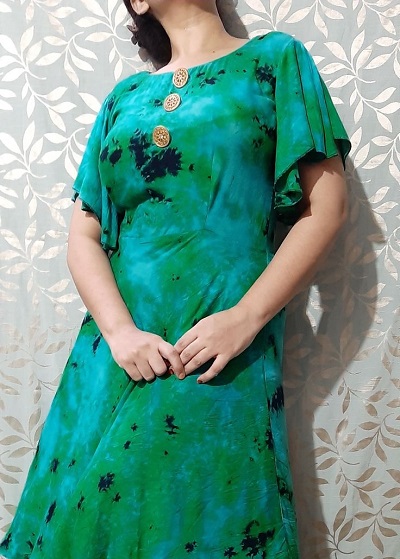 36. Simple Long Sleeves With Crochet Work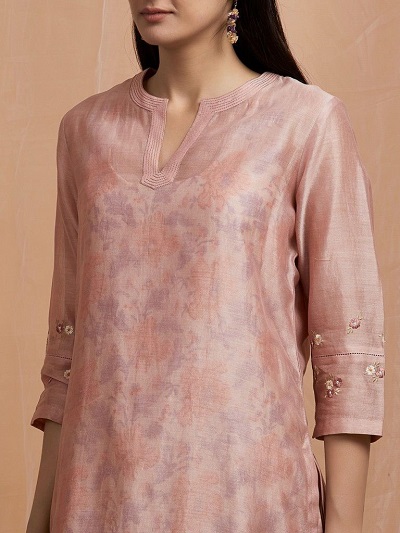 37. Long Centre Slit Kurti Design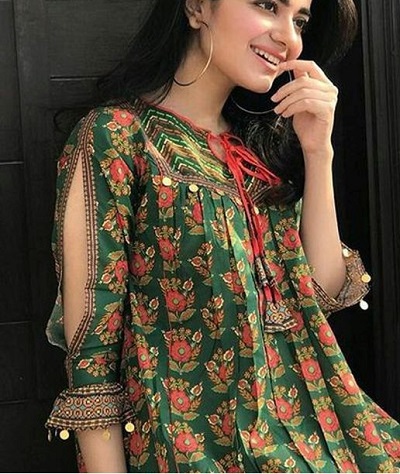 38. Trending Stylish Loose Kurti Pattern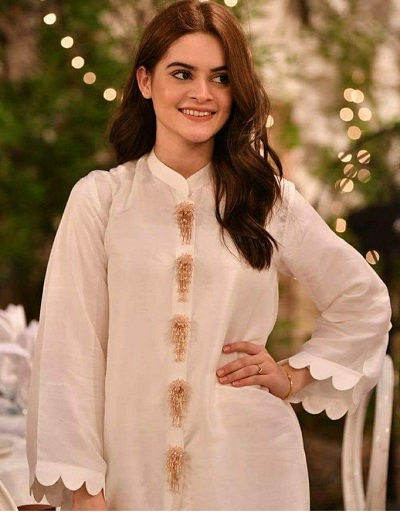 39. Multiple Tassel Work Kurti Design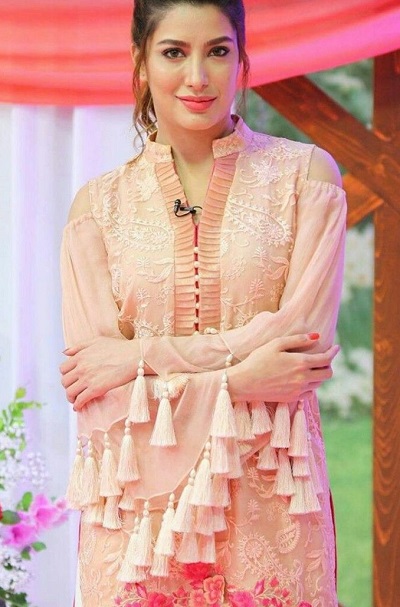 40. Pleated Short Kurti Sleeves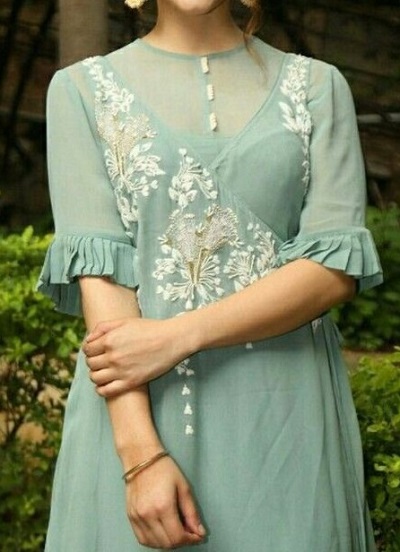 These are the designer kurti sleeves patterns and designs which can be tried.