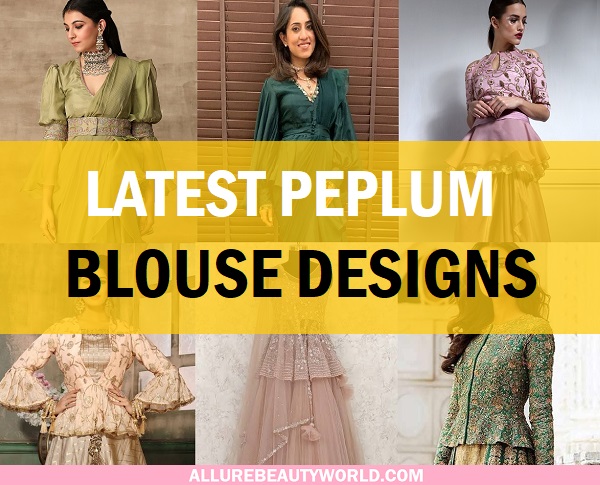 Peplum blouses are trending at present. A saree is the most liked Indian ethnic wear and when it comes to saree draping, the blouse is the most important part in the saree. A blouse can actually be the deal breaker for a sari. You can amplify your style quotient by choosing the right type and kind of blouse. There are so many different kinds of blouse patterns available and one of them is the current hot favorite, peplum blouse design. Peplum is that layer of extra fabric added in pleats, layers or in an A-line cut attached below the waistline. The peplum can be really long or short that depends on the pattern and design but it is for sure that it looks dazzling and quite unique.
Latest Peplum Saree Blouse Design Patterns with Images
Here we have compiled this catalogue of the latest peplum blouse designs available in readymade forms or at least some of them. We are sure that these designs will give you some ideas for your next silk saree blouse design.
1. Embroidered Blue Peplum Saree Blouse Pattern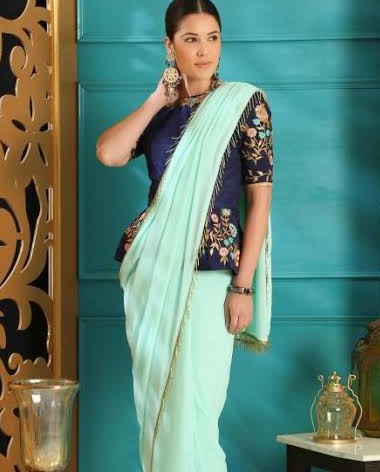 This blue peplum blouse has nice embroidery that goes on the peplum part of this blouse as well as on the sleeves. It has a round high neck kind of neckline sleeves with the same delicate and detailed embroidery given on that area as well for stop here it has been paired up with a mint green saree that actually complements the blue of the blouse. In fact, the same blouse can be tried by with a different colored or multi-tone saree or even with a lehenga skirt. There is so much that one can try the peplum blouse. The best thing about peplum shaped blouse design is that it can actually hide the flab that you have on your waist and stomach.
2. Stylish peplum chiffon blouse with waist belt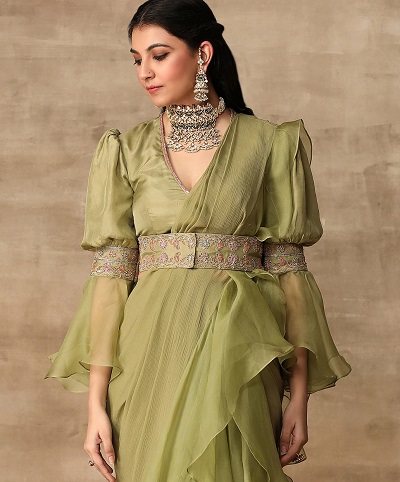 This blouse looks like designs that is inspired straight from the runway line and puffed sleeves. There is a band that goes near the sleeves and the similar looking band is given as a waist belt. This is actually a peplum blouse where in the problem is hidden and the. Chiffon delicate fabric is used to create this Masterpiece looking blouse design for stop the blouse has a beautiful are the Olive color which goes with most of the skin complexion is. When paired with the proper jewelery, you can bring out the beauty of this blouse even in a better way
3. Double pleated embroidered peplum blouse pattern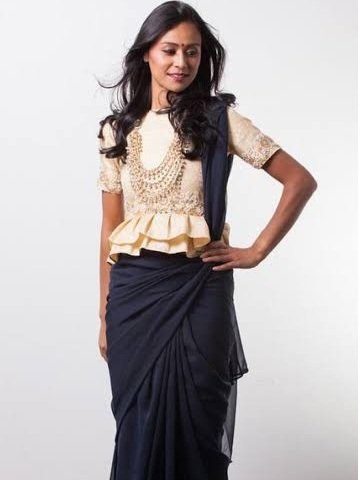 The blouse here is a beautiful peplum blouse that has been further made attractive with the use of right necklace. It has a double layered peplum around the Waist line and medium length sleeves. You can try the same full sleeves as well. And the blouse also has this nice embroidery that goes on the sleeves and the waist part.
4. Mirror embellished peplum blouse pattern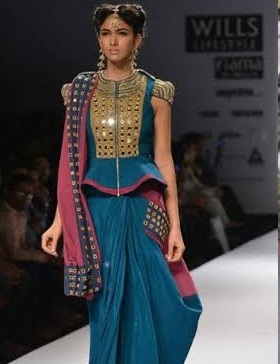 The beautiful and gorgeous looking blouse is extra-ordinarily pretty. It is one of those versatile blouse designs that can with different types of bottom wears and sarees as well. The beauty of such compelling looking blouse is the mirror work. The neat mirror work given in the front part adds more dimensions to this already unique piece, even the sleeves are beautifully made in a cup or petal style sleeves.
5. Designer Golden peplum blouse pattern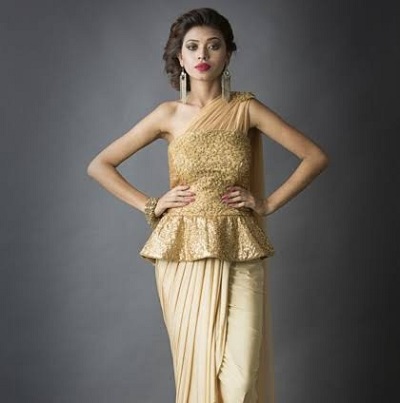 This peplum blouse is for sure one of the best in this catalogue. The reason is simple, the blouse is incredibly unique and attractive. It is one of those blouses that you would undoubtedly would like to pair up with your lehengas for cocktail events and for the receptions. It is for those modern women who would love to experiment with their Indian ethnic wear as well. The blouse has a piece that goes on one of the shoulders and there is a brooch kind of thing on the shoulder. The blouse is heavily sequin studded and is very blingy to look at. A-line peplum given below the waist line actually accentuates your waist.
6. Full sleeves modern peplum pattern blouse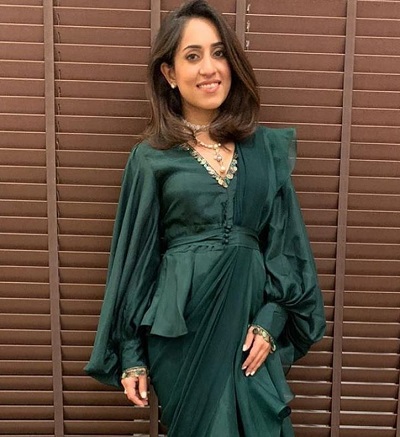 This beautiful peacock blue color blouse has a nice color that it can make you skip beat when you see the color in person. It has full sleeves with pleated pattern wherein the sleeves would have loads of fabric involved. The blouse has V shape neck line with embellishments going on there. It has a waist belt tucked in the Pallu of the saree and the peplum is also there to make your waist slimmer and defined. This blouse certainly cause for the right neck jewellery which will surely highlight the blouse neckline even better.
7. Cold shoulder style double peplum pattern blouse
The saree blouse pattern is simply unique and highly breathtaking. The gorgeous embroidery on a Silk fabric makes it quite regal and elegant. The best part about this blouse is the appealing peplum pattern. Blouses like these are quite versatile because one can try such a blouse pattern with a saree skirt lehenga and even with the dhoti pant style. So we are leaving that up to you, this is for sure that it is an alluring blouse pattern.
8. Multicolored ethnic collared blouse with peplum pattern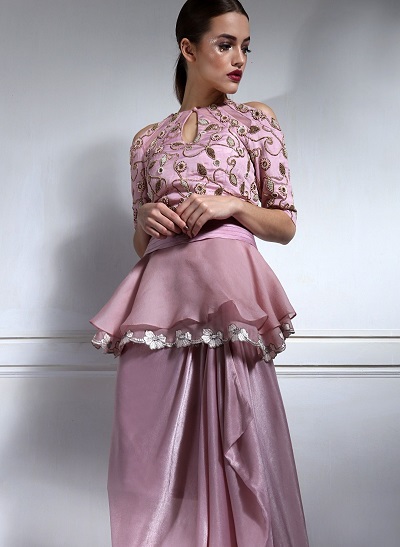 The blouse is certainly a high fashion blouse where a collar is there and it has nice embroidery that has been done using loads of different colored thread. It is a full sleeves blouse with a shorter peplum that comes just above the hips. This blouse here can be tried with different sarees as it has been tried in the picture above. Here it's been tried with a Khadi silk saree, however the best way to pair this blouse would be with a solid chiffon and Georgette saree for that ideal look.
9. Georgette full sleeves V neck peplum blouse pattern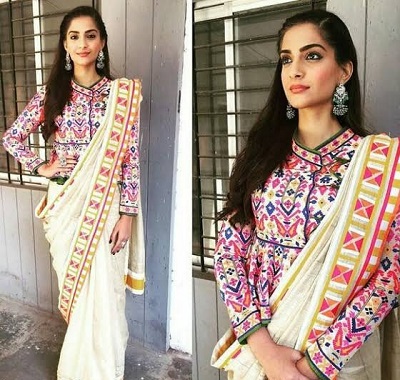 This is a very delightfully appealing fabric because of the way it flows and drapes over the body. The fabric is actually beautiful georgette for this inner peplum blouse. There is a waist belt with sequin and bead work and on one of the shoulders there is an elaborate batch done with the sequin and the beads. The full sleeves of the Georgette fabric is left without any lining that actually gives it mild translucency to the sleeves.
10. Dark blue silk and net blouse pattern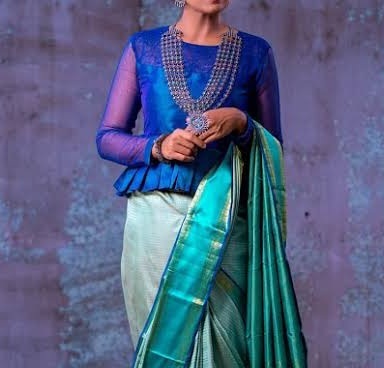 This blouse is simply amazing because of the nice and bold color. The charmingly beautiful blue blouse has a net fabric full sleeves and a delightful color. It can be paired with different types of sarees because of the color that goes with most of the other contrasting colors and the colors from the same color family.
11. Gorgeous jacket style peplum blouse pattern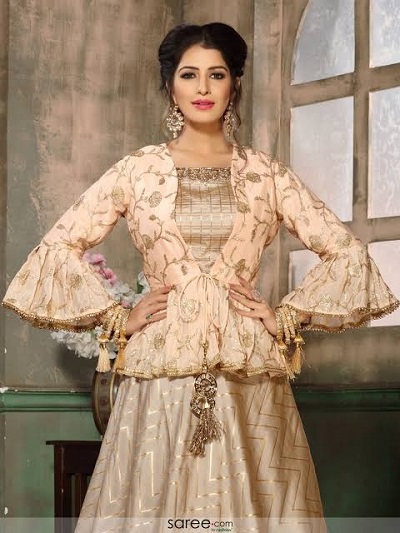 12. Peplum lehenga blouse design dress pattern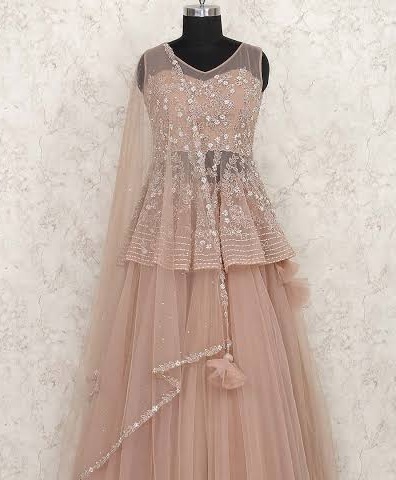 13. Georgette full sleeves heavy embroidery peplum blouse design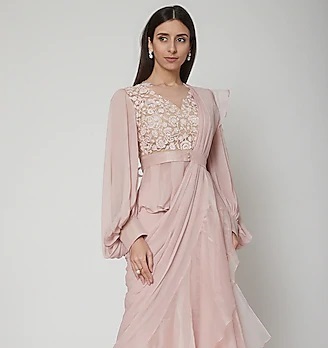 14. Charming sleeveless peplum blouse with waist belt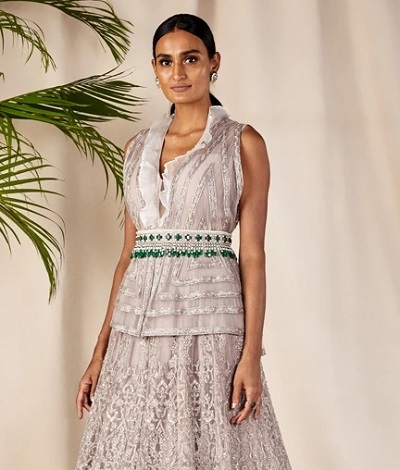 15. Cotton silk fabric embroidered peplum blouse design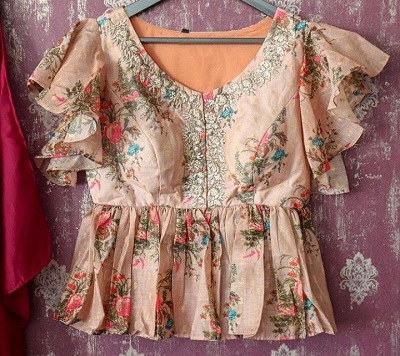 16. Silk high neck full sleeves peplum blouse design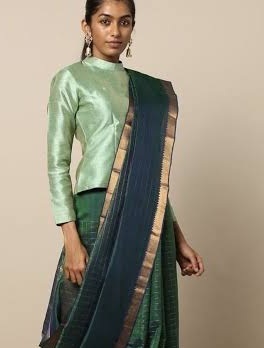 17. Embroidered net peplum blouse design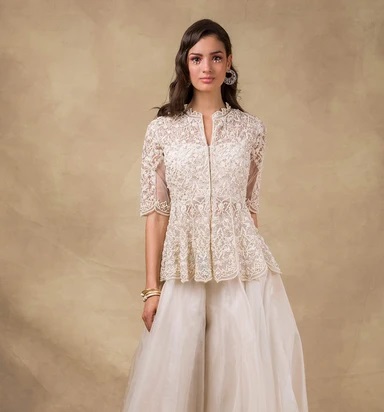 18. Full sleeves heavy embroidered green blouse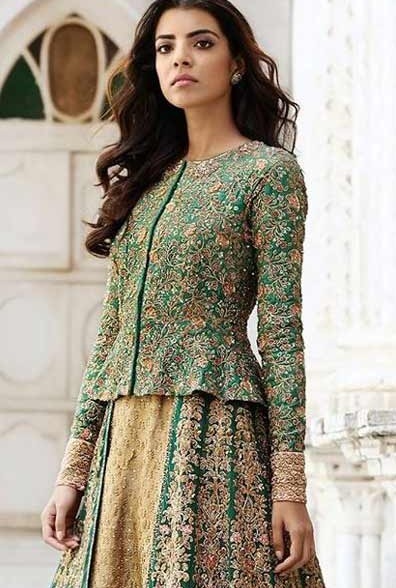 19. Pink lace fabric sleeveless blouse design with peplum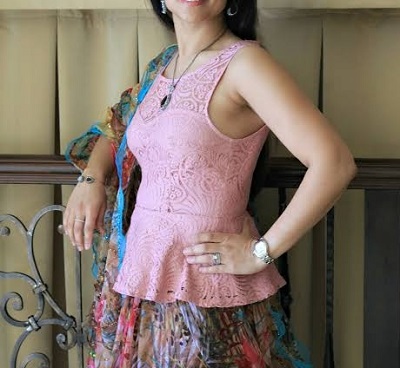 20. Stylish sleeveless yellow pattern blouse design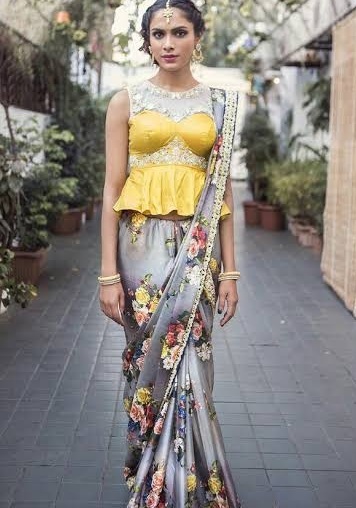 21. Black heavy embroidered art silk fabric blouse design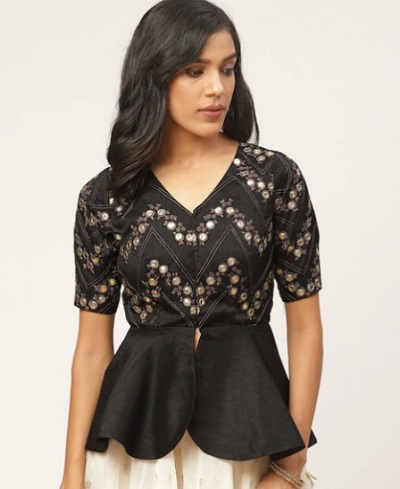 22. Stylish blue embroidered silk blouse design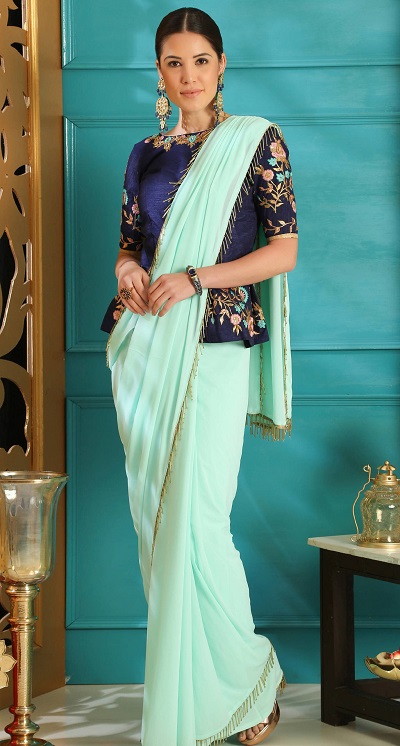 23. Heavily embellished georgette blouse with peplum design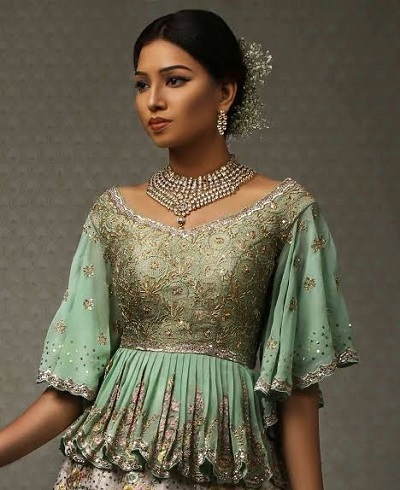 24. Heavy zari work short sleeves blouse pattern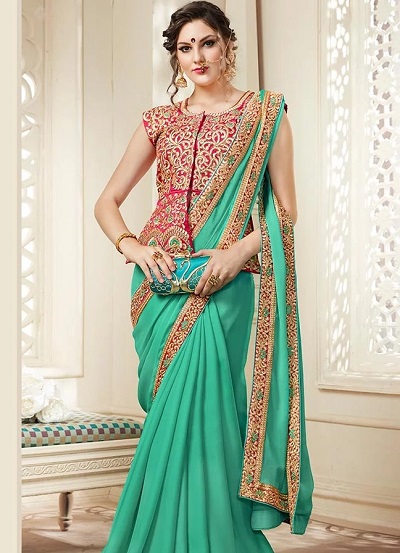 25. Sleeveless V neckline blouse with short peplum pattern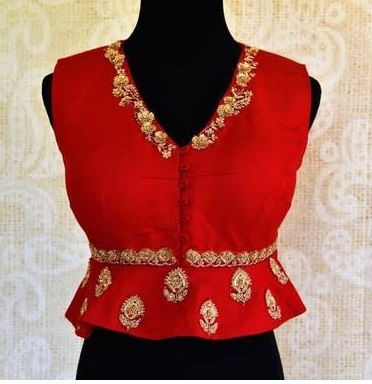 26. Stylish full flared georgette blouse pattern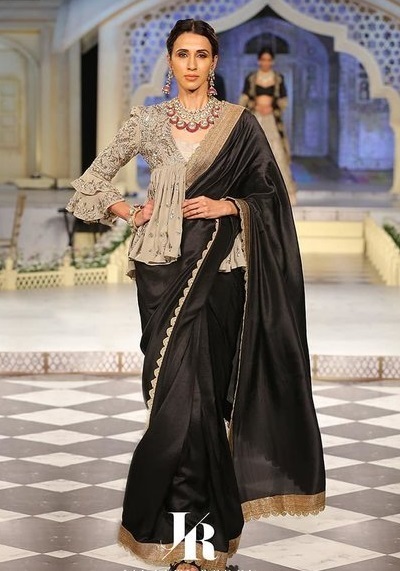 27. Designer long sleeves net fabric problem blouse design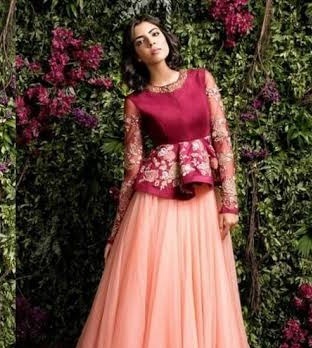 28. Modern long sleeve peplum blouse with embellishment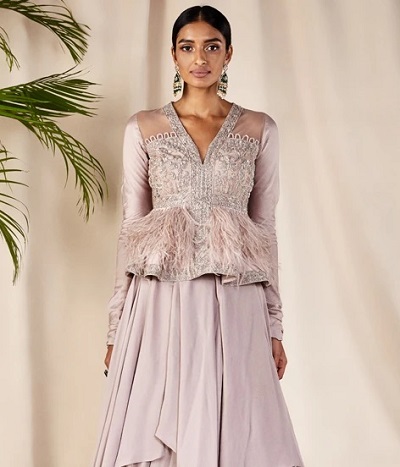 29. Net problem heavy zari work blouse design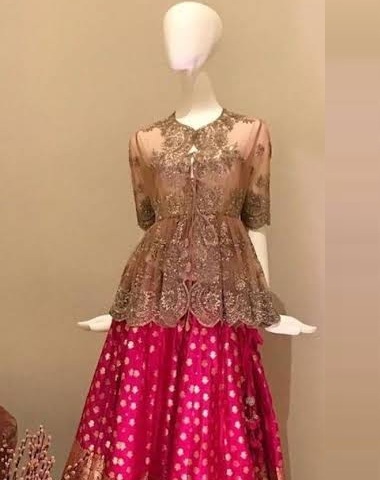 30. Green detailed embroidered peplum style blouse in silk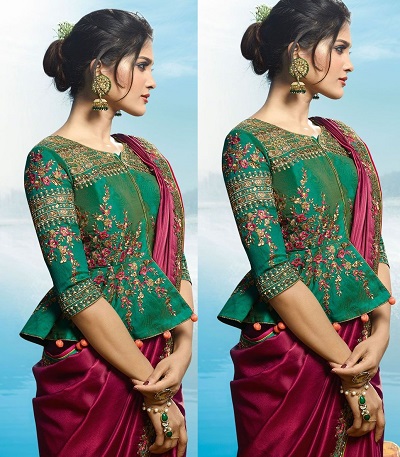 31. Cotton silk fabric blouse with dhoti pants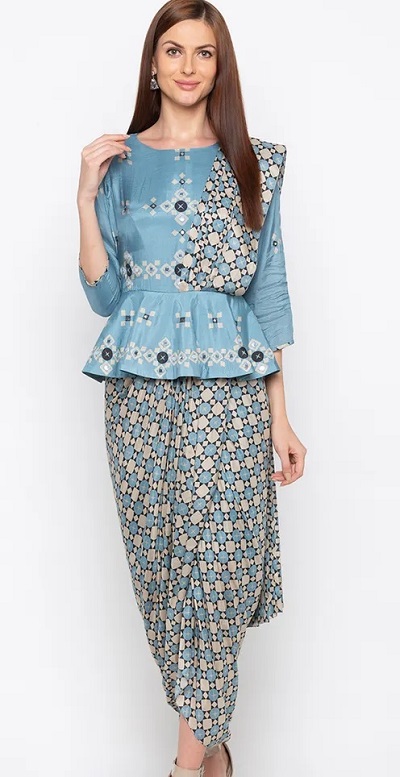 32. Blue sleeveless stylish long blouse pattern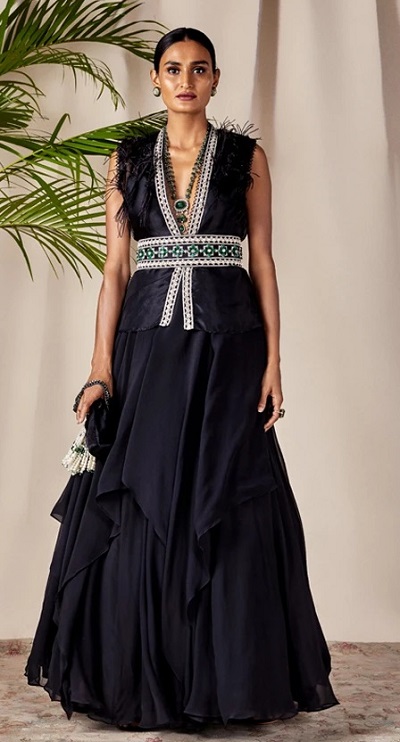 33. Sleeveless bandhej fabric A line peplum blouse design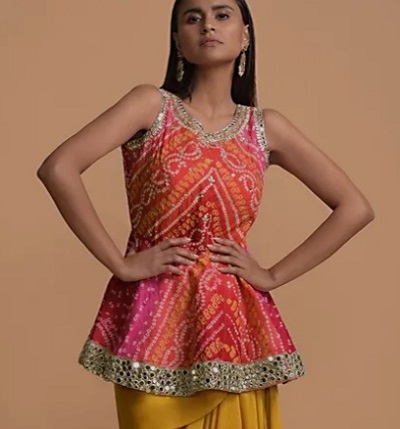 34. Embroidered cream-colored full sleeves peplum blouse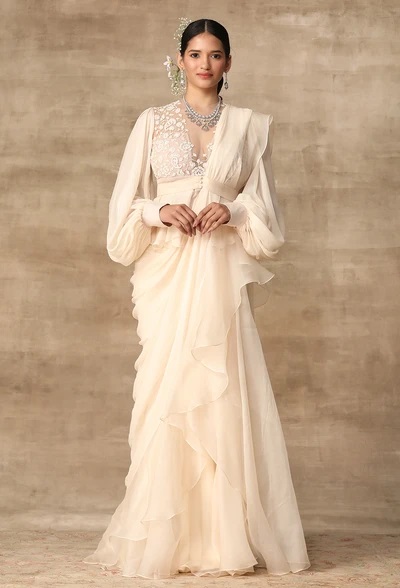 35. Golden party wear lace fabric blouse design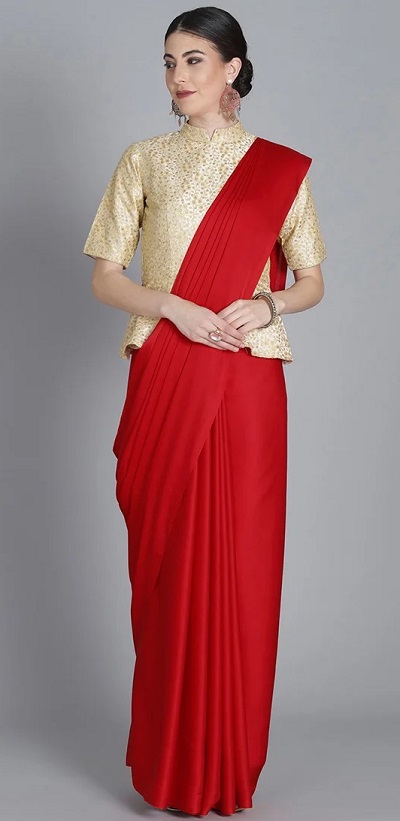 36. Simple cotton blouse with cotton silk saree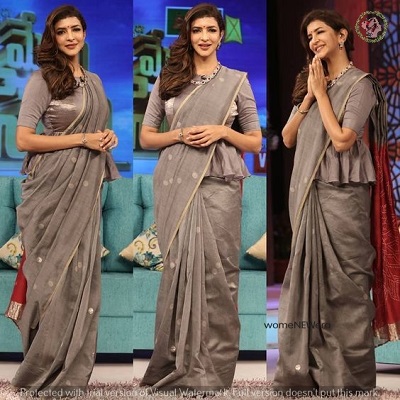 37. Sleeveless long peplum style blouse for lehenga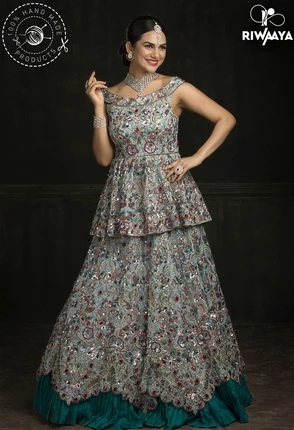 38. Georgette red peplum blouse for cotton silk saree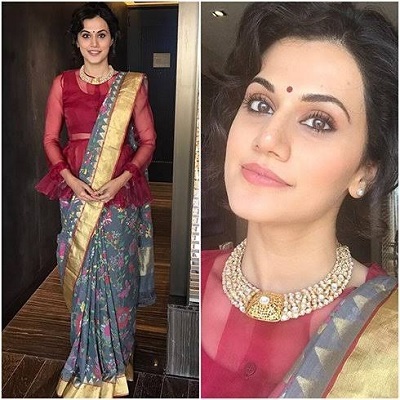 39. Peplum blouse in cotton fabric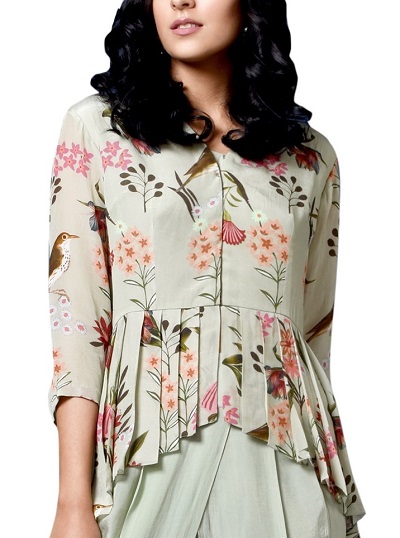 40. Cotton and lace fabric peplum blouse pattern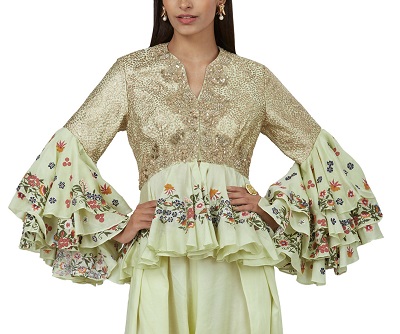 41. Sweetheart neckline peplum style blouse design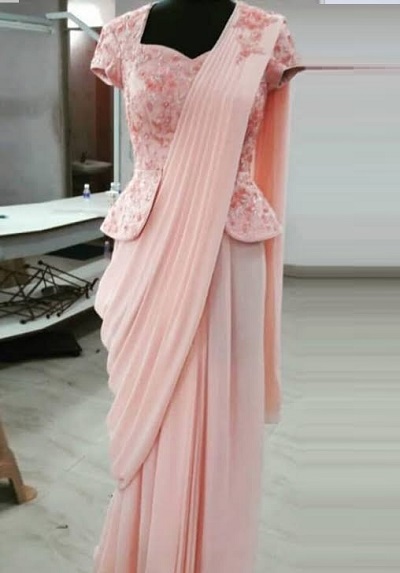 42. Structured peplum blouse pattern embroidery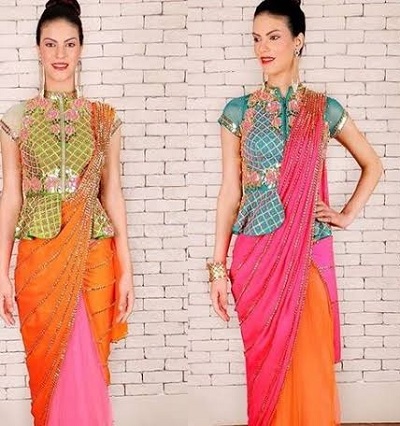 43. Stylish embroidered cotton blouse design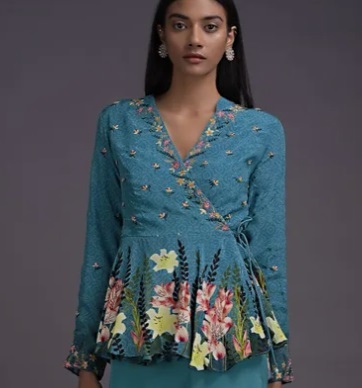 44. Dual color peplum blouse with chiffon fabric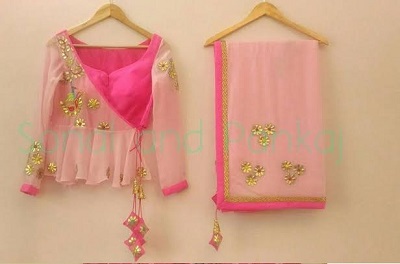 45. Party wear heavily embellished peplum saree blouse design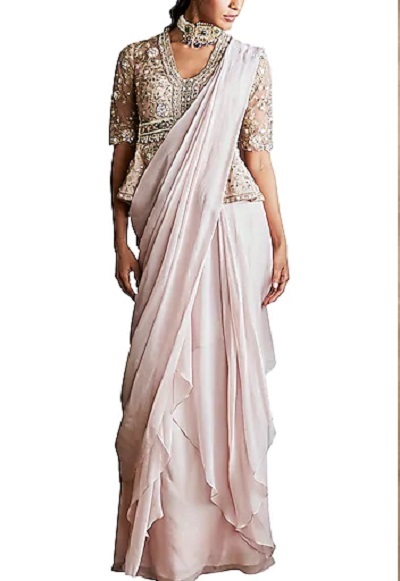 46. Wine colored v neck line heavy embroidered multi layered blouse design
47. Gorgeous peplum blouse in red color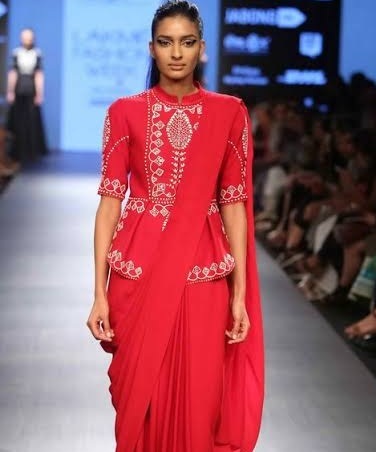 48. Cotton silk fabric full sleeves peplum blouse design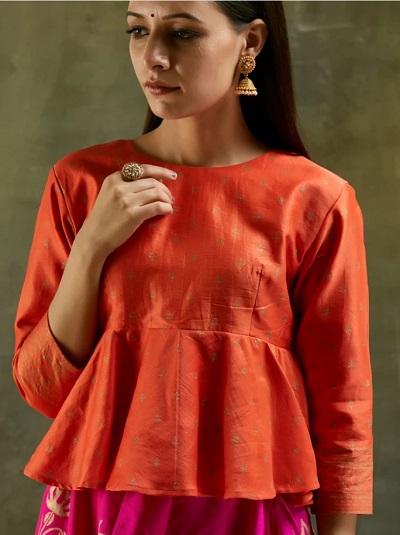 49. Sleeveless purple short peplum style silk lehenga blouse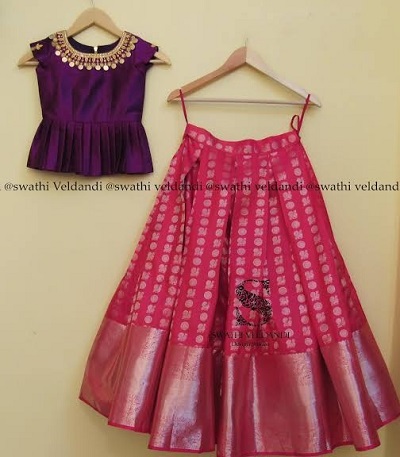 50. Cotton blouse with peplum style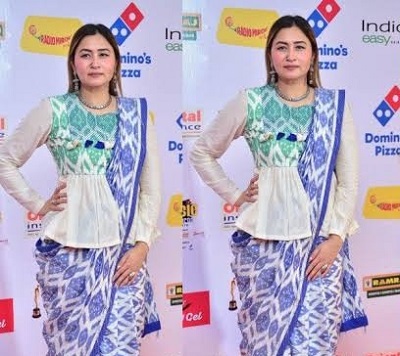 51. White georgette high low peplum blouse with waist belt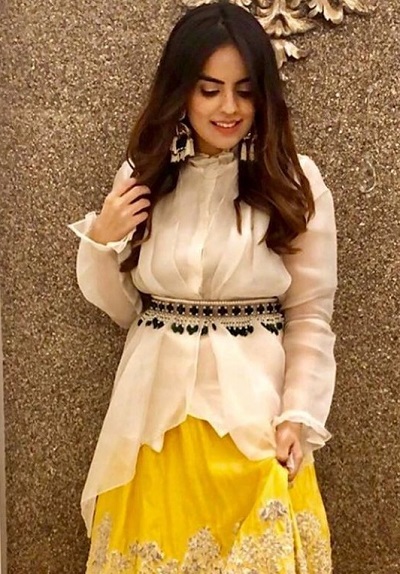 52. Heavy sequence work peplum blouse for lehenga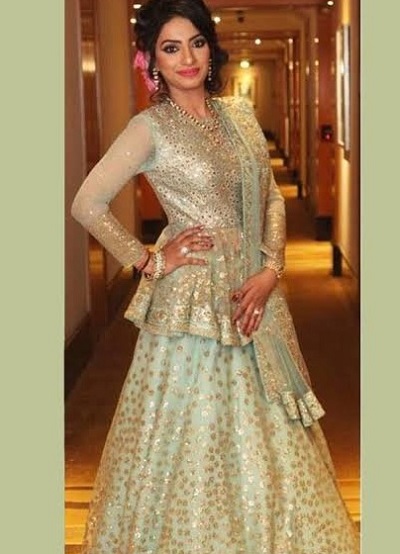 53. Yellow georgette heavily embroidered peplum blouse for lehenga and sarees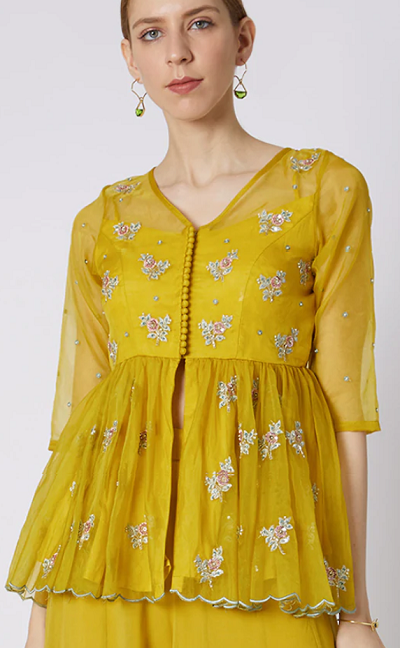 54. Fabric v-neckline peplum blouse design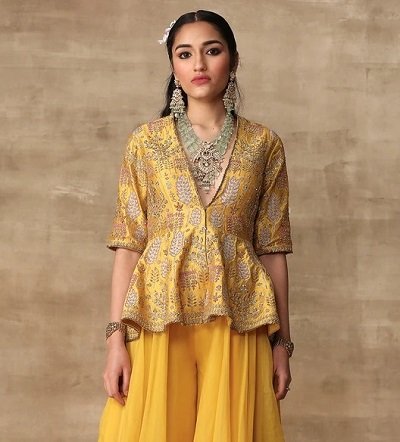 55. Embroidered georgette fabric blouse pattern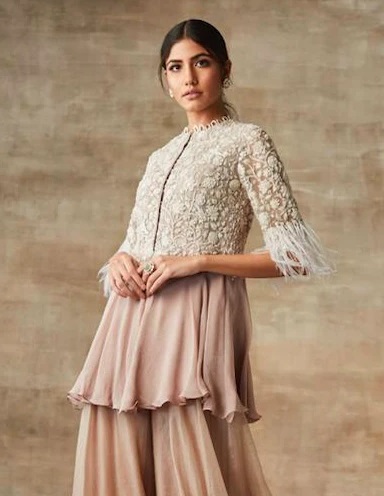 56. V neckline sleeveless short peplum blouse design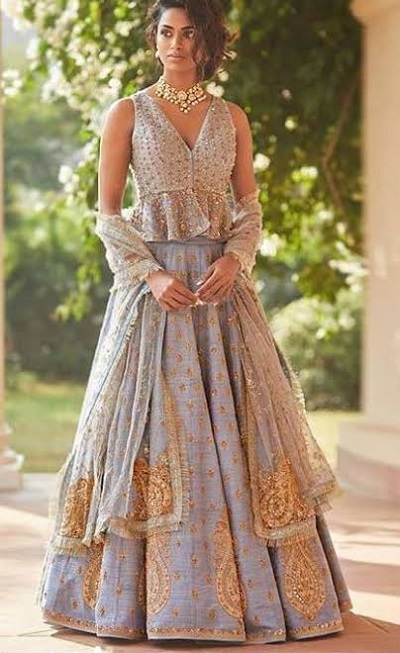 57. Georgette embroidered peplum style top blouse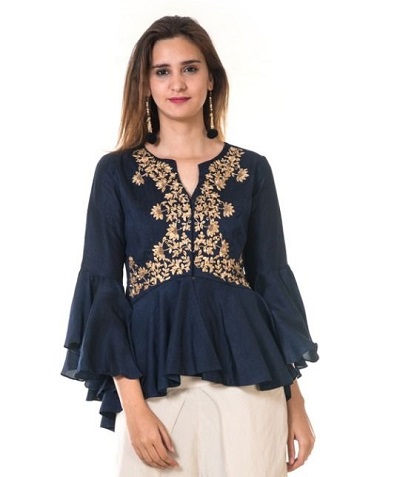 58. Designer golden long shimmery blouse pattern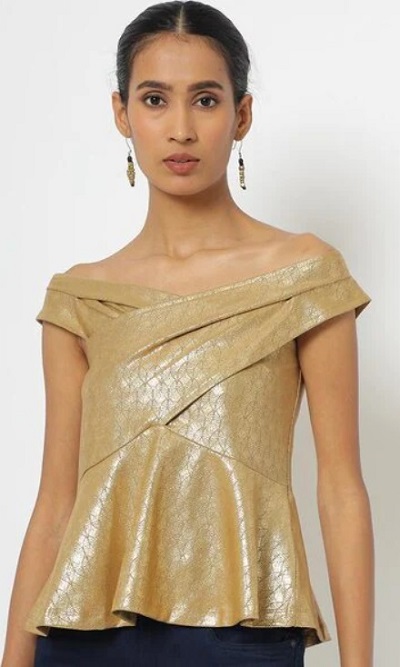 59. Peplum cotton silk blouse for cotton sarees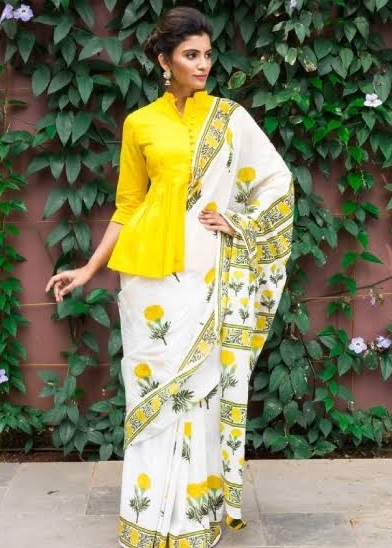 60. Stylish sleeveless structured blouse design with peplum style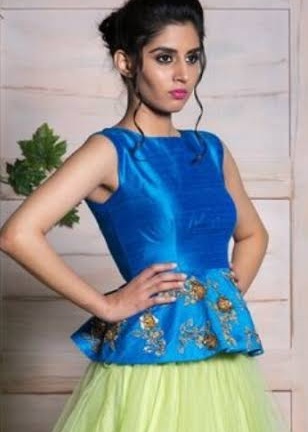 61. Chiffon double layered peplum blouse design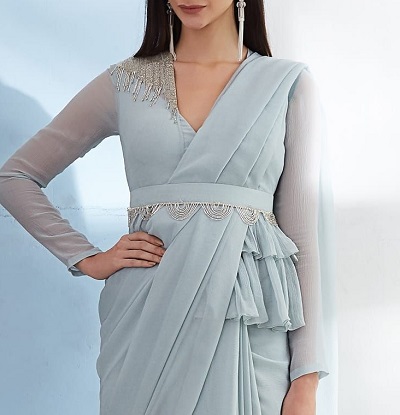 These are the latest designs of the blouse that has the same pattern in them. There so much that you can do and we are sure that this compilation will give you fair enough ideas on how to style peplum blouse for your next saree and lehenga.