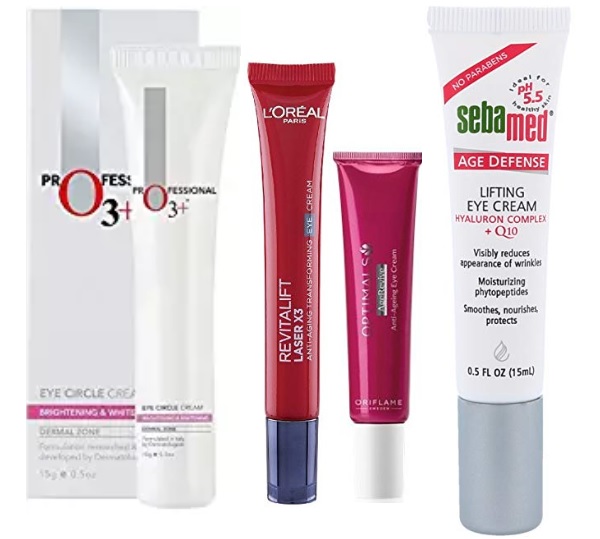 As our under eye area doesn't have lubricating glands, it becomes crucial that we apply anti-aging under eye creams.  Eye creams keeps your skin moisturized and nourished which make huge difference in the appearance of skin and in delaying the signs of aging. Use of under eye creams regularly help you get brighter under eye area and in keeping your eyes younger looking. Surely, they will also spare you from hearing "you look tired" like phrases. We've put together a list of the best rated eye creams with anti-aging benefits to help with the wrinkles and crow's feet.
List of Best Anti-Aging Under Eye Creams in India (2023)
1. WOW Eye Luscious Under Eye Roller   
                         
It's an under eye roller that is from this highly reputable brand which is Mineral oil and paraben-free. It comes in a roller style that is easy to apply. It minimizes the dark circles, fine lines and puffiness around your eyes. The product is covered with bioactive hydroxy cinnamicacid and extracts of lily flower, ginseng and caffeine. The product can be applied two times in a day, morning and evening.
2. StBotanica Pure Radiance Under Eye Cream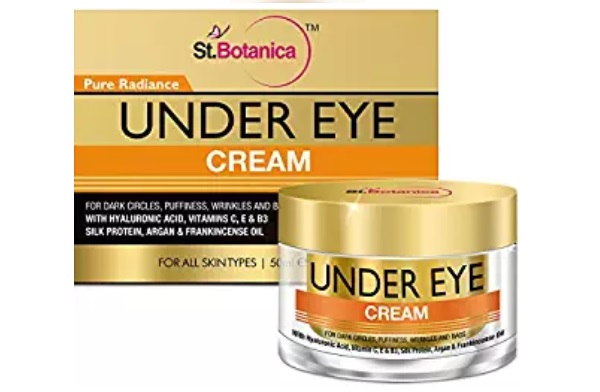 The under eye cream is a natural product that doesn't contain any synthetic ingredients. It cures dark circles and puffiness. Product is rich in Hyluronic acid, Vitamins like C, E and B3. It has silk proteins with Argan Oil that cures the fine lines and brightens the under eye area. Its non-oily formula gets applied nicely and is safe for oily skin as well. It can be applied twice in a day for Beautiful eyes. This is a bestseller natural and paraben-free under eye cream.
3. Biotique Bio Seaweed Revitalizing Anti-Fatigue Eye Gel

The under eye gel is from Biotique, which is an Ayurvedic herbal brand. It contains bio Seaweed and has a light gel texture. It helps to vanish the dark circles and soothes those tired puffy eyes. It's an anti-fatigue and anti-aging gel which is suitable for mature men and women as well. The affordable product can be bought from online shopping sites.
4. O3+ Eye Cream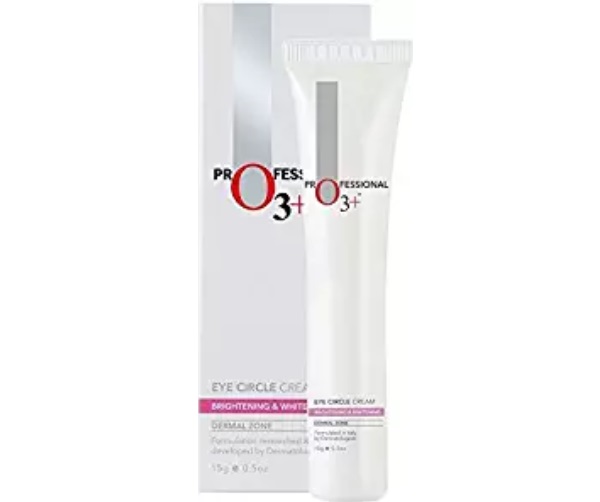 O3+ eye cream is not just for dark circles and puffiness, but it also gives you anti-aging benefits. It combats the darkness under your eyes and decreases the appearance of wrinkles and puffiness. It's suitable for all skin types and can be used two times in a day.
5. L'Oréal Paris Revitalift Laser X3 Eye Cream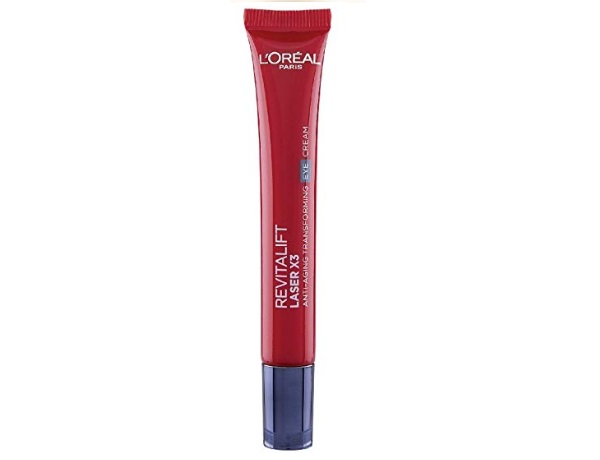 This laser anti-aging cream has a cooling applicator, that is specially formulated for your delicate under eye area. It hydrates and improves the appearance of lines, wrinkles and eye bags that makes you look older that you're. It contains Adenosine that boosts synthesis of collagen for younger looking skin. It also has caffeine that helps in the micro circulation of the skin and reduces the appearance of eye bags. It re-tightens the loose and sagging skin.
6. Mamaearth Under Eye Cream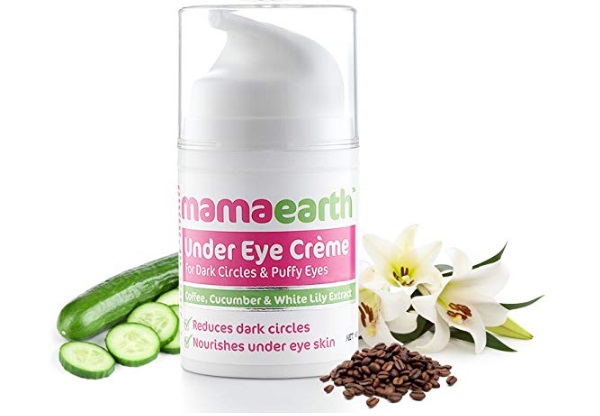 Mamaearth under eye cream is from a dermatologically tested brand that is paraben and fragrance-free. It's the most natural brand that is trusted by the customers worldwide. It contains hyaluronic acid and Vitamin C along with peptides that diminish the eye bags, dark circles, wrinkles and sagging of the skin. It's a general formula that is clinically tested to give you the best age fighting benefits.
7. Biotique Bio Almond Soothing and Nourishing Eye Cream

Biotique almond rich cream has a light formula that gives you richness of Almonds, sunflower oil and nutmeg that acts together to decrease lines and wrinkles. Almond protein helps to keep the sensitive and dry skin moisturized and get rid of the crow's feet and puffy eyes. It can be used twice in a day for better results.
8. Oriflame Optimals Age Revive Anti-Ageing Eye Cream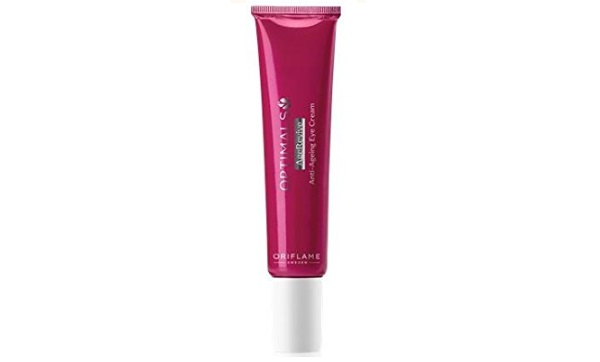 The age rewind anti-aging eye cream helps to give you younger looking eyes. It helps reduce the lines and wrinkles around the eye area and brightens the eyes. It cools your skin and helps to stimulate the microcirculation that helps in reducing the tiredness and darkness. It's recommended for 35 + of age. It's a dermatologically tested and suitable product for all skin types.
9. Lotus Professional Phyto Rx Eye Contour Rejuvenating Cream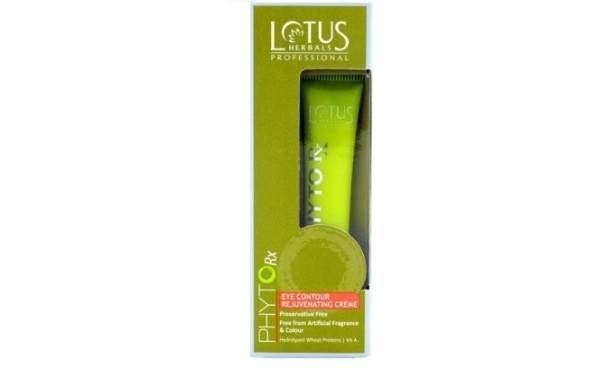 The high performing revitalizing Eye treatment helps to remarkably improve the appearance of lines and wrinkles under your eyes. It reduces the dark circles and gives you even toned skin. It gives intense hydration while regenerating the cell structure. While the product is very easy to apply, with its light texture, it increases the smoothness and elasticity of the sensitive under eye area.
10. Sebamed Anti-Ageing Q10 Lifting Eye Cream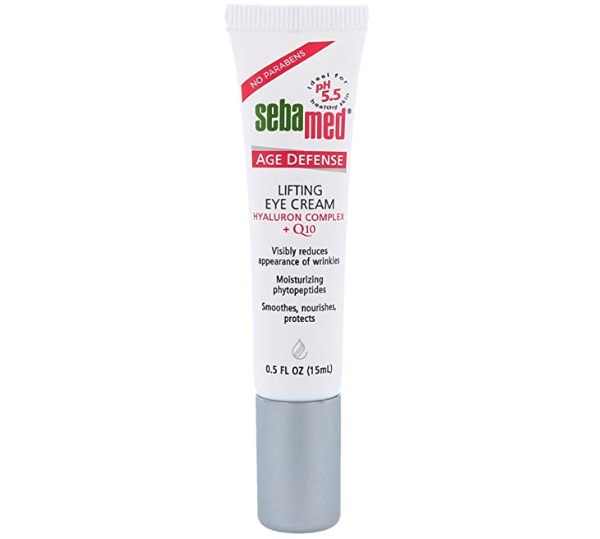 Sebamed Anti-Aging Q10 Lifting Eye Cream is safe for sensitive skin and mature mean and women over 40+ years of age also. It gives you reduction of wrinkles within the 4 weeks.
Given this guide of the best eye creams to remove the wrinkles and potentially prevent them will surely help you a lot. Apply eye creams twice in a day, especially before going to bed.