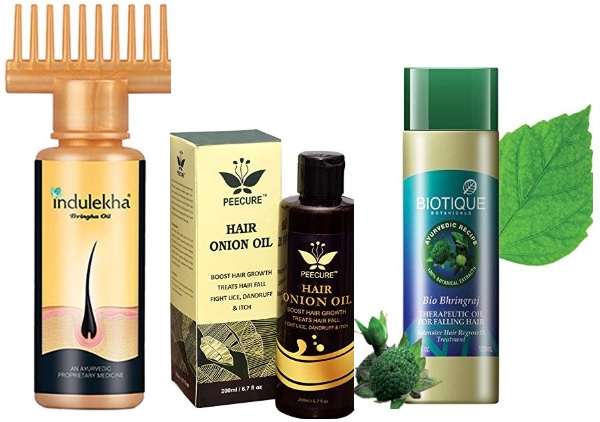 Hair oils can cure a lot of hair problems. These days, due to stressful life and pollution especially in the big cities, we face a lot of problems like premature hair greying, thinning of hair and what not. These issues aren't just for women but for men and even kids.  Ayurvedic products helps to combat a lot of such concerns. At Allure Beauty World, in this article, we have compiled the best herbal hair oils in India. Hair oil seeps deep in your scalp and gets rid of a lot of hair related problems. Most importantly, the Ayurvedic ingredients in these oils, help to target the issues that you are struggling with.  For hair fall and hair growth, using organic hair care products regularly can help you get results quick.
List of top best ayurvedic hair oil in India (2022)
1. Parachute Advansed Ayurvedic Hot Oil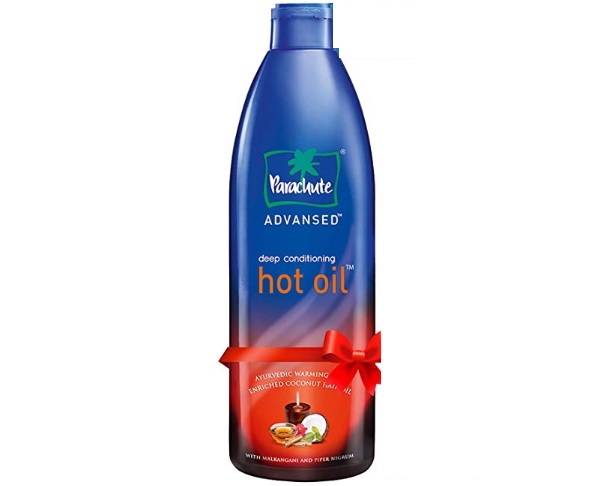 The Ayurvedic hot Oil from Parachute is a very popular. It is enriched with malakangani and black pepper,  that deeply condition the hair and leave them soft and manageable. This is a hot oil that is designed to be used during winters, when the hair gets dry and damaged. It penetrates deeper into your hair strands and reduces the damage.  It's a warm blend of coconut oil and other herbs
2. Indulekha Bhringa Hair Oil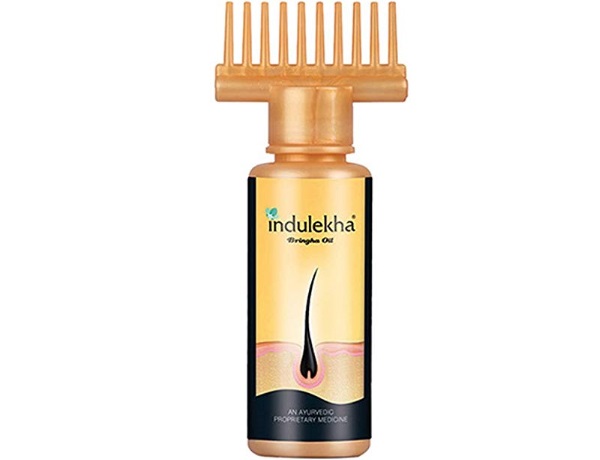 This is one of the best selling hair oil brands at the moment. Rich in the extracts of bringha plant, this hair oil makes hair thicker and long. There are other benefits of this oil like reducing dandruff, controlling the damage and to get healthy beautiful hair. There is an applicator with combo like needles that eases the oil application. It can be applied three times in a week for healthy hair. In case of Alopecia or Extreme hair loss as well this oil is highly beneficial.
3. Biotique Bio Bhringraj Fresh Growth Therapeutic Oil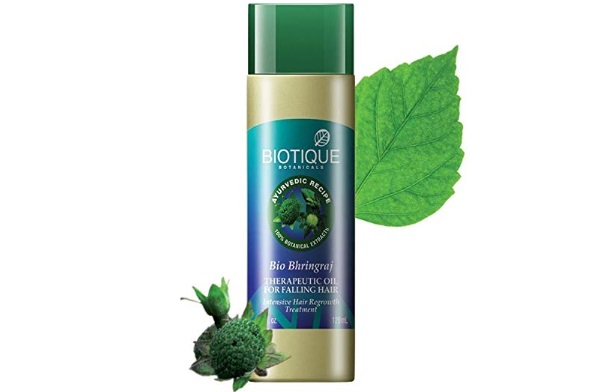 The therapeutic hair oil is rich in bhringraj and is very affordable. Combining the goodness of bhringraj herb, it encourages growth of the hair follicles. Regular application of this product also helps minimizes the split ends and dryness. While you cannot stop the white hair growth completely, you can definitely prevent them with regular application of this oil.
4. Peecure Onion Oil for Hair Growth Treatment
 
Onion is considered as one of the best natural ingredients to combat excessive hairfall. Since it is rich in sulphur it makes the growth of new hair follicles possible. Peecure hair oil is rich in onions, therefore, it is a good hair treatment for damaged hair and Hair fall. It is also rich in argan oil, bhringraj and shea butter.
5. Kesh King Ayurvedic Medicinal Oil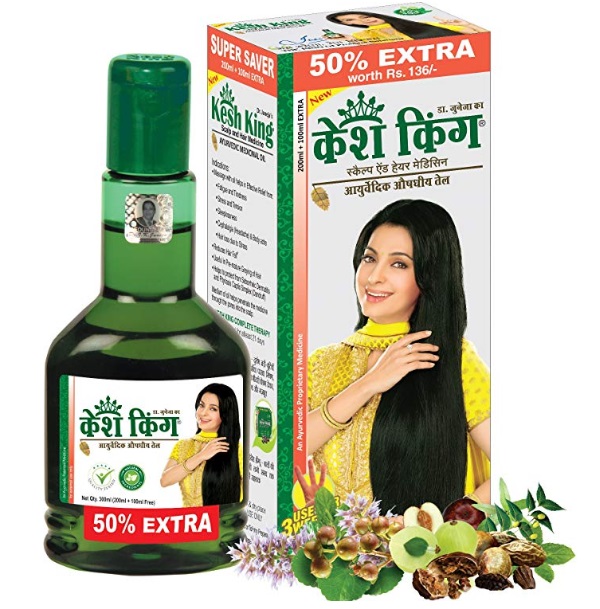 It's a rich blend of organic herbs that fights most of the hair problems. There are no side-effects of this hair product. For most hair related problems, you can apply it once or twice in a week depending on the situation there.  This oil is non greasy and is safe for all the hair types.
6. Khadi Global 18 In 1 Renewal BioActive Hair Oil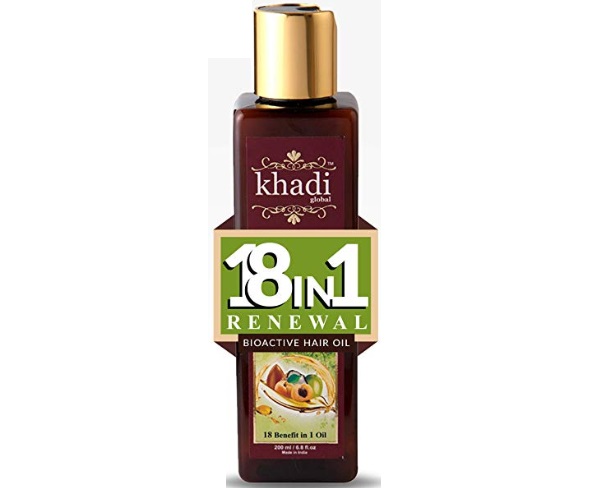 This Khadi oil is one of the best remedies for hair fall, hair growth and to fight dandruff. It is a powerful 18 natural Herbs and extra. With so many beneficial ingredients +the oil helps to cure male pattern hair loss, thin, dry Itchy scalp. It contains most of the cold pressed essential and carrier oils in it like  Pure Marula Oil,  Olive Oil, Jojoba Oil, Sweet Almond Oil, Organic Moroccan Argan Oil, Avocado Oil, Cold Pressed Grapeseed Oil, Moringa Oil, Apricot Kernal Oil,  Castor Oil, Blackseed Oil, Neem Oil, Rosehip Oil, Peppermint Oil, Lavender E. Oil, Flaxseed Oil etc 
7. Kama Ayurveda Bringadi Intensive Hair Treatment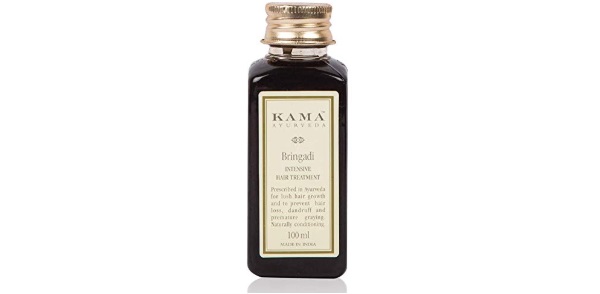 With the presence of bhringraj, it is an intensive hair treatment to prevent premature graying. It also has Indigo, gooseberry that promotes hair growth. It is a paraben and SLS free hair oil which is safe for all types of hair.
8. Navratna Ayurvedic Oil
 
Ayurvedic Hair Oil is blended with scalp cooling ingredients. It relaxes and relieves stress and tension. With the goodness of sesame oil, Rosemary and thyme, it helps to relieve headache, stress tension and anxiety. it is suitable for everyday head massage The oil also makes the hair beautiful.
9. Rey Naturals Onion Hair Oil Nourishing Hair Fall Treatment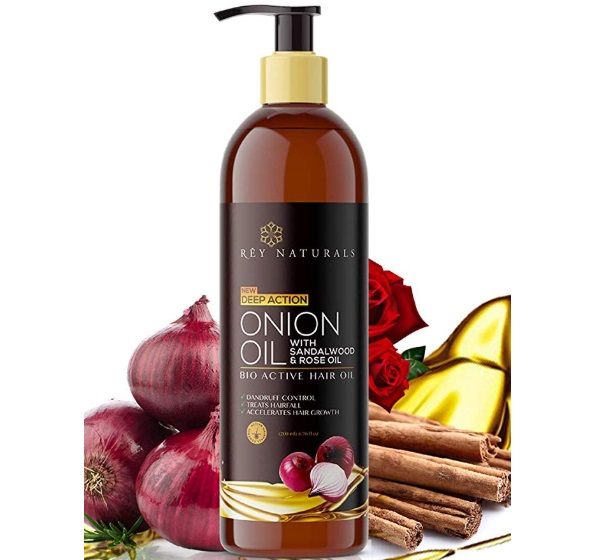 The Ayurvedic onion roots hair oil also contains Sandalwood and Rose oil. It is primarily made to reduce hair loss and to cure scalp infection. It makes hair smooth and shiny. In addition to the red onion extracts, it contains coconut oil wild, Amla, Hibiscus, neem, argan oil, castor oil etc.  Use of this oil regularly helps to get new hair back.
10. Sesa Ayurvedic Hair Oil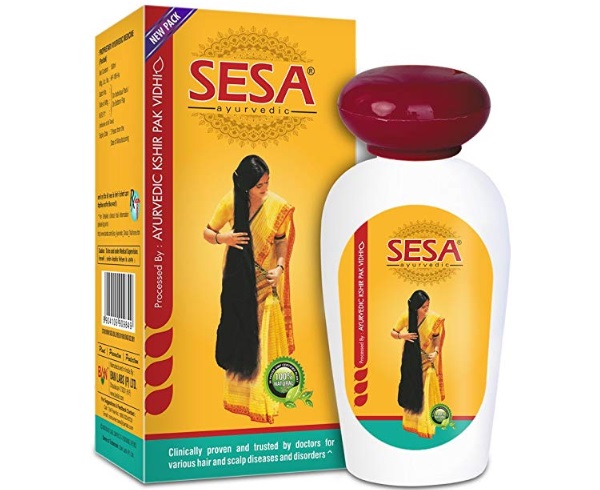 Sesa Herbal Hair Oil is chemical free and clinically proven hair oil that helps to get rid of dandruff and to make hair grow quickly. It is a rare combination of 18 Herbs and 5 Essential oil these are processed in the milk which helps to keep the oil effective.
So this was the list of the best Ayurvedic hair oil brands in India  which men and women can try according to their requirement.
How to apply hair oil
First of all, comb all your hair thoroughly and section the hair.

Taking some oil on the palm, dab on the scalp.

Massage oil on the scalp using the fingertips.

Apply the oil to the other hair section for 2 to 3 minutes

Do this to the entire scalp until the entire scalp is covered

Then using fingers massage the entire head for 5 to 10 minutes again.

This is how you apply hair oil to treat problems effectively.