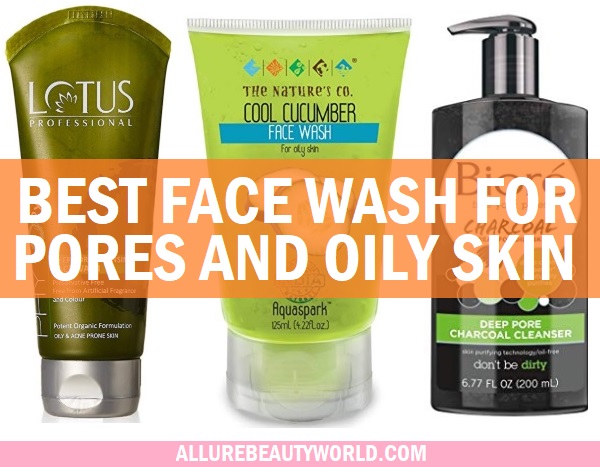 Large pores on your skin are often associated with oily skin. How do you treat open pores or how to cure them? This can be your query but it is possible that you can shrink them in size by incorporating an effective daily skin care routine. Using cleansers with the effective ingredients can certainly treat the large pores efficiently. In this article at AllureBeautyWorld.com, I'm going to talk about best face washes for large pores and oily skin in India. If you are thinking, how to reduce pores on face, then using these cleansers along with some other treatments would certainly help. Open pores are more prominent on your nose, cheeks and forehead. In short, these are visible anywhere, where you have excessive oiliness or overactive sebaceous glands. These enlarged pores look like small holes making your skin blemished.
Best Face Washes for Oily Skin and Large Open Pores in India: (2022)
Here is the list of the face washes for treating large pores and excessive oily skin for men and women.
1. Plum Green Tea Pore Cleansing Face Wash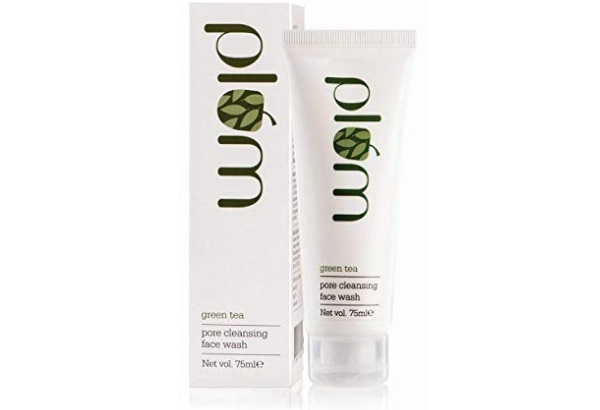 The pore clearing face wash is one of the best face wash for oily skin and pores. Green tea being the major ingredient in this product, help to shrink the pore size and to clear them effectively. It's made for combination and oily skin. It contains glycolic acid that is also considered wonderful in curing not just enlarged pores but dark spots and blackheads. You can apply some amount of this face wash on your skin and wash off with clear water. It effectively remove the excess oils and clear up your clogged pores. Also see the best glycolic acid facial cleansers.
2. Neutrogena Deep Clean Facial Cleanser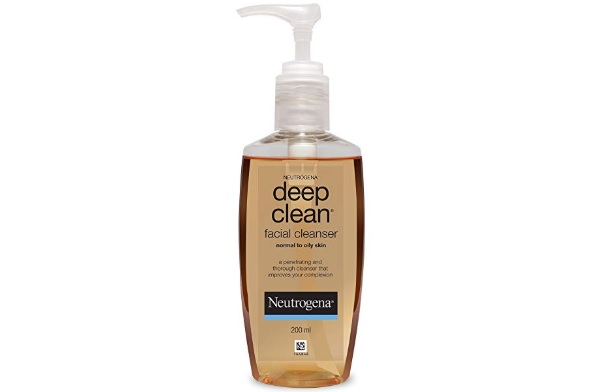 With salicylic acid as ingredient, this is the best face wash for normal to oily skin to cleanse pores. It penetrates in your skin layer and improves the complexion by making it clear. The gel face wash combats the acne, dissolves dirt and oils to unclog pores. It is a dermatologically tested cleanser that has Alpha Hydroxy Acid to fight dead skin and pores. The product has a non-comedogenic formula that does not block your pores rather, it's an oil-free face wash which is a good choice to be used for everyday use in summer.
3. Lotus Professional Phyto Rx Deep Pore Cleansing Face Wash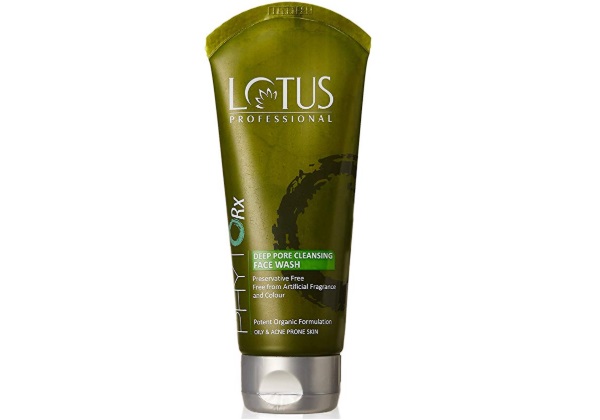 Lotus Professional Phyto Rx Deep Pore Cleansing Face Wash is a paraben and chemical free product. Ideal for skin types, it's made using turmeric, Basil and thyme. It gets you glowing skin within seconds while fighting the pores, bacteria and other drugs that can clog the facial skin pores. Apply it regularly and at least twice a day. One more thing, you should also try to scrub the skin regularly, this actually helps to keep the skin smooth and soft.
4. The Nature's Co. Cool Cucumber Face Wash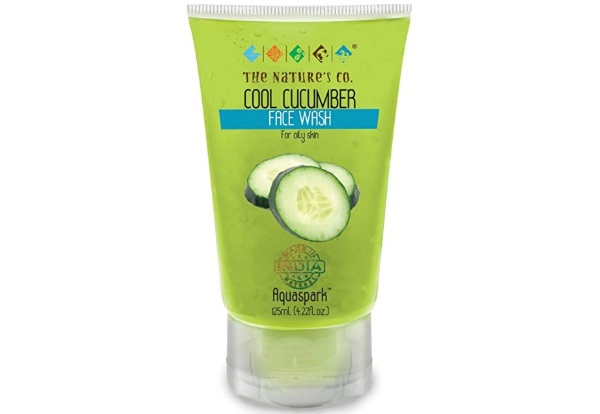 It's a cleanser exclusively for oily skin, it has cucumber face wash containing willowtree extracts, aloe vera, vegetable glycerin and basil. Must knowing fact, it's paraben and chemical free product that is safe for oily and acne prone skin. It makes skin soft and supple by tightening the open pores. The product on regular application prevent the formation of blackheads and whiteheads.It contains glycolic acid, beta hydroxy acid and astringent like properties.The product is best to close open pores on your face.
5. SOULTREE Nutgrass Face Wash with Neem and Chamomile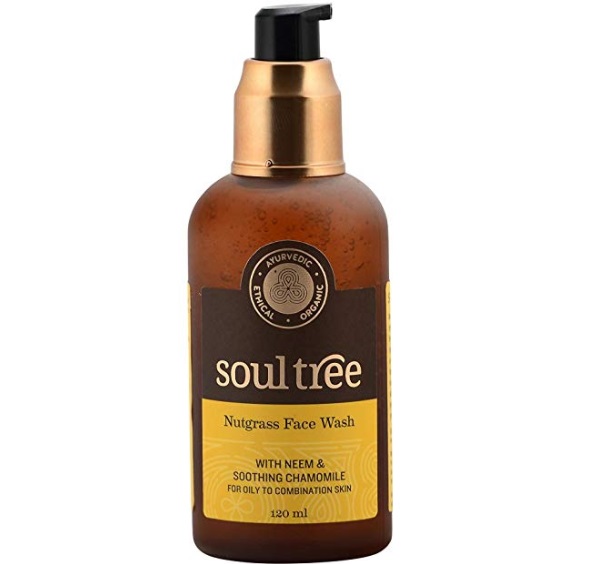 Soultree Nutgrass Face Wash with Neem and Chamomile is perfect face wash for oily to combination skin. If you like natural cleansers, this is free of all that stuff. Free of SLS, it's a purely herbal face wash. Containing turmeric and neem, it deeply cleanses your skin and uproots the blackheads. Chamomile is quite an interesting element that soothes your burnt, inflamed and even the irritated skin. It is safe for sensitive oily skin.
6. Garnier Acno Fight Face Wash for Men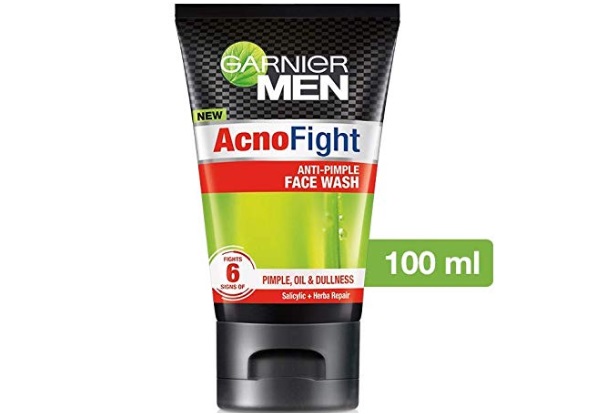 The pimple and oil-control face wash is the best option for men, especially, those who're fighting pores and oiliness. It contains salicylic acid, which eventually helps to fight acne causing bacteria. Thus, your skin stays clear. It controls oils to certain extent but not for too long but still is effective. The salicylic acid facial cleanser can be used every day to refresh your skin. The best men's face washes in India for acne and large pores.
7. Biore Deep Pore Charcoal Cleanser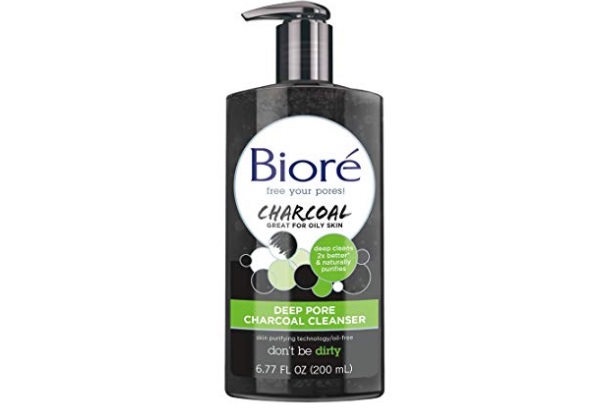 The deep pore cleansing charcoal face wash is great for oily skin. It cleans effectively and naturally purifies those clogged pore. When the pores are free of dirt, dust and toxic impurities, the skin naturally becomes a glowing. This process also keeps the pimples, blackheads and acne away. Activated charcoal is a well-known ingredient that clarifies and detoxifies the skin, within just a single application. If you're using this, and have T-zone, concentrate more on that it can apply light moisturizer after using this. The only thing is that it is quite expensive for a face wash.
8. Aroma Magic Grapefruit Face Wash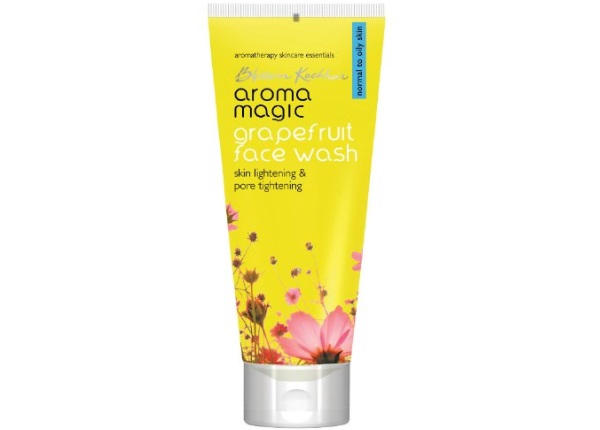 The grape fruit extracts present in this facial cleanser, lightens the skin and tightens the skin pores. Grapefruit is rich in vitamin C which also works to shrink the increased pore size.  The face wash is soap, alcohol and paraben free therefore, people who like natural products should really like this option. It is effective in removing the dust, makeup and suitable for all skin types. The grapefruit face wash also contains aloe vera and lemon. It's the best face wash for oily skin and large pores.
9. UrbanGabru Charcoal Face Wash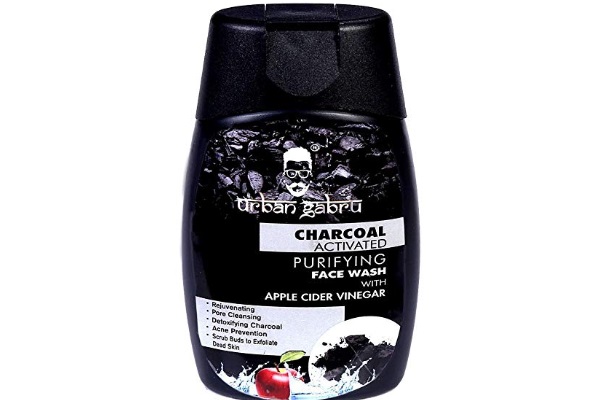 Presence of activated charcoal and apple cider vinegar, this helps clear the clogged pores and reduces the acne. It detoxifies your skin and lessons the oil production. The face wash perfectly cleanses the skin by pulling away the dullness and dead skin cells. It fights the damage because of sun spots, dark spots and discoloration on your skin. The effectiveness of this charcoal face wash works as a daily skin defense. It's light grey in color and gives foaming lathers to wash the skin greatly. It is one of the best face washes for men with pores and acne prone oily skin. After using this, if you feel your skin is getting dry, you may use an oil free light moisturizer.
Hope these best face wash for open pores and oily acne prone skin in India helped you out. Taking care of your pores, is the first step that you can do to fight acne. Since, when your skin pores are clear, chances are high that lesser skin problems will haunt you.
Now, let me also give you some additional information on how to get rid of large pores, if you are someone who is considered about the appearance of pores, then there are some home remedies that can help you out. It's not possible to get rid of large pores permanently but yes you can reduce size by shrinking them and clearing them up.
Why do pores become 

Enlarged
Due to excessive sebum production, your sebaceous gland produces lot more oil, then your skin requires to stay healthy and moisturized. This is why, the pores gets enlarged. Other than that, when your skin becomes low on moisture, then the pore size increases.
Other than that, it is also seen when the pore at the end of hair follicle becomes clogged, it gets enlarged in size. Pores can collect dust, dirt, makeup and oils which can make them clogged. This is why, pimple can happen or develop on your skin. Therefore, you can follow few simple steps to keep your skin pore and pimple free.
First step, is to get rid of the dead skin cells. Second step is to keep your pores clean and unclogged.
Let's check how to minimize large pores
There are effective tips that you can use to reduce the appearance of pores on your skin
Choose water based products
If you have oily skin, then using products which are water based, is the best thing that you can do for your skin. Most of the products can contain oils as they will lead to your pores getting large.
Cleansing
Washing your skin twice in a day, is best to do when you have large pores. Cleansing the skin both morning and evening, will make sure that the skin and pores remain clear. This way you can reduce their appearance and size. Choosing cleanser that contains pore minimizing or reducing elements would work in your favor.
Exfoliating
When you have enlarged pores, the best thing you can do is to exfoliate the skin regularly.
Exfoliation gets rid of the dirt, dead skin cells and excess oils effectively. These 3 factors can then makes pimples and blemishes. Therefore, you must make it a habit to exfoliate the skin
Moisturize
If your skin is oily, then you may think you need not to apply anymore moisturizers on your face. However, it's not completely true. Even you oily skin calls for moisturizing. Use oil free moisturizer to keep your oily skin hydrated. This way the excessive sebum production can be controlled and the pore size would be reduced drastically.
Apply Clay Mask 
Application of clay masks or even mud packs work wonders for oily skin with large pores. Application of clay mask once or twice in a week helps to remove oils and keeping the force clean. This simple step can make your pores shrink in size and reduces their appearance. It also minimizes the acne formation on the face.