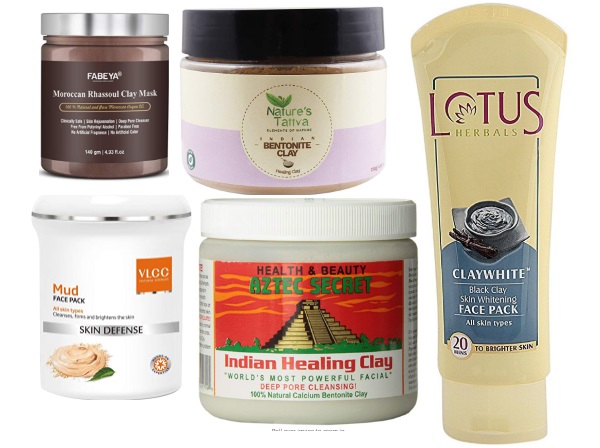 Clay has an excellent ability to dislodge bacteria, sebum, impurities, toxin like heavy metals from your skin. Otherwise, all these can lead to blemished and problematic skin. This is why, big brands are constantly churning out products containing clay like Kaolin, bentonite, French, black clay etc. At Allure Beauty World, we have compiled this list where you can find the best clay packs suitable for oily skin and for open pores. Not just that even activated charcoal does the same things for your skin. And brands are coming up with charcoal and clay combination too.
Benefits of clay for oily skin
Some oil on the skin is healthy but when this comes in more than the required amount, it can lead to skin problems Clay mask helps to absorb the excess sebum and oils along with the impurities like pollutants.

Dead skin cells can make skin look rough and patch these mark also remove the dead skin cells beautifully.

Such clay products are also rich in minerals that increase the skin clarity by working on the dark spots and acne scars. The minerals Helps to shoot the inflamed, rash and red skin.

Clay has this wonderful property to post the skin natural elasticity and hence reduces the skin Signs of ageing.

Clay absorbs the toxins chromatic and impurities incredibly from the skin surface. These are excellent for Acne prone skin and acne treatment.
How often to use
Too frequent application of clay mask is not required or recommended. Once or twice a day in a week is sufficient to keep the oily and acne prone skin healthy looking. It maintains a beautiful glowing complexion when applied in the required frequency.
Best Clay Masks for Oily skin and Large Pores in India
1. Aztec Secret Indian Healing Clay Deep Pore Cleansing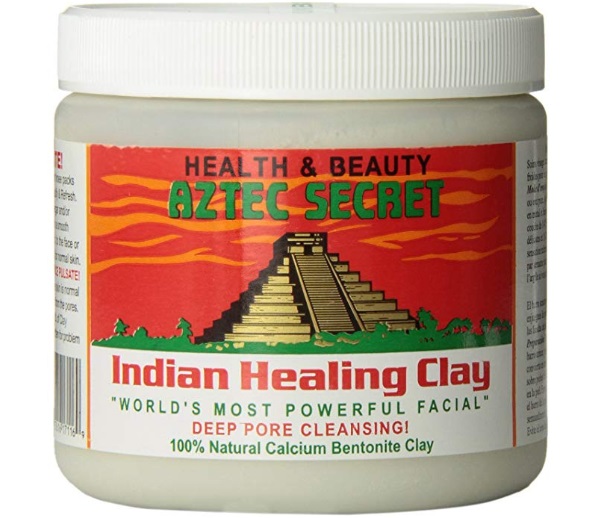 The Indian healing clay helps to clear out bacteria from the skin. It is 100% natural calcium bentonite clay and is one of the best. It is suitable for oily skin, acne prone skin and compare.
Price: 850 rupees for 450 grams
2. Plum Green Tea Clear Face Mask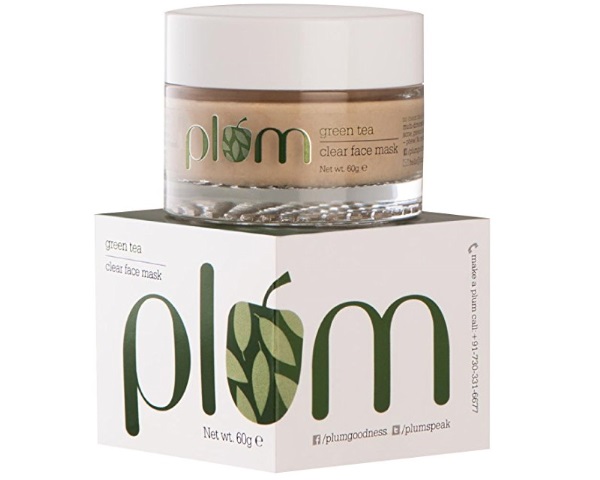 It increases the glow and clarity of the skin. It comes with natural clay and green tea extract that gives you double benefits. It is rich in antioxidants and with acne control features. The glycolic acid in this that helps to promote cell renewal. It is suitable for acne prone skin, combination and oily skin. It is free of parabens and excellent.
Price : 90 Rupees for 60 grams
3. L'Oreal Paris Pure Clay Mask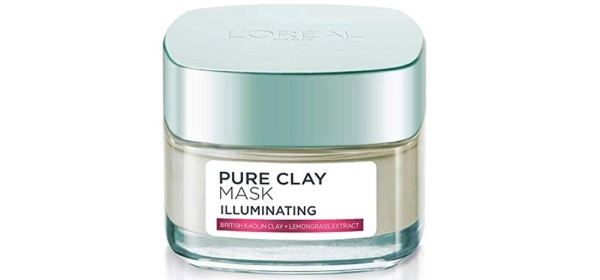 The clay pack consists of two very important products that is charcoal and Clay powder. It has magnetic properties that draw out toxins, impurities and toxins.  It is creamy and non-drying charcoal face mask that can be used once in a day. It is suitable for Acne prone and oily skin to achieve the radiant complexion. It is your acne and dark spots.
Price : 550 rupees for 50 grams
4. Greenberry Organics Brazilian Rainforest Green Clay Mask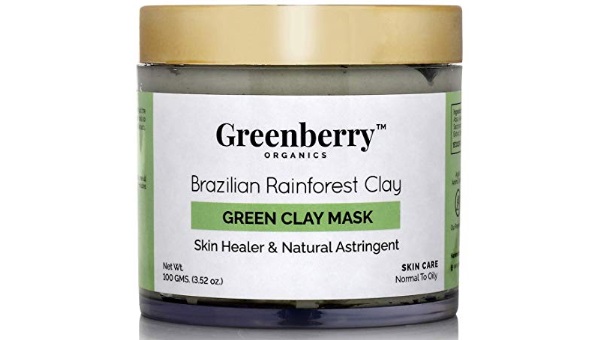 This detoxifying clay mask Includes intoxicating cream clay. It is one of the best natural exfoliator that makes your skin soft and get rid of the earth, bacteria and oil. Its fruits and count the irritated and. As it is rich in essential minerals it reduces the large pores. It is a paraben and Sulfate free clay mask.
Price: 229 for 400 grams
5. Mesmara Bentonite Clay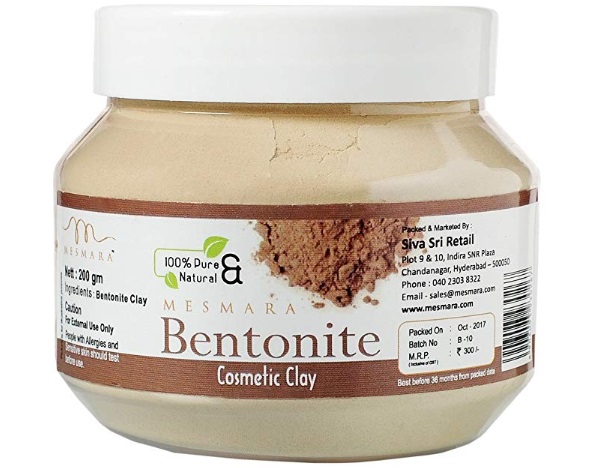 The Bentonite clay powder from Mesmara comes in a plastic bag. It is a loose powder that can be mixed with water to form a paste. Once in a week application of this clay pack helps to achieve pimple-free skin. The affordable clay product helps to bring out the natural glow of the skin.
Price: 250 rupees for 210g
6. Nature's Secret White Light Kaolin Clay Powder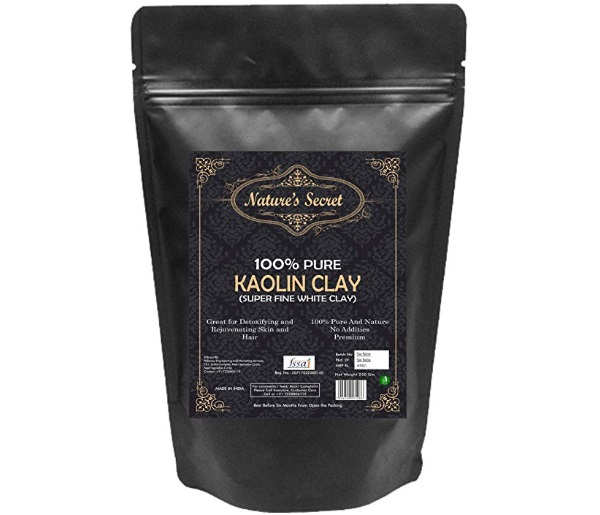 This product is 100% kaolin clay powder. It is suitable for all skin types and. Mix 2 teaspoonful of this powder with some warm water. Apply evenly on the face. Leave it for 15 to 20 minutes. Wash after that. It can be used once in a week to get blemish free skin. For sensitive skin, mix this with some honey and rose water.
Price: 350 rupees for 250 grams
7. Mamaearth Charcoal, Coffee and Clay Face Mask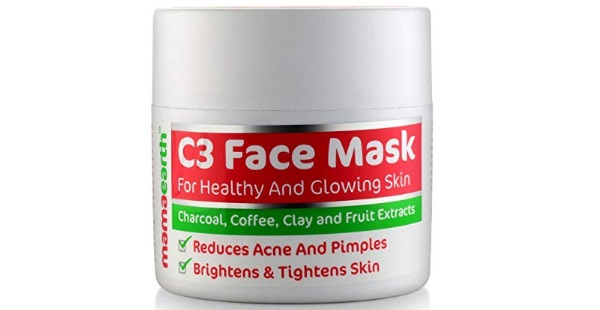 to get rid of the acne and pimples faster from your face this charcoal Clayback is excellent. It also contains coffee that mildly exfoliate your skin. It reduces the dark spots with its fruit extract and antioxidants. The back helps unclogged Force and even toned skin. Application of this apck helps in lightening of the blemishes and Cars. It is a dermatologically tested product that is hypoallergenic and fragrance free.
Price: 599 rupees for 100 ml
8. Oriental Botanics Activated Charcoal 3 IN 1 Clay Mask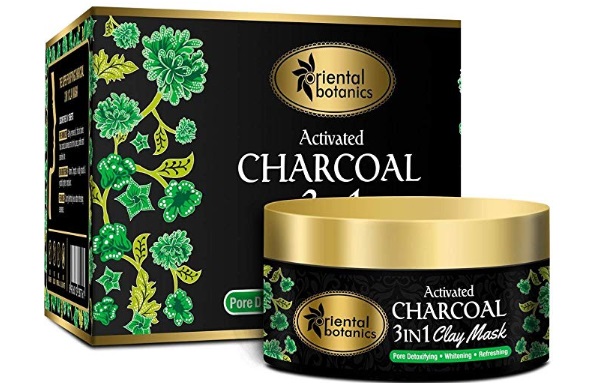 When pimples are your major concern the clay mask would be the best. This charcoal clay mask has deep cleansing properties. It whitens your skin within active formula and refreshes that. It is one of the most effective combination of charcoal and clay that nourishes, hydrates and uproots the blackheads. The super purifying charcoal 3 in 1 clay mask is formulated with activated charcoal, kaolin clay, bentonite clay combined with matrixyl 3000, hyaluronic acid, vitamins C, E, B3, B5 for that perfect glowing and refreshed feeling.
Price: 699 rupees for 100 grams
9. Greenberry Organics Brazilian Rainforest Purple Clay Mask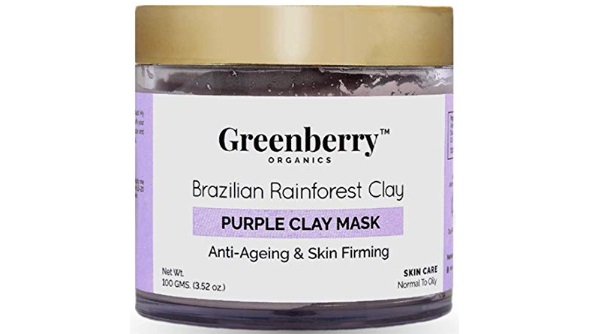 The purple clay mask is an excellent Brazilian rainforest product which is specially formulated to fight ageing and skin sagging. Yes, this is an anti aging and skin tightening face pack. Enriched with the goodness of Kaolin, Lavender Oil, Vitamin E, Citric Acid, the pack is bound to give you a wrinkle-free skin. It is a paraben and sulfate free pack suitable for people over 25years of age.
Price: 399 rupees for 100 grams
10. FABEYA Moroccan Rhassoul Clay Mask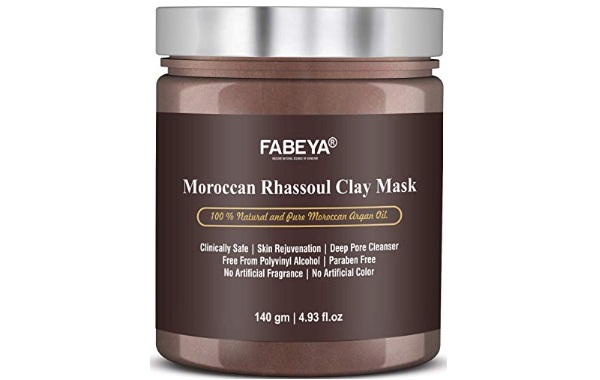 FABEYA Moroccan Rhassoul Clay Mask detoxifies the skin. In aids in preventing pimples, blackheads and whiteheads. It moisturizes the skin and purifies the skin layers. It also clears the clogged pores by sucking out the dirt and dust.
Price 225 rupees for 140 grams
11. Nature's Tattva Pure and Natural Bentonite Clay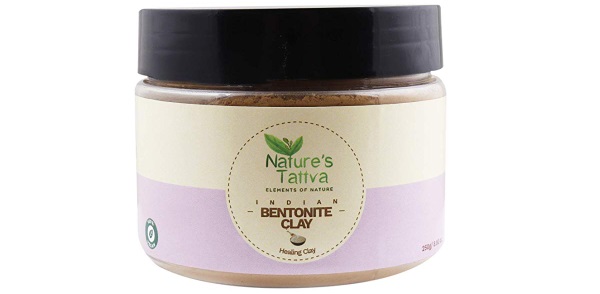 The bentonite clay powder can be mixed with some warm water to make a smooth paste. Application of this once in a week helps to clear acne and their scars. Apply the pack on your face and wash after 15 minutes. It is said to be used on all skin types
Price: 250 rupees for 250 grams
12. Lotus Herbals Claywhite Black Clay Skin Whitening Face Pack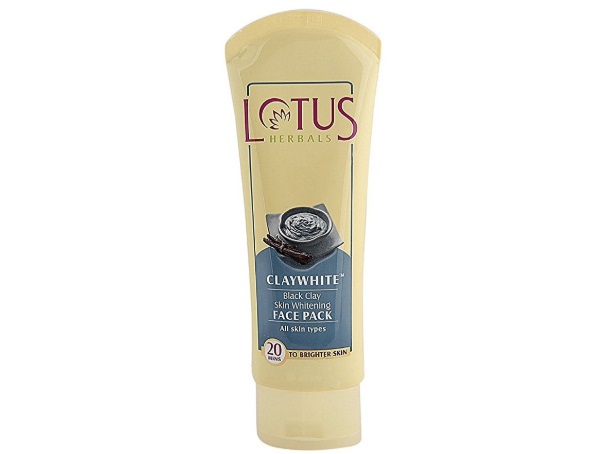 With this you get skin whitening benefits and oil control. The product protects skin from bacterial infections, dead skin cells and blackheads. It provides refreshing skin during summer season and unblock blocked pores.
Price: 345 rupees for 120 grams
13. Freeman Feeling Beautiful Avocado & Oatmeal Clay Mask
This brand makes so wonderful face masks and face packs. This mask is rich in avocado and oatmeal. It is suitable for Normal to combination skin. It provides deep moisture and purifies the large pores. It is one of the best face packs with clay and fruits. Apply it on the face evenly and dreams of after 15 minutes. It can be used once or twice in a week.
Price: 799 rupees for 175 ml
14. VLCC Mud Face Pack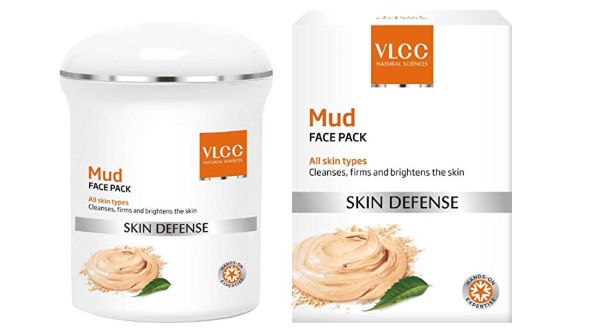 VLCC mud face pack brightens the skin and firms it. It cleanses the deep seated impurities and blackheads. It increases blood circulation and clarifies the skin surface for smooth and glowing skin.  It is a readymade mask that can be applied evenly on the entire face and your neck. Rinse it using clear water after 10 to 15 minutes.
Price: 250 rupees for 70 grams
15. Azafran Organics Deep Pore Cleansing Clay Masque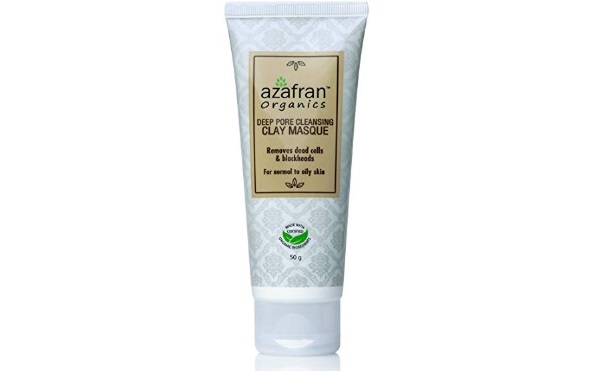 This herbal deep pore cleansing clay mask removes dead skin cells and blocks it. It is the best clay mask that is formulated for normal to oily skin. It contains natural clay and organic rose geranium water. It shrinks your large pores and hence regulates the oil production. The Mask removes the whiteheads and blackheads to improve the texture of the skin.
Price: 399 rupees 450g
These are the Best of the best clay mask and packs available in India. Hopefully the list helps you to get the best clay product for your oily, acne prone skin. Please be aware that you should use these pack one to two times in a week, depending on the skin condition and not more than that as it can disturb the pH balance by drying the skin, if you use the product frequently.