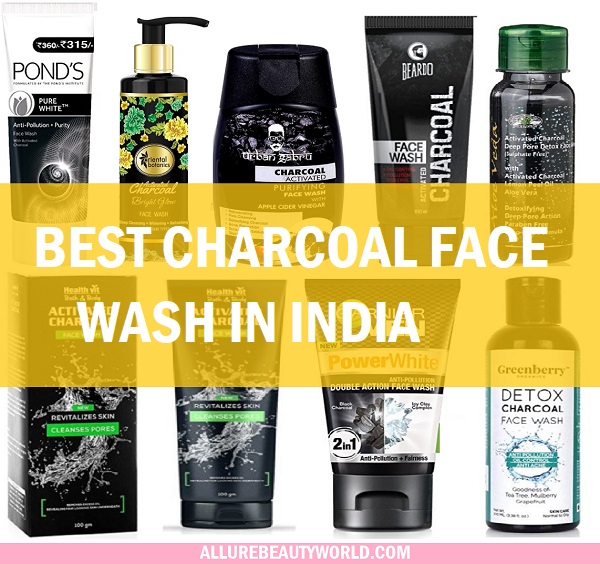 Best charcoal face wash in India is the topic of today's post at Allure Beauty World. Activated charcoal is one of the best products to get rid of the dead skin, bacteria and blackheads from your oily and acne prone skin. Yes, the product is amazing to keep the sebum loaded skin breakouts- free and blemish-free. In this article, we are going to talk about the best charcoal face washes available in India. Charcoal face cleansers contain activated charcoal that helps to uproot blackheads and like a magnet will draw the dirt, sebum and pollutants. It aids in keeping your skin surface clearer by unclogging the pores. Apart from that, these black face washes also kill the bacteria causing acne and also get rid of the dead skin tissue. 
List of the Best Charcoal Face Wash in India (2022)
Here are the choices of the best activated charcoal face washes in India for oily skin, acne prone skin, dry and even sensitive skin types.
1. Pond's Pure White Anti Pollution with Activated Charcoal Face wash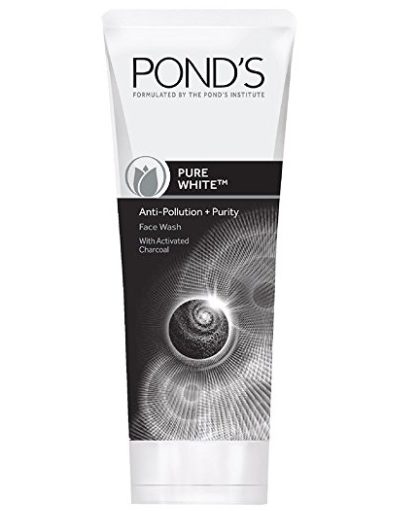 These are the products that can be used by boys and girls both. This anti-pollution face wash contains activated charcoal and pure white cream that helps to get rid of the pollutants and bacteria from your skin layers keeping it clear and glowing. While the charcoal helps to cleanse the dirt from your pores, it also makes minimizes the dark spots, acne and premature aging. The product can be a little drying for the winter time, therefore, it is best face wash for summers for oily and acne prone skin in India. Price of Ponds charcoal cleanser is also very affordable.
2. Oriental Botanics Activated Charcoal Bright Glow Face Wash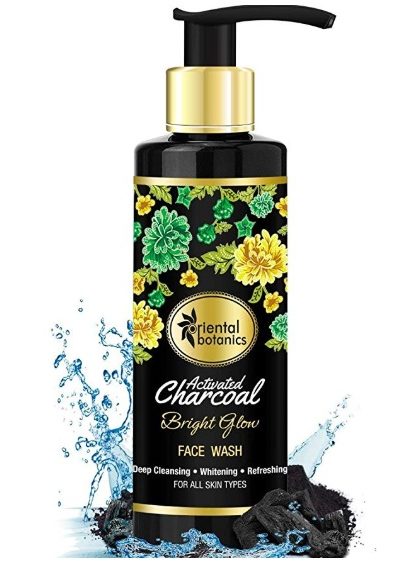 This is a multipurpose face wash that is the best out of the lot according to us. It is a skin brightening face wash that is suitable for all skin types. It gives you deep cleansed skin and whitening. Activated charcoal along with tea tree oil helps control pimples and blackheads by removing the access oils that clogs your pores. Apart from that, it contains green tea, licorice, orange flower and Mulberry that rejuvenates your skin complexion to make it fair. On top of that, it is a paraben, sulphate, SLS free face wash that is suitable for dry, itchy, sensitive and even combination skin type. You can get this for reasonable prices.
3. UrbanGabru Charcoal Face Wash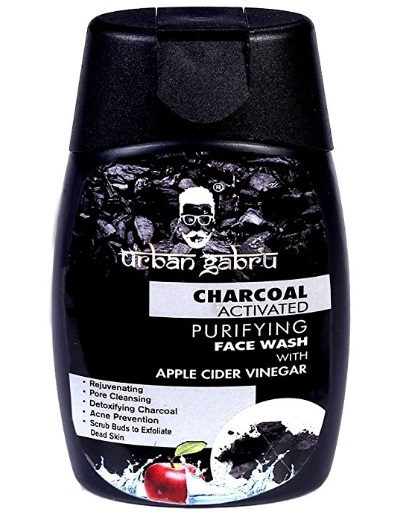 Urban Gabru charcoal facial cleanser is exclusively made for men and it also contains apple cider vinegar. It is one of the best products that men should try to keep their oily skin free of pimples and breakouts. You can use this product two times in a day to cleanse your skin properly. Not just that it can also be used by women. Apple cider vinegar also shrinks your open pores to regulate oils. It's the best charcoal face wash for men in India at budget friendly prices online.
4. Beardo Activated Charcoal Acne Oil and Pollution Control Face Wash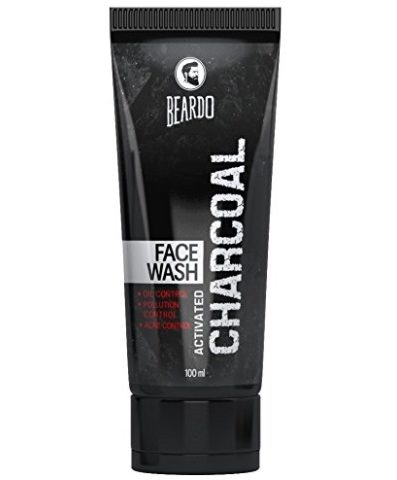 This face wash contains activated charcoal and is suitable for men with all skin types. Even though it has oil control features it can be used during the summer season by all skin types. It contains olive oil, tea tree oil, Lavender oil, aloe vera along with the charcoal. It can be used two times in a day followed by a good oil-free moisturizer.
You must also read about the charcoal face mask in India that helps in getting the glowing spotless skin.
5. Aroma Magic Activated Bamboo Charcoal Face Wash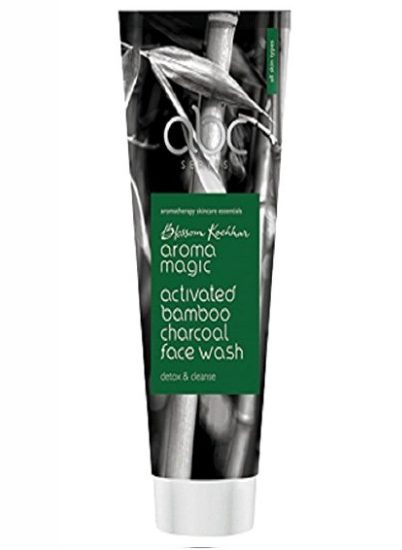 The product is rich in activated bamboo charcoal and helps to give you squeaky clean face that is free of the excessive oils and dead skin cells. It is a paraben free face wash that safeguards your skin against free radicals and acne causing bacteria. It also tightens your skin pores, so that the skin looks refreshing and rejuvenated. It's a face wash suitable for both men and women.
6. Healthvit Activated Charcoal Face Wash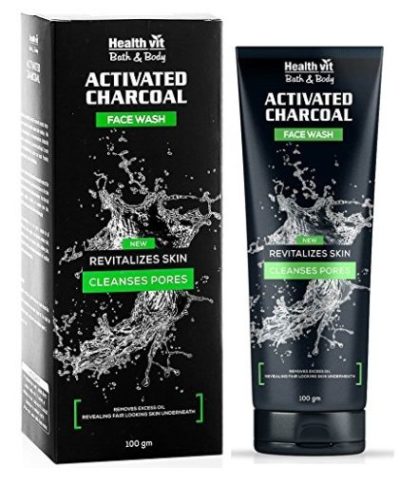 The Unisex product is designed to cleanse your blocked skin pores to keep the skin naturally glowing and re-vitalized. The detoxifying face wash regulates the sebum release and keeps your skin matte for a long time. It detoxifies the layers control bacteria and irritations. The product is one of the best charcoal face wash for oily skin, to give you an irritation-free and blemish-free skin. It unclogs pores and treats severe acne.
7. Garnier Men Power White Double Action Face Wash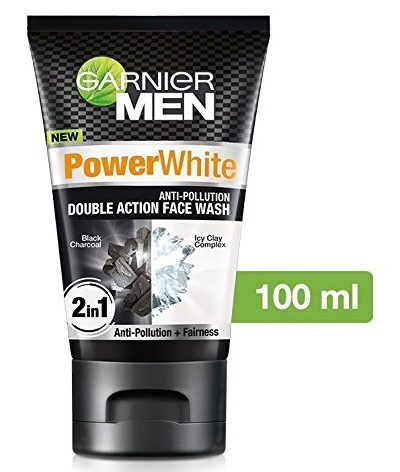 The Garnier men's charcoal face wash is a specially made for boys who have got oily and pimple prone skin. It contains Icy Complex along with activated charcoal. So, if your major concern is to fight the pollutants and skin darkening. This helps to get skin whitening. This is a best face wash that men can try. It will give you skin whitening benefits along with keeping the oily face free of blackheads, whiteheads and pimples. It is a formula with salicylic acid and Vitamin C to keep your skin dullness-free.
You can also know about the best fairness face washes in India here in this post to get tan-free skin in summer season.
8. Greenberry Organics Detox Charcoal Face Wash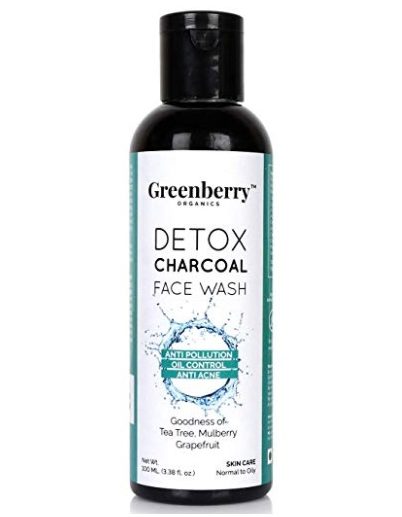 The detoxifying charcoal face cleansing product contains the goodness of tea tree, Mulberry and grapefruit. Grapefruit is in fact excellent for controlling excessive oils. While tea tree has antiseptic properties that helps to clarify the skin by clearing pimples and acne. It's a paraben and Sulfate free activated charcoal face wash that men and women can use 2 times in a day for glowing face. It is also suitable for dry skin but not during the winter season as it is little bit in trying.
If you've combination skin, I would advise you to go through this list of the best combination skin face washes in India here.
9. Trycone Activated Charcoal Face Wash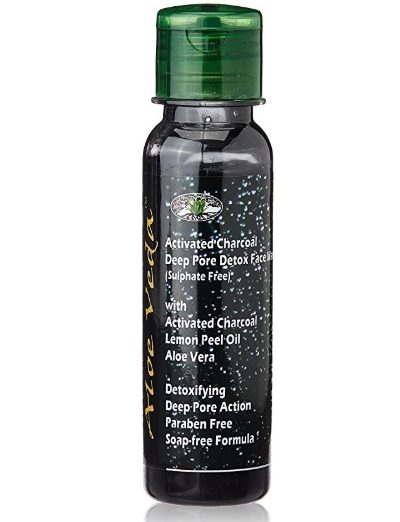 It's a product that is specially formulated for controlling oils, acne and pollution effects. It contains activated charcoal in its pure form ina  soap and paraben free formula. Along with charcoal, it contains tea tree oil and aloe vera which is known for their therapeutic uses. Aloe vera helps to keep your skin moisturized while tea tree oil reduces the scars and dark spots while treating the pimples.
How to use: Wet your face with water. Apply the hydrating charcoal face wash. Massage and rub for 10-20 seconds. Rinse off and pat dry the face. It can be used two times in a day. 
10. Mamaearth Charcoal Natural Face Wash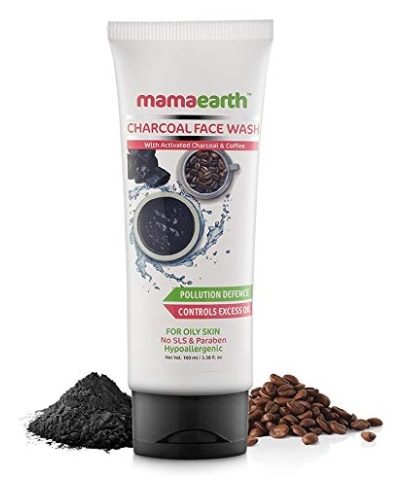 This is one of the best oil control charcoal face wash in India with exfoliating coffee. Moreover, it's completely SLS and paraben free. With an hypoallergenic formula, it is safe for oily, sensitive skin as well. It has received immensely positive reviews from the users and it controls oils for quite long time. The product also contains clay that gently exfoliates and pulls the toxins from your skin surface. The chemical free face wash is exclusively formulated for oily and acne prone skin.
Hopefully, this list of the best activated charcoal face washes in India. Hope we helped you in picking the best one for yourself. These can be used only two times in a day as overuse can disturb the pH balance due to the drying nature of activated charcoal products. If you use the product, then apply a light moisturizer or any lotion that suits your skin type the best.