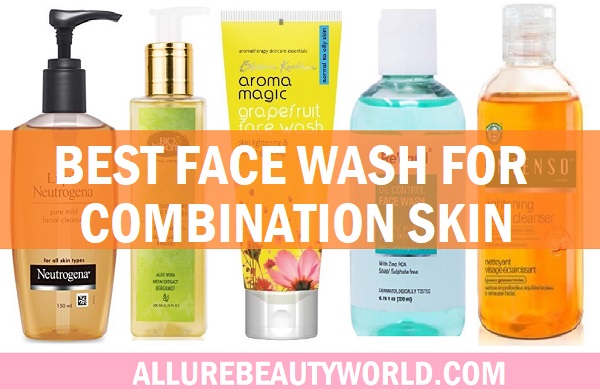 Combination skin is tricky to take care. Yes, it can be a task to find products that work perfectly fine for your skin. When some parts of your skin are dry while the others are oily then, you have combination skin.  In this article, we are going to talk about the best facial cleansers for combination skin available in India. To choose the suitable cleanser for such skin type, you must be wondering that your cleansers don't dry your cheek or make your skin even greasier. Hope, this article will help you in deciding, which is the best face wash for combination skin type. During summer season, mixed skin type secretes oils like crazy, while the cheeks get dry as if it's winters. But now you don't have to worry about that take a look at this list here.
Top 10 Best Face Washes for Combination Skin in India (2022)
1. Neutrogena Liquid Mild Facial Cleanser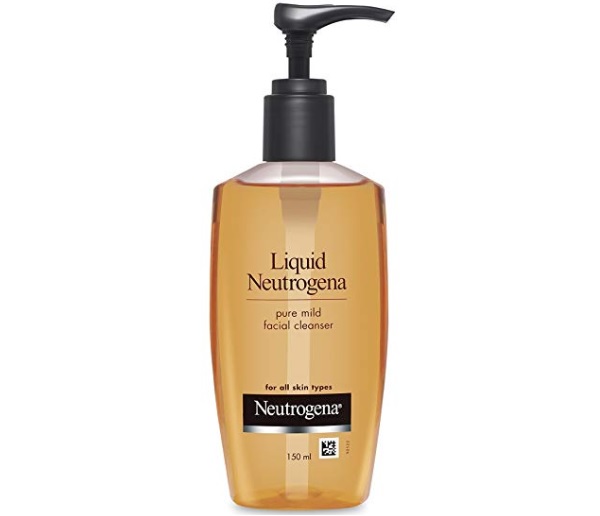 I would call this cleanser as a miracle product for most of the skin types. It's available in different variants like there is one for oily and acne prone skin, while the other one is for dry sensitive skin. This one is suitable for all skin types and including the combination skin. It's a foaming face wash that gives satiny lathers and cleanses your skin thoroughly and does not dry your face like a most of the cleansers can. It's suitable to be used all round the years and yes, even during hot summer season. If you are a college student, then you would really like this face wash as it gets rid of the all the oils from your T-zone effectively. It's a Unisex product that can be used by both girls and boys.
How to use:
Take some of this face wash on your wet hands and massage on the face. Wash using tepid water and pat dry your skin with a soft towel.
2. Biobloom Face Wash For Oily & Combination Skin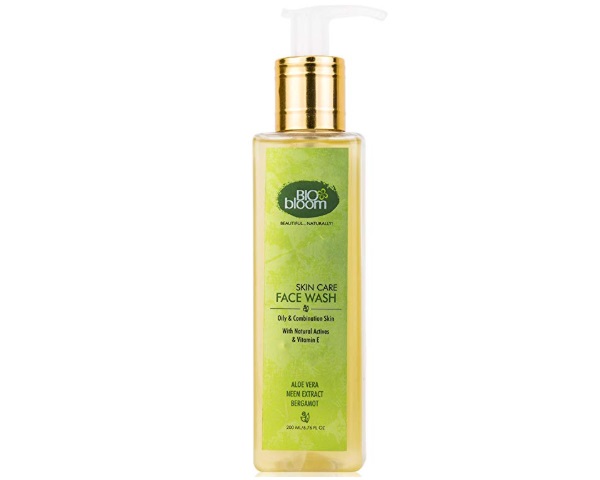 The best thing about this face wash is that, it's a sulphate free cleanser which is specially made for combination-oily skin. Being rich in natural actives and Vitamin E, this is the best facial cleanser for sensitive and combination skin. It's free of those harmful chemicals like petrochemicals, SLS paraben and others. It has aloe vera, Neem extract bergamot and Vitamin E that moisturizes the dry areas of your face.
How to use:
Splash some water on your face and take a drop of this face wash. Massage the face wash between the palms to produce lathers. Apply it on your face and massage for 10 to 15 seconds. Rinse your face with normal water. Use it twice a day for best results.
3. Mamaearth Refresh Oil Control Face Wash for Men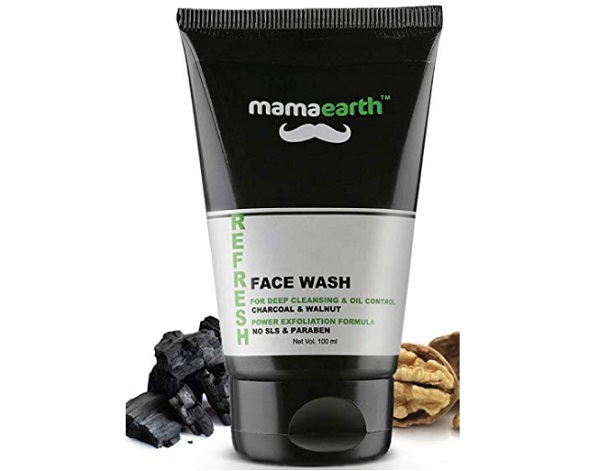 The men's face wash is rich in charcoal and walnut. It's one of the best men's face wash that is SLS and paraben free. After all, who would like to use the cleansers which are loaded with chemicals. It acts a pollution defence formula that gets rid of the oils and impurities because of its charcoal ingredient. It's free of toxins like sulphate and SLS and works on the uppermost layers of the skin to get rid of the dullness causing impurities. Walnut extracts helps to polish your dull skin.
How to use:
Splash water on your face. Take some of this face wash. Apply on the face and massage to relieve. Wash up after few seconds.
4. Aroma Magic Grapefruit Face Wash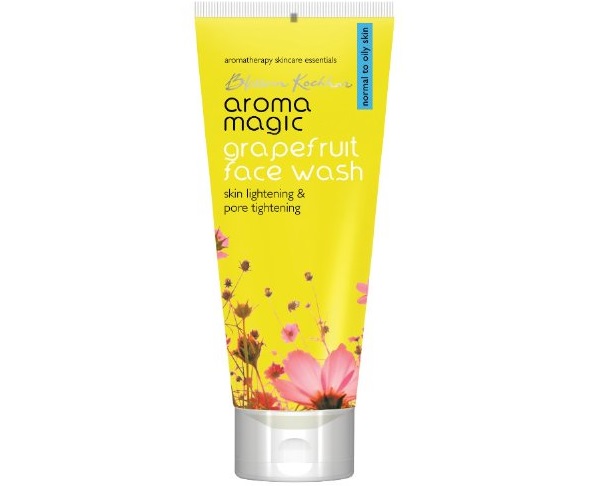 The grapefruit face wash is made for normal to oily skin and even for girls and boys with combination skin, this works like a charm. The face wash is primarily a skin whitening and pore tightening product. It shrinks your post that makes your skin look uneven and spotted. Pores also makes your skin appear blemished, when you apply foundation. Therefore, using such pore minimizing face wash for oily skin can give you good results.
How to apply:
Wet your face and neck with water. Apply this face wash and massage. Rinse properly using clear water.
5. Plum Green Tea Pore Cleansing Face Wash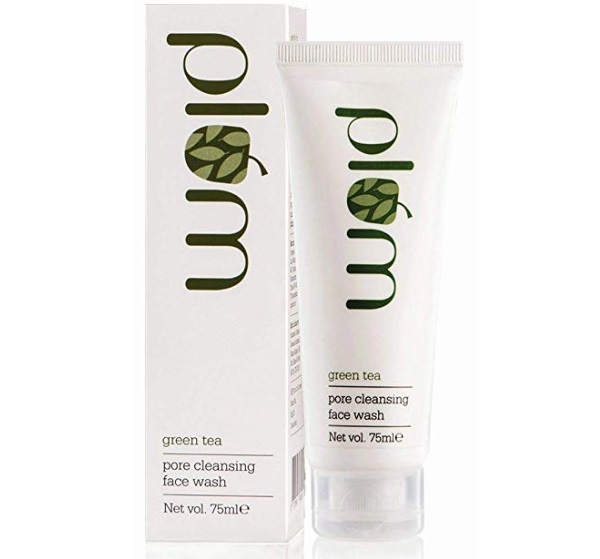 If you ask me about the best organic face wash for oily to combination skin types, including acne prone, then I would suggest this facial cleanser. It's rich in antioxidants green tea extracts and gives you beautiful clear skin with its glycolic acid ingredient. It's the best face wash for combination skin for sure.
How to use:
Take small quantity of this face wash on your palm. Work to create lathers. Apply it on your face and massage. Rinse your face and pat dry your skin. Use it twice daily for good results and clear skin.
6. RE' EQUIL Oil Control Anti Acne Face Wash for Combination, Oily and Sensitive Skin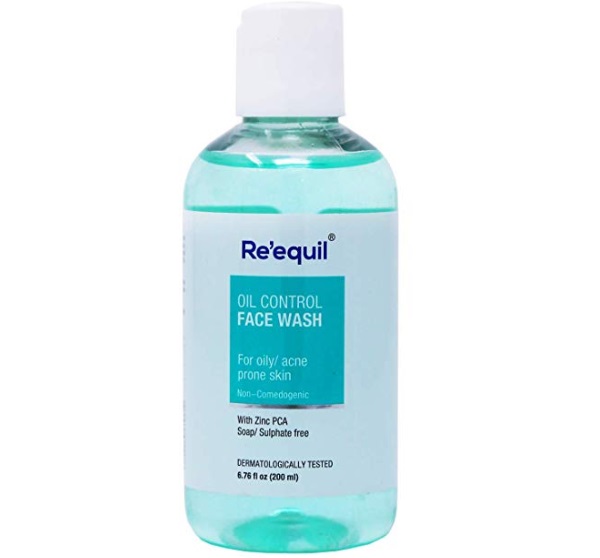 This is a comparatively new brand here, but trust me it has received some of the best rating from the users online. It has oil controlling formula that works perfectly when your skin is oily acne prone and combination. It contains zinc PCA and has a dermatologically tested formula. So even if you are struggling with your sensitive skin, that gets red after using almost every skin care product, then this will help for sure. The face wash has a moisturizing formula which makes skin supple and soft. The soap free and sulphate free formula is safe for sensitive skin.
7. Mamaearth Tea Tree Face Wash
It's rich in tea tree oil and Neem which are antibacterial ingredients to control the excessive oil secretion, hence combats the acne and pimples. For combination skin as well, it works the best by making the skin oil-free without the dryness. It unlocks the blocked pores to let your skin breathe.  In fact, I really like this brand because it's free of those Chemicals and parabens. Even it has got some really good ratings from girls and boys who have used this face wash.
How to use: 
Takes some face wash on your palm and rub across. Apply it on your wet face and massage gently. Wash your face with clean water.
8. Morpheme Remedies Apple Cider Vinegar Face Wash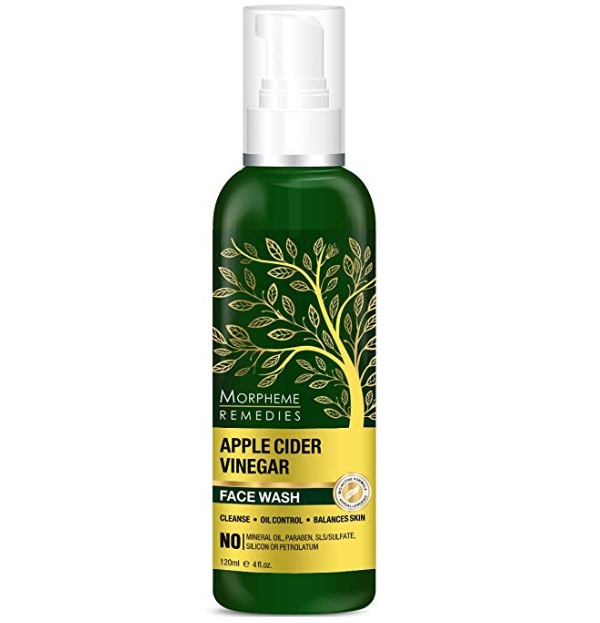 This next option that I have for you is rich in apple cider vinegar. It's one of the best to be used for Acne prone and combination skin. It clears the dead skin cells and keeps your skin glowing every day. This brand is very well received brand from the users. It's 100% soap-free and does not contain any SLES, parabens and silicones. Made using the natural coconut based cleanser, it does not have any surfactant. Those who'd like to use natural and organic skin care products must try this brand. It effectively and gently cleansers your skin and remove the excessive oil and that. For combination breakouts prone skin as well this is the best face cleanser.
9. Nutribios Intenso Lightening Facial Cleanser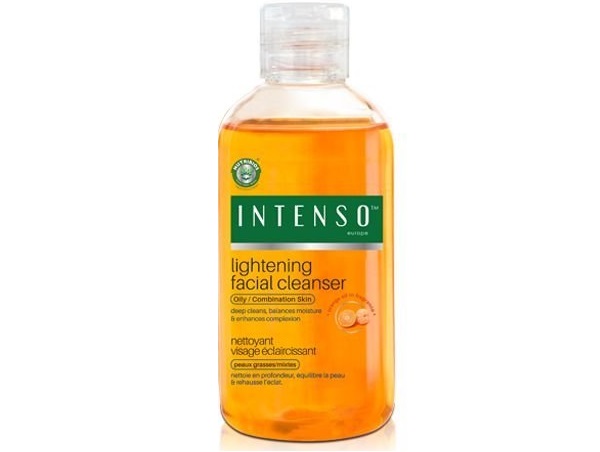 Made for oily and combination skin, this is a lightening facial cleanser. This means that it whitens your skin while clearing the pores and dirt from the face. It has safe ingredients which are suitable for sensitive combination skin. This is the best face wash for combination skin in India which is sensitive and gets breakouts easily.
How to use:
Take a coin sized amount of this face wash. Splash water on your face. Work up to lathers. Apply on your face for few seconds. Wash your face with clean water. Pat dry.
10. L'Oreal Paris Hydra Total 5 Purifying Gel Face wash for Normal and Combination Skin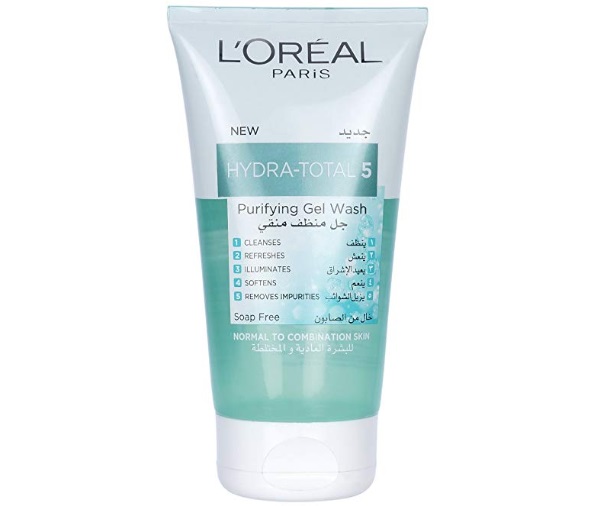 The gel face wash is made for normal to combination skin. It's a very affordable face wash that nourishes your skin without the dryness. It acts on your skin to make it fresh and glowing. It cleanses, refreshes, illuminates and removes impurities efficiently. On top of that, it's a soap free cleanser which is the best for normal to combination skin in India.
Now that you know what are the best facial cleansers for your combination skin you should also know some tips to take care of your mixed skin type.
We have given you enough choices of the best facial cleanser for face washes for combination skin in India. Now the tips:
Taking care of Combination Skin:
Exfoliation: When your skin is combination, you must exfoliate it, twice a week to get rid of those dead skin cells built up on the surface of your skin. This accumulation of dead skin can make your complexion look lifeless and dull. Moreover, it makes your skin to get breakouts and blemishes.
Moisturization: Use a moisturizer which is not a very greedy rather and oil free moisturizer works the best then you have only combination skin. But never use moisturizers which have extremely greasy ingredients.
Blotting: When your skin is combination with excessively oily T-zone as compared with the rest of the face, you can blot away the oil by using the oil blotting sheets during the day. It will also make sure that your makeup doesn't get cakey.
Sun Lotions: Make sunscreens your best friend. When your skin is combination, it doesn't mean that you do not use any sunscreen. Rather use generous amount of sunscreen with broad spectrum or at least SPF 15 or higher. It will keep your skin protected from the bad effects of sun rays.
Face Masks: Application of facial masks once in a week also works wonders for your combination face type.