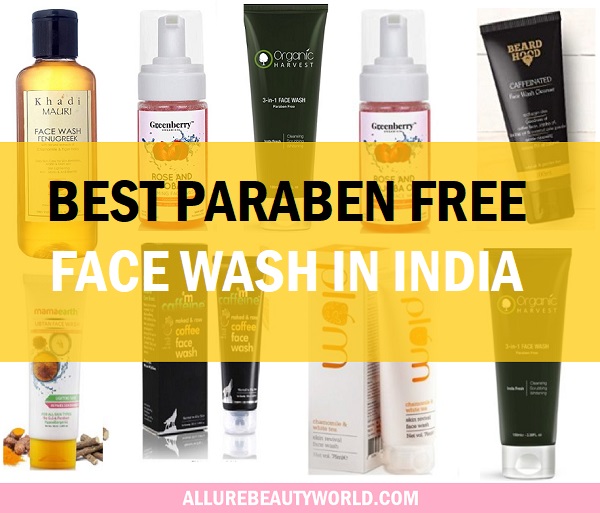 Best organic and chemical free cleansers in India, is the topic of today's post friends. After knowing how harmful parabens, chemicals can be for your skin, a lot of people are looking towards the organic facial cleansers. Parabens are added to enhance the shelf life of a product so, that it can last longer. Whereas, sulphates or SLS are added to make the product give foaming lathers. However, these ingredients can be harmful when used daily for years. The simple reason has made the emergence of paraben and Sulfate free face washes. Even brands are coming up with Organic and chemical free skin care products, because more and more people are interested in buying these paraben free face washes available in India. I've put together this list of the best herbal cleanser without paraben and chemicals in them.
Top 10 Best Paraben and Sulfate-Free Face Wash in India (2022)
So, here is this list that helps you in choosing the best rated paraben, SLS, chemical free face wash in India.
1. Mamaearth Ubtan Natural Face Wash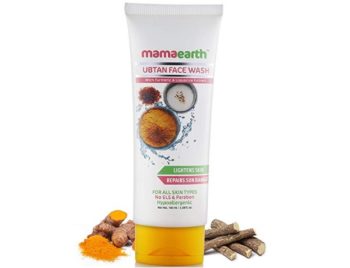 The natural face wash is an ubtan facial cleanser that comes with turmeric and liquorice extracts. It lightens your skin and repairs the sun damage. I would call it as the best paraben free face wash for sensitive skin as it's hypoallergenic. Turmeric which is rich in antioxidants help to repair the damage due to free radicals and also lightens skin complexion. It is a safe product even when you have extremely sensitive skin types as I mentioned. I have noticed that this also lightens the pigmentation and tan. 
2. Aroma Magic Grapefruit Face Wash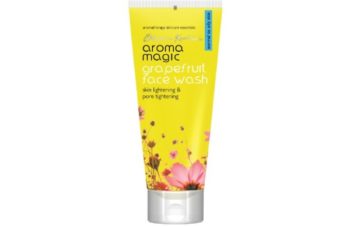 Loaded with Vitamin C, this grapefruit face wash is perfect to reduce the pore size. It is suitable for oily and acne prone skin and is not for dry skin. It is 100% free of parabens, alcohol, artificial fragrances and colors .The soap-free product lathers to cleanse your skin perfectly. It is one of the best paraben-free face wash and affordable product for normal to oily skin.
3. Khadi Mauri Herbal Fenugreek (Methi) Face Wash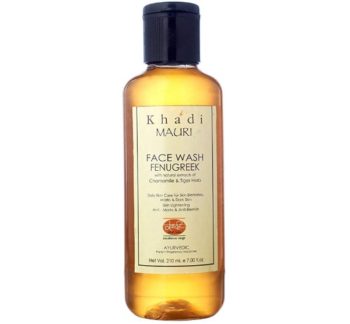 The face wash is rich in fenugreek, known to lighten the skin complexion and minimize the hyper-pigmentation. It also lightens your marks and blemishes due to pimples. Those looking to get flawless clear skin, can try it. Its affordable price, is one of the key highlights of this product. It will suit all skin types.
You can also take a look at the effective face wash for pigmentation here.
4. ST. D'VENCÉ Moroccan Argan Oil and Raw Honey Face Wash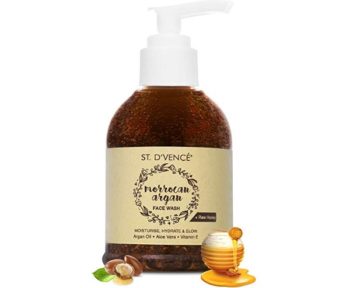 The face cleanser is rich in Argan oil and honey. It is extremely hydrating facial cleanser, there is ideal for everyday use when your skin is sensitive and dry. During winter season, honey and Argan oil is considered as the best to hydrate parched facial skin. It doesn't contain artificial fragrances or parabens that can give you long term harm.
5. MCaffeine Naked & Raw Coffee Face Wash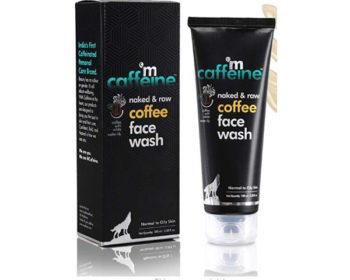 When your skin is oily with open pores, you should try this cleanser. It is rich in raw coffee extract that cleanses your skin deeply and also exfoliates to get rid of the dead skin and bacteria oil that can increase the chances of acne formation. It makes your skin by removing the layers of impurities and giving you younger looking skin. As it also contains aloe vera it soothes the itchy and inflamed skin. The product is best during summer season when your skin is likely to get greasy.
You can also read about the best face washes to reduce pore size here.
6. Greenberry Organics Rose and Jojoba Oil Foaming Face Wash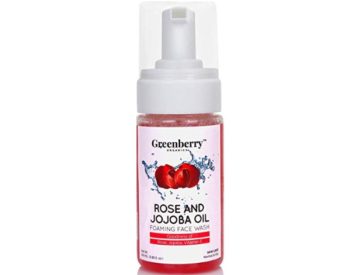 We simply love this brand for its organic and natural products. This is the rose and jojoba oil foaming face wash that contains the goodness of both the ingredients. Clearly, it's suitable for extremely dry and sensitive skin that is prone to occasional breakouts. Rose oil hydrates the skin and gives it antiseptic benefits by healing the acne and fighting the spots. It may not work well on oily skin that effectively but yes, for dry face you can apply it.
7. Plum Skin Revival Face Wash, Chamomile and White Tea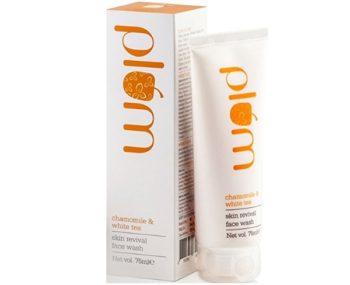 This is yet another brand, that we really like including other products, it is paraben, sulphate and cruelty-free brand. This particular face wash contains chamomile and white tea. It's basically skin revival face wash that gives you forming lathers, to cleanse the skin and soothe the sun burnt facial skin. So, basically, this is a product that cures inflammation, Sunburn, itching and other skin related minor issues. For sensitive skin as well, this is the best SLS Free face wash or dry sensitive skin type in India.
8. ST. D'VENCÉ Essential Tea Tree Oil and Neem Face Wash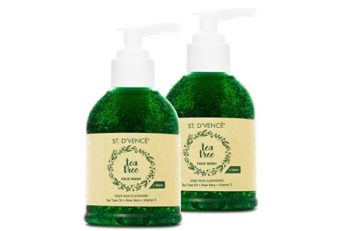 The paraben-free face wash with tea tree oil and neem extracts. The pure Australian tea tree oil helps to cure acne, blemishes and the bacteria that are responsible for it. It does not contain sulphates, artificial fragrances or even sulphates. Green tea extract helps to suit your inflamed and red skin.
Friends, feel free to check out the best anti acne face washes here.
9. Organic Harvest 3-In-1 Face Wash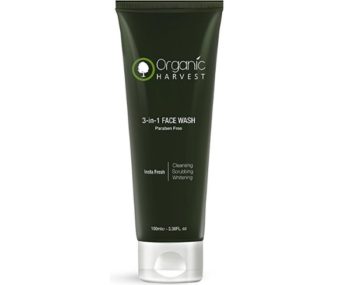 This next option is a 3 in 1 organic face wash that is free of parabens, SLS  and all other chemicals. The good thing about this facial cleanser is that it will give you multiple benefits like paraben free formula with cleanser scrub and provides skin whitening benefits. The mild exfoliating particles in this product are not abrasive but works effectively on every day basis. It is made with 100% organic plant based and certified ingredients. I think the best feature of this face wash is that, it's a vegan product and is not tested on animals.
10. Beardhood Caffeine Face Wash with Coffee Bean & Coconut Cake Powder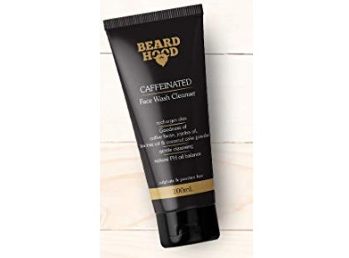 It's a men's facial cleanser that recharges your skin with its goodness of Coffee Bean, chamomile, tea tree oil and coconut cake powder. The gentle cleansing product helps to maintain pH balance of your skin. Its sulphate and paraben free formula is safe for men with sensitive oily skin. Even though men with dry skin can also try it, but it is more suitable product for greasy acne prone skin. Coffee in this product helps as a natural antioxidant that kicks out the free radicals to keep your skin younger looking.
We hope that out of these products, you can choose the best paraben, SLS and chemical free cleanser for your skin type. When your skin is oily and acne prone then, you must try products, containing antibacterial ingredients as the mentioned like tea tree, Neem, Basil etc. For dry skin, make sure that you always apply hydrating moisturizer after washing the skin and this should be a must have routine during winter season, when the dry skin gets even dry.