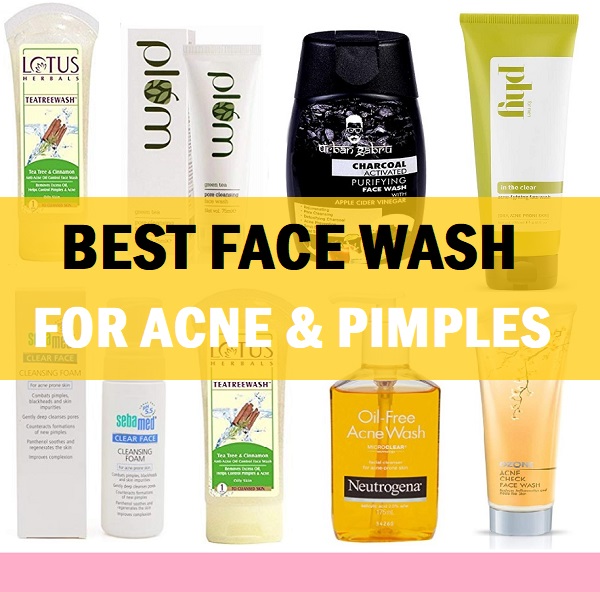 Face wash for acne and pimples should be chosen with care as the ingredients used in certain facial cleanser can make your skin extra sensitive. Therefore, use ingredients which are effective yet safe for your acne prone skin type. Ingredients like salicylic acid, glycolic acid, triclosan, Neem, Tulsi or Basil, Tea tree are considered as the best ingredients to look for while purchasing a face wash for Acne prone and oily skin type that actually works.
Pesky pimples and cystic acne can come at any age, and it doesn't matter what your diet or stress levels are. If you are suffering from acne and breakouts, the best facial cleanser for acne should have at least one of these key ingredients like glycolic acid, benzoyl peroxide, salicylic acid and some other. Even tea tree oil face washes are considered suitable for acne.
Best Face Wash for Acne and Pimples in India (2022)
Let's see which are the best anti-acne face wash in India.
1. Sebamed Clear Face Cleansing Foam for Acne Prone Skin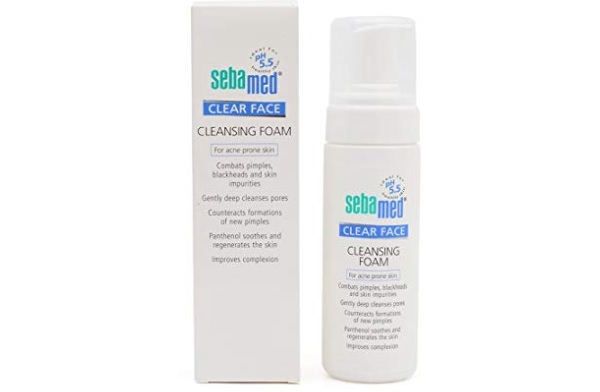 The foaming facial cleanser is specially made for combating pimples, blackheads and acne on your skin. It eliminates the deep-seated impurities in your skin pores. While the product also counteracts the formation of new pimples, it heals the existing ones. It contains panthenol that reduces the itching, inflammation and soothes the skin. Overall, it improves the skin complexion, while fighting the acne. Using it twice in a day keeps your skin clear of acne. It's the best face wash for acne prone skin in India.
2.  Neutrogena Oil Free Acne Face Wash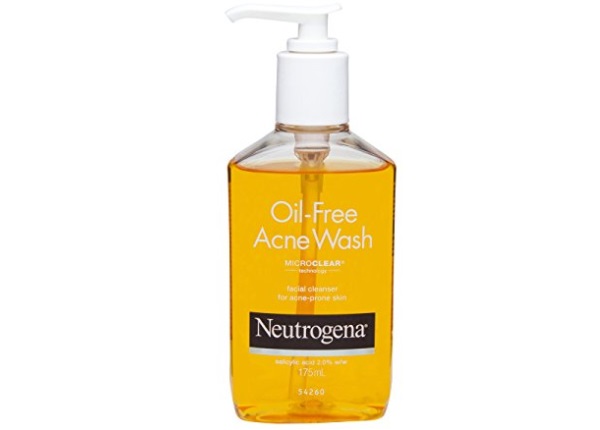 This oil-free acne face wash is undoubtedly, the best face wash for oily acne prone skin that you can use to eliminate the acne and their scars for adults and teenagers. The bacteria that cause acne formation, it vanishes them faster. The gel textured face wash contains salicylic acid in 2% that is effective concentration to fight acne without over drying the skin. Also, the non-comedogenic formula is suitable for oily and acne prone skin. It is the best Dermatologist tested and recommended anti-acne face wash in India.
3. Lotus Herbals Tea Tree and Cinnamon Anti-Acne Oil Control Face Wash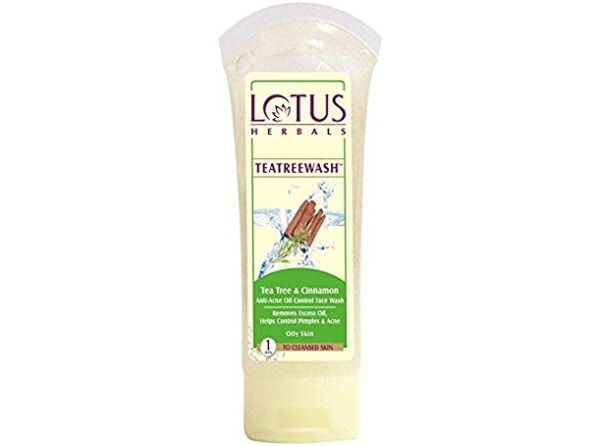 The budget friendly facial cleanser is best for acne clearance. With the tea ingredients like tea tree and Cinnamon, it is a powerhouse of antibacterial and antifungal properties. Rich in antioxidants and acne fighting elements, it kills the bacteria and heals the acne faster. Foaming lathers acts to remove any pore clogging dirt and residue. It regulates the sebum production so that your skin can stay oil free the entire day. It also contains bark extract that has natural salicylic acid. This is the best face wash for Acne scars treatment in India. It can be used twice in a day for better results.
4. Plum Green Tea Pore Cleansing Face Wash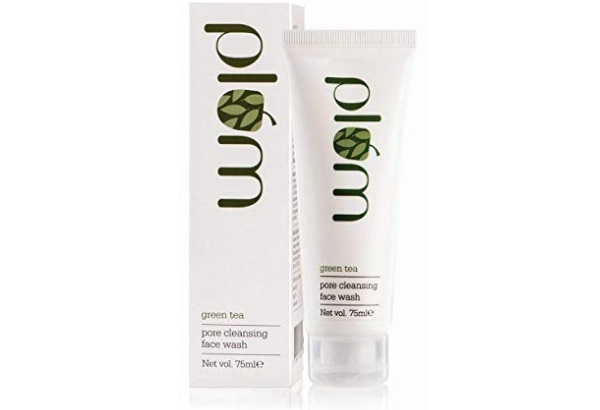 When your pores are clear, your skin stays healthy and breakout free. It is a facial cleanser suitable for combination to oily skin. Made with the green tea extract, it's high in antioxidants to fight free radical damage. This is a facial cleanser with glycolic acid. Free of the parabens, SLS and other chemical fillers, it's the best scar clearing and anti acne facial cleansers in India.
How to apply:
Take some amount of this cleanser on your palm work up to lather and apply on your face. Use water to get rid of the foams. Use it twice daily for keeping the skin pimple free.
5. Phy In The Clear Acne-Fighting Face Wash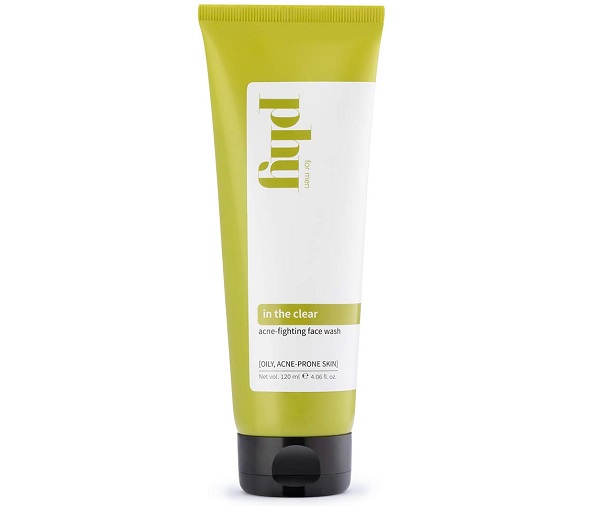 The face wash is especially formulated for oily and acne prone skin for men. It's a Dermatologist-approved skincare product for men for daily use. Its formula is Sulphate-free and is a mild gel base face wash which removes the surface levels impurities brilliantly. Perfect for men's oily, acne-prone skin, it's one of the best cleansers to get rid of grime, sebum and to prevent acne. It contains skin brightening lemon peel and cooling menthol with Acne-fighting antioxidant green tea. The face wahs for men also has natural exfoliators like glycolic acid and cellulose beads.
6. UrbanGabru Charcoal Face Wash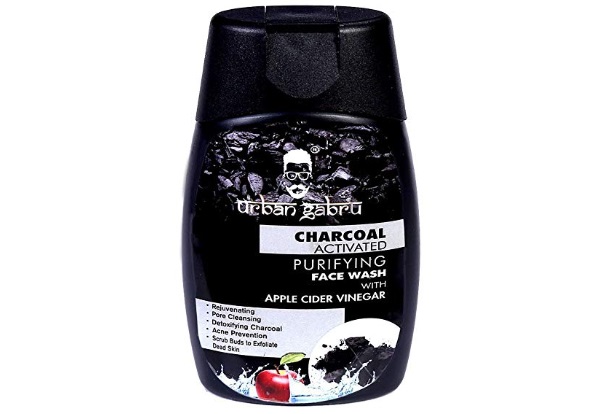 This is the best face wash for men who would like to get rid of acne, oils and blackheads from their skin. It is made with two very potential ingredients like activated charcoal and apple cider vinegar. With these two ingredients this facial cleanser helps to detoxify your face and scrub away the dead skin cells. It keeps the pores clear. It penetrates deep in the skin and take out the excessive oil and impurities. Apple cider vinegar shrinks the open pores and makes your skin better looking. It's the best face wash for Acne for men in India
7.  Mcaffeine Neem Face Wash Cleanser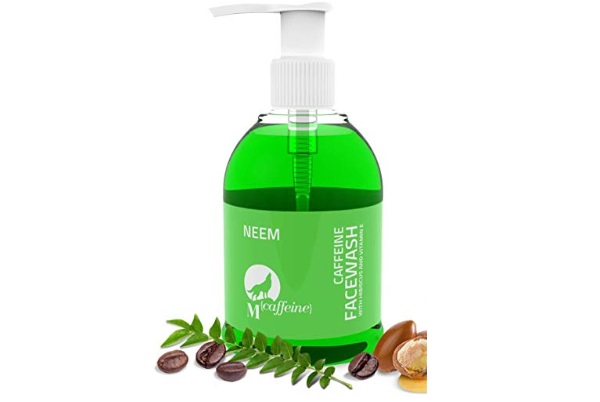 With the detoxifying Neem and caffeine this cleanser is high on antioxidants. Its not only 5 the free radicals but also protects your delicate skin from harmful UV rays when you are under the sun. It protects, she loves and stimulates the blood flow. On regular usage, this product also event on your skin there by making it clear. It 5 acne and prevent them from coming back while treating the open pores on your skin. This is best for normal to oily skin for breakouts.
8. Ozone Acne Check Face Wash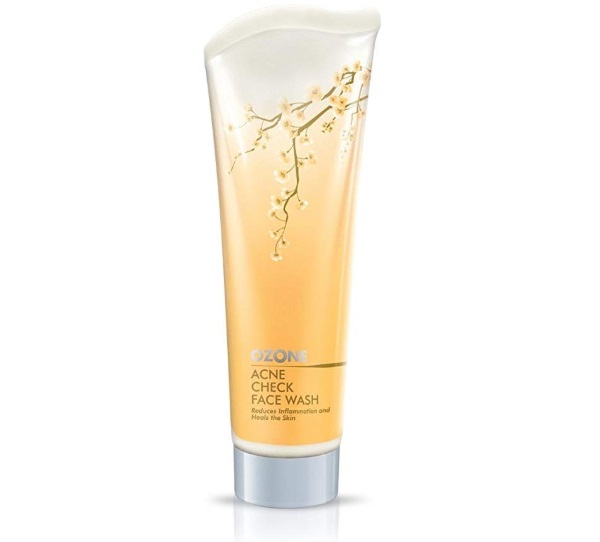 Made specially for acne cure, this face wash is organic and contains ingredients that unclog the skin pores and prevent acne in an effective way. The non-greasy and light texture unclogs the pores and dislodges the dirt and impurities, while keeping it hydrated. It contains aloe vera, lemon oil and turmeric to keep  the skin free of breakouts. Can be applied twice to deal with pimples and related skin issues.
9. The Body Shop Tea Tree Skin Cleaning Facial Wash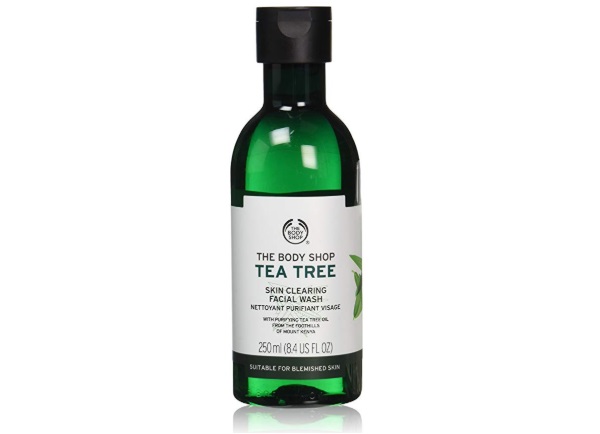 It's the most effective and the best facial cleanser for acne and oily skin. The refreshing gel based face wash is non-drying and is yet perfect for daily use. Tea tree clarifies your pores and eliminates the bacteria breeding inside. This Body Shop face wash is the best face wash for Acne, blemishes and scars. Tree tree oil is effective for cleansing the pimple skin. It is a dermatologically tested and non comedogenic product that is hypoallergenic.
10. Organic Harvest Face Wash for Acne Control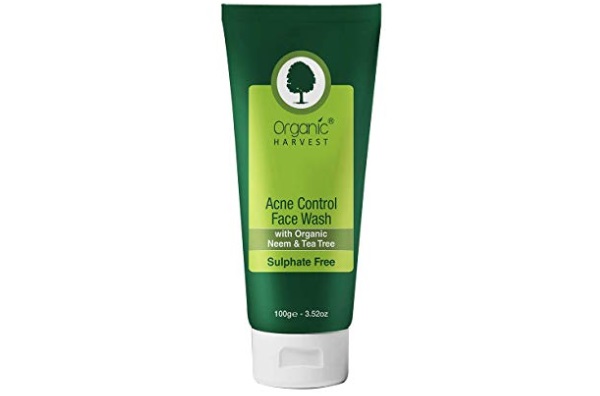 A totally herbal Acne control product which is sulphate free. It prevent acne and remove toxins and impurities from your skin layer. It is ideal for all skin types and with Vitamin E, it leaves your skin soft. It doesn't over strip the natural oils while getting rid of the bacteria and impurities. Instead, it soothes your redness prone, irritated and inflamed skin. It is rich in tea tree and neem. The product is purely herbal product that has certified organic ingredients.
How to Wash Acne Prone Oily Skin
First of all, wet your face with some lukewarm water. Take some of the cleanser on your palm. Massage it over your facial skin and rinse of using lukewarm. Use it twice, morning and evening to fight acne better and faster.
It is important that you choose ingredients which keep your skin clear. There are different factors like pollution levels, dust, unhygienic conditions etc that can make your skin blemished. So while we can't control everything, you can still use a cleanser to combat the acne and pimples on your face.
Hope this list of the best face washes in India helps you. You can buy any of these from shops  and online.
I would like to advice that you must exfoliate your skin with mild face scrub at least once in a week to prevent the acne.  And using a face pack with activated charcoal is also crucial. Here's a list of the best activated charcoal face wash in India that you can have a look.