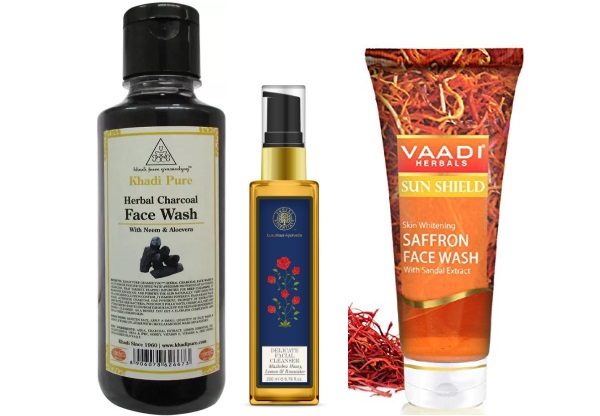 Ayurvedic or natural products are best suited for all skin types. As they do not contain the harmful chemicals that can aggravate the skin issues. Ayurvedic face washes are available easily in the market but you have to find out the best suitable for you. They are suitable for most of the skin types. But for oily and acne prone skin, using a purifying Ayurvedic facial wash, rather than the chemically loaded product, is the best. We have compiled this list of the best Ayurvedic face washes from different brands available in India. 
Best Natural and Ayurvedic Face Washes in India (2022)
Let's check the best organic face wash for sensitive skin in India which helps  to cleanse without slathering the chemicals on your skin.
1. Himalaya Herbals Purifying Neem Face Wash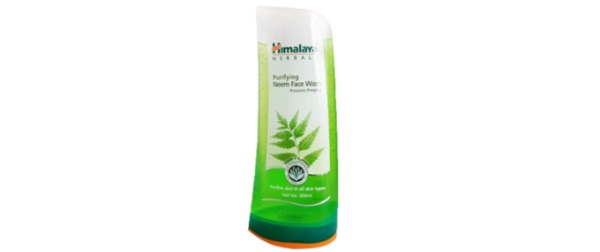 Undoubtedly, this is one of the best Ayurvedic face wash that contains Neem and turmeric extracts. It is best suitable for men and women who have got oily and acne prone skin. Its gel light green color looks really enticing and gives you rich lathers that cleanse effectively. Earlier, I have shared a list of the best face washes for oily skin, which can must read to pick the best suitable cleanser for oily skin. It herbal face wash for acne prone skin.
How to use: Apply this face wash on your wet face and massage gently. Massage more to produce more lathers and rinse your skin with freshwater.
2. Khadi Mauri Herbal Charcoal Face Wash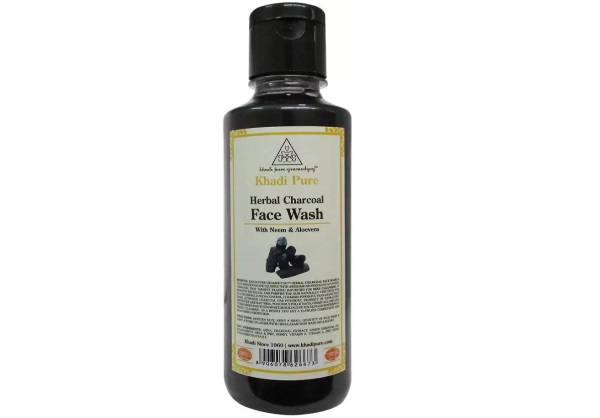 Activated charcoal is the latest hot favorite of beauty brands. Activated charcoal has the property to get rid of the bacteria and sebum from your skin. This is why this is one of the best face wash for oily and acne prone skin. It is a paraben and SLS free cleanser which is best in this category. It's the best organic face wash for oily skin in India. It decreases the darkening and also minimizes the appearance of those dark spots that makes your skin patchy.
3. Medimix Essential Herbs Ayurvedic Face Wash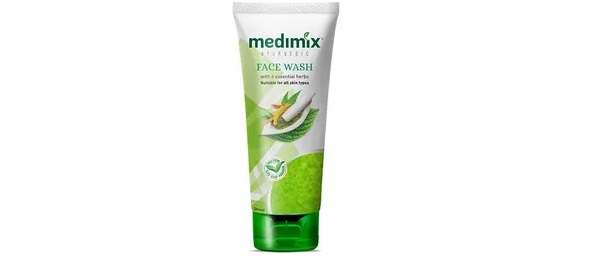 Medimix Ayurvedic face wash is a daily use face wash for oily skin. It contains six Ayurvedic Herbs that keeps the skin clear and blemish free. Herbs like turmeric, neem, clove, aloe vera keep the skin pimple free and clear. It also contains lodhra and manjistha that improves the skin texture and reduces the skin inflammation. It's also one of the herbal face wash for oily skin.
4. Lotus Herbals Whiteglow 3-In-1 Deep Cleansing Skin Whitening Facial Foam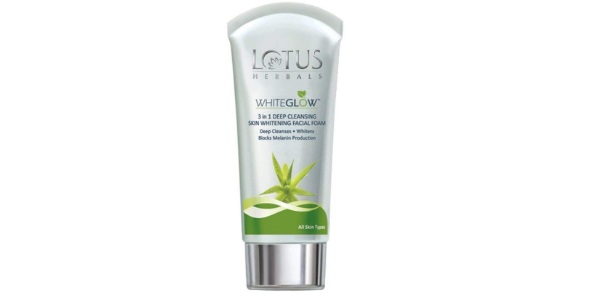 The facial form is very popular skin whitening product. Part of the Lotus Herbals white glow skin care range it is undoubtedly the best fairness face wash. It is rich in Ayurvedic or natural ingredients that clear your skin. The whitening inducing ingredients help to beat the sun tanning and fight the darkening causing factors. It blocks the melanin production, which is one of the main causes of skin getting dark and dull.
How to use: Take small quantity of this face wash on your palm and apply on your wet face. Massage in circular motions and then wash your skin using mild water.
5. Aroma Magic Grapefruit Face Wash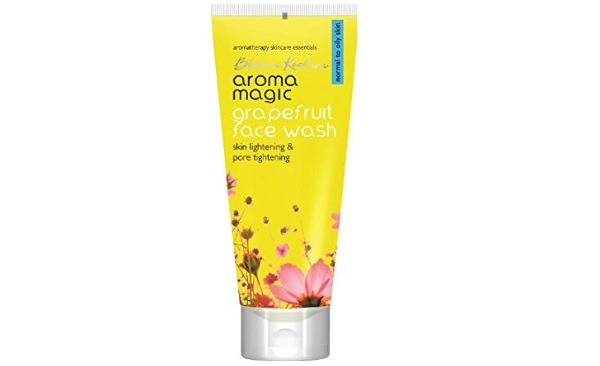 Grapefruit is vitamin C rich fruit that lighten the skin and tightens your skin pores. It is one of the best Ayurvedic face washes for pore tightening. When you have open pores your skin appears dull and more oils are secreted. The face wash is best suitable for normal to oily skin. Other than grapefruit it also contains lemon and aloe vera extract.
How to apply:
Moist your face and neck. Apply the face wash and massage for few seconds. Used it twice a day for better results.
6. Forest Essentials Mashobra Honey, Lemon and Rosewater Facial Cleanser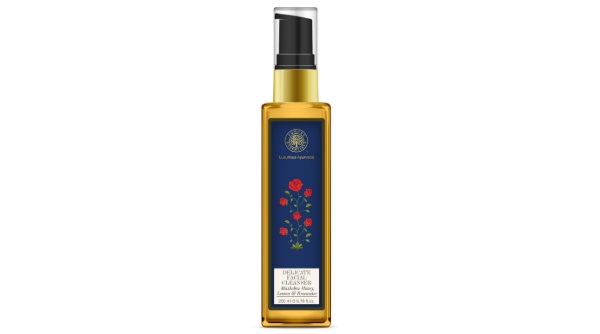 The facial cleanser is from a renowned brand Forest Essentials and is one of the best herbal Ayurvedic face wash from luxury brand that it contains Honey, Lemon and rose water. It can be applied by all the skin types and especially when your skin is sensitive. It contains multiple vitamins in its ingredients. It clarify the pores and balances the oil secretion and makes your skin vibrant and glowing. It's the best herbal face wash for dry skin.
How to use: Wet your face with clear water. Taking some of the face wash apply it on your face. Massage for 10 to 12 seconds and rinse off with clear using clay water.
Price: 1175 rupees for 200 ml
7. Lotus Herbals Tea Tree and Cinnamon Anti-Acne Oil Control Face Wash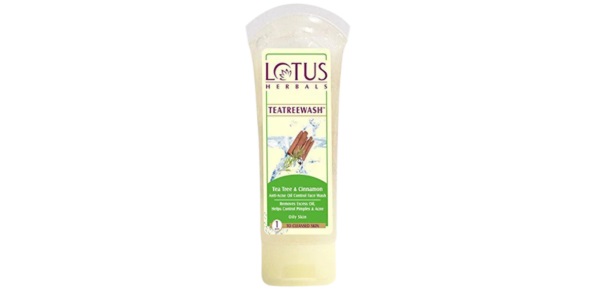 The natural face wash contains tea tree and cinnamon. Both of these ingredients are wonderful in curing your acne and painful inflamed pimples. And once the acne are healed completely, the marks behind are also taken care by this face wash. Tea tree is a well known ingredient, used in anti acne products. It's one of the best herbal face wash for combination and acne prone skin. It clears your skin and pores by getting rid of any pore clogging residue. It reduces excess oil and maintains a clear skin and is the best organic face wash for oily skin in India.
8. Vaadi Herbals Skin Whitening Saffron Face Wash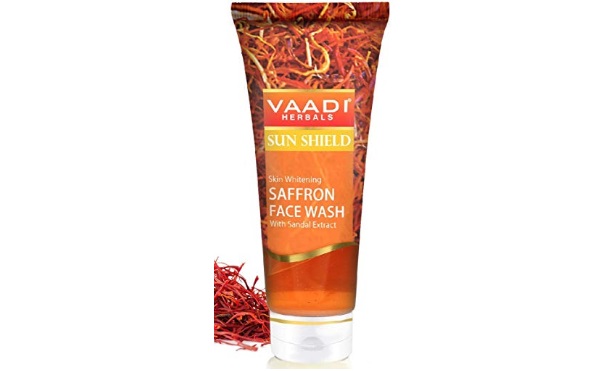 The herbal face cleanser contains saffron extracts. Saffron is well known to show the sun burning and to reduce the pigmentation and sun tanning. It is also a suitable ingredient for fairness. The skin whitening face wash is very affordable and is suitable for all skin types. 
9. Himalaya Herbals Fairness Kesar Face Wash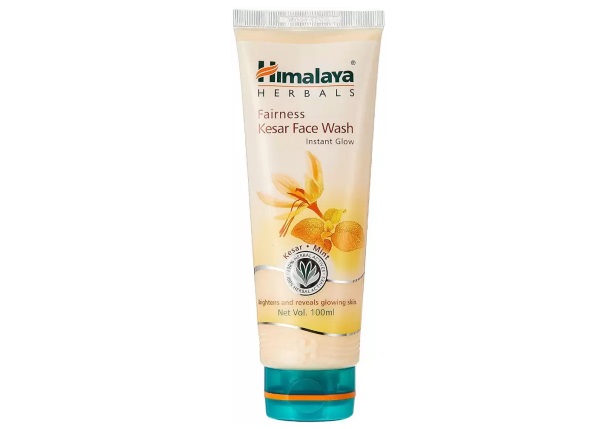 Himalaya Herbals Kesar fairness face wash is an Ayurvedic preparation using Kesar and mint. These two ingredients are well known to improve your skin natural glow and enhance the brightness. It has a creamy formula which gives lathers and does not cause your skin to become stretchy. It is soap free and natural formula that helps to revive dull skin tone. Mint is an antiseptic product which is used in a lot of anti acne products to clarify the skin and kills acne causing bacteria. It's an organic skin whitening facial wash.
10. Oshea Papayaclean Anti Blemish Face Wash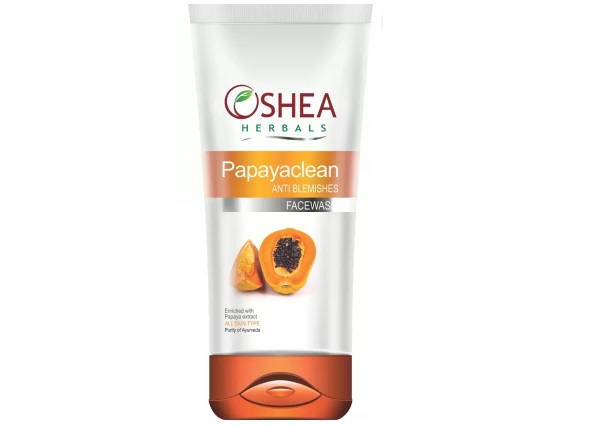 Oshea Herbals Papaya face wash is made to fight those blemishes that make skin dark and dull tone. It removes the skin pigmentation and blemishes like dark spots. It is rich in ingredients like aloe vera and papaya. Papaya is full with enzyme which is responsible to increase the cell turnover and to lighten your skin tone. Aloe vera on the other hand, it nourishes your skin and also clarifies the dark spots. The dermatologically tested product is one of the best herbal face washes for all skin types and dark spots.
These are the best organic face wash in India from different brands. The herbal nature of these products helps them to work efficiently yet with no possible side effects.