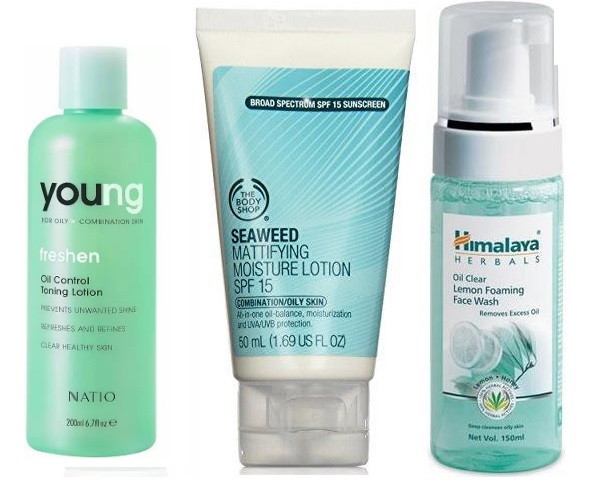 Oiliness can be a constant problem for people with oily skin. Have you noticed, when the sebum and oils come up on the face, it looks darker and lifeless. Greasiness also clogs your pores. As a result, dead skin and bacteria causes skin blemishes. Daily our skin gets constantly exposed to pollution and becomes oily and dull. These pollutants can eventually also make the skin blemished. The skin appears filled with acne and dead skin cells.
So, what can we do? This problem can be solved by the oil control products that can help us to combat the excessive sebum. Oil control face products can be your face wash, cleansers, scrubs, oil control sheets, oil free skin moisturizers and creams. So, out of so many products available in the market, we have searched for those best products for oily and acne prone skin.
Best Face Products for Oily skin in India For Acne Control
1. The Body Shop Seaweed Oil Control Gel Cream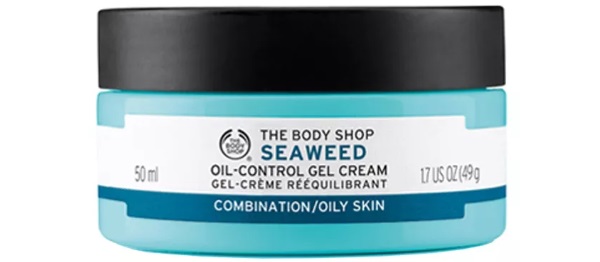 Oil control gel cream is suitable when we have oily skin, mainly to control the breakouts. The Body Shop Gel cream is ideal for controlling the oils on the face. It moisturizes the dry skin areas, but as this has the amazing sebum controlling product, it's perfect for sticky skin. It's able to give matte shine free complexion when applied daily. It's the best product for oily skin to control oils.
2. The Body Shop Seaweed Oil Control Lotion SPF 15 PA++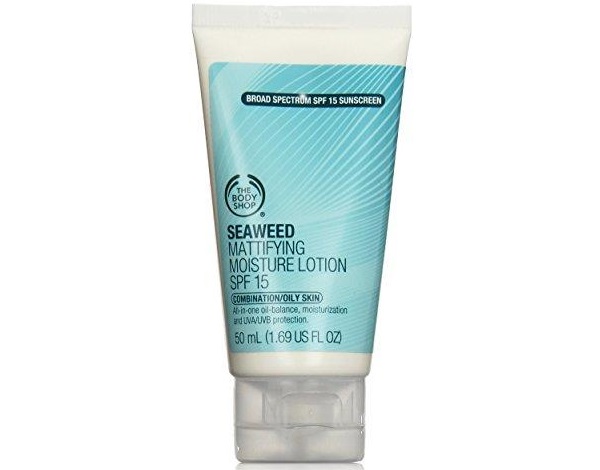 This is the light weight and non-greasy skin lotion with the potential oil control features. This oily skin product is appropriate for acne prone skin. Its texture is easy to blend and does not sit on the skin layer. It also has UVA/UVB protection and shield the skin against the UV skin darkening. It's the best moisturising product for oily skin in India.
3. Biotique Bio Clove Purifying Anti Blemish Face Pack for Oily & Acne Prone Skin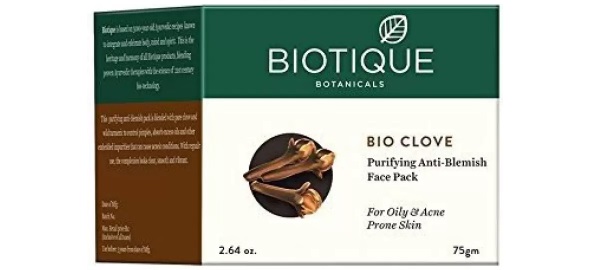 You can detoxify your skin using this purifying face pack. Face packs are extremely beneficial for the skin that is oily and acne prone. Do you know why? It is because this face pack is enriched with the clove and wild turmeric to control and minimize the acne scars and pimples. This anti blemish face pack absorbs the excess oils and kills the microbes causing breakouts. Clove or laung, is a warm spicy herb, that loaded with the anti bacterial properties. This product is the best face pack for oily acne prone skin.
4. Neutrogena Oil-Free Acne Face Wash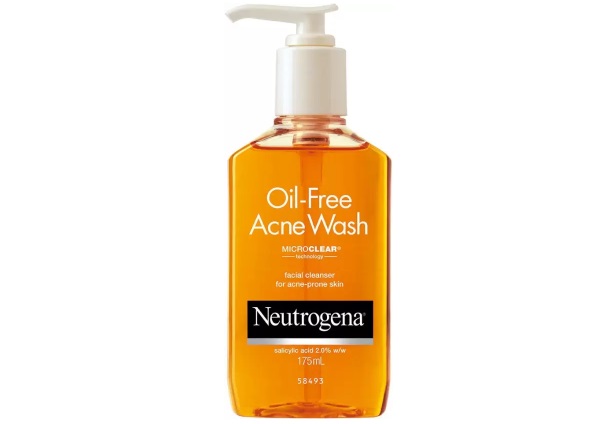 Neutrogena Oil-Free Acne Face Wash is gentle even on the sensitive and easy to get Irritated kind of skin. A salicylic acid facial cleanser with oil absorbing properties like Neutrogena can be wonderful. The gel texture has a foaming base that lathers well to get rid of those tough to remove traces of oils on the facial skin. Neutrogena oil control and oil free face wash also fights the acne causing microbes. It's the best face cleansing product for oily skin in India.
5. Garnier Men Oil Clear Matcha D-Tox Gel Face Wash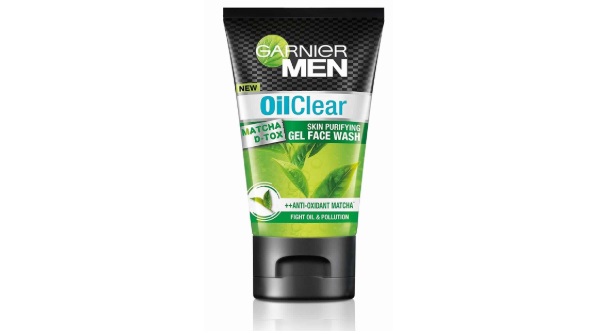 It's the best men's product for oily skin. Garnier Oil Clear Matcha De-Tox Skin Purifying Gel face wash is the first ever face wash which is designed for men to eliminate the skin impurities. The face wash for men, has the world's most powerful green tea. Matcha green tea is enriched with polyphenols and 100x antioxidants power of regular green tea. Therefore, this face wash can eliminate the oils, dullness and pollution. It comes with the high foaming gel technology that deeply purifies the skin, unclogs the blocked pores and leaves skin sparkling.
6. Kiehl's Oil Eliminator Refreshing Shine Control Toner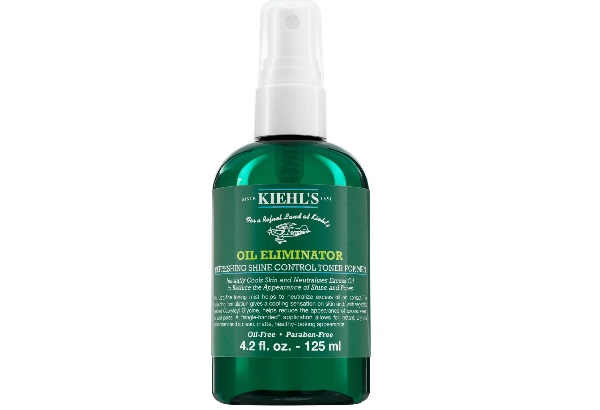 Kiehl's toner is oil controlling in nature. Facial skin toners are suitable to get rid of that oiliness and excess sebum. So, this is formulated for men. This also has cooling toning properties which can help refresh the skin.  The Ultra-fine toning mist helps to reduce excess oil. The skin toner immediately cools the skin and neutralizes excess oil to reduce the appearance of shine and open pores. After the application, the toner leaves the skin clean, matte and oil-free. It is a paraben-free, sulfate free and dermatologist tested product, which is also allergy tested, non-acnegenic. The product is a bit high in price, but guys if you need oil control skin toner then do try it.
7. Nivea Men Advanced Whitening Oil Control Face Wash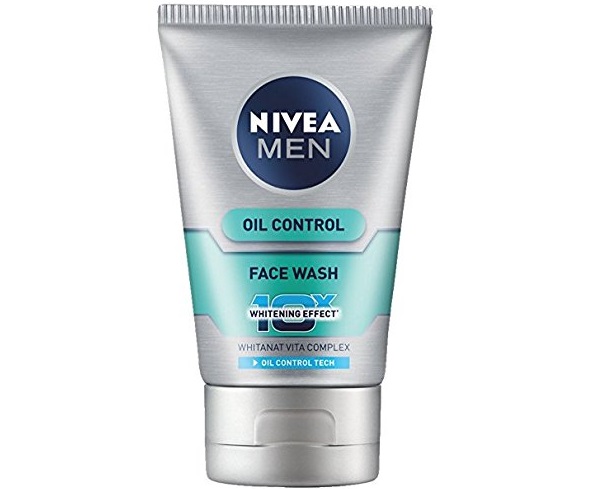 This is one of the best skin face wash for the men. The Nivea Men Advanced whitening oil control face wash is for men with oily skin. So, guys do try this twice in a day to keep the oils away. Price too is quite affordable and you can buy it from most of the stores.
8. Dove Deep Pure Oil Control Facial Cleanser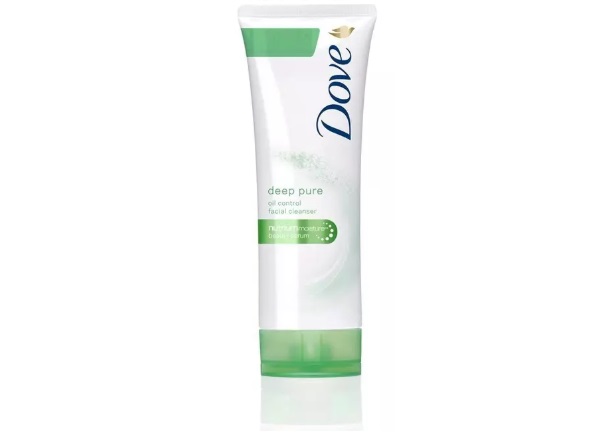 Okay, so this product here is more for the normal to combination skin. I am saying this as this is a Deep pure oil control facial cleanser. This is for the skin that needs moisturization and oil control both. It means that your skin remains matte. It gently cleanses dirt and excess sebum from the pores. The face wash soaks the excess sebum for a matte look. It is suitable for normal, sensitive or dry skin. It has the micro puff which deeply cleanses the pores and leads to the smooth skin.
9. Dermalogica Clear Start Oil Clearing Matte Moisturizer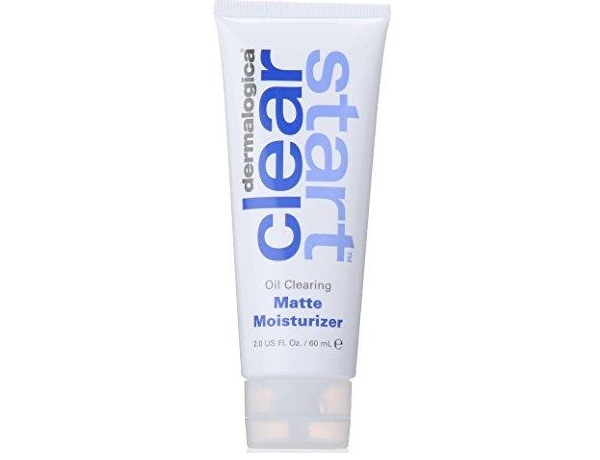 This next product is a facial skin moisturizer that minimizes oil and shine. This is a very ultra-light, non-greasy hydrating formula that is able to control the greasiness. Dermalogica Clear Start Oil Clearing Matte Moisturizer has the SPF to shield against the UV rays. It's the best moisturiser for oily skin.
Price: 1795 rupees
10. Biotique Bio Chlorophyll Oil Free Anti Acne Gel

Biotique Chlorophyll Oil Free Anti-Acne Gel is a light refreshing gel moisturizer,, which is made to sooth the skin and to keep it nourished. But with nourished we do not mean that this is oilier but it does have the oil free formula and it is an anti acne gel product. The chlorophyll and extracts of seaweed, sea algae, aloe vera and gum Arabic, tighten pores, avert blemishes, and keep skin nourished and clear without flaking.
Recommended for: Suitable for oily and acne prone skin
Price: 530 Rupees
11. Beauty Formulas Oil Control Facial Wash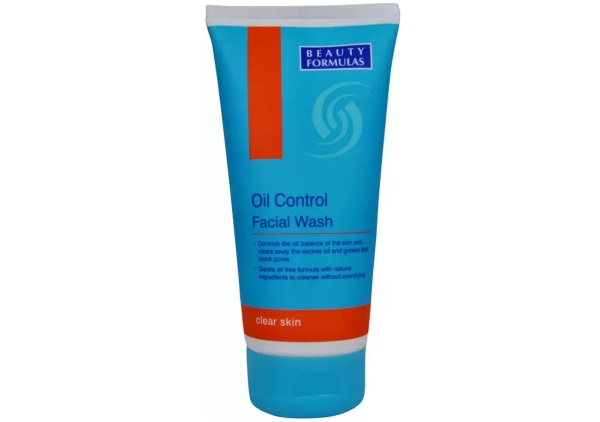 Beauty Formulas Oil Control Facial Wash has the oil control formula that balances the skin's moisture levels but yes, it does oil control too. It frees the skin from the excess oil, grease that is susceptible to block pores. The mild and gentle oil-free formula with natural ingredients cleanses your face without over-drying it, so this is recommended for the oily combination skin.
Price: 240 rupees
12. Biotique Bio Pineapple Oil Control Foaming Face Wash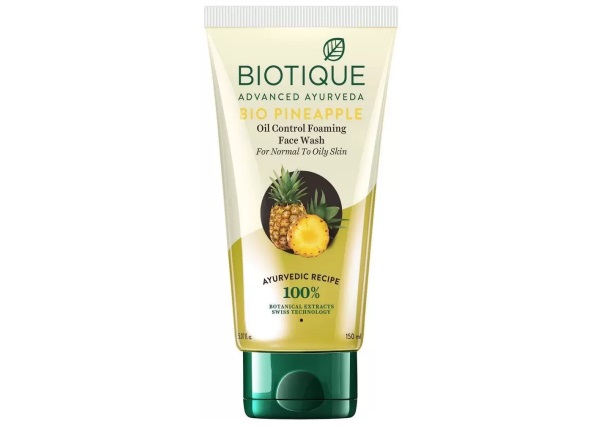 Yet another Biotique face wash with the oil control features. Get Bio Pineapple Face Wash is a foaming and 100% soap-free cleansing gel that is made with the natural ingredients like that of the extracts of pineapple, Margosa or neem leaves, euphorbia plant and clove oil  or laung that helps to dissolve the waterproof makeup as well. Apart from that, these ingredients also cleanses the pores and purify the complexion. It's the best oil control face wash product for oily skin.
Price: 65 rupees for 100ml
13. Clean & Clear Deep Action Oil Control Face Wash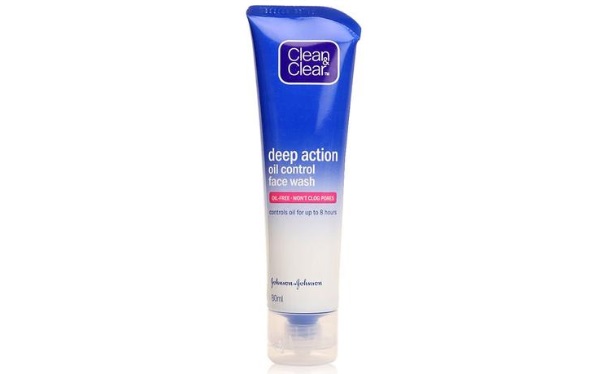 Clean & Clear makes products for oily skin and acne prone skin for teenagers and adults who struggles to keep their oily skin clean. It has a unique formula cleans the deep seated impurities into pores. The product has ingredients to dissolve the hardened sebum and oils and also the makeup that blocks the pores.
14. Natio Young Freshen Oil Control Toning Lotion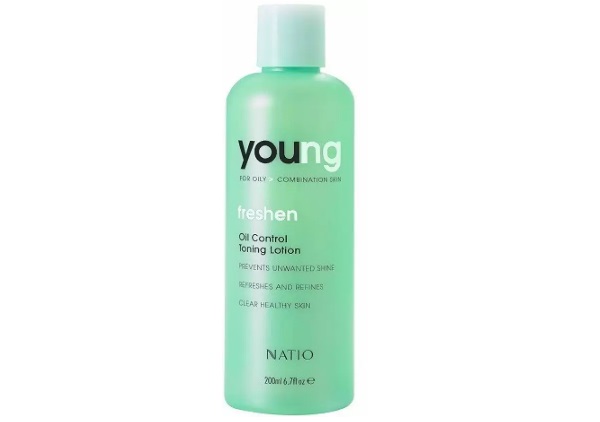 Natio Young Oil Control Toning Lotion is made with botanical ingredients like Witch Hazel and Cucumber that cools and soothes your skin. It absorbs excess oil and removes those tough traces of makeup and dirt effectively.
15. Himalaya Herbals Oil Clear Lemon Foaming Face Wash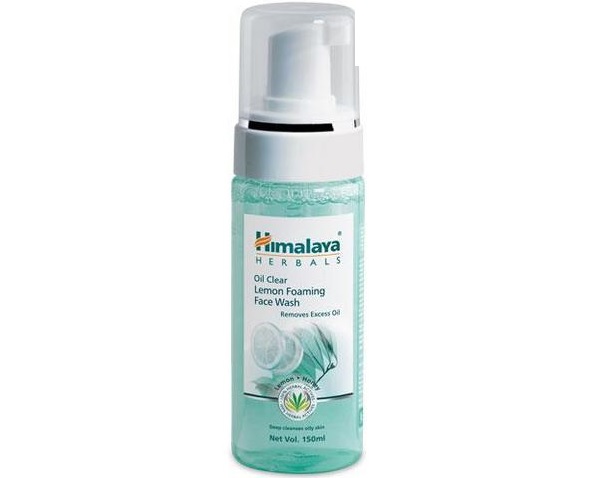 Do you want an oil control product that should also be soap free? Then Himalaya's Oil Clear Lemon Face Wash is a soap-free, herbal formulation that is suitable for the oily skin and acne prone skin. Its gel formula gives satiny lather that cleanses the face and removes excess oil. The face wash is designed with the lemon and honey extracts; hence, this is suitable for men as well as women to get healthy glowing skin.
These are the best products for oily skin in India. These are easy to buy from online and in stores.