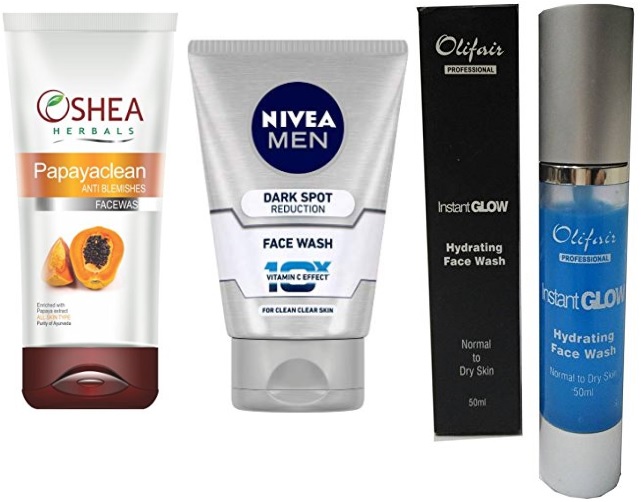 How to remove dark spots? Which are the faces washes to remove the dark spots in market? If these are your questions, then this post about the best face washes for dark spots removal in India, will help you out. Spots are a sign that your skin is getting damaged or they are also seen after acne cures. Instead of dark spots, you can also notice black marks or brown spots on your skin.  With aging too, spots can show up on your skin surface.
While these spots make your skin uneven, dark and flawed, it is important that you get rid of spots as soon as possible. When there are face washes available in India for dark spots removal, why not use one of them. This post will help you in figuring out the best dark spot remover face wash in India.  After using these facial cleansers, you will notice a positive change in this skin. Because of the ingredients that are there in these cleansers, they will fade the spots faster.
Best Face Washes for Dark Spots in India (2021) To Remove Spots
Here is the list of best facial cleansers for dark spots removal that can answer your question on how to get rid of dark spots faster.
1. Oshea Papayaclean Anti Blemishes Face Wash
The papaya clean face wash is an anti blemish facial cleanser that comes loaded with the power of papaya fruit extracts. It also contains aloe vera and licorice extract to suppress the production of excessive melanin which is the main reason of your skin darkening. The facial cleanser is non-drying, therefore can be used by people of all skin types. It would be better, if you use this cleanser twice in a day, morning and evening. This is the best face wash for dark spot cure which received great ratings from the users.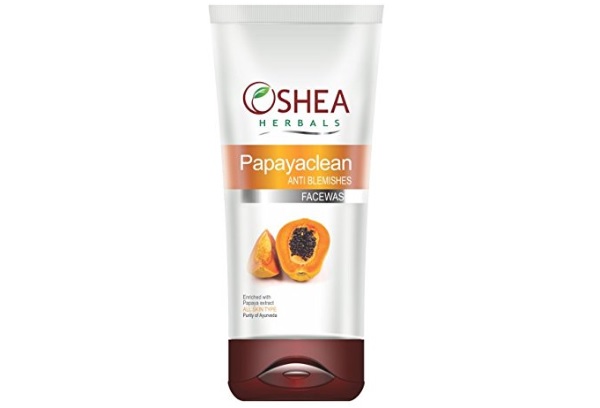 2. Lotus Professional Phyto Rx Smooth Skin Anti Ageing Face Wash
It's not just an anti aging face wash, but also remove dark spots and marks from your skin. The product is free of artificial fragrances and colors. Isn't that good! Moreover, being free of preservatives like parabens, is this is one of the best facial cleansers for age control. It contains the thyme, Basil and turmeric, potential and helpful enough to give you blemish free and dark spots free skin. It cleanses your skin without leaving any traces of dryness or stickiness.
3. Nivea Men Dark Spot Reduction Face Wash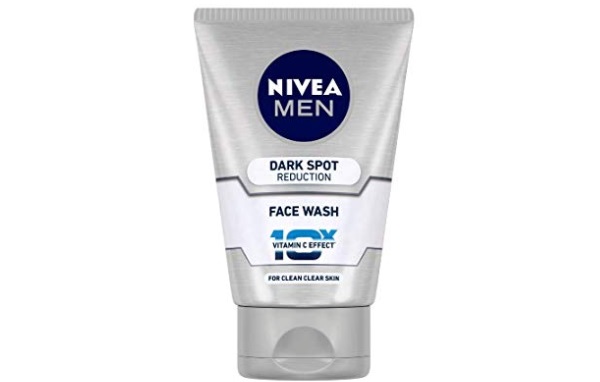 It's the best dark spot removal face wash for men, which is available in Indian market at affordable prices. It removes the impurities and excessive oil from your skin to review a fresh complexion. While the product controls oils, it also lightens the spots on your face. Apply it twice in a day for better results. It is it is rich in 10 nutrients like licorice, Vitamin E, Pro vitamin B5, Vitamin C, glycerin, ginseng root extract and many others. The thick and creamy nature of this face wash clears the dirt and oil buildup. The dark spot remover face wash clarifies without drying your face. You would need around small pea sized amount. If you have beard, then use a little more.
4. Olifair Hydrate Insta Glow Gel Face Wash Spot Reduction Face Wash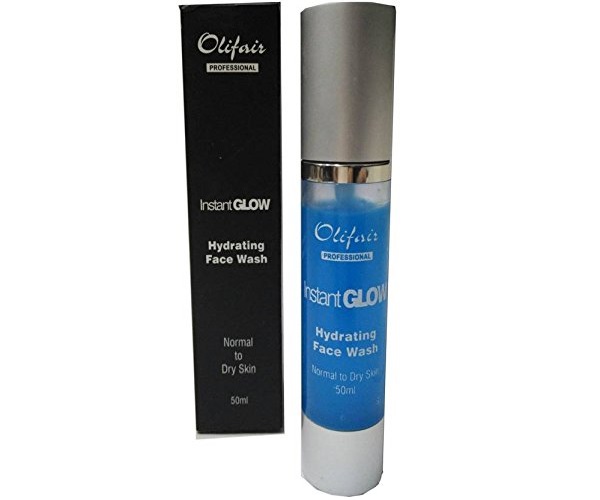 Olifair Hydrate Insta Glow Gel Face Wash Spot Reduction Face Wash is formulated for all skin types. The product is the best face wash, specially made to combat the dark spots on your facial skin. The dark spots removing face wash revives the dull, lack luster and uneven tone complexion. Blended with the natural herbal ingredients, it removes the impurities responsible for making your skin dull and tired looking. It can be used by boys and girls both.
5. The Body Shop Tea Tree Skin Cleaning Facial Wash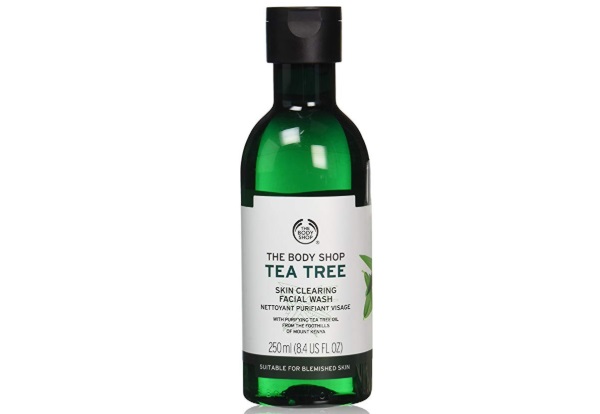 Do you know, tea tree not just for curing acne but also heals the spots and scars? This is so true, tea tree is a wonderful ingredient to purify and detoxify your acne prone skin. This product can be used by all the skin types because it does not have a very drying nature. Rather, it is perfect for daily use. There are individuals who have dry skin with breakouts. It's the best face wash for pimples and dark spots. At first, it may give you slightly tingling sensation but that is normal for this facial cleanser.
6. Lakme Absolute Perfect Radiance Skin Lightening Face Wash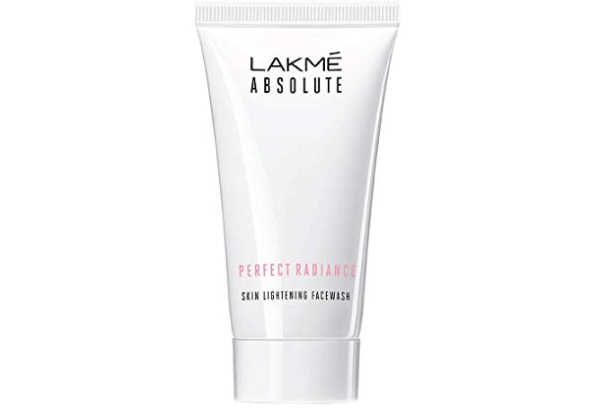 Loaded with vitamins, this facial cleanser fights the factors blocking your natural fairness. Factors like spots, dullness, blemishes, scars, tanning and oiliness are the major culprits for your dark complexion. The vitamin rich formula replenishes your skin and fights the dullness causing factors. It can also remove even the waterproof foundation. Upon application your skin looks brighter. But, it doesn't control oils for too long. This is something you have to look for if your skin is very oily. It's a suitable cleanser for all skin types for skin whitening and spot removal. But I feel that it works better when your skin is oily, acne prone, combination to normal.
7. VLCC Snigdha Skin Whitening Face Wash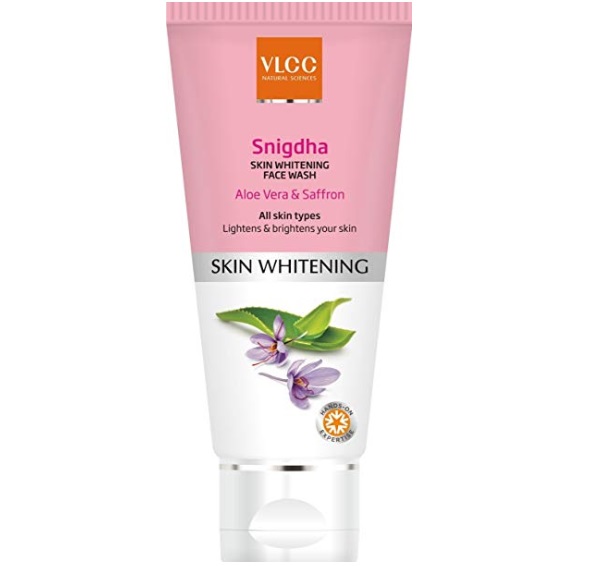 It's a very affordable dark spot removing face wash from VLCC. The skin whitening face wash contains aloe vera and Saffron. It is known to lighten and brighten your skin while fighting the spots and marks. It doesn't have a very drawing nature but yes it's not very suitable when you skin is already dry. It creates foaming rich lathers to purify and cleanse the skin of any dirt and impurities.
8. Himalaya Clear Complexion Whitening Face Wash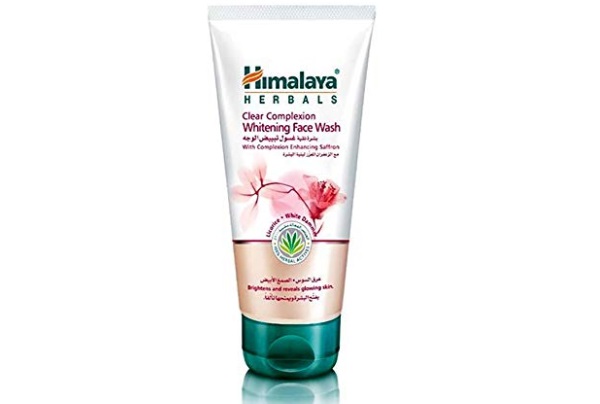 The face wash not just lightens the skin complexion by minimizing the melanin production; it also works on black spots. It contains saffron and liquorice. Saffron being a dark spot healer instantly gives you fair skin. White dammar is a rich source of flavonoids and polyphenols which are antioxidants that fight the damage causing free radicals on your skin. You get double benefits by using this facial cleanser. One is to get a healthy fair skin complexion and to improve the appearance of dark spots. It's the best face wash for fairness and dark spots.
9. Ozone Whitening Creme Face Wash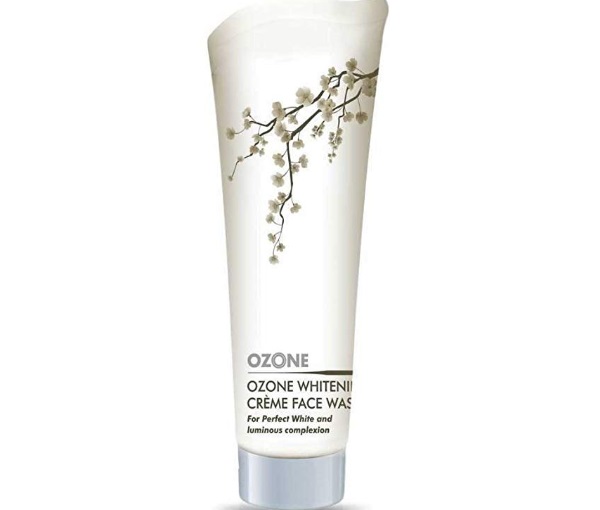 It is a face wash that comes without the harmful chemicals. It removes any pore clogging impurities and dead skin cells. It instantly moisturizes skin while giving it a perfect luminous glow. It's basically a facial cleanser that increases the glow and removes dark spots effectively. It is a very thick and ready to generate foaming kind of facial cleanser that people with all skin types can use.
Hope our list for the best face wash for dark spots in India helped you out. Make sure you scrub regularly, like twice a week for better results. Drink lot of water and apply clay packs and masks.