Face cream is an important step in our skin care. Definitely skincare starts with a good facial cleanser but the most important product would be a good face cream. In this post at AllureBeautyWorld.com, we have put together this list of the best everyday use face creams for Indian skin types. We have included all the best brands and the newest products which have got good ratings and reviews from the users. Choosing the suitable daily applying face cream is crucial else, it can make skin rough or even greasier. Having said that, the list includes the best creams suitable for men and women's skin.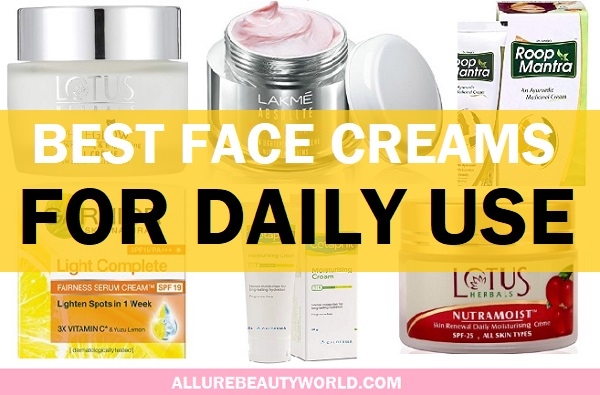 List of Best Daily Use Face Creams in India (2022) For Men and Women
Most of these creams are formulated for different purposes like anti aging, skin whitening, dark spot removal, skin pigmentation control etc. You can choose the best one depending on your skin type, tone, and the problem that you are facing. The list of best daily face creams in India also includes some of the creams which are for normal skin that does not have any problem at all, but just for the moisturization purpose or for fairness.
1. Lotus Herbals Whiteglow Skin Whitening and Brightening Gel Cream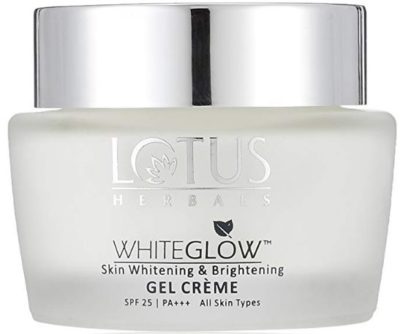 Lotus Herbals Whitening And Brightening Gel Cream is one of the most popular skin cream that is suitable for oily skin, normal skin and even the combination skin. It may not be extremely good for very dry skin during winters, but it is suitable for most of the skin types. It also comes with SPF 25 that protects your skin when you go out under the sun. Being rich in the saxifraga and Mulberry extract, it restores the skin balance, minimizes dark spots and improves the skin tone and texture over the time. On a list this is one of the best rated and used skin creams for Indian skin. Most importantly the price is also very light on your pocket. 
For your dark spots, you must read about these best creams to remove dark spots from face in India.
2. Lakme Perfect Radiance Fairness Day Crème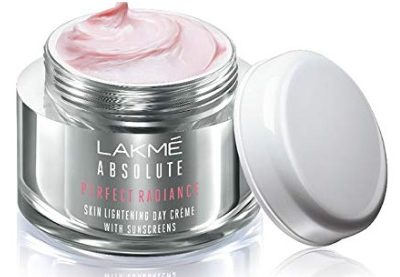 Lakme Perfect Radiance fairness day cream is the most used cream. It is basically is a fairness cream that contains the ingredients that enhances your skin tone. It also comes with inbuilt sunscreens that protect your skin from the sun damage. It has light texture that gets blended on the skin nicely and makes it safe and suitable for oily skin and combination skin. This cream is not the best for very dry skin though. Other than that the cream gives you fair and radiant look. If you have oily skin and looking for a good skin cream, it's the best everyday use cream in India for oily skin whitening. Price is also very affordable and availability is easy.
3. Garnier Skin Naturals Light Complete Serum Cream SPF 19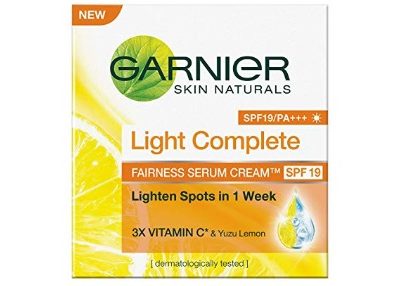 It is a serum cream which is light and suitable for oily and acne prone skin. It contains three times more vitamin C that works to lighten your dark spots within a week. The cream is suitable for all skin types but is not a great cream for dry skin. It will reduce your dark spots, pigmentation and acne scars from the skin so it will take time like 10 to 15 days.  It is the best summer cream in India for very oily skin which is affordable.
You can also know about these vitamin C rich creams available in Indian market. Such creams are helpful in adding not just glow but in reducing spots.
4. Roop Mantra Ayurvedic Fairness Face Cream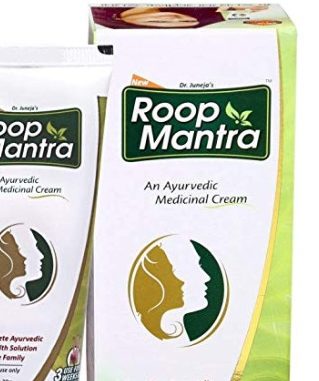 Roop Mantra Ayurvedic skin cream is made for Indian people who like to use Ayurvedic medicinal cream. If targets the spots, scars and marks. It is also a very effective cream for pigmentation but that need time of at least 2 to 4 weeks depending on the type of pigmentation you've. The skin texture is thick but yet it blends nicely on the skin. Having said that, it is not very good for dry skin but is perfect for oily skin. Clearly, it's the best daily creams in India for men and women with normal to oily skin for evening toning.
5. Himalaya Clear Complexion Day Cream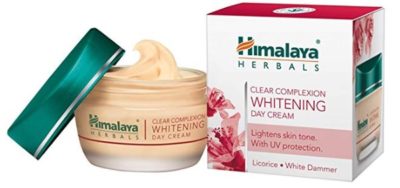 Himalaya clear complexion day cream is perfect for all skin types during summers and winters. The cream has a very light and easy to penetrate texture. By far, it is one of the best skin whitening creams in India for people who are looking for herbal affordable products.  It contains liquorice and white dammar that lightens your skin tones and also gives you sun protection. Check out list of best face creams for combination skin.
6. Lotus Herbals Nutramoist Skin Renewal Daily Moisturising Creme with SPF 25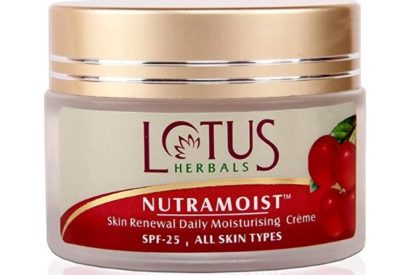 The skin renewal daily moisturizing cream is from the brand Lotus. It's a day cream with SPF in India with SPF 25. The cream is suitable for dry to normal skin tone as it contains excessive hydration and moisturizing ingredients. The brand says that it is for all skin types but it can be a slightly sticky for oily skin. As it contains Alpha hydroxy fruit acid from grapes, it acts as a natural antioxidant and anti aging product.
For your dry skin, I will definitely recommend you to check this post of mine that talks about the best fairness creams for dry skin.
7. L'Oreal Paris Skin Perfect 20+ Anti-Imperfections Cream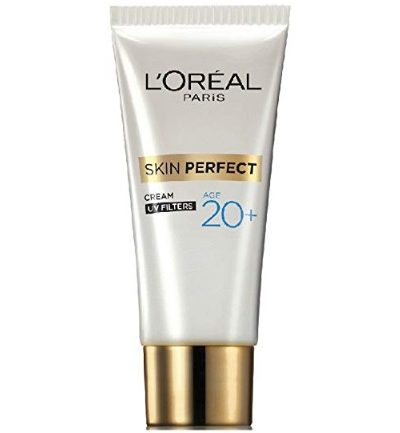 If you are young and your twenties then the cream is perfect. In twenties, dark spots and sun tanning can be your major issues. As it also has SPF, it protects your skin from UV rays. The cream makes sure that your skin stays healthy and brighter. You can be used by all skin types. It's the best daily use cream for all skin types.
8. Biotique Bio Saffron Dew Youthful Nourishing Day Cream

It's a youthful herbal skin cream which is very moisturizing in nature. It's one of the best face creams in India for very dry to normal skin type. Moreover, it works well during winters and summers. The saffron extract in this cream gives it a nice peachy colour and works on your skin to retain youthfulness. It increases the cell renewal and hence, eliminates dry lines and wrinkles, also enhances the fairness.
9. Nivea Soft Light Moisturiser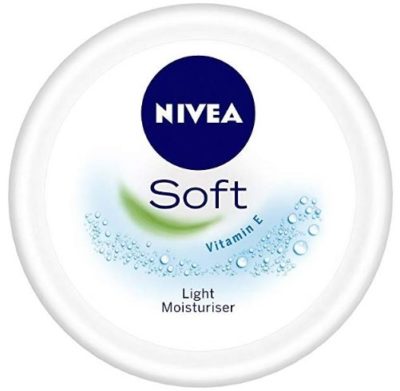 People who are looking just for light moisturizer and nothing else, Nivea Soft light moisturizing cream is perfect daily cream for normal skinned ones. This cream is suitable for all skin types but not for very oily face. It can be your summer and winter cream when your skin is normal to dry. The cream is a good moisturizing cream that even kids can use.
10. Biotique Bio Coconut Whitening and Brightening Cream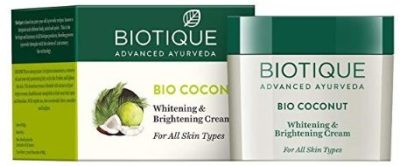 It's one of the best skin whitening creams for dusky dark skin that is normal to dry. Extreme hydrating formula and whitening properties of this cream makes it suitable for dry skin. It helps to keep the skin moisturized and relieves dryness. Coconut and other herbal extracts help to whiten your skin tone. It also helps to fade away the dark spots and blemishes on regular use. It is blended with Dandelion and Manjistha along with virgin coconut oil which is a good face moisturizer.
You can also read about these amazing face packs with yoghurt to whiten your skin tone naturally.
11. Fair and Lovely Advanced Multi Vitamin Face Cream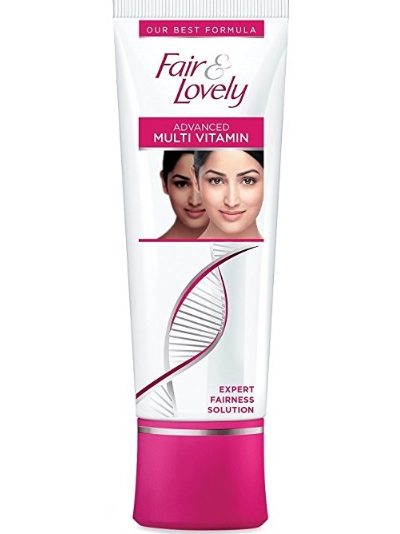 Fair and Lovely advanced whitening cream is available on every shops nearby you. It's very affordable cream that targets the dark spots, dullness and roughness of the skin. As the cream is rich in multivitamins,it will reveal a fresh glow on your skin. It is not a very good option for dry skin but for oily skin this is one of the most used fairness creams in India.
Here are some more fairness creams in India for oily skin which you can take a look and choose for yourself.
12. Kama Ayurveda Eladi Hydrating Ayurvedic Face Cream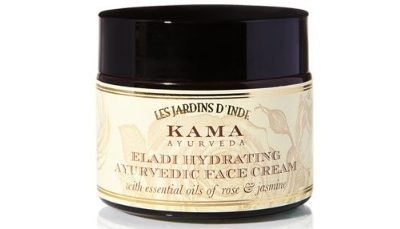 The luxurious and nourishing face cream is made with a combination of pure coconut milk and sesame oil. Kama Ayurvedic natural face cream is for those who prefer herbal products. The price is on the higher side but if you like this brand, then this is one of their best creams to use for dry skin. It helps to even tone your skin and prevent premature aging. Even for dry sensitive skin this is a very good natural moisturizer.
13. Pond's Age Miracle Wrinkle Corrector SPF 18 PA++ Day Cream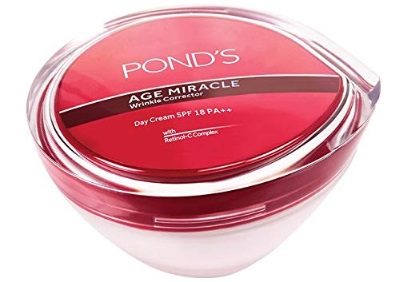 Ponds Age Miracle Cream is one of the best anti wrinkle creams in India that many men and women have used. The cream is also very budget- friendly and suitable for dry to normal skin. The cream has SPF 18 that gives daily protection against UV rays. With the powerful anti-aging fairness formula containing vitamin B3, it strengthens the skin natural repair system and increases the collagen. It is a retinol face cream that is safe for daily use and can be applied once in a day during the daytime.
I've created this entire list of the best anti aging night creams available in the market which you can also see.
14. Cetaphil Moisturising Cream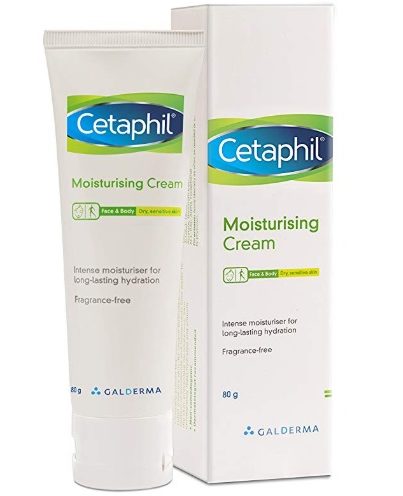 Cetaphil moisturizing cream is the best long lasting and paraben-free skin moisturizer which is formulated for dry and sensitive skin. As, it is developed by Dermatologist therefore is safe. It gives just the hydration and nothing else.
15. Gulabari Moisturising Cold Cream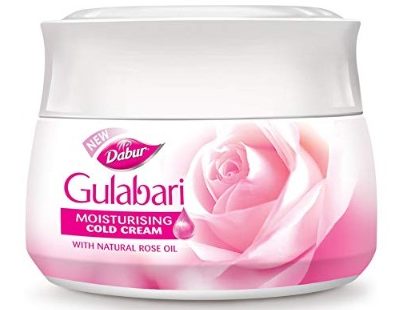 When winters are here, your skin gets dull dry and rough. Dabur Gulabari is one of the best pocket friendly winter cold creams in India.  The cream is rich in natural Rose oil and vitamin E that works on the dullness and dryness. It heals the dry patches and your skin becomes glowing like a rose. This cream is not for oily and acne prone skin since it is very sticky and can block pores. Applying it at night helps moisturize your dry face.
16. Pond's White Beauty Anti Spot Fairness SPF 15 Day Cream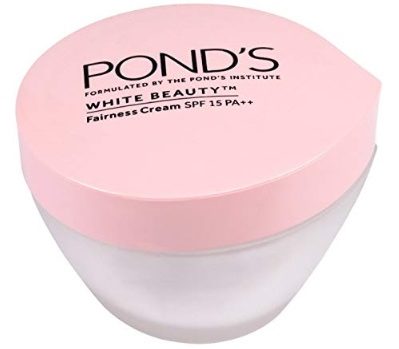 This daily use cream fades dark spots on your skin. When you get rid of the pimples and acne, then spots are after your life. If you are struggling to get rid of the spot on your face then this anti-spot formula is suitable. It has vitamin B3 that lighten the dark spot from inside and even tones. The dark spot removal cream is safe for all skin types.
or getting rid of the pimple marks do, check these anti pimple marks creams available in the market here.
17. The Face Shop Chia Seed No Shine Intense Hydrating Cream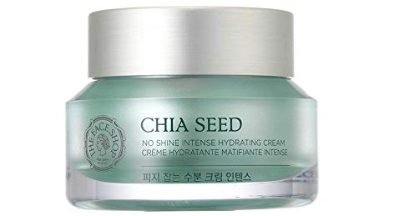 The enriching cream is rich in Chia seed extracts. It is an instant hydrating cream that gives you no-shine but hydration. As, it is a very light moisturizing cream with the Chia seed and cotton seed extract, it's suitable for oily skin. The only thing is the price which is not very affordable but if you can shell out that much then do give it a try. By the way, it's the best face cream in India to get glowing skin.
18. Mcaffeine Uplift Trance Caffeine Face Moisturizing Day Cream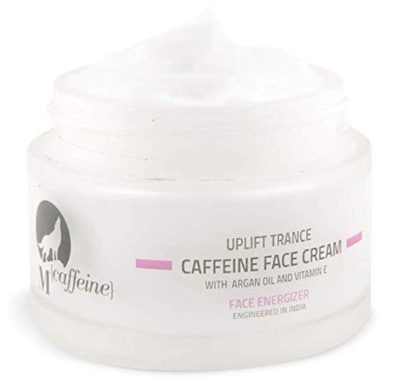 The Face moisturizing cream is ideal for normal to dry skin. It has a unique caffeine Complex that treats the dryness and gives you glowing face. The cream also firms your skin because of the caffeine content in it. Aloe vera extract helps to make your skin supple. It is paraben free face moisturizer in India, which is suitable for daily use for dry skin.
19. VLCC Ayurveda Youth Miracle Anti Ageing Cream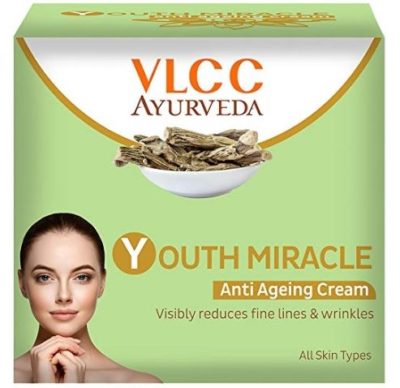 This VLCC face cream is an affordable anti aging cream made for all skin. It reduces the appearance of wrinkles and reduces pores. Other than that, it restores the skin elasticity and tissue regeneration. It's not as effective for oily acne prone skin.
20. Kaya Skin Clinic Dramatic Renew Day Cream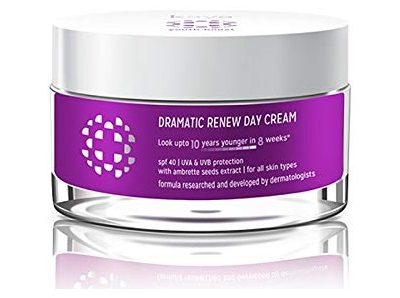 The anti aging cream is a daily use day cream suitable for which your skin. If find the signs of aging like deep lines, crow's feet, loss of firmness. The cream hydrates your skin thoroughly to give it bright look.
This is the list of the best daily use face creams for Indian skin available in India. So if you have got any concerns regarding any of the cream, you can read about the cream and depending on your skin type you can use it. Most of these are day creams that can be applied during the daytime therefore, you can use a separate and night cream for yourself. Here are the best anti aging night creams in India.