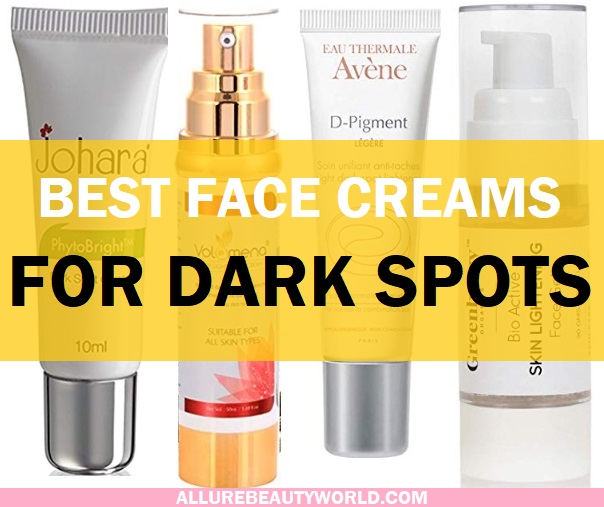 Dark spots creams and gels are made to even out teh patchy skin complexion. Spots and marks on your face are something that you never ever wish to see. Dark spots not only makes your skin look discolored, they also make one quite conscious about them. There can be different types of spots on your skin like brown spots, age spots, black spots due to acne scars etc. In this post at Allure Beauty World, we have put together the best cream for reducing dark spots. Men and women both can try these creams and the best thing is that they will help you get rid of the dark spots within few days to few weeks depending on the ingredients in particular cream.
Other than that, you can also use home remedies to remove dark spots from your skin while sitting at home. The process takes time but is natural. Just by simply applying lemon juice everyday twice in a day can result in lightening of blemishes within few days. Using the best cream for dark spots ensures that you get the results and don't have to put in a lot of efforts.
Best Face Creams for Dark Spots to even Out the Skin 
Complexion
So, let's get started and check out the best products for dark spots removal that boys and girls can apply.
1. Johara PhytoBright Dark Spot Corrector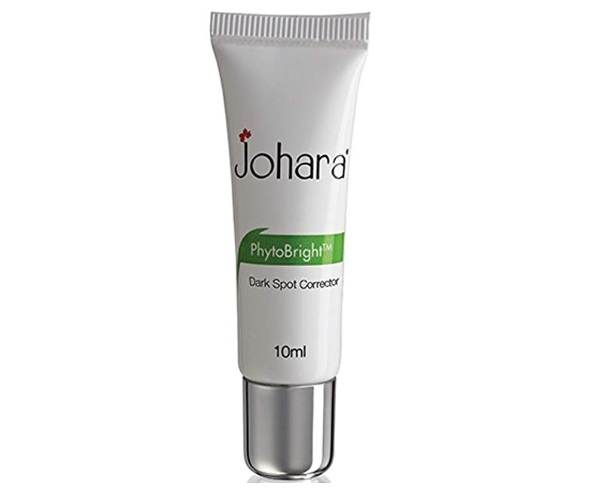 The skin correcting cream infuses moisturization with its PhytoBright Complex that fights the spots and marks. It is a lightweight serum which is suitable for all skin types. Even if you have oily to combination skin you can try this black spot remover cream /serum product. Apply it at least twice a day for getting best results. The organic ingredients in this cream helps to remove black spots on skin. It's also good for sensitive skin.
2. Nivea Men Dark Spot Reduction Cream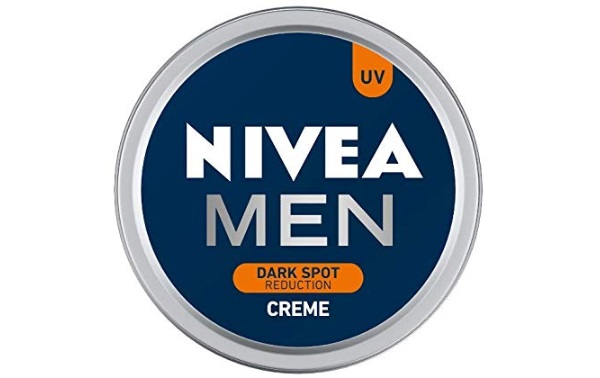 It's made exclusively for men's skin to fight dark spots and sun tanning. It comes with UV filters that works to protect the skin against UV rays. It is a light and non-greasy fast absorbing skin cream that can be applied during the daytime. The affordable price makes this product a must try for men who would like to remove the dark spots. It's available at affordable prices.
3. Oriflame Optimals Dark Spot Reduction Night Cream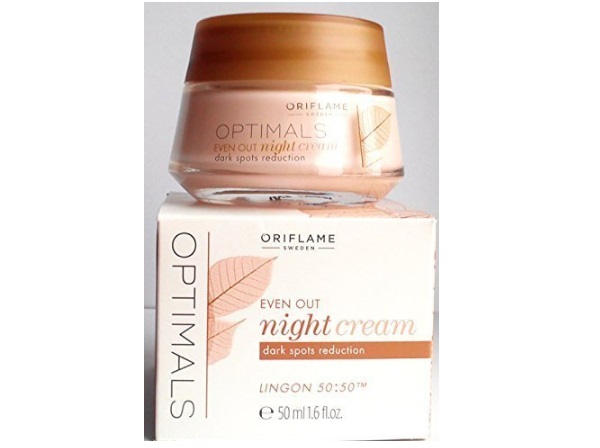 The lightweight cream is rich in active ingredients and botanicals that help to fade away dark spots. The promising formula of this cream is perfect for spotted skin. Upon application, it shows results within 10 to 15 days, which can vary from person to person and different skin types. It is one of the best night creams for everyday.
4. Garnier Skin Naturals Light Complete Night Cream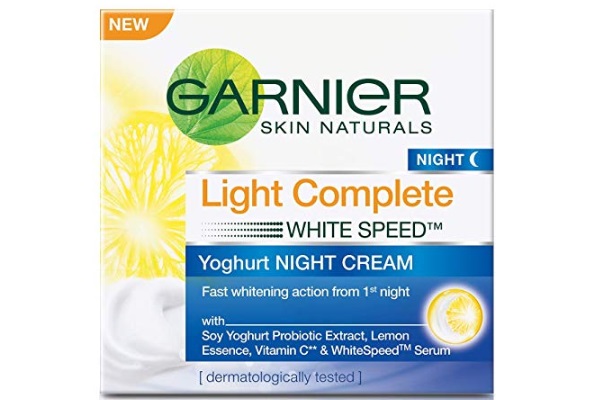 Along with the richness of lemon essence, it has yoghurt proteins extracts and high amounts of Vitamin C that works on the spots to fade them quickly. The daily use face cream whitens your skin tone and gets rid of the dark spots right from the first application. It heals the dark patches on face with its active botanical ingredients and vitamin C rich formula. Apply it during the day to protect the skin from UV rays an darkening. This product is indeed a very affordable and best cream to remove dark spots on teenage skin and even men and women can try it.
5. Volamena Spot Lightening Cream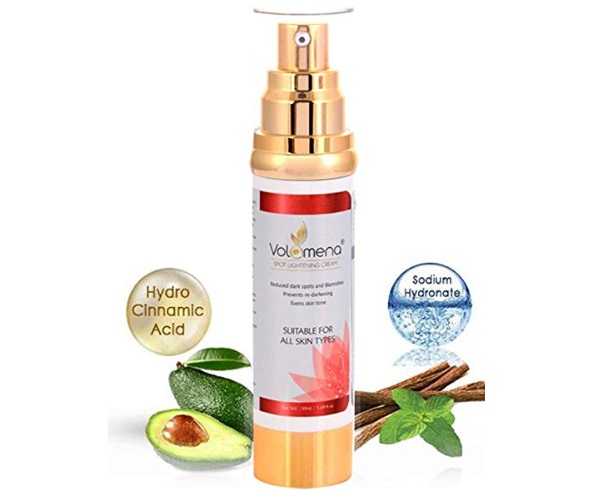 The lightening cream comes in a pump dispenser that makes it extremely easy and hygienic to use. It has a non-sticky formula that is rich in Hydrpxycinnamic Acid, Liquorice Extracts & Niacinamide (Vitamin B3) complex that help in reducing flaws. The cream gives results within few days and is one of the best dark spots lightening cream for all skin types specially acne prone skin.
6. Biotique Bio Coconut Whitening and Brightening Cream 

The cream primarily whitens and brightens the skin tone with its bio coconut extracts. It gets rid of blemishes and gives beautiful glowing skin within few applications. It fights against the melanin and over production of this pigment. It heals the marks, scars and gets rid of the black spots. It is suitable for all skin type.
7. Pond's White Beauty Anti Spot Fairness SPF 15 Day Cream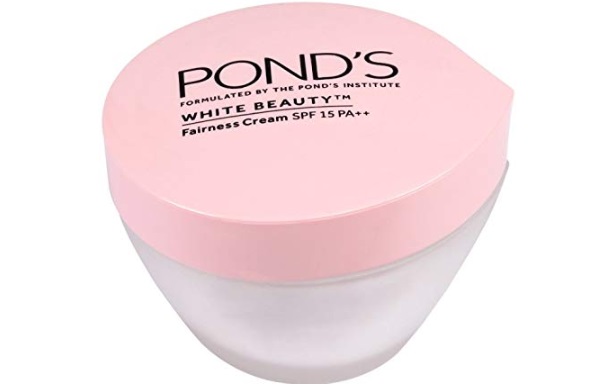 The day cream comes loaded with SPF 50. It is suitable for everyday use and fights the skin damage along with blocking harmful UV and UV rays. Anti-spot formula helps to lighten spots from inside and bring glowing skin. The cream is suitable for normal to oily skin but lacks moisturization for the very dry skin.
8. L'Oreal Paris White Perfect Night Cream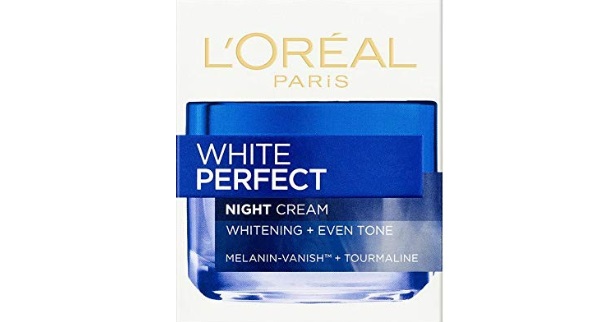 It is a whitening cream which brightens your skin complexion with its melanin vanish formula. It also contains ingredients that smoothen the skin and bring luminous and rosy glow. As it decreases the melanin production, it also reduces the appearances of spots on the skin.
9. Blue Nectar Ayurvedic Brightening Cream And Lightening Cream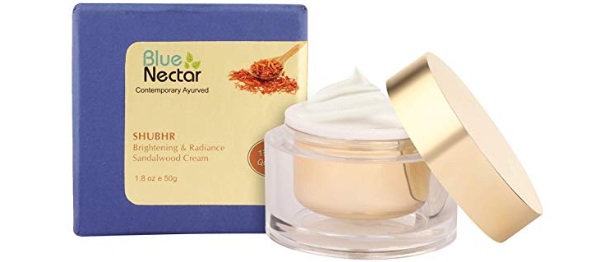 People looking for Ayurvedic dark spots remover cream can try this product. It's a skin lightening and whitening cream that contains 100% natural and herbal ingredients. Prepared pigmentation and lighten the dark circles. It shows you visible effects within 3 weeks time. The cream naturally whitens the skin and supports skin repair system.
10. Khadi Omorose Anti Blemish Cream
The cream has a rich moisturizing formula which is suitable for normal to dry skin. It is made of herbal ingredients and it's completely chemical free. That leaves your skin velvety smooth and even toned. The green is effective against dark circles and blemishes.
11. Mederma Skin Cream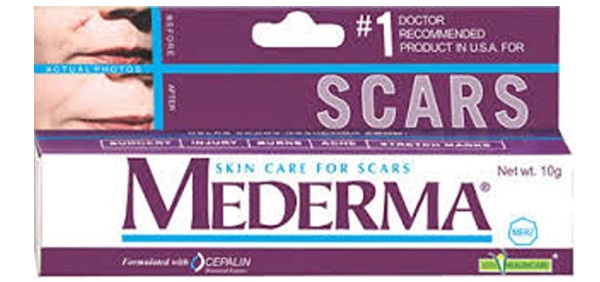 The Skin cream has a very light formula which is what region like. Intense formula helps to heal the skin and fastens the process to reduce the marks, scars and cuts. It is a good medicated cream to reduce the dark spots and blemishes of the skin.
12. Nivea Men Dark Spot Reduction Moisturiser SPF 30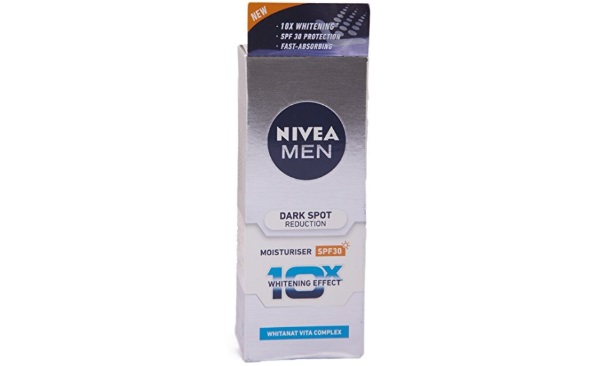 Men with oily skin looking for a suitable black spots fighting moisturizer should consider this option.  It is one of the best dark spot remover moisturizer for men. It effectively lightens the skin but yet is non-sticky. The affordable price and formula makes it one of the best men's moisturizer for all the seasons.
13. Avene D-Pigment Light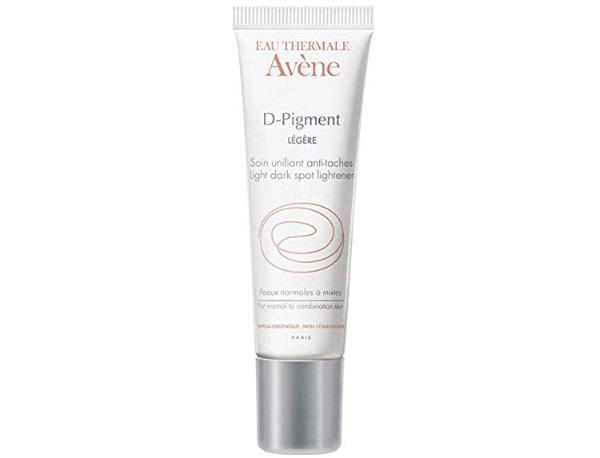 Avene anti pigmentation cream contains effective scientifically proven ingredients like. Made from a trio of actives scientifically recognized by dermatologists, this product combines the action of melanyde-a depigmenting active, retinaldehyde-a lightening active and natural retinoid derived from vitamin a and pre-tocopheryl-a protective anti-oxidizing active and a precursor to vitamin E. It's fragrance-free and paraben-free.
14. Greenberry Organics Bio Active Skin Lightening Face Gel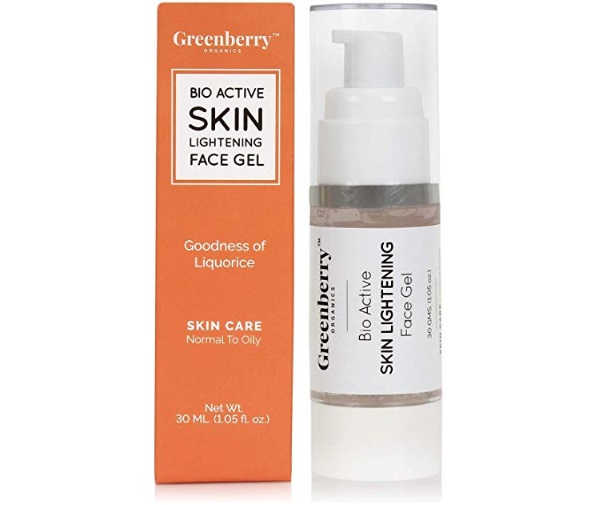 The light gel is suitable for normal to oily skin. It protects the skin from UV damage and decreases the tan. It preserves your skin from the sun damage. It is rich in ingredients like aloe vera, vitamin E and bioactive. The goodness of liquorice helps to calm and brighten the skin tone.
15. Bajaj Nomarks Cream for Normal Skin
The dark spot remover cream is suitable for normal skin and there is a variant for oily skin as well. It contains turmeric that helps to give you radiant and flawless complexion. Lemon in this cream helps to control the blemishes and purifies the pores. It's the best face cream for pimples and black spots that should be used two times in a day to make it work faster.
16. Fair & Lovely Anti Marks Treatment Face Cream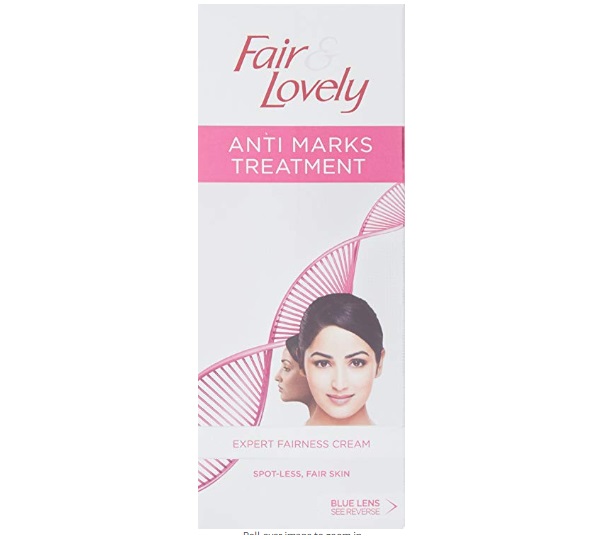 The anti marks cream is specially made with fight those blemishes that we have on our skin. While the cream can't fade them overnight, yet it does help to lighten the marks. It is rich in multi vitamins that make the skin appear flawless.
Hope this list of dark spot removal products in India, helped you in picking up a suitable product for lightening the dark spots and scars off the face. Have you used any of these creams to remove spots?