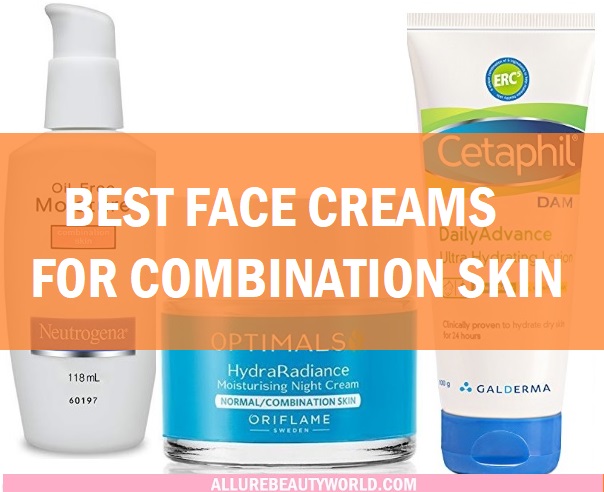 When you have combination skin you prefer a lotion or cream that does not make your skin greasy and should be lightweight. Hydration is needed but that should not be too much. In this article, we are going to talk about the best moisturizers suitable for combination skin. There are so many creams and lotions that you can get pretty confused which is the one suitable for your skin type.
When we say combination skin, you can have a combination of normal to dry or a combination of normal to oily skin. And it can also matter whether your skin is sensitive or not. When it is sensitive, you should use quality skin care products as you only have one face and you need to take care of that.
List of the best creams and moisturizers for combination skin in India (2022)
1. Neutrogena Oil Free Moisture for Combination Skin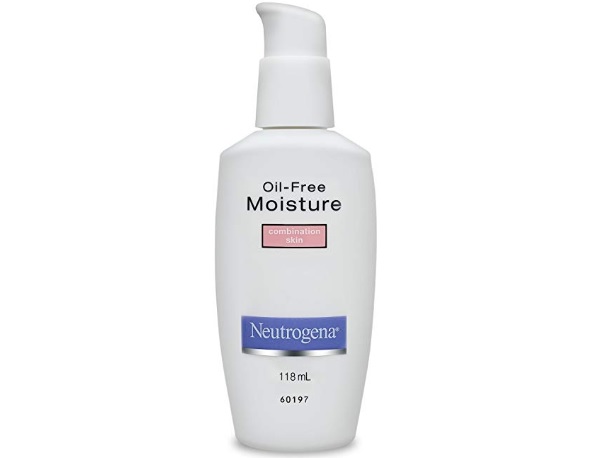 This is by far one of the best oil-free moisturizer for combination skin. They have got another variant which is only for oily and acne prone skin. It contains salicylic acid to combat the acne. It moisturizers the dry skin areas while controls the sebum. The non-comedogenic formula and being a Dermatologist tested product, is another highlight. It has got everything that anyone with combination skin would need.
Price: 327 rupees for 118 ml
2. Cetaphil Daily Advance Ultra Hydrating Lotion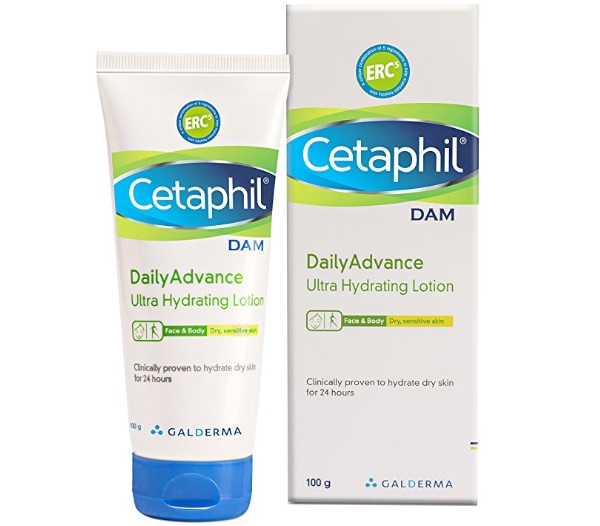 For people who are fighting dry patchy skin, we've got another option for you. It's an ultra mild hydrating lotion which is from Cetaphil. The brand is a doctor's recommended and is safe for dry sensitive skin. During winters, when the skin gets very dry and itchy, using a light hydrating lotion helps a lot.
Price: 450 rupees for 100 grams
3. Mcaffeine Silver Caffeine Glow Gel With Aloe Vera
 
If you have been looking for a light gel for everyday use that should not contain any parabens, then this caffeine silver glow gel with aloe vera is a perfect choice.  It's a light get that gets applied on the skin easily and contains nano silver particles. The main motive of this product is to give a bright and glowing skin tone. It is water based and hence, soothes the skin while treating the sunburns. It is a wonderful all purpose gel.
Price: 549 rupees for 50 ml
4. Olay Total Effects 7-in-1 Anti-Ageing Day Cream Normal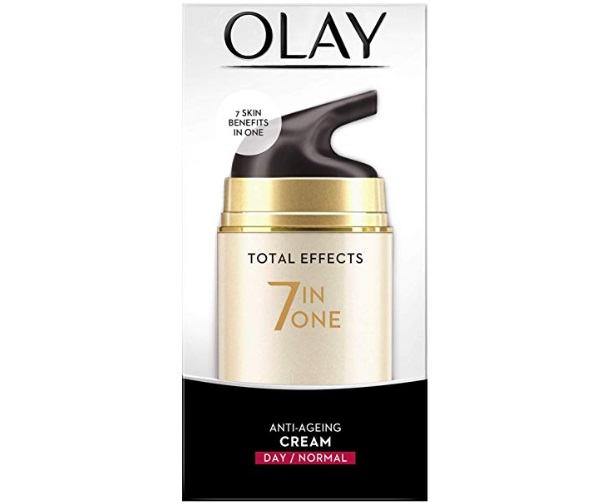 The anti aging day cream from old is suitable for normal to combination skin. It visibly reduces your dark spots and gives firm looking skin tone. While it works on the lines and wrinkles to smoothen them, it also makes skin glowing.
Price: 849 rupees for 50 grams
5. SOULTREE Anti-Wrinkle Cream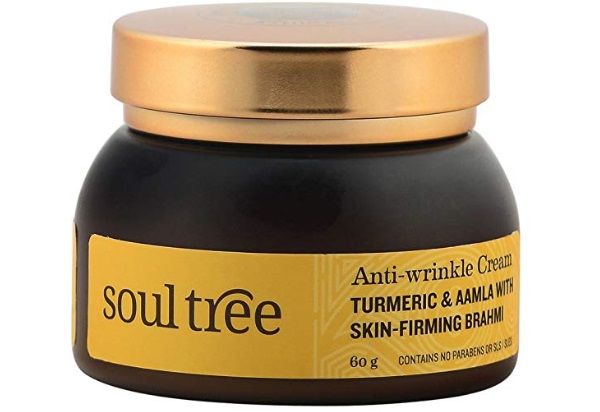 It's an Anti wrinkle cream with the goodness of turmeric, Amla and Brahmi. These ingredients helps to even tone and reduce the appearance of wrinkles. It is suitable for dry to normal to combination skin types. The moisturizing product also contains the 9 natural Herbs that all work in conjuction to give you glowing skin. It is a paraben free anti aging day cream.
Price: 595 rupees for 60 grams
6. Elizabeth Arden Visible Difference Skin Balancing Night Cream for Combination Skin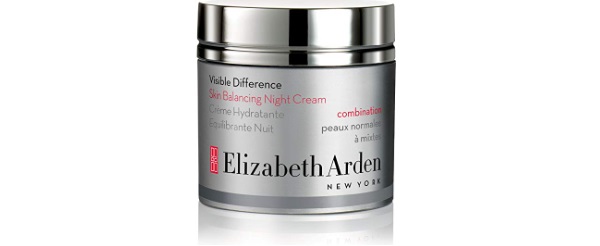 The anti-aging product is pretty expensive. The cream is rich in skin balancing ingredients that are suitable for combination facial skin. It works continuously throughout the night to repair your skin to increase the natural collagen and protein production. This process gets you younger skin tone.
Price: 4250 rupees for 50 ml
7. Lacto Calamine Daily Face Care Lotion Oil Balance for Combination to Normal Skin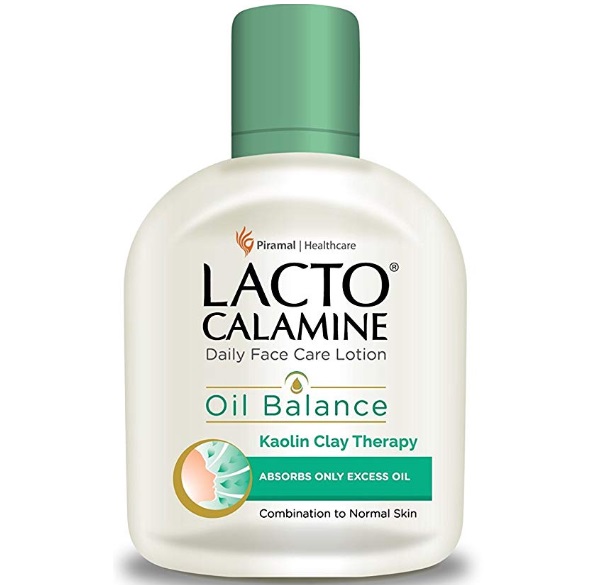 Lacto Calamine lotion is rich in Kaolin clay and is made for normal to combination skin. It squeezes out the excessive oils from the oily skin areas and gives moisture to the dry parts. It is also rich in aloe vera that is considered wonderful for the hydration of dry skin.
Price: 198 Rupees for 120 ml
8. Oriflame Optimals Hydra Radiance Hydrating Day Cream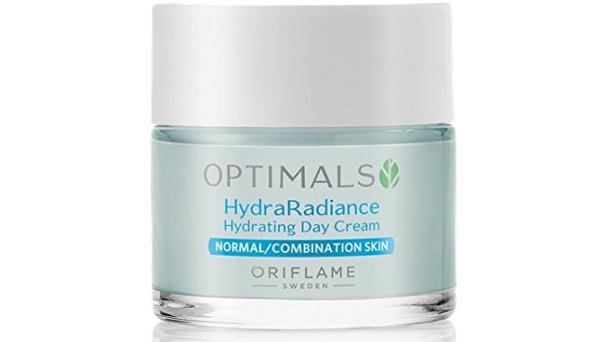 Oriflame day cream is one of the best for normal to combination skin. Its hydrating formulation helps to quench the thirsty skin to restore the condition. The cream is rich in vitamin E and C to recover the natural glow and heal the everyday damage and stress effects. It is a suitable everyday use cream for people who have got dry and normal skin tone.
Price: 749 rupees 450 ml
9. Oriflame Optimals Hydra Radiance Nourishing Night Cream for Normal/Combination skin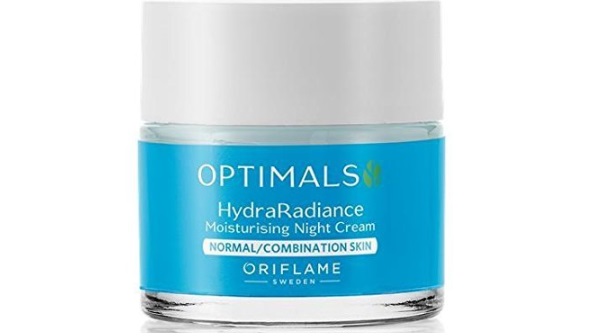 The same product is available in a night cream formula. This moisturizing cream is made for normal to combination skin as we mentioned earlier. It is a blend of natural ingredients and vitamin C to lighten dark spots. It restores the condition of your dry skin so that it looks plump and young.
Price: 849 rupees for 50 ml
So these were the best creams for combination skin. According to us, out of these Neutrogena oil free moisturizer is one of the best.