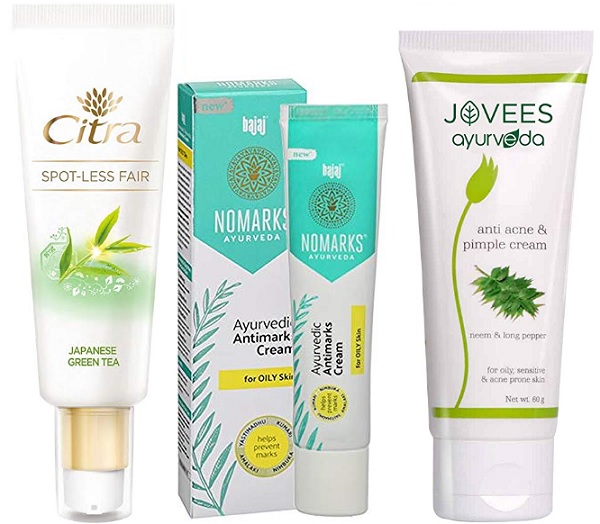 Pimples and acne are annoying and so does their marks. Once the acne heals, it leaves those ugly looking marks that lower your confidence especially when you are still in your teens. We have put together this list of the best anti acne and pimple marks removal creams that can help you get that boost of confidence by erasing all those marks from your skin.
Acne are formed due to a lot of reasons, hormonal imbalance, excessive sebum release, clogged pores are to name a few o them. Whatever may be the reason for pimple formation you just want to avoid them at all cost. This is why we use a lot of pimple treatment products like over-the-counter creams, topical gel and medicinal lotions. Hope this article, helps you in best anti pimple treatment. It is also true that you can also get rid of the acne marks by using some Ayurvedic home remedies. But when you have time constraints then use of pimple healing creams is better.
Best Anti Marks and Pimple Scar Removal Creams in India (2022)
Let's take a look which are these products to give you clear spotless skin.
1. Bajaj Nomarks Cream for Oily Skin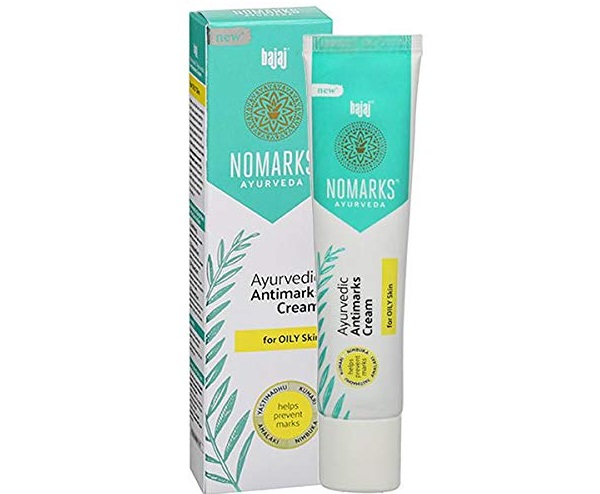 Bajaj Nomarks Cream for Oily Skin is one of the best creams suitable for oily, combination and acne prone skin. The texture is slightly thick yet does not make skin oily. The marks removal product contains emblica which reduces excessive sebum to prevent acne. It also has a mix of aloe vera and lemon that moisturize the skin and improve the clarity. Apply this two times everyday.
2. Ayush Anti Marks Turmeric Face Cream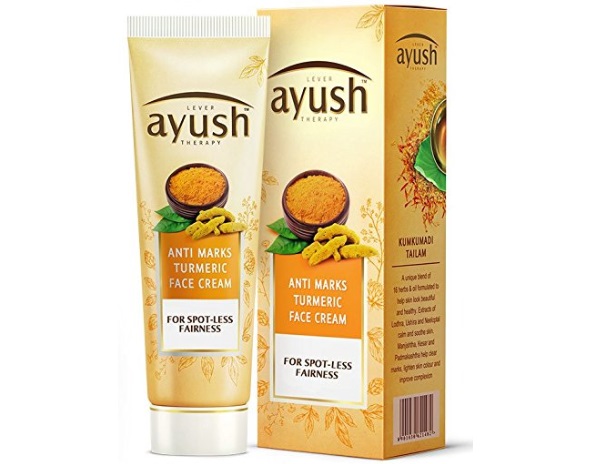 Ayush Anti Marks Turmeric Face Cream is meant to get rid of acne scars and lighten your skin color. It is one of the best anti marks removal creams which is very affordable and easy to purchase from shops. It contains turmeric or haldi, which according to Ayurveda, helps to purify the skin and gives even skin tone. The cream also contains kumkumadi tailam and extracts of Lodhra, Ushira and Neeloptal to soothe your skin. It can be used twice in a day.
3. Fair & Lovely Anti Marks Treatment Face Cream
 
Fair & Lovely Anti Marks Treatment Face Cream is a rich blend of Vitamins like vitamin B3 and Vitamin B6 along with Vitamin C and E. The cream gives enough moisturization and reduces dark patches on the skin. Upon application on regular basis, this cream gives you a good skin tone by eliminating the dark circles, dark spots and blemishes. It is one of the best creams for normal to oily skin during summers for marks and spots. Apply it two time in a  day.
4. Himalaya Herbals Acne-n-Pimple Cream

This anti acne and pimple cream is from a big brand like Himalaya that is well trusted. It controls pimples and their cars. The cream is rich in herbal and Ayurvedic ingredients that works on the layers of the skin to treat pimples and then minimizes the scars and marks. Use this twice in a day.
5. Jovees Ayurveda Neem & Long Pepper Anti Acne and Pimple Cream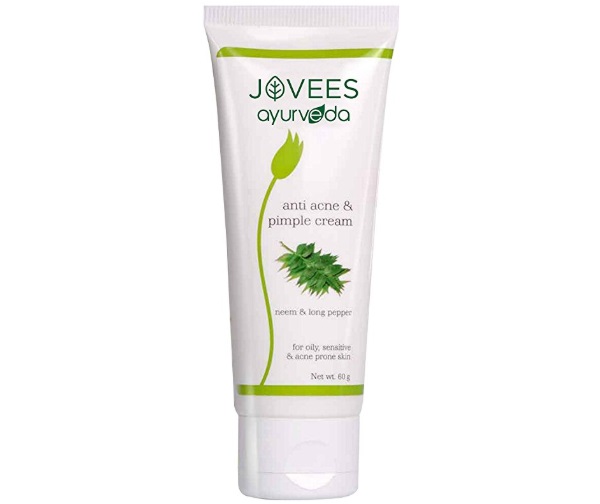 Jovees Anti Acne and Pimple Cream is Ayurvedic skin cream with the power of neem and Long pepper. The anti acne cream is one of the best creams to get rid of the existing acne on your skin. It is also recommended for oily and sensitive skin type. It controls your acne with its natural formula. It can be used daily before going to the bed at night.
6. Bella Vita Organic Anti Blemish and Pigmentation Face Cream Gel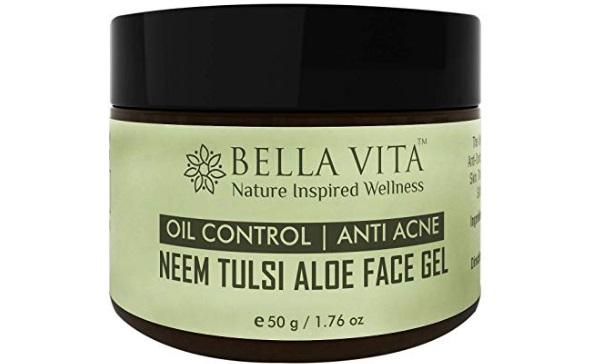 Bella Anti Blemish and Pigmentation Face Cream  has a gel formula that is perfect for oily and combination skin. It is rich in papaya and saffron that is unknown to lighten your skin tone and remove all the marks and scars that you have. It is one of the best solutions to reduce the dark spots and acne marks from your face. The cream is a chemical free and paraben free skin cream loaded with papaya, aloe vera and Saffron extract.
7. Eraser Ayurvedic Formulation Anti Marks Cream
 
It is a herbal cream that is made with multiple Ayurvedic products. It gives you problem-free and acne free skin by penetrating deeper in the skin layers to heal the marks. Application of this cream regularly at night helps you decrease the dark spots, scars, burn marks and eliminates dark circles as well. You can also apply it during the day time, if you wish. Smell of this product is not pleasant though.
8. Citra Spotless Fair Face Cream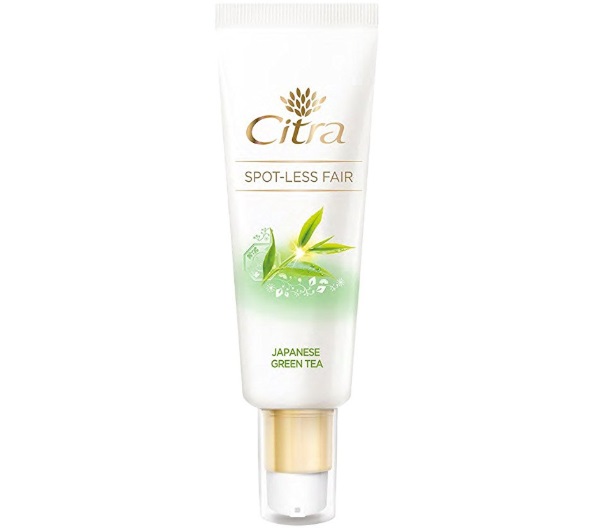 Citra Spotless Fair Face Cream is the best cream for oily skin and combination skin to remove dullness and pimple marks. The cream has effective formula that blends nicely on the skin and does not make the skin sticky. This is cream is not for dry skin as the formula is less moisturizing. It contains antioxidants from the Japanese green tea that works to eliminate the free-radicals on your skin. It makes the skin bright and healthy. It is best cream for summers which can be used twice in a day daily.
9. Mederma Skin Cream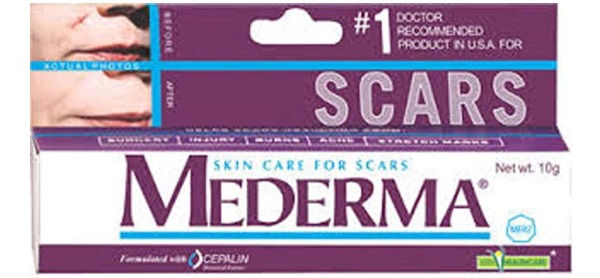 Mederma skin cream is exclusively made treatment for scars and marks. It is able to heal the different types of marks, scars, stretch marks and burn marks easily. You have to apply it twice in a day over the affected area and massage. It is a clinically proven formula that makes the skin softer and reduces the scar within two to three weeks. Though, it also depends on the intensity and depth of the marks. This scar removal gel cream is very safe for sensitive oily skin.
10. Bio Valley Anti Marks Cream

It's an effective anti marks cream that is made to give you a Spotless beautiful skin. The cream has a normal texture with blends nicely on the skin and shows you results within 2 week. It helps to remove dark spots, acne marks and pimple spots. It is a good affordable  anti marks cream for oily skin in India.
This is the list of the best pimple scar removal and anti acne creams in India that can help you get rid of the marks and spots faster to get beautiful clear skin. Men and women both can try it. Application of the cream should be at least twice in a day daily. Apart from that you can also exfoliate your skin twice in a week to increase the cell renewal and fade the marks and spots quickly.