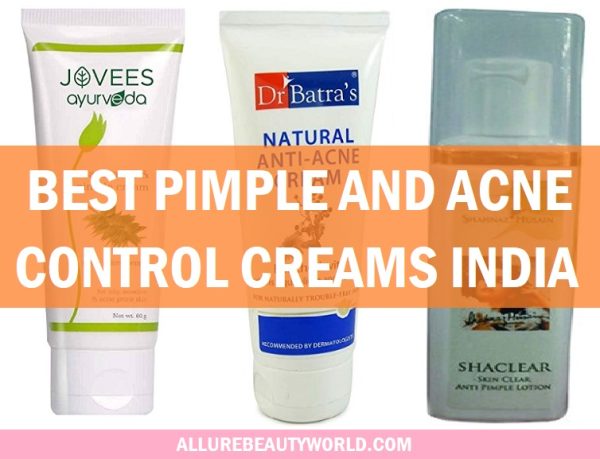 Acne is something that no one of us would like to see on our face. But they would pop up on the face right before an important event, a big day or when you would be photographed. Not to mention that these pimples takes time to get healed, and when they do, they leave those ugly looking scars and marks behind. Using anti acne and pimple creams becomes a must have to get rid of them as soon as possible. At Allure Beauty World, Allure Beauty World, we have put together the best anti acne and pimple control creams in India. The list includes the acne control and anti pimple creams from various brands which are not only trusted but have given good results to the people who have used them.
Pimples can be as a result of hormonal imbalance, unhygienic skin condition, excessive sebum production, too much dead skin cells, use of wrong skin care product etc.  But you can still get rid of them by using the over-the-counter and tropical and medicines and creams meant for pimples.
List of the Best Anti Pimple and Acne control Creams in India (2022)
1. Khadi Omorose Anti Acne & Pimple Cream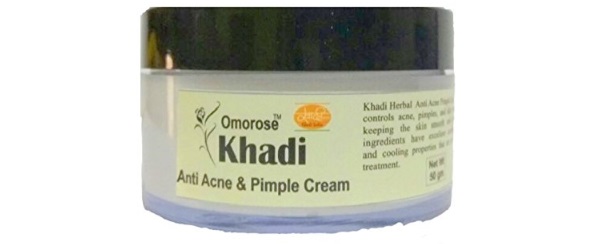 This is one of the best rated anti acne and pimple cream that is suitable for oily skin. Rich in ingredients that reduce the black spots on your skin, it decreases the size of the pimple by working on the bacterial infection. The cream is a naturally made cream that contains name, tea tree extract and Tulsi which minimizes the acne information. Upon application this cream also used to reduce the black marks and scars on your skin.
2. Acne Star Nicotinamide & Clindamycin Gel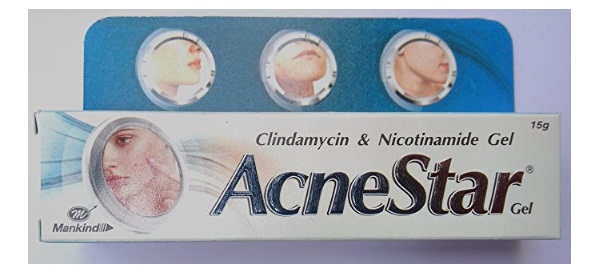 This gel for acne control is a combination of clindamycin and nicotinamide. The light gel can be applied to get rid of the acne and scars. It is a paraben free acne product which reduces the infection of the bacteria by working on the growth of microbes. The light gel is safe for sensitive skin and get rid of your acne within 3 to 4 days. 
3. Vaadi Herbals Value Anti Acne Cream

Vaadi anti acne cream is rich in clove, neem extracts. It cures the pimple infection within few days and works on the scarring of the skin. Clove oil in this cream also lightens the dark spots and acne marks fast. It can be applied twice in a day, during the daytime and while going to the bad.
4. Jovees Ayurveda Anti Acne and Pimple Cream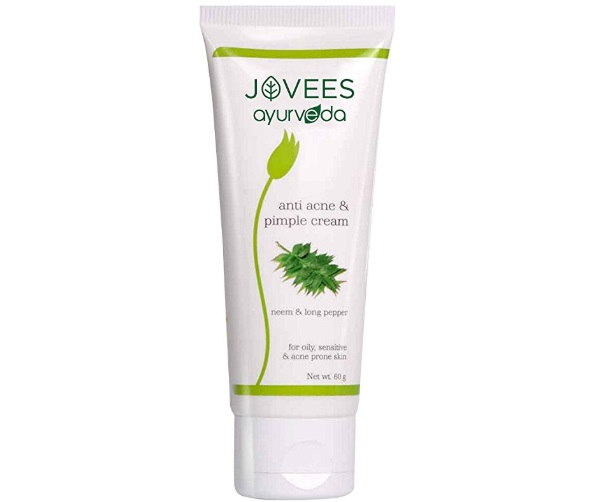 Jovees anti acne and pimple care cream is rich in Neem and long pepper. The cream works on the pimples with its effective formula rich in antibacterial properties. It is a suitable skin cream for oily, sensitive and acne prone face type. You can apply it on the face with clear fingertips and leave it for the night time. It can be applied twice in a day.
5. Mcaffeine Neem Caffeine Glow Gel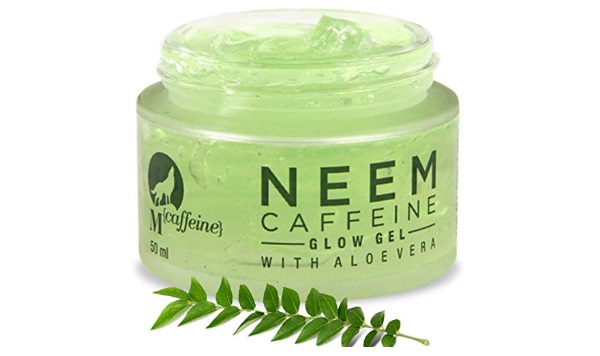 The gel cream contains caffeine extract along with Neem and aloe vera. It hydrates your skin without making it oily. The cream clears the scars, acne and pimples from the face. The light gel texture is one of the highlights of this product. It is a paraben-free acne treating product that can be applied twice in a day. People looking for good summer time anti-acne cream can consider this.
6. Dr. Batra's Natural Anti Acne Cream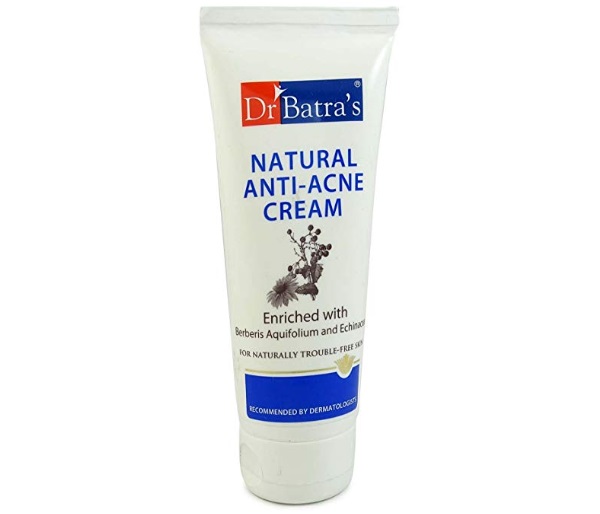 The natural anti acne cream is enriched with berberis aquifolium.   The cream has a light texture and suitable for oily skin. When applied two to three times in a day, it helps to keep the skin clear by eliminating bacteria responsible for Sponsor bill for Acne formation. The cream also reduces the skin inflammation and itching. Can be also applied as an acne protection cream. It is safe for summers and winters.
7. Himalaya Acne and Pimple Cream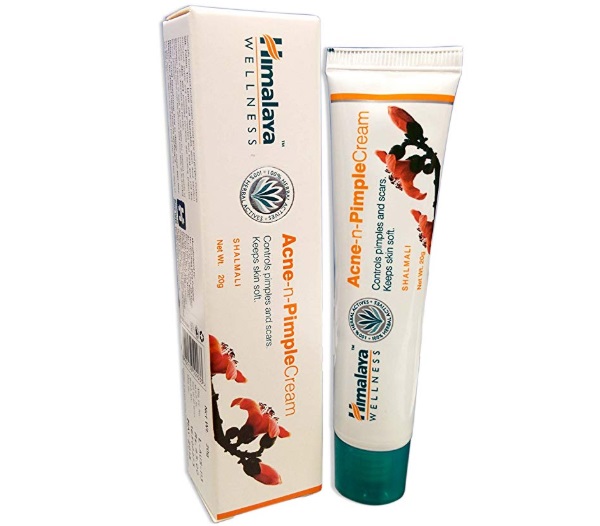 Himalaya is a trusted and big brand that makes this anti acne cream. It is one of the best acne control cream for all skin types which is also very affordable. It controls pimples and scarring of the skin. The active formula is rich in bio Herbs and botanicals. It is rich in the goodness of lentil, silk cotton tree and five-leaved chaste tree extracts, barbados aloe and alum. The cream also has cooling and soothing properties that helps you control the skin issues.
8. Lotus Professional Phyto Rx Clarifying Pimples and Acne Cream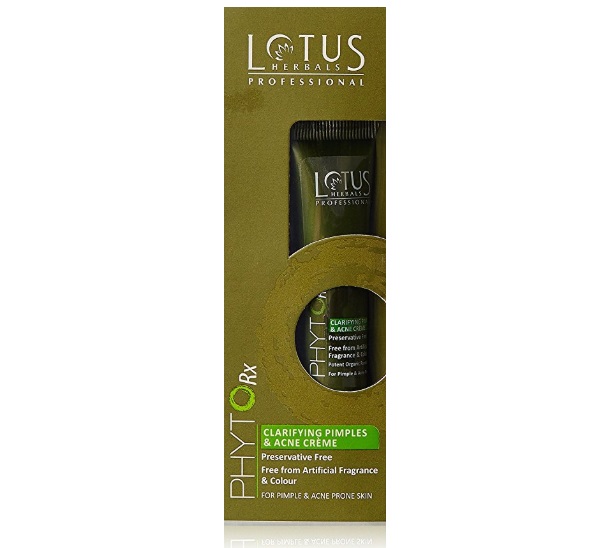 Lotus professional clarifying pimple and acne cream has the active formula that cleanses and tones your skin while working as an efficient pimple treatment. It is a preservative free and paraben free pimple cream which is safe for all the skin types. It reduces the pimples and fights them once they are healed. It can be applied twice in a day. The cream contains sage, thyme, clove and tea tree which have excellent pimple and acne fighting properties. 
9. Biotique Bio Winter Green Spot Correcting Anti Acne Cream

The cream is one of the best anti acne Cream for Acne prone skin from the brand Biotique. The cream contains the ingredients like Daru haldi (Berberis aristata), Choti dudhi (Euphorbia thymifolia), Gandhpura (Gultheria fragrantissima), Neem (Melia azadirachta indica).  All these ingredients will help to target the acne and remove them as soon as possible. The cream is perfect in its formula that does not disturb the pH balance of the oily skin. You can apply it on the cleansed skin twice in a day daily, morning and evening.
10. Oshea Herbals Neempure Anti Acne and Pimple Cream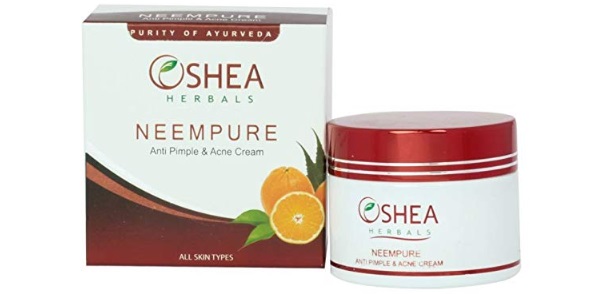 This is one of the best and high rated anti pimple cream. It has an oil free formula which is safe for oily and acne prone skin type. The active ingredients of this cream contains lemon peel, coconut rice and neem. It heals the pimples with its antibacterial formula. You can apply this cream twice in a day.
11. Shahnaz Husain Shaclear Plus Skin Clear Anti-Pimple Lotion
Shahnaz Husain Anti pimple lotion is also the best lotion to avoid and cure pimples. It is rich in turmeric that is known for its healing and antibacterial properties. It restores the natural beauty of your skin by eliminating the bacteria infection and pimples. The light lotion as a watery base which does not pile up the pores on the oily skin. The lotion is very effective, it's just that the price is higher as compared to the other affordable options.
12. Dr. Reddy's Acrofy Acne Lotion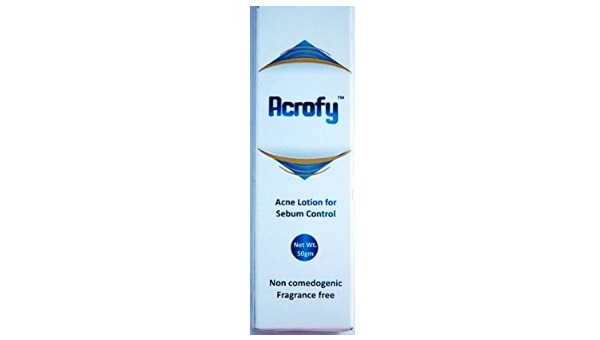 This product is an anti acne lotion which is affordable and good for sebum control. It is made from non stick toxic elements and has a non comedogenic formula. The light lotion based product is best rated and got some very good reviews.
13. Sri Sri Ayurveda Anti Acne Gel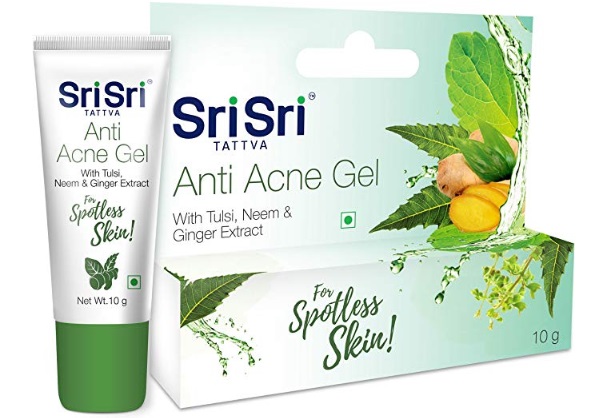 The light on pocket Ayurvedic anti acne gel cream is rich in herbal ingredients to treat acne fast. It is not tested on animals and is a completely natural product for pimples. The product gives you spotless skin as it contains ingredients like Tulsi, Neem and Ginger extract. You can apply this 2 times in a day or just over the affected area of the face.
14. Mixify Unloc Anti Acne Face Serum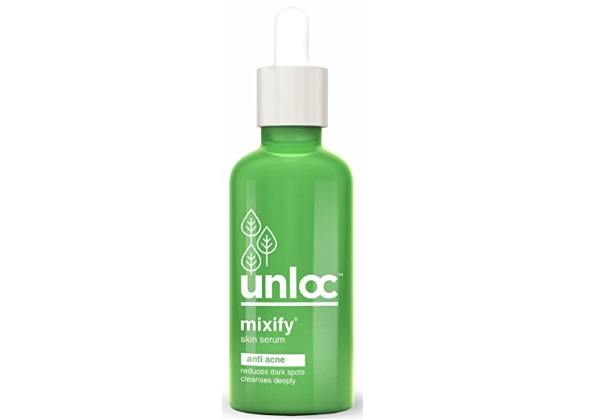 It's a face serum that is not used for acne Treatment but it also treat dark spots on your face. The serum formula is a lightweight and is perfectly safe for even the sensitive oily skin type.To  apply it, the best time would be during the bed time. Just apply 2 to 3 drops of this serum after washing the face properly. The serum also removes blackheads and whiteheads on your skin.
15. Vegetal Anti Acne Cream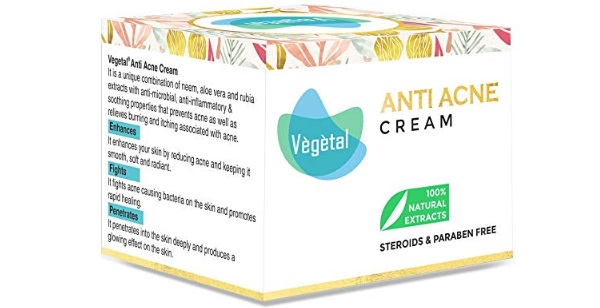 It's not just an anti acne cream but is also one of the best skin lightening creams that has multiple benefits. It is a paraben free and steroid free product. It promotes the rapid healing of the skin by curbing bacterial growth. The cream is rich in Neem aloe vera and ruby extracts.
Based on the reviews and ratings, these are effective best anti acne treatments available in India. Hopefully, the options will help you to get the best cream for yourself to treat acne and pimples on the skin. Most of these creams also have dark spots removal formula that will work to get rid of the spots and scars on your skin. Uneven tone can also be reduced by proper exfoliation of the skin. You can always exfoliate your skin twice in a week to not just cure the scars and marks of pimples but also to clarify the overall skin tone.
How to look after the Acne prone skin
Caring for your acne prone skin is very important especially when you have Sensitive skin too. There are following steps that you can follow if you like to keep your skin free of problems.
Always use skin care product which are formulated for Acne prone and oily skin.
When your skin is sensitive then make sure the product is dermatologically tested and has a pH balanced formula.
Also you should always make sure that you exfoliate your skin at least two times in a week.
Exfoliation gives you 2 benefits, one is to get rid of the dead skin cells and second is to improve your skin cell renewal rate.
This will help you to fade the marks and scars on the face quickly. When your skin is free of the dead skin cells then it stay clear. The bacterial infection gets worse when the sebum and dead skin cells forms a plug over the pores.
Use face wash which are suitable for Acne prone skin and should contain salicylic acid or even benzoyl peroxide.