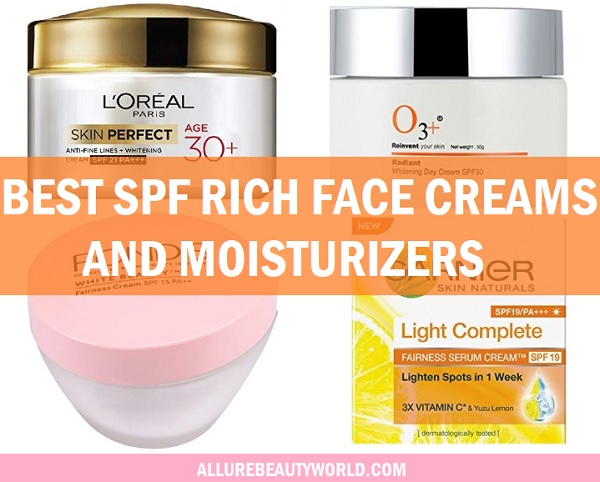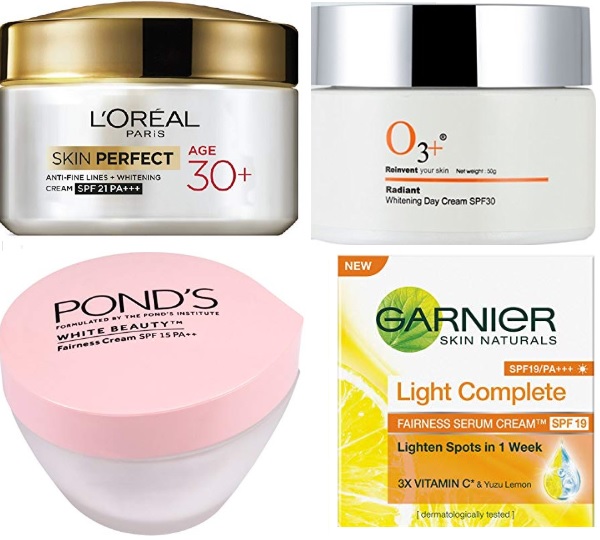 A good face moisturizer with SPF, would be the best thing that you can choose for summers. Sun rays can make your skin dry, patchy, dull and pigmented. All of us experience damage due to sun and the best way to prevent, is to use sunscreen lotions on the face. While we agree, that application of sunscreen may leave your skin sticky and oily, but when you get SPF in your day cream, how amazing would be that! Yes, we've put together this list of the SPF rich day creams in the market. You can choose any of these daily use creams depending on your skin type. Let's check which are those.
Top Best Day Creams with SPF Available in India (2022)
1. Lotus Herbals Nutramoist Skin Renewal Daily Moisturising Creme SPF 25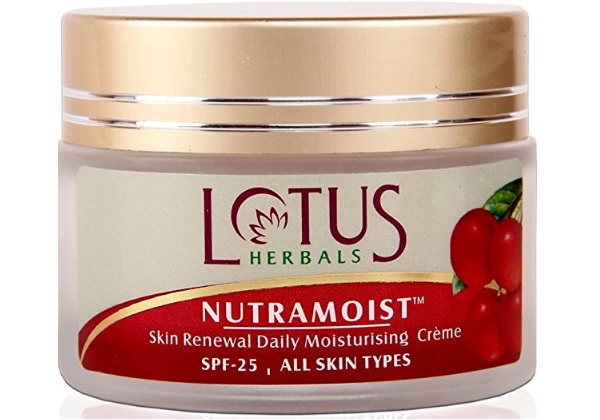 You get renewed skin with this cream and the power of SPF 25. The cream is suitable for dry to normal skin and with its ultra moisturizing formula. It keeps your skin dewy and hydrated. It is rich in Alpha hydroxy acid from the great therefore it is also a wonderful and the aging skin cream. It's the best best moisturizer for oily skin with SPF.
How to use: Apply the cream on your face and neck area in small dots blended well. Massage the cream.
2. Garnier Men Power White Fairness Moisturiser SPF 15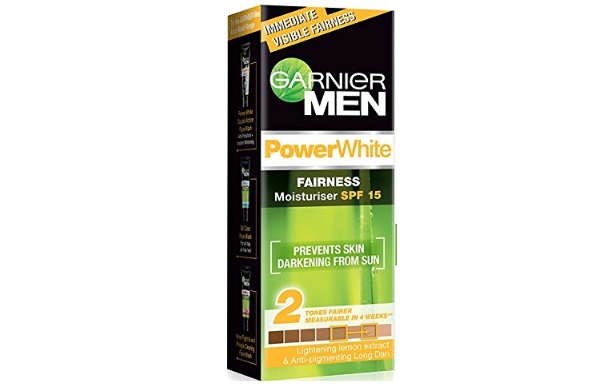 The men's fairness moisturizer with SPF 15 is suitable for everyday. It has lemon extract and anti pigmentation formula that keeps your skin dark spots and pigmentation free. The best daily moisturizer with SPF, has a nice texture which is suitable for all skin types. Men with acne prone skin can also try this light moisturizer daily.
3. Pond's Age Miracle Wrinkle Corrector SPF 18 PA++ Day Cream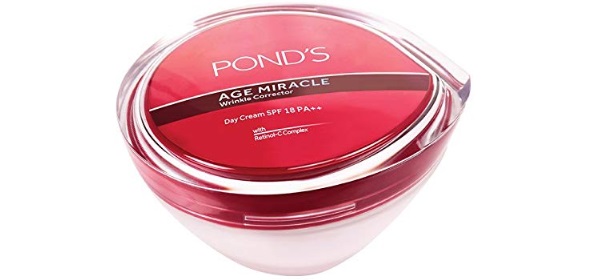 When you need anti aging protection, what can be better than this Ponds age miracle cream? It's a day cream with SPF 18. It's a retinol rich cream to keep your skin youthful radiant. It is an anti ageing formula that reduces the appearance of wrinkles and fine lines. Thanks to its formula that your dark spots are also cured. It is suitable for all skin types and is the best face cream with SPF in India.
4. Olay Natural White 7 in 1 Glowing Fairness Day Skin Cream SPF 24
When you need fairness then this is an SPF rich day whitening cream. The cream contains SPF 24 and gives you glowing skin within few days. It has a gentle light texture which gets massage and blended on your skin really nicely. It lightens your overall skin tone by reducing the melanin synthesis in the skin layers. It also increases cell regeneration that makes sure that you get spots-free face. This is one of the best skin whitening creams with SPF in India for boys and girls with medium tone.
5. VLCC Snighdha Skin Whitening Day Cream SPF-25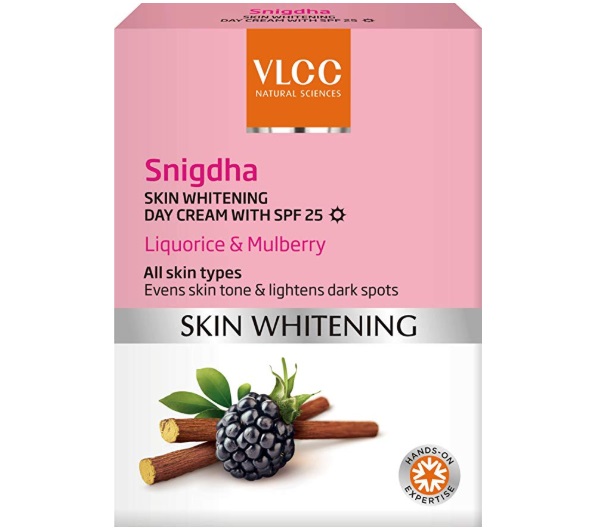 The skin whitening cream with SPF on our list is from VLCC. It's loaded with Mulberry and liquorice extracts. It's texture is suitable for all skin types even during summer season as well. You can apply it daily to get perfect even tone skin. And to lighten those dark spots and scars because of acne on the face. Due to its formula, it may not be very effective for very oily and acne prone skin as it can be slightly sticky.
6. Aroma Magic Vitamin C Day Cream

Aroma Magic Vitamin C rich cream is suitable for all skin types except for very sensitive skin. You can apply it daily to reveal a fair and glowing skin complexion. The day cream product is free of petrochemicals, toxins and artificial fragrance. It's a light and non-oily cream that can be used in summers.
7. Lotus Professional PhytoRx SPF25 PA+++ Whitening and Brightening Creme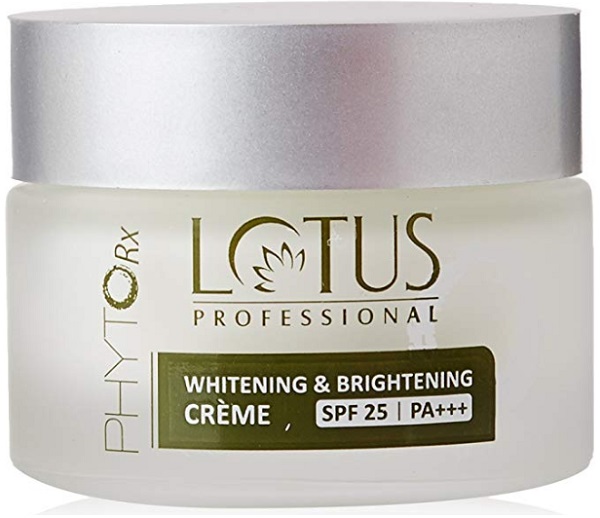 The professional day cream is brightening skin cream that comes with SPF 25. It protects your skin from all the UV rays and shields to prevent against darkening. The sun protection cream for face in India, regulates perfect porcelain complexion by regulating the synthesis of melanin. When you use it consistently, it also visibly reduces the dark spots, pigmentation and deals with the uneven skin tone. This is one of the best day face creams for all skin types to get glowing fair skin.
8. L'Oreal Paris White Perfect Day Cream SPF 17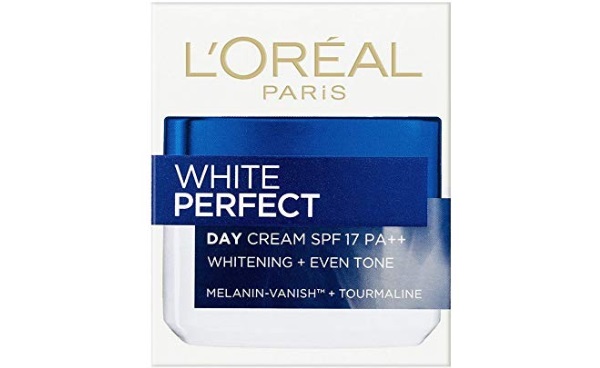 This white perfect day cream from L'Oreal Paris contains SPF 17. The day cream is also available in a small 20 ml pack. It is one of the best creams to lighten your dark spots with its melanin reducing Complex. It's also the best day cream with SPF for oily skin in India.
9. O3+ Radiant Whitening Day Cream SPF-30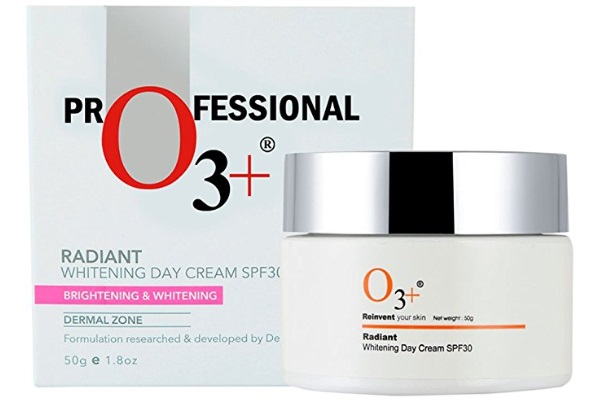 If you need a high SPF facial cream then try this cream. It has SPF 30 and is a whitening day cream. It will suit all skin types with its light texture. The major benefit of the sunscreen is the freedom from the spots and pigmentation from your skin. On daily use, you can expect your skin to become fair and even toned. After 7 to 8 weeks, it visibly lightens your skin tone. It is designed in Italy and by the world class Dermatologists.
10. Garnier Skin Naturals Light Complete Serum Cream SPF 19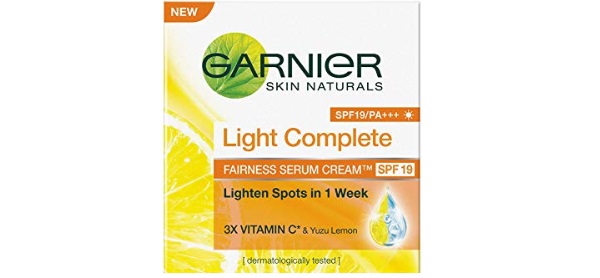 The dark spot reduction cream contains SPF 19. It is a daily use cream that is suitable for men and women you would like to eliminate the spots and patches from the skin. The texture is not quite hydrating for dry skin though it can be applied daily once in the morning.
11. Pond's White Beauty Anti Spot Fairness SPF 15 Day Cream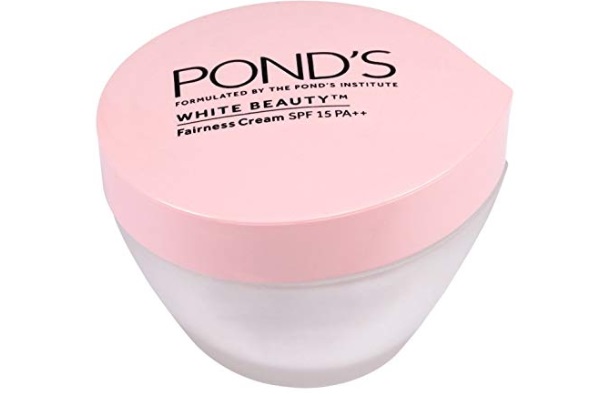 Decrease black spots with the anti spot formula from Pond's. With SPF 15, the cream would fade off thsoe stubborn spots and shields your skin from harmful UV rays. The anti spot formula is rich in vitamin B3 that gives you glowing fair skin. Massage the cream everyday in the morning on your cleansed face.
12. Lotus Herbals Whiteglow Skin Whitening and Brightening Gel Cream SPF-25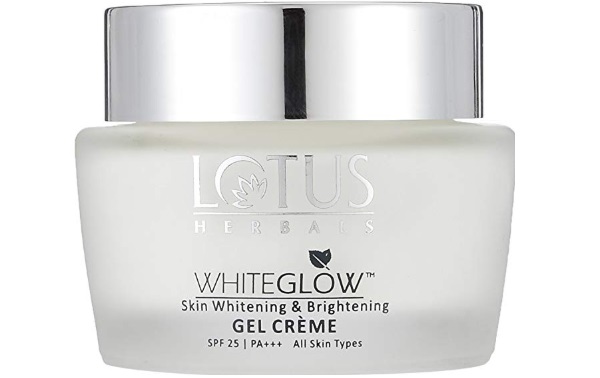 The brightness gel cream has SPF 25. It is the best skin whitening cream for all skin types which is affordable. The cream has natural ingredients that promote tissue regeneration and skin firmness. The oil-free moisturizer with SPF can be used by even those with acne prone an oily skin. It light weight formula is pretty safe and non-comedogenic.
13. Jovees Sandalwood Protection Day Cream SPF-20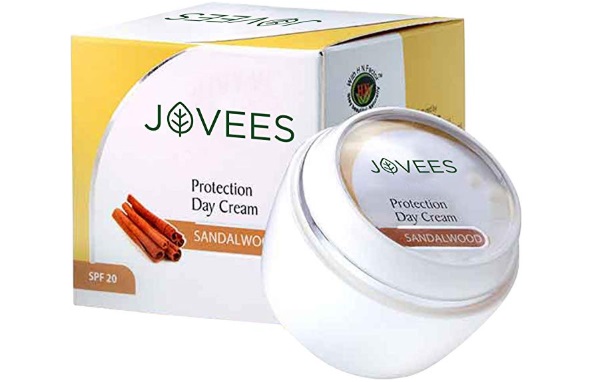 The sandalwood moisturising product is well suited for dry skin to normal skin. It's a cream for all seasons. It adds moisture barrier while protecting your skin from the harmful effects of sun rays and shields from tanning.
Recommended For: Normal to Dry skin
14. Plum Sheer Matte Day Cream SPF50, Chamomile and White Tea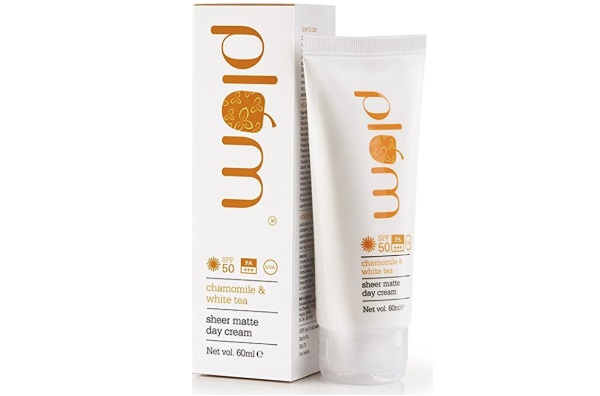 With the high protection from UVA & UVB rays with its SPF 50 PA+++ formula, it's one of the best SPF rich day creams for oily skin and combination skin in India.  It provides sheer matte finish that keeps skin matte for up to 6 hours. The face lotion with SPF 50 has solar-shielding actives in micro-emulsion form. Chamomile soothes and calms skin during and after sun exposure, thus, is the best option for sensitive skin that often gets sun burnt. It's a paraben free day cream.
15. L'Oreal Paris Skin Perfect 30+ Anti-Fine Lines Cream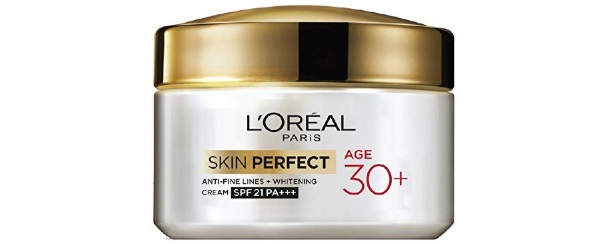 The Day cream is made for men and women of age 30+ to reduce fine lines and brighten skin tone. It has pro collagen which is perfect for fighting those fine lines that begin to appear in your thirties, giving you younger, glowing skin. It's a lightweight moisturizer with SPF is perfect for everyday use to combat aging and induce whitening.
These are the best face creams with SPF in India. These best creams for SPF should be used daily to not let the sun damage hit your skin.