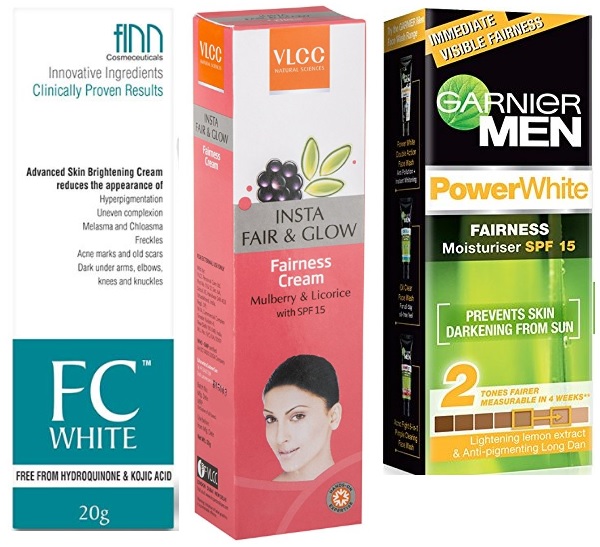 Dark skin looks dull when not taken care or properly. On the other hand, even when the complexion is wheat-ish but has the glow and brightness, it naturally appears fresh and attractive. The best products to brighten your face can be: a good cleanser and an effective fairness cream. By fairness creams, you should not look for the creams that make your skin extremely greasy or adds a whitish layer on the skin. Daily creams and moisturizers that can fade the tan, revive the dullness and makes face brighter are the perfect options. We'll be talking about the best fairness creams for dark skin tones in the market.
Out of the many choices available in Indian market we have pick the ones that works the best for your dusky- medium skin.
Top Best Skin Lightening Creams for Dark Skin Tone in India: 2022
1. L'Oreal Paris White Perfect Night Cream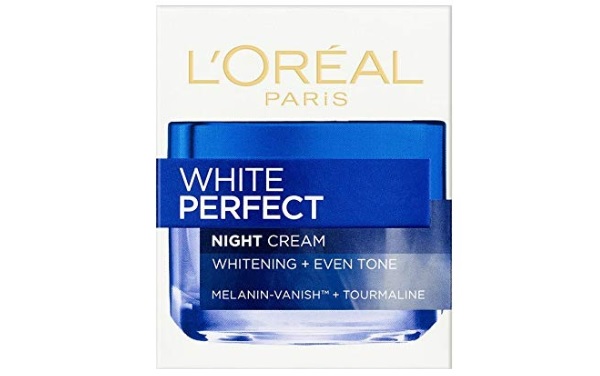 The night cream is rich in melanin vanish technology to reduce the darkness of your facial skin. It's a soothing skin cream that works overnight to give you luminous complexion. It has Vitamin E and it is suitable for all skin types. You can apply it every now after cleansing your face with a mild cleanser. Night after night it makes your skin fair and glowing. It's amongst the best creams for dark skin.
Suitable for: All skin types
2. Olay Natural White 7 in 1 Glowing Fairness Day Skin Cream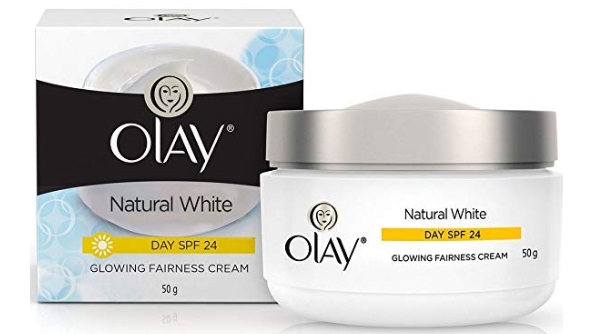 Day creams are excellent to get light skin tone. Olay day cream helps to get rid of the darkness and tan. It is a triple vitamin system that works on the external layers to lighten your medium skin over the time without any side effects. In turn, the skin gets excellent glow and appears rejuvenated. It also increases the cell regeneration and gets rid of the spots and blemishes faster.
Suitable for: All skin types
3. Garnier Light Complete Fairness Serum Cream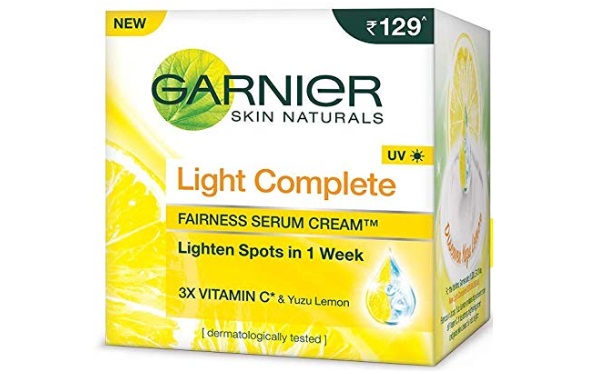 Garnier serum cream helps to remove the dark spots and pimple scars from your face. It is rich in lemon extract that contains three times more vitamin C which is beneficial in lightening the skin tone. The texture of the screen is smooth and gets blended on your skin with gentle massaging regularly. It can be applied by girls and boys with dark oily skin. During winters, it's not very hydrating but yes best creams for dark skin for summers.
Suitable for: oily to combination skin
4. Himalaya Herbals Natural Glow Fairness Cream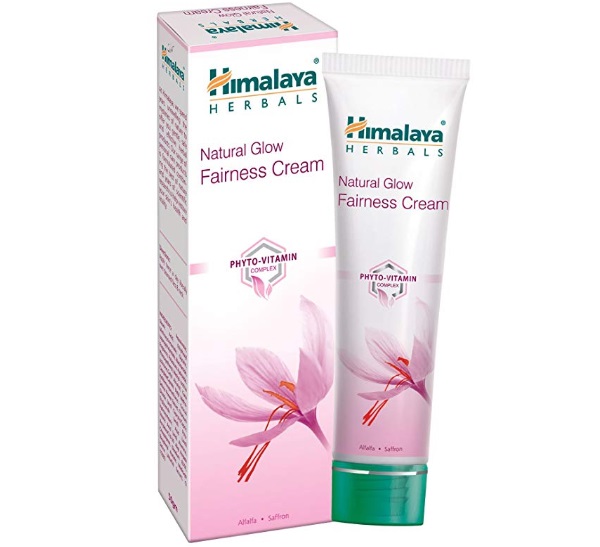 The natural fairness cream for dusky facial skin is from Himalaya. It is one of the best fairness creams in India for dark skin complexion because of its herbal nature. The Ayurvedic ingredients like Saffron and Alfa alfa in this cream helps to make your wheatish skin 2 times fairer. It can be used during winters and summers and is best ayurvedic cream for dark skin. It is a dermatologically tested product that is hypoallergenic. Use it every day two times on your face and neck. Apply sunscreen before using this cream because it lacks SPF.
Suitable for: All skin types
5. Blue Nectar Ayurvedic Brightening Cream and Lightening Cream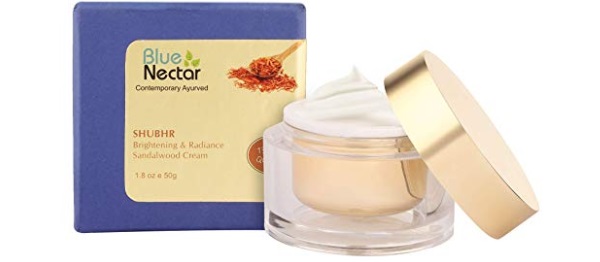 It's the best Ayurvedic fairness cream for dark skin tone, suitable for girls and boys with medium to wheatish complexion. It is 100% natural cream that Sandalwood extract. It has the light gentle formula that suits normal to dry skin. It also removes pigmentation and dark circles. It can be used two times in a day.
Suitable for: Normal to dry to combination skin
6. Pond's White Beauty Anti Spot Fairness SPF 15 Day Cream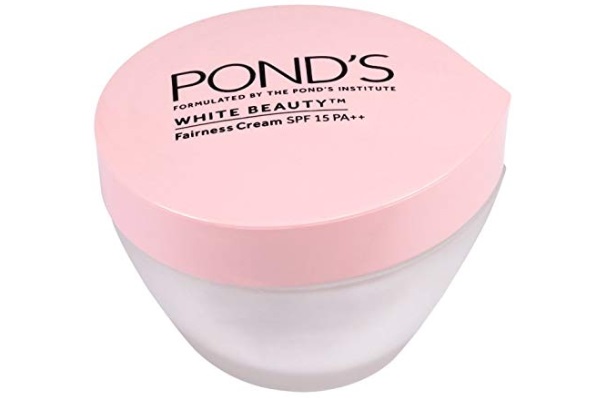 The pond's cream has an anti spot formula that makes your skin spotless and glowing. It has SPF 15 therefore, you do not have to use any additional lotions. It shields your skin from the ill-effects of the UV rays. Regular use of this beauty cream helps to quickly vanish your dark spots, aging spots and marks. The texture is slightly thick.
Suitable for: For oily to combination skin and normal skin types
7. Finn Cosmeceuticals White Advanced Skin Brightening Cream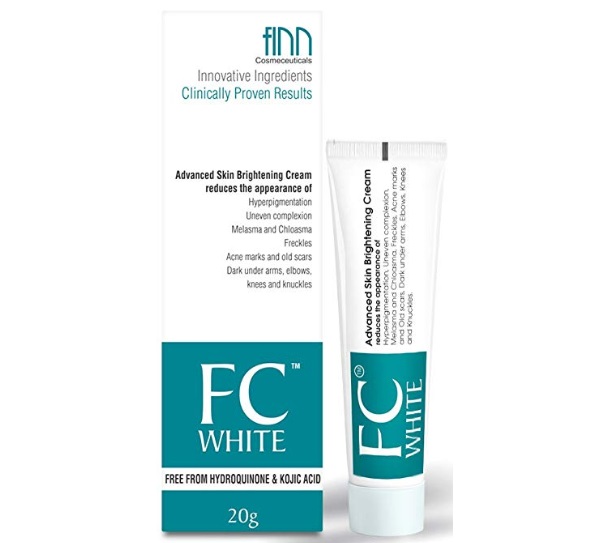 The advanced medicinal skin whitening cream is clinically proven fairness product. It reduces the appearance of hyper pigmentation, and even tones your shallow complexion. The product can also fade your acne marks, old scars, patches on the skin. It can be used two times in a day. It is free from hydroquinone and kojic acid and is safe for all skin types.
Suitable for: All skin types
8. Khadi Pure Herbal Fairness Cream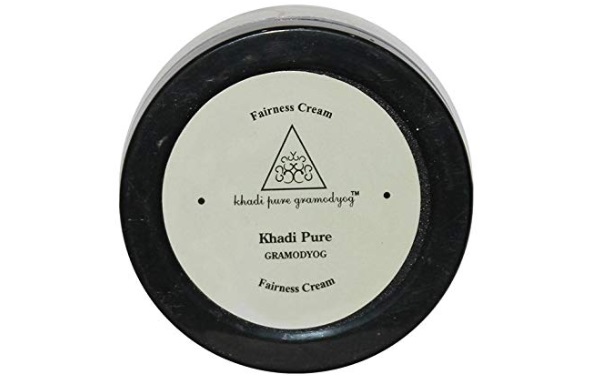 What about herbal fairness cream to brighten your dark skin complexion? It has a unique active formula that blends on your skin properly and recovers the skin from dullness and dark spots. Its natural elements help to give you glory when during the winters. The cream is not very suitable for very oily skin.
Suitable for: All skin types except for oily acne prone skin
9. VLCC Insta Fair and Glow Fairness Cream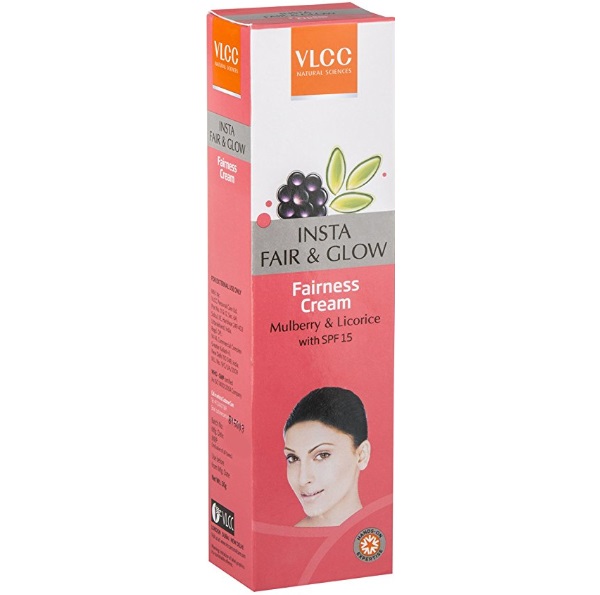 The fairness cream is rich in Mulberry and liquorice extract with SPF 15. This is one of the best affordable fairness creams for dark skin color. It's mulberry extract helps to brighten your skin tone with its vitamin rich formula. SPF 15 will protect your skin from the day today sun damage. This can be applied once in a day without any side effects.
Suitable for: All skin types
10. Demelan Lite Cream For Dark Skin

This cream is a glycolic acid, arbutin and kojic acid rich medicinal cream to lighten your skin. You can apply it on your dark skin 2 times in a day. Application at night is considered the best. Please don't forget to use a sunscreen during the daytime to protect your skin from the sun rays. The ingredients of this cream can make your skin to mildly peel and get sensitive in sunlight, therefore, use of sunscreen is a must have precaution, If you are using this product.
Suitable for: All skin types
11. Garnier Men Power White Fairness Moisturizer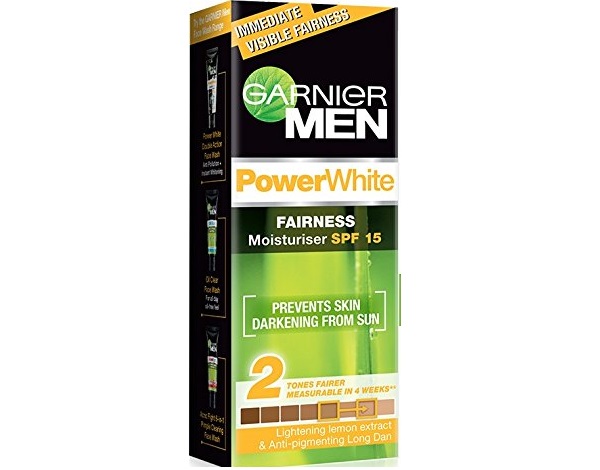 Loaded with SPF 15, this is one of the best men's fairness moisturizing product for dark skinned boys. Ii prevents skin darkening from sun rays and pollution. The light moisturizer is suitable for oily and acne prone skin it gives you immediate visible results upon first application. The product has light texture which is oil free and non sticky.
Suitable for: All skin types
That is our top picks of the best fairness creams for dark skin in India. Hope you like these and choose them according to your budget. Please follow these tips to further whiten your dark skin tone.
If you have dusky skin, use a good brightening facial cleanser, exfoliate regularly with an effective lightening scrub. Apply fruit face packs and don't skip sun lotions. Take steam once in a week , if you've got oily-dark skin with blackheads and whiteheads.