There are products meant to bring glow on your skin. And that includes skincare and makeup products both. In this article at AllureBeautyWorld.com, we are going to talk about the best creams for glow in India. These creams can make your skin luminous and radiant. But they are different formulations like some creams for oily skin while some are meant for dry skin radiance. So, using the products for glowing skin correctly is very important as if you use a cream that is meant for dry skin for your oily face, then you can end up looking extremely greasy, shiny and can even block the pores. But, don't worry! this list will help you find out which are those face glow  creams and moisturizers that can make your face glow depending on your skin type.
List of Best Creams for Glowing Skin in India (2023)
Let's have a look at the best creams to make skin glow and luminous.
1. O3+ SPF 30 Skin Brightening & Whitening Cream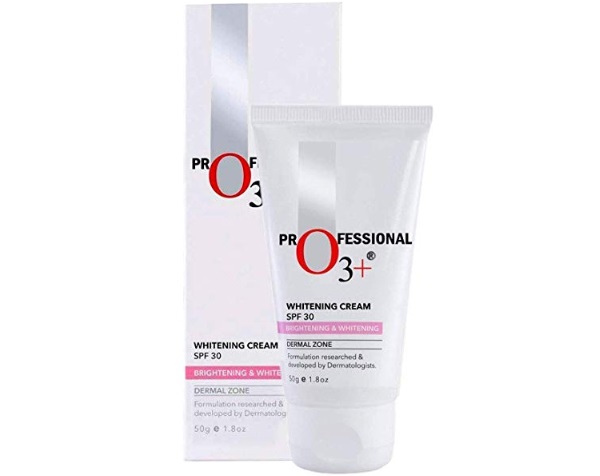 This is a skin whitening cream that gives you natural fairness along with the glow. It is formulated and developed by the dermatologist and is also safe for the sensitive skin type. The cream is very affordable in price looking at the quality and brand. It has SPF 30 that helps your skin to get protected from the harmful sun rays. It also gives you protection from pollutants and toxins. The glow boosting cream is recommended for all skin types. You can apply it twice in a day and is also the best face creams in India.
2. Lotus Herbals Whiteglow Skin Whitening and Brightening Gel Cream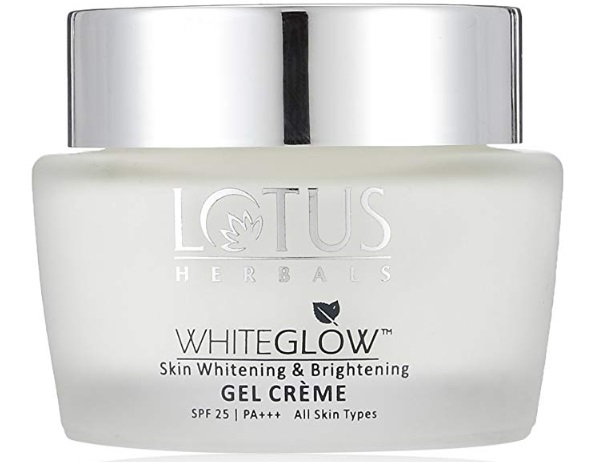 It's a very popular cream and best cream for fairness and glowing skin that is suitable for all skin types. The otus whitening cream for oily skin is rich in saxifrage extracts and Mulberry that boosts skin's natural defense system and restores skin complexion. The whitening product also promotes tissue regeneration and even tones. Mulberry extract improve your skin complexion and decreases the darkness and spots. The SPF 25 cream is one of the best creams that we have to remove dullness from your face to enhance glow.
3. Ryaal Zero Oil Free Moisturising Gel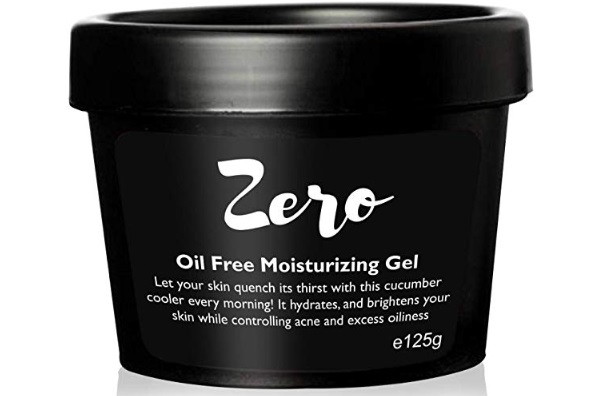 Ryaal Oil free moisturizer gel has light formula which is made with cucumber extract with hyaluronic acid. It is a skin lightening, anti-ageing and detoxifying gel cream for glowing skin. The cream is exclusively made to hydrate and brighten your skin while controlling acne and excessive oil. It is the perfect moisturizing cream for oily skin and combination skin to get the radiance and everyday moisturization. Cucumber extracts help to soothe your inflamed skin. It can help your face glow during summers as well.
4. Lakme Perfect Radiance Fairness Day Crème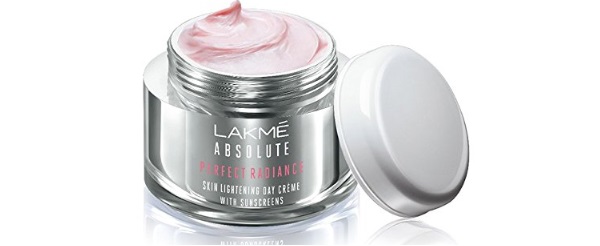 The fairness day cream from Lakme Moisturizes your skin along with giving sun protection. The cream is meant to give you fresh glow even during the summer. It has a light texture that improves the complexion of your dull, lifeless and dark skin. Application of the cream regularly improves the texture and tone. This is one of the best Lakme products for glowing skin suitable for all skin types. In winters, it is less moisturizing for very dry skin. Price of this face cream is also very affordable.
5. Lakme Absolute Skin Gloss Gel Creme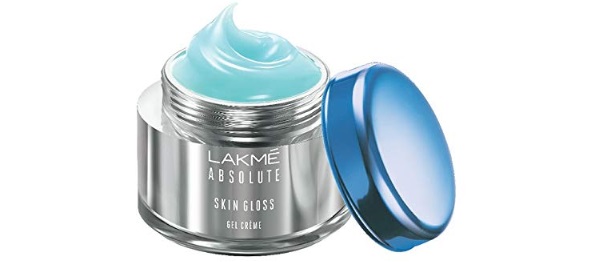 It's a gel based cream which is very hydrating and moisturizing yet does not make your skin oily or sticky. It is a good summer cream for oily skin and combination skin. Girls and boys with acne prone skin can also try it during summers, But we will advise you to go for the pimple creams rather than this cream, when you have acne prone skin. It's amongst the best moisturizers for glowing skin.
6. Lotus Professional Dermo Spa Bulgarian Rose Skin Radiance Creme with SPF20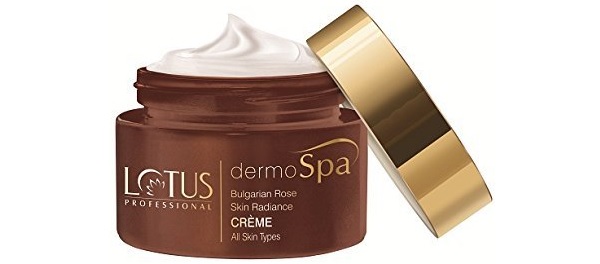 This is rich in Bulgarian rose extract. The hydrating everyday use cream is bound to give you fresh glow on the skin. It is a cream free of preservatives and has an organic formula. It is free from paraben and artificial colourants. The light weight cream blends nicely on the skin and boosts the skin natural tone and Glow. It is a day cream that can be applied under the makeup as well and is the best face cream for glow in winters.  It is suitable for all skin types and is made with SPF 20.
7. Olay Natural White Day Fairness Glowing Cream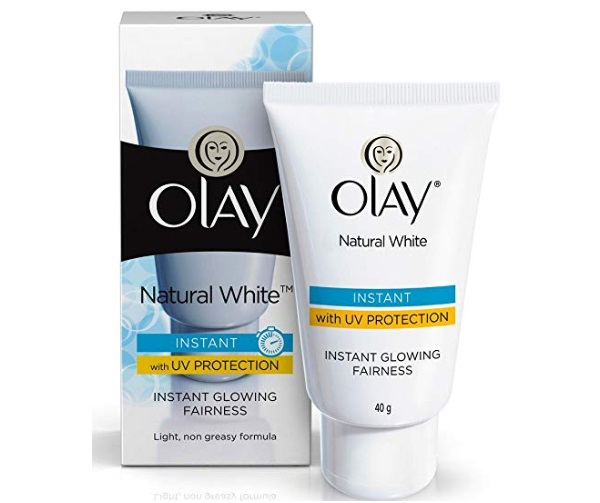 This Olay cream is a very popular fairness cream which is very affordable and is suitable for most of the skin types. For oily skin the screen is just perfect as it won't make your only skin grease your sticky but gives a dewy glow on the skin. The instant glow face cream revives your lifeless skin tone and gives you fairness. It take some time to make skin lighter but yes give sun protection during the daytime when you apply it. It's the best cream for glowing skin in summers.
8. Forest Essentials Soundarya Radiance Cream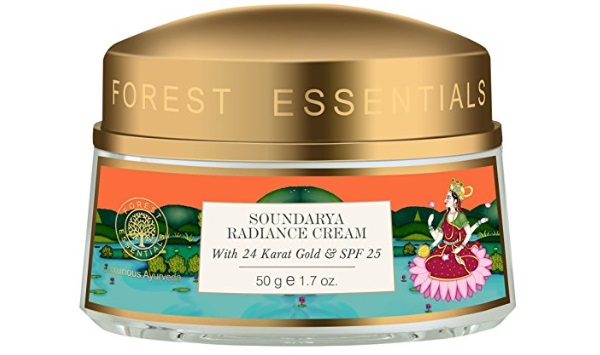 When you like completely natural ingredients in your creams, then go for big brands like Forest Essentials. The luxury beauty care brand makes natural skin care products. Soundarya Radiance cream is formulated with 24 carat gold and has SPF 25. The cream is an extra rich cream that delays the age appearance due to its high moisturization and ingredients. It firms the underlying muscles and restores the elasticity of the skin. The Ayurvedic skin cream for skin glow is the best and is more of a face cream for dry to normal skin.
9. VLCC Ayurveda White and Bright Glow Gel Cream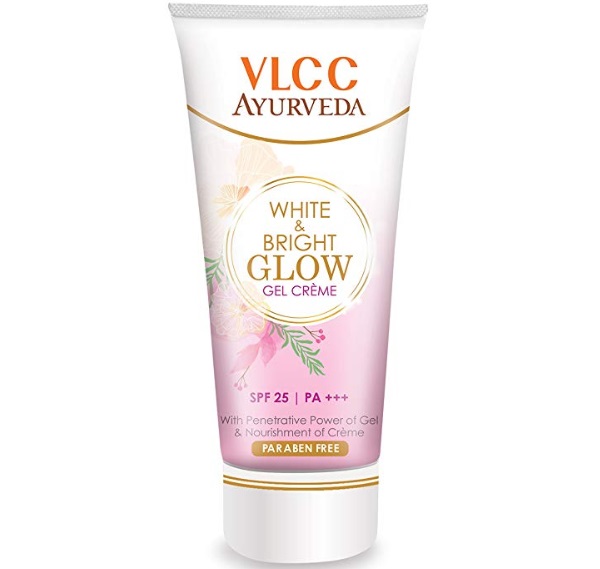 The affordable gel cream is from VLCC Ayurveda. The cream is meant to reduce dark spots and lighten your oily skin tone by decreasing the pigmentation and jealous. It gives a luminous skin naturally and comes with SPF 25. The face glow cream also protects your skin from sun damage. It is a very affordable paraben free face cream for clear and glowing skin. 
10. Plum Renewed Clarity Night Gel Green Tea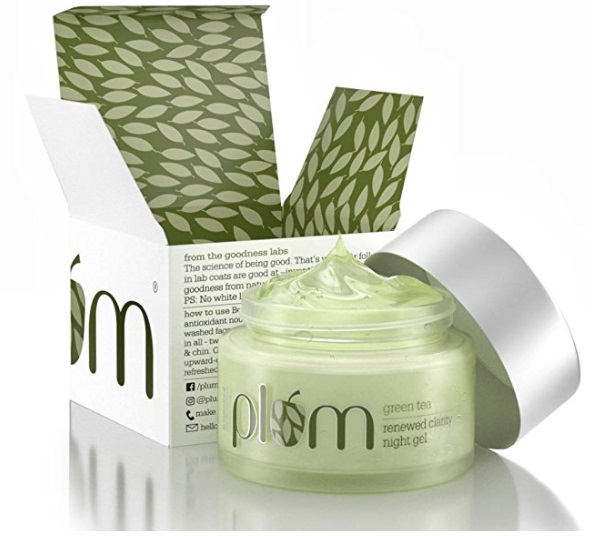 Plum Renewed Clarity Night Gel is rich in green tea extract. It has a very light oil-free gel is for acne prone skin. It's texture which is exclusively made for oily and combination skin. The non-comedogenic ingredients in it ensures that they pores do not get clogged. It gives you hydration yet does not make your skin oily. With the Argan oil, it retains the moisture and works on the skin to increase clarity. It is a paraben and SLS free gel cream which is perfect for oily skin to achieve glow and softness.  It's the best night cream for glow for oily skin.
Just a simple tip: you can also get a glowing skin by exfoliating two to three times in a week and applying suitable sunscreen everyday when you step out of your home in the sun.
This was the list of the best face creams and moisturizers to get you glowing skin. The list included the products for different skin types as we have mentioned. Hopefully this article will help you find out the best cream to achieve glowing skin every day.