Frizz and roughness is also a sign of damage. Your damaged hair can become the excessively dry and break more. Even people with curly hair notices that with a change in weather, hair can get rough and dry. Deep conditioning products for dry hair are surely like miracle or boon to moisturize the hair. Hair we've compiled this list of the best conditioning products for hair conditioner for dry hair. These hair conditioners are in the form of regular hair conditioner that you can apply after the shampoo or in the form of hair mask that we apply on the hair once or twice in a week.
By moisturising the hair, these products lock the moisture in the cuticle to make them smooth. When you hair is extremely dry then they tangle and break more. Deep hydrating hair conditioners re-hydrate the hair and you get stronger and shinier hair strands. In fact, stronger hair lets you try variety of different hairstyles.
List of the Best Conditioning Products For Very Dry Curly Hair in India (2023)
1. WOW Coconut & Avocado Hair Conditioner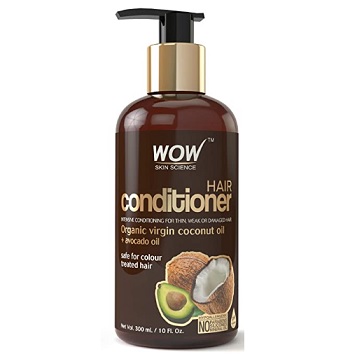 This Wow conditioner is rich in coconut and avocado oil. Free of the sulphate and paraben, it's rich in organic virgin coconut oil that is safe for colour treated hair as well. The conditioner is exclusively made to combat the excessive dryness during the winters and humid season for the dry and frizzy hair. As it's infused with natural oils, it's rich in proteins and sweet almond oil as well. Apply this everyday, you shampoo the hair. Keep it for 2-3 minutes and rinse. This conditioner heals the split ends and reduces the breakage to a lot of extent. It's also the best hair growth conditioner or dry hair.
2. Dove Hair Therapy Intense Repair Conditioner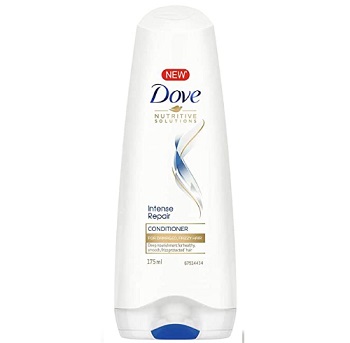 Frizz repairing properties of this conditioner is made for smooth and frizz protected hair. It nourishes and protects the hair and prevent damage from the heat and humidity. At times because of the regular and constant use of heat styling products like hair colours, hair dryers and straightening irons your hair gets damaged and the cuticle becomes extremely rough. The shampoo helps to give the smoothness and the manageability of the year. It can be used on daily basis however this conditioner is one of the best conditioner for frizzy hair at affordable prices.
3. Mamaearth Argan & Apple Cider Vinegar Hair Conditioner For Dry & Frizzy Hair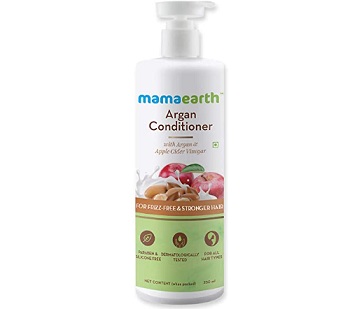 This deep hydrating product is made for dry and frizzy hair. With a formula rich in Argan oil and Apple Cider Vinegar is a frizz-proof conditioning for hair. Because of the humidity and heat, at times the hair can lose its sheen and becomes rough. It's a dermatologically tested conditioner with no harsh chemicals and is free of sulphates, mineral oil and paraben. It's suitable for all hair types and can be applied on daily basis. This gives you frizz free and extremely smooth and manageable hair which definitely allow you to make any style confidently that you want to make.
4. Herbal Essences Argan Oil of Morocco Conditioner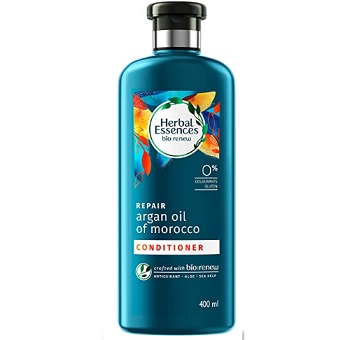 With Argan oil of Morocco as a key ingredient in this hair conditioner, it's made with 90% naturally derived ingredients. It also contains aloe and sea kelp for increasing the strength and vitality of locks. Together both of these shampoo and conditioner duo products help to repair the damage and the dullness of the hair. It's free of paraben and colorant. It brings back the lost life in your pretty hair in just 21 days. This is one of the best conditioners for normal to dry hair with the warm scent of citrus and exotic vanilla.
5. Bella Vita Organic Keratin Conditioner For Frizzy, Dry and Damaged Hair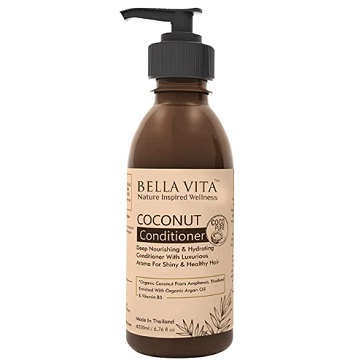 This organic conditioning keratin and coconut oil shampoo, it also has argan oil and macadamia that is known to give ample amount of crystallization and hydration to the life less and rough hair cuticle. This product is excellent in protecting hair from the damage that is caused by UV rays and pollutants. If the humidity and damage has spoilt the conditioning of your hair, this gentle conditioning product is perfect for regular use. As it has a pH balance formula, it also does not contain any of Mineral oil, artificial preservatives, paraben and most importantly free of SLS/SLES.
6. StBotanica Pro Keratin & Argan Oil Smooth Therapy Conditioner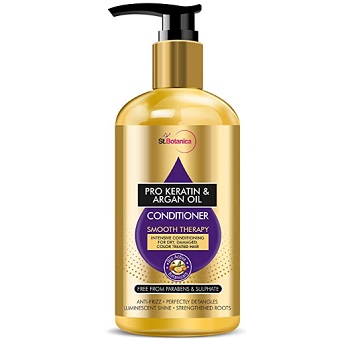 Even in quora, many people have mentioned this as a hair conditioner that works for dry hair. It contains the carrot and Argan oil. So if you would like to have a straight and relaxed hair, as a result. One can make so many different hairstyles for you. This conditioner is the best conditioner, with keratin in it. It's the best conditioning product for dry damaged hair and also for the colour-treated hair with bioactives. This botanical rich hair care product is completely free of chemical that can lead to harm and roughness in the long run. It's also an anti-frizz and anti-detangler product that adds strength to the roots.
7. Anveya Hydrate and Nourish Conditioner for Dry, Damaged and Frizzy Hair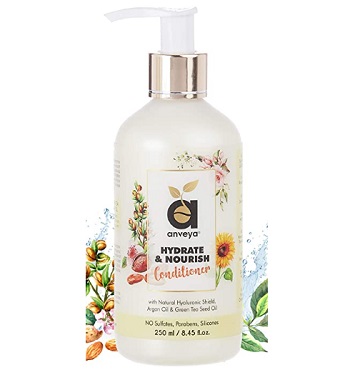 The conditioner helps the dry damaged and frizzy hair with hair fall. It's rich with hyaluronic acid, Argan Oil and Green tea seed oil. The hydrating formula of this conditioner for dry hair combines the natural hydrating Hyaluronic acid of low and high molecular weight of exotic oils. This organic hair conditioner creates a protective layer to lock the moisture in your hair. It has an anti-pollution barrier, decreasing the future breakage. The product adds volume to the hair but never apply the hair conditioner on the hair roots. It's also free of paraben, sulphate, Ammonia, alcohol or the other chemicals. Apply the product 2 to 3 times a week to enjoy the better looking hair.
8. Khadi Mauri Herbal Argan Hair Conditioner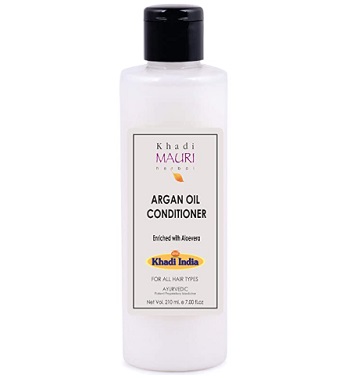 When struggling with frizz and roughness, you might have noticed that Argan oil is one of the key ingredients for complete hydration. This herbal Argan oil hair conditioner is also a chemical-free product which is from the house of Khadi. The aloe vera present in this hair conditioner strengthens the hair. It's for all the hair types not just for the dry and damaged hair. Argan oil is also called as the liquid gold which is the powerful ingredient in maintaining the smooth and voluminous hair.
9. Mamaearth Argan Hair Mask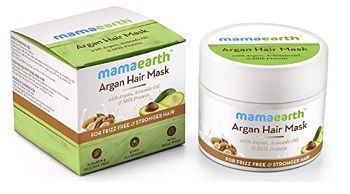 The Argan oil hair mask is a deep conditioning product that contains avocado oil and milk protein also. It's a product for extremely dry hair with frizz. With pleasant and sweet fragrance, this hair conditioner is amazingly great for the thicker looking hair. By applying the conditioner, you not just help to treat split ends and tame frizzy hair, but it also prevents the hair fall and promotes the hair growth. So many wonderful benefits, you see! It's one of the best hair conditioning hair mask for dry and rough hair. Tea tree oil in it helps to unlock the hair follicles so that the hair growth can be initiated naturally. It's a fragrance free and hypoallergenic product that does not have any toxic ingredients or chemicals in it. Apply this mask once in a week for smooth and shiny hair.
10. Godrej Professional Avocado Nourish Mask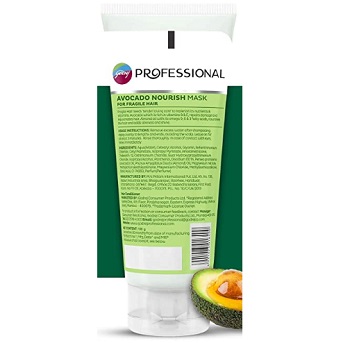 Avocado nourishing mask is for thin and frizzy hair. So if your hair gets dry and rough every now and then, this hair mask is beneficial for you. It's especially created for Indian hair and is available in other variant as well. Blended with avocado oil and almond oil, it's a power house of Vitamin E Vitamin B and Omega 9, 6 and 3 fatty acids. Being a color safe hair mask, using this doesn't strip off the intensity and vibrancy. How to apply: Just apply conditioner on your wet hair, after the shampoo. Keep for 5 minutes then rinse with clear and normal water. This product helps to make the hair super nourished.
These are the best conditioning products for dry and damaged hair. Using this product will ensure that you no longer face the dryness and your hair gets smooth and bouncier. As the hair gets a lot moisturised, you can flaunt and enjoy majority of the hairstyles. However you need to keep in mind certain things, when you already have dry hair or they have gotten dry because of the environmental stress and effects. Firstly, ensure that you never wash your hair with very cold or too hot water in the first place.
Always ensure that the hair must be a dried and the use of heat styling treatment should be as less as possible.