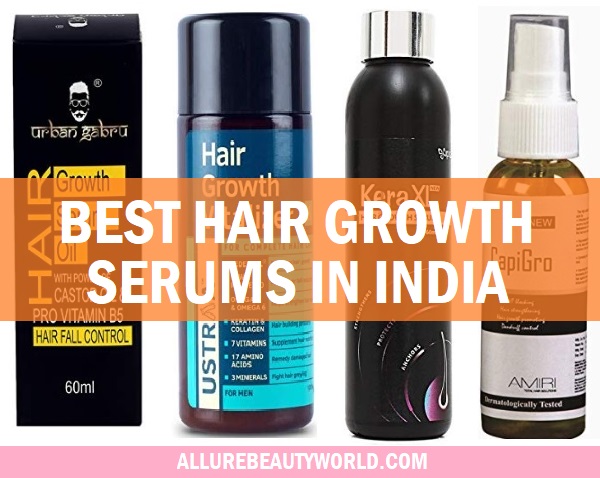 Hair serums are lightweight products that seep in the scalp layers easily. In fact, hair serums are also wonderful in making the hair frizz-free and to enhance the smoothness of your hair. We have put together a list of the hair serums that can contribute to the growth of your hair. These hair serums are rich in botanicals that are known since ages to increase the growth of your hair. These products also help to revitalize the damaged and dry hair.
List of the Best Hair Serums For Growth in India For Thick and Long Hair
1. Biotique Bio Mountain Ebony Vitalizing Serum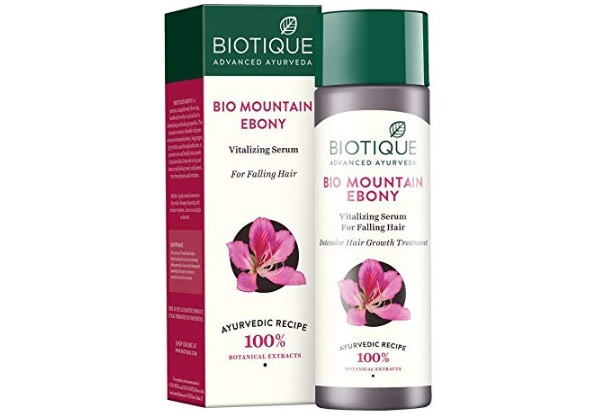 The revitalizing hair serum contains the goodness of Bio Mountain Ebony.  It promotes new hair growth and makes hair healthy looking. So, if you have dry and falling hair, then this Ayurvedic recipe with Botanical extracts can help you immensely. The product is very affordable and can be bought from shops and online both. It also has long pepper, glycyrrhizin and the euphorbia tree.
How to use: Apply small amount on your scalp and massage gently with light tapping motions. Leave it on. Overnight is the best time you can leave this serum.
2. UrbanGabru Hair Growth Serum oil with Castor oil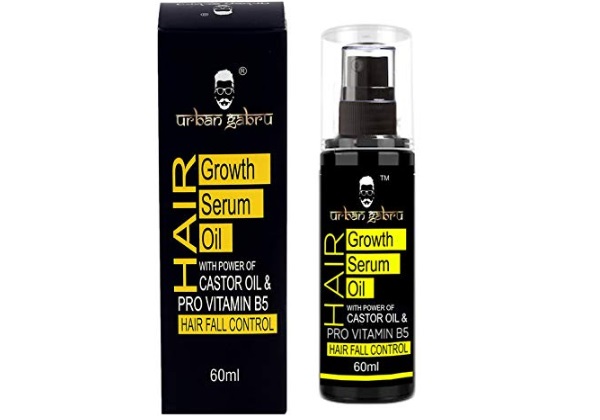 The hair growth serum is exclusively made with castor oil and Pro-vitamins B5. It's the hair fall control product that minimizes the hair fall and initiates growth of new follicles. The product comes in pump packaging and is an affordable product. It contains high quality ingredients and botanicals that are highly nourishing and reinforces the thin hair. Your hair becomes smooth and shiny and less frizzy. It's a paraben free hair serum for hair growth.
3. Ustraa Hair Growth Vitalizer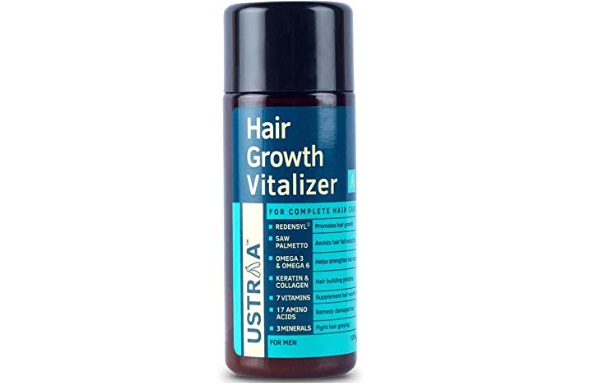 Ustraa Vitalizing product is a rich blend of ingredients which are known to promote hair growth and put a stop on the DHT related hair fall. It has 17 different amino acids that increase the hair strength and follicle health. It's a non-sticky hair serum that gets easily applied on your scalp and hair. It contains zinc, magnesium, vitamins, Omega-3 and Omega-6 fatty acids that gives your dull and lifeless hair new life and also reduces split ends and damage. The product also contains redensyl and saw palmetto.
How to apply: Take the desired quantity on your palm and apply it on your scalp and hair. It can be used two times in a day.
4. Beardhood Beard and Hair Growth Serum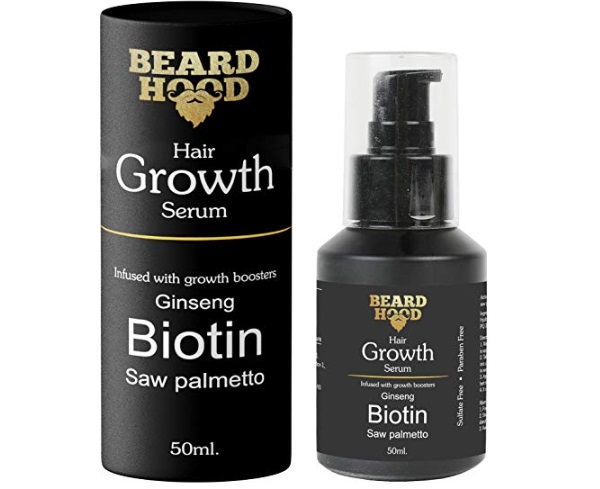 The Beardhood product is not just a hair growth serum for your scalp but for your beard hair as well. It's rich in the growth boosting ingredients like ginseng, biotin, saw palmetto and other natural ingredients. These are known to boost the hair growth and promote the growth of beard hair as well. Ginseng, is known to give you hair regeneration and amazing moisturization for dry hair. It's 100% sulphate and paraben-free hair care product which is suitable for men of all hair type. The non sticky texture, makes it one of the best beard growth oil for men. Also does not contain any harmful chemicals.
How to apply: It can be applied after washing the hair or leaving it on your scalp and beard at night.
5. RE' EQUIL Hair Fall Control Serum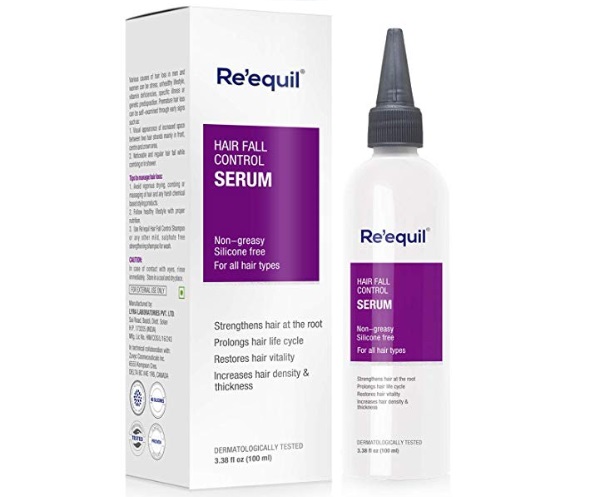 This hair fall control serum is non sticky and free of silicones. It's suitable for all hair types. While, the product strengthens your hair from the roots, it also prolongs the hair life cycle. Regular application of the serum restores the hair vitality and increases the density of your hair. The dermatologically product tested product helps to increase the thickness of the strands. It can be used by men and women both. It's powered with clinically proven Cressatine & Aminexil. It's nozzle head bottle helps quick and convenient application.
6. Livon Hair Gain Tonic for Men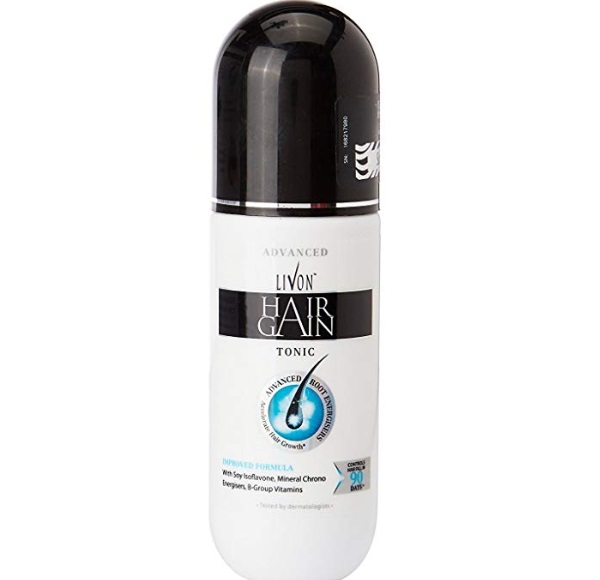 This is one of the most popular hair gain tonic formulated for men. It accelerates the hair growth and gives you thick and dense hair. The product is also clinically tested to reduce the excessive hair fall.
How to apply: It can be applied directly on your scalp with the nozzle of the bottle. Apply on the affected area and rub with your fingertips. Spread it all over the scalp and rub gently. It can be used twice daily after bath and before bed time.
7. IPCA New Kera XL Hair Growth Serum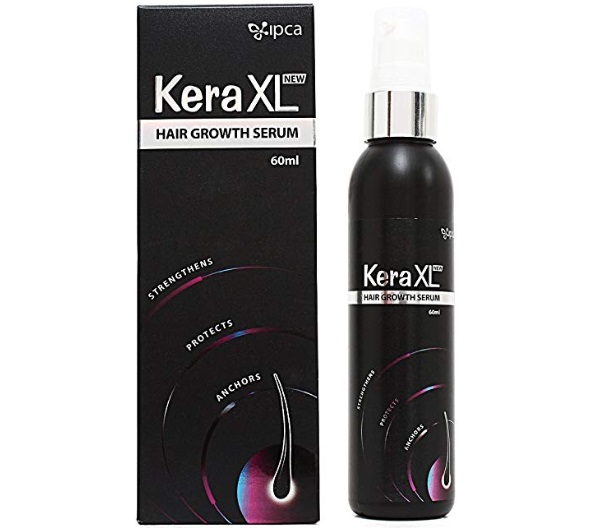 Packaged in a pump bottle, this product is not that affordable, yet it helps to reduce the hair damage and initiates new hair growth. It protects and increases the hair follicle by making them stronger. The product is non-greasy that gives relief in hair fall.
8. Aesandro Hair Growth Serum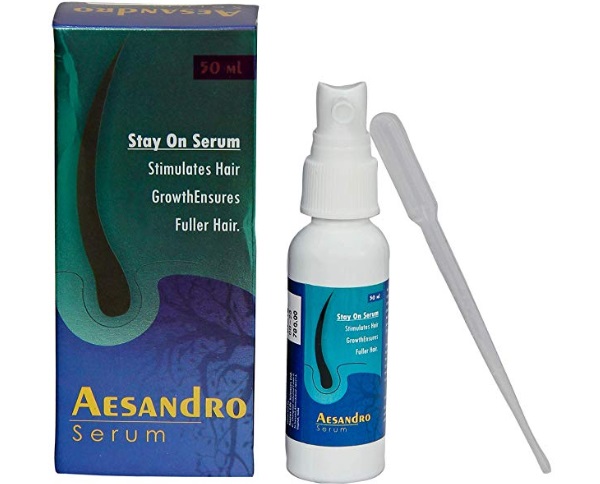 It comes with an applicator and a pump dispenser. The product is a non-sticky and easy to penetrate in your scalp. Gentle application of this hair growth serum everyday, ensures hair becomes thick and denser. It has a direct action to prevent the hair follicle shedding. It works in three ways: stimulating hair growth, regenerating hair follicles and increasing hair anchoring.
9. StBotanica Moroccan Argan Hair Serum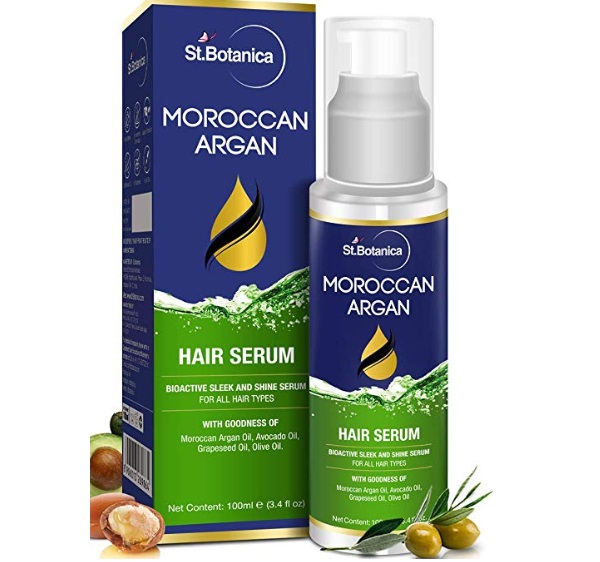 It's one of the best selling and affordable hair growth serum which is rich in bioactives. It's suitable for all hair types. When you are looking for an affordable and natural product, which should be paraben-free, it suits the bill. You must try this one. It's infused with antioxidants and ingredients like Moroccan Argan oil, Jojoba oil, Avocado oil, Grapeseed oil, olive oil and along with other herbal ingredients. It acts as a heat protectant, so you can apply it before using hair styling tools.
10. Finn Cosmeceuticals CapiGro Hair Serum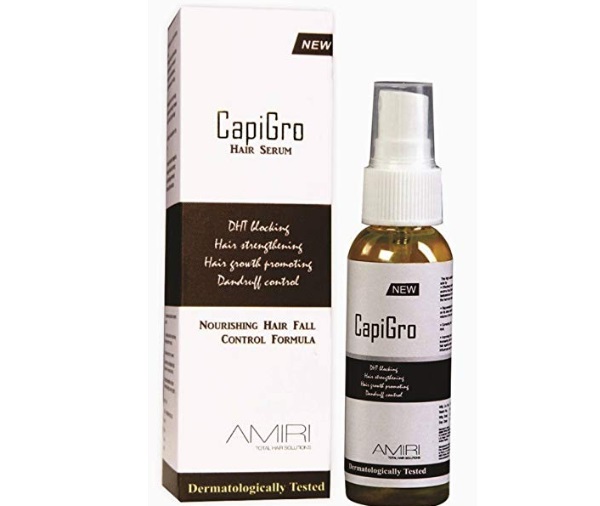 Caprigrow hairfall control formula gives you results in stopping hair loss. It's able to combat the hair fall related to DHT. Yes, this is a DHT blocking hair serum as well. It ensures that your hair gets stronger and hair growth is initiated. The product also decreases the shedding of the strands and works by Inhibiting 5 alpha reductase enzyme, thus, blocking the conversion of testosterone to dihydrotestosterone. This is one of the best hair growth serums that men suffering from DHT hair loss can try.
11. Oshea Herbals Hairfall Control Serum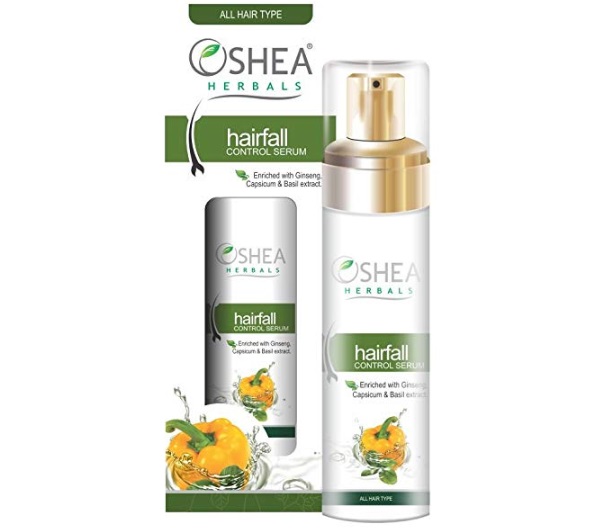 This hair-fall control serum contains only herbal extracts and it's from a well known brand that makes chemical-free products. It helps to revive and strengthen every strand to make them fall less. There are active ingredients like – citric acid-astringent, ginseng extracts that promotes new cell regeneration. Basil extracts and ashwagandha extracts are also there.  It can be used two times in a day.
How to use: Apply 4 to 5 drops of this hair growth serum on your palm and apply on the hair roots. Massage gently for 30 to 50 seconds leave it and let hair dry normally. Used twice daily.
Other than using these hair growth serums, you should also try to drink a lot of water to keep yourself hydrated. On top of that, taking biotin supplements also helps to grow new hair.  Additionally, you can also give yourself a hot oil massage once in a week.  Make sure that you never comb wet hair. Wet hair strands are weaker and they can get damaged and get fragile.