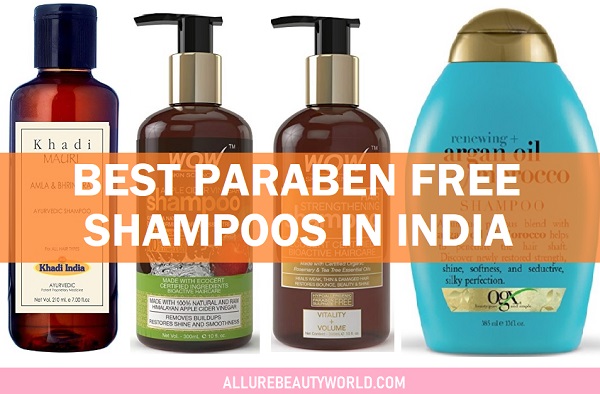 Most of us are concerned about the chemicals in our shampoo and hair care products. Chemicals, all of them are not as bad, but a lot of them can give you harmful effects, when you use them on prolonged basis. Currently, brands are coming up with SLS and paraben-free shampoos a lot. Parabens are added to increase the shelf life of a product. Sulphates in the form of Sodium Lauryl Sulphate can be harmful in the long term. They are added to make the product more foaming and giving you that is pseudo cleansing effect.
Why go for organic shampoos?
Sulphate and paraben-free shampoos are suitable in decreasing the dryness and split ends. Shampoos are also natural so, they reduce hair damage and split ends. Even your hair color is retained when you use such shampoos. When your shampoo does not contain sulphates and paraben then it keeps your scalp in a healthy state and does not disturb the pH balance. Sulfates can make your hair frizzy and dry, therefore, shampoos not containing SLS helps you get beautiful hair.
List Of Best SLS And Paraben Free Shampoos In India (2022)
1. OGX Moroccan Argan Oil Shampoo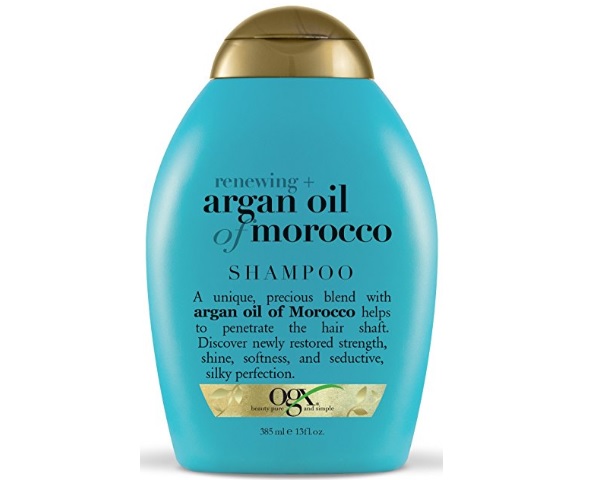 The Argan oil shampoo is from a well known brand that formulates Paraben and SLS free products for your hair. It reinforces the strength of the hair shaft and makes the hair soft and smoother. If you have got limp hair with split ends then, the shampoo is best to be used. Even, if you have damaged or dull hair, It works the best.
2. Khadi Mauri Herbals Amla and Bhringraj Herbal Shampoo
The Khadi shampoo contains Bhringraj and amla and is an Ayurvedic shampoo for all hair types. It keeps your hair dandruff free and promotes hair growth. Regular use of this the shampoo product can minimize the hair loss and thinning hair line. The certified Khadi product is a sulphate-free shampoo which does not contain any parabens.
3. WOW Apple Cider Vinegar Shampoo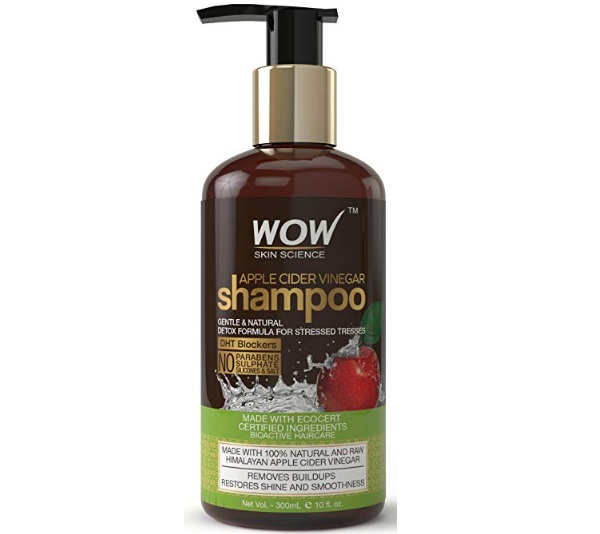 WOW Apple Cider Vinegar Shampoo gives you multiple benefits like, it is a DHT blocker and works on oily scalp to remove the product built up and to keep your hair shinier and smooth. With 100% natural extracts of Apple Cider Vinegar, the shampoo is one of the best to be used for oily hair. It encourages hair growth by unblocking the scalp pores. It is a chemical SLS and paraben-free shampoo that is the best selling in this category.
4. The Moms Co. Natural Protein Shampoo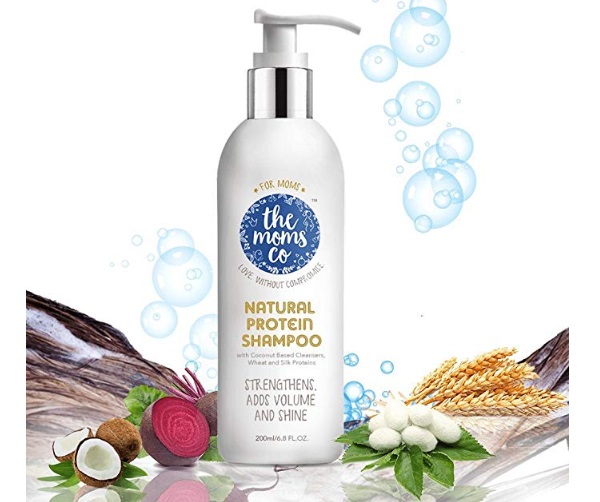 This is yet another brand that we simply love, because it is a paraben-free brand that includes all the certified herbal ingredients and are paraben-free and sulphate-free products in their beauty products. The protein shampoo helps to make your hair strands stronger. It adds density to yours limp hair. The protein rich product is the best shampoo for dry and falling hair.
5. StBotanica Biotin & Collagen Volumizing Hair Shampoo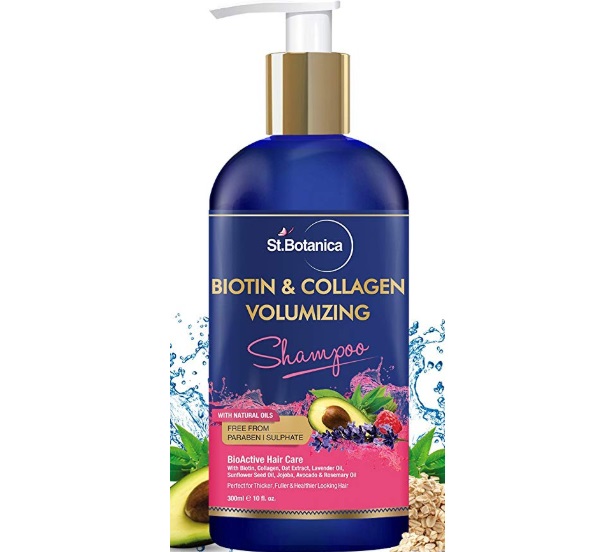 We simply love this brand, because they formulate, so many different shampoos for each of your hair concern. You can use any of those, since, all of them are paraben and SLS free. The shampoo is best suitable for thin and weak hair. Even for oily hair, this is wonderful. It contains biotin and collagen that is known to make your hair thick and increase the hair growth.
Key ingredients: Hydrolyzed Collagen, Lavender Oil, Biotin, Lemon Oil, Silk Protein, Vitamin B5, Aloe Vera Extract, Oat Extract, Sunflower Seed Oil, Virgin Golden Jojoba Oil, Carrot Seed Extract, Tomato Seed Extract, Avocado Oil, Rosemary Essential Oil, Ginger Oil, Peppermint Oil. It's the best paraben free shampoo for thin hair.
6. WOW Hair Strengthening Shampoo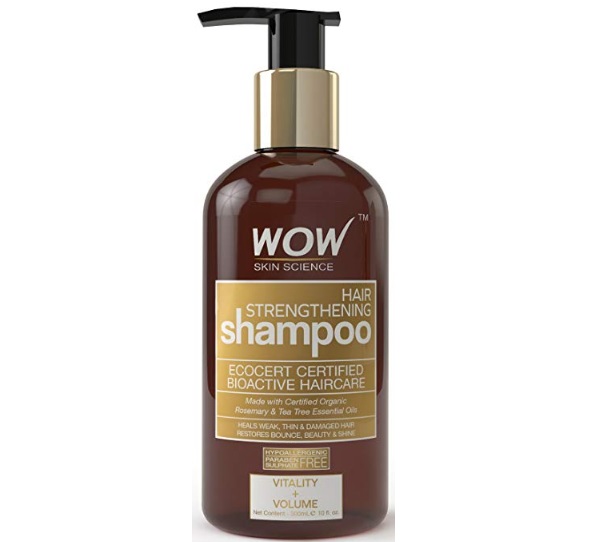 When your hair is weak and with split ends and damage, the shampoo is the best to use. It is a hair strengthening shampoo that gives a boost of strength to your weekend limp roots. It also causes the damage and makes hair bouncer and beautiful. It is suitable for all hair types and is 100% natural and high quality product. This paraben-free product contains organic Rosemary and Tea tree Essential oil.
7. Emeveta 100% Herbal Organic Aloe Vera Neem Shampoo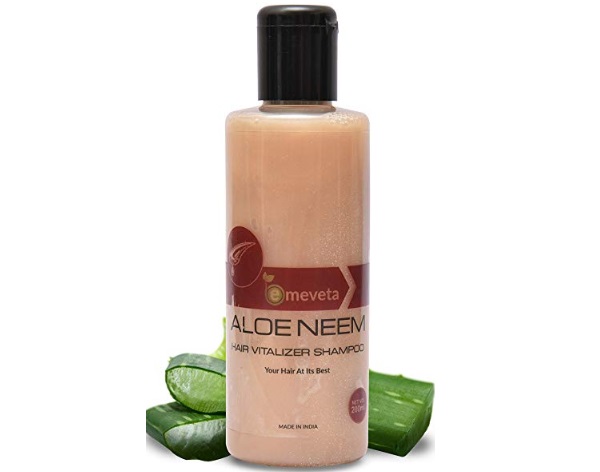 Emeveta Honey shampoo contains aloe vera and Neem that is suitable for hair growth. It is basically a hair vitalizing shampoo, suitable for all the hair types. Free of parabens and SLS, this is wonderful for sensitive scalp. The Herbal shampoo costs very affordable.
8. Organic Harvest Daily Shampoo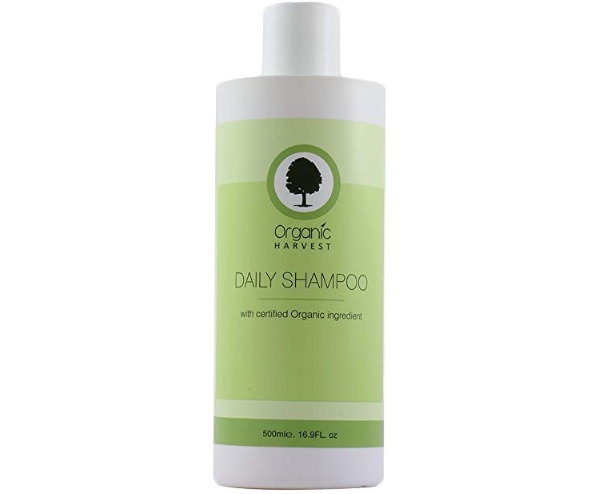 The organic shampoo is a daily use shampoo that men and women can try every day. The gentle formula is not pH disrupting and is loaded with certified organic ingredients. As it is an everyday use shampoo, it is suitable for oily hair type. It has a light gel base that purifies the scalp and cleanses to get rid of the dirt and sebum. It doesn't dry your hair.
9. Ryaal Onion Fusion Intense Clarity Shampoo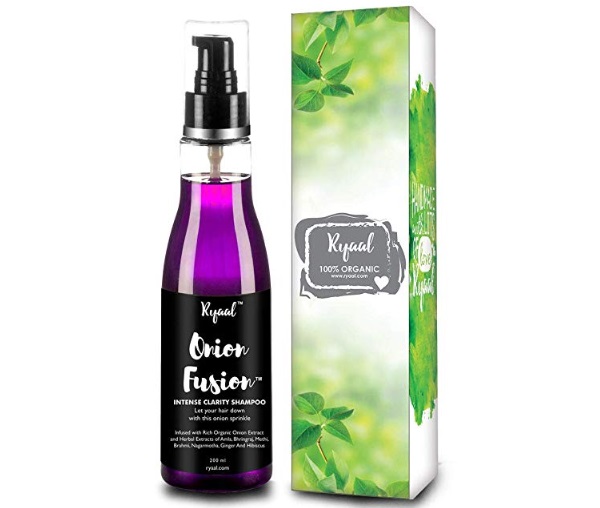 This shampoo hair is onion extract rich shampoo. As we know, when you have thinning hair and hair loss problem, onion can be the best ingredient to restore the lost moisture and to nourish the hair follicles. Onions are rich in sulphur, it also decreases the hair thinning and combats premature falling of your hair. Not just that, with the presence of ingredients likes Amla, Bhringraj, Hibiscus, Methi, Ginger, Brahmi, Nagarmotha, it boosts the hair growth. The chemical and paraben-free shampoo is safe for all hair types and even the color treated hair.
10. TruMen Shampoo with Organic Argan Oil, Allium Cepa Extract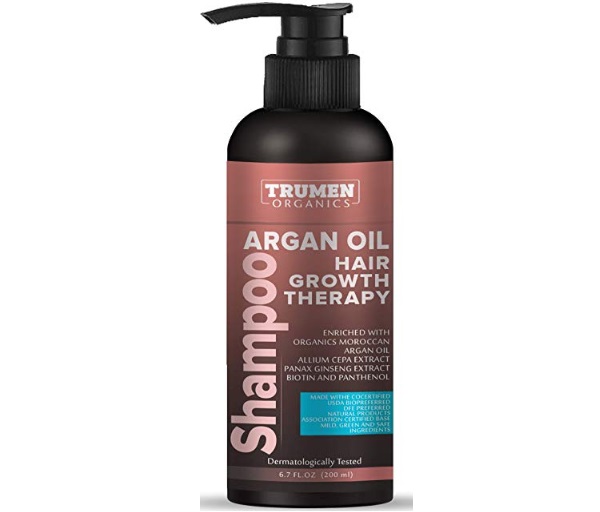 When it comes to dry and thinning hair, Trumen shampoo is one of the best and most affordable. Even on online, reviews have received some of the best results. It has natural ingredients and contains no sulfates or parabens. It is an ideal hair growth conditioning shampoo product that is rich in herbal extracts of organic Argan oil, allium cepa extracts, ginseng extracts and biotin, to give yourself quick and thick hair. It's a hair growth product basically.
11. HealthKart Apple Cider Vinegar Shampoo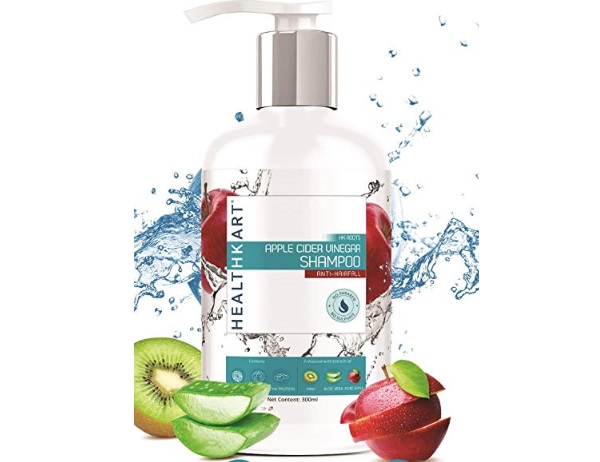 The last shampoo on our list, is the Apple Cider Vinegar shampoo from HealthKart. Apple Cider Vinegar rich shampoos are perfect for oily and greasy scalp because, they get rid of the product buildup and clarifies the scalp to open the pores. It is a hair growth boosting shampoo containing Bhringraj, Amla and soy protein extracts. You can use this shampoo two to three times in a week and does not disturb your scalp's healthy pH balance. The paraben and Sulfate free shampoo is very affordable.
Hope, this article has helped you in deciding the best chemical free, natural shampoo for yourself. After using herbal shampoos, make sure that you use products for your hair like styling product to minimum as that also steal the beauty of your hair.