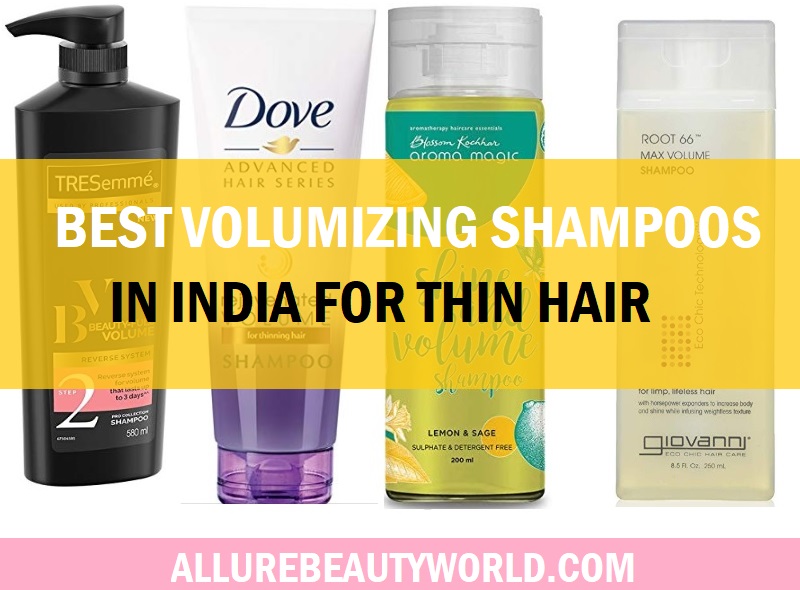 Are you listing over those thick and luxurious looking hair? If yes, then there are products can help you get volume within few uses. Even if you aren't born with thick and extremely bouncy hair you can still use hair care products that can certainly help you with that. Luckily, we've shampoos available that can add volume to your thin hair. In this post, we have compiled a list of the best rated volumizing shampoos available in the market currently.
Best Volumizing shampoos in India (2022) for Men and Women for Thin and Fine Hair
1. Giovanni Organic Root 66 Max Volume Shampoo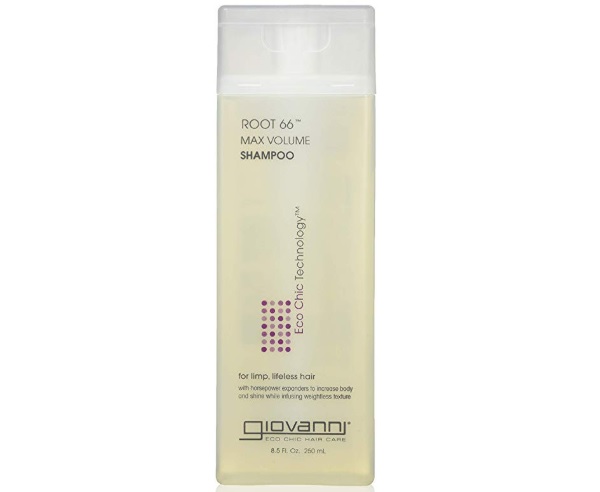 When you have thin hair, the first thing you would like to do is to give it some volume and shine. This shampoo does exactly that for you. The enriching shampoo helps to cleanse your scalp and add the weightless bounce to your hair. It also protects your fine hair from the pollutants and environmental damage. The product is paraben and SLS free which makes it one of the best shampoos for thin and frizzy hair. It's mild enough to be applied everyday as it contains 94% of the certified organic ingredients.
2. TRESemme Beauty Volume Shampoo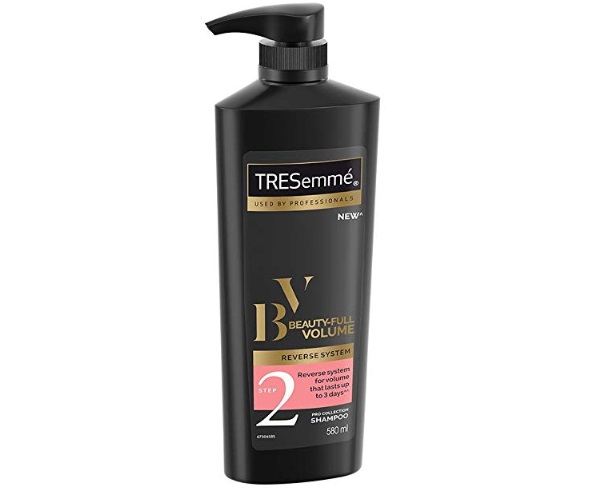 We can say that this shampoo is an affordable and easy to buy product that is available in most of the shopping sites and stores. It leaves you hair luxurious for upto 1 to 3 days. While this may not be entirely true, but it does give you sufficient volume. It can be used two to three times in a week and after using the shampoo you can try its corresponding conditioner for long lasting volume. It is suitable for Indian hair.
3. Dove Rejuvenated Volume Shampoo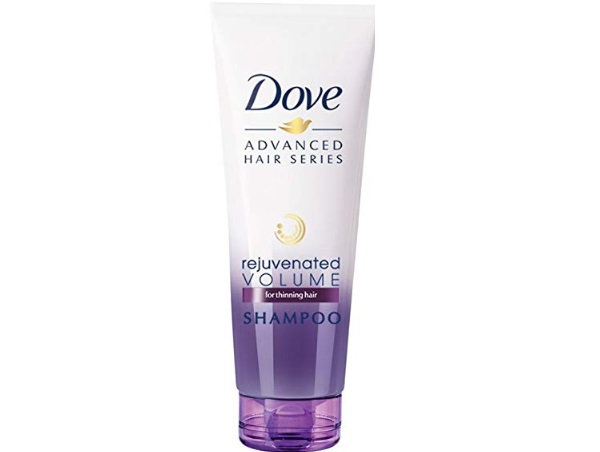 Another option for volume stimulating shampoo is from Dove. This is from the recently launched range that makes your hair two times thicker. It gives you perfectly manageable hair with its beta nutrient Complex. The product helps to give you not just shiny and bouncy hair but smoothens the texture.
4. Aroma Magic Shine Volume Shampoo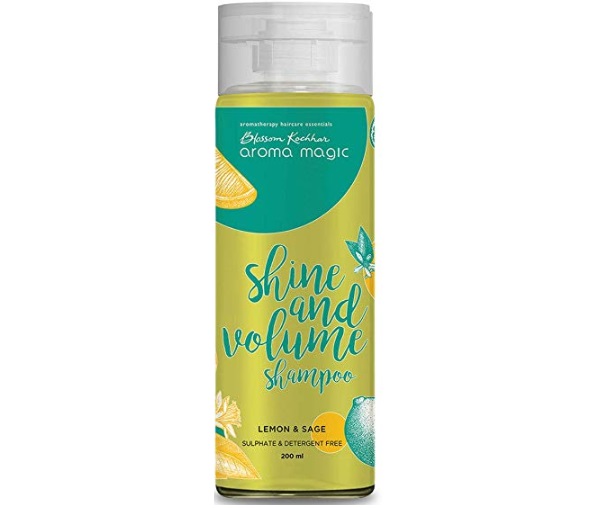 It's one of the cheap and effective products to get thick hair with the chemicals in it. It contains lemon and says that helps to bring immense luster and thickness. The product is paraben, sulphate and toxins free. It is also devoid of artificial colors and fragrances. The antifungal and antibacterial properties of lemon and geranium oil helps to combat dryness and itching that most of the people experience during winters. Other than that, it is also one of the best affordable shampoos for oily scalp as its regulation production.
5. TIGI Bed Head Fully Loaded Massive Volume Shampoo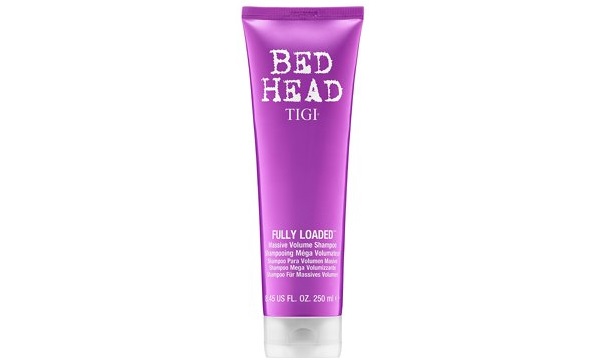 for fully loaded volume in hair dye shampoo can be dried. Is not an affordable option for everyone but yet it does work we get the shampoo is from this popular brand that formulates Salon specific hair care products.It contains the technology that 6 years Trance so that they appear bigger and fluffy. Price 770 rupees for 250 ml
6. Rahul Phates Research Products Volume Care Shampoo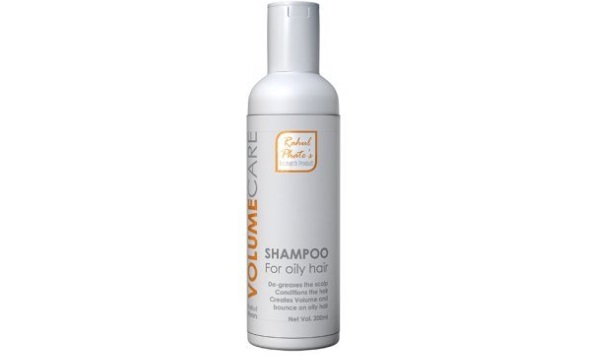 The product is logically tested and Research product. It suits the oily and less on volume hair type. Many can also try it to have that bigger and bouncehair looking hair. It increases the width of your hair by giving it sickness and fuller look. The shampoo also remove the excess oil from your hair that also makes your hair and scalp squeaky clean. It is an affordable productbut availability can be tricky therefore it would be better if you can buy it online. Price 225 for 200 ml
7. Schwarskopf Supersoft Volume Boost Silicone Free Shampoo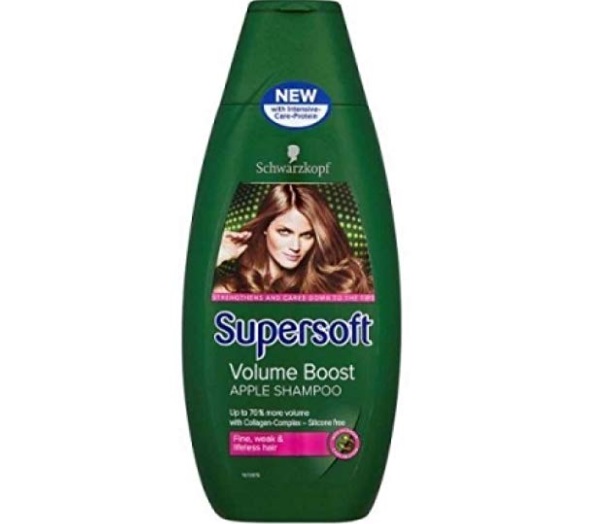 Schwarskopf Supersoft Volume Boost Silicone Free Shampoo is for fine and lifeless hair.  The renowned brands makes this product it has to be rich fruits loaded with watermelon antioxidants. Primarily the shampoo is made for life lessons inhair. It gives that immense boost of collagen  that helps to boost the volume pleaded it contains Lichi and Noni Berry that provide extremely shimmering close to your freshly Clanshair. The shampoo also smells pleasant and wonderful. Price 700 rupees O 400 ml. Shampoo is a daily use product therefore is genital for sensitive scalp as well
8. StBotanica Activated Charcoal Hair Shampoo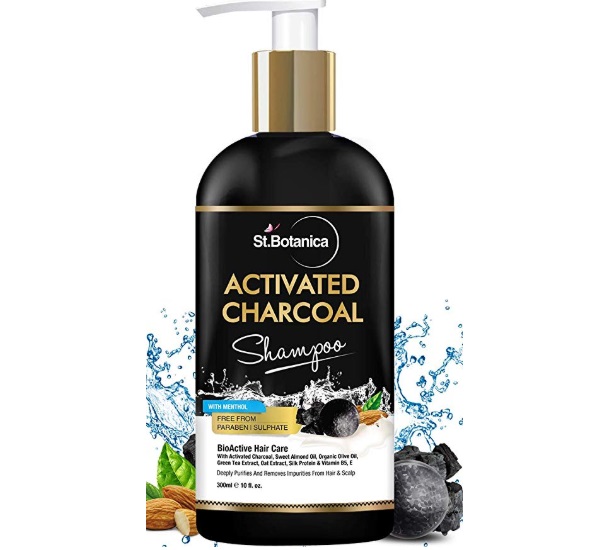 activated charcoal has this property to throughout the bacteria and excessive sleep, pollutants and toxins from your skin and scalp. This is why the shampoo containing activated charcoal is perfect for oily hair to get cytotoxic from your scalp and keep it squeaky clean .s other than that it is a rich auction of essential oils like virgin olive oil, sweet almond oil, Eucalyptus oil, oats and Silk protein. It is one of the best rated shampoos for oily hair that needs pounds and volume. Price 5 99 rupees 4 300 ml
9. Schwarzkopf BC Volume Boost Shampoo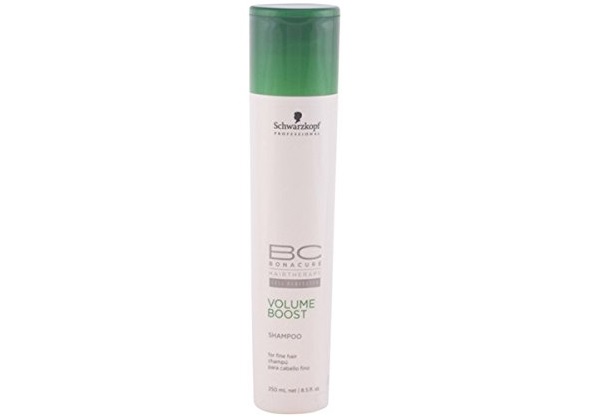 So we have got another option for you that can help the dry hair and oily scalp people. It with revitalizes your dry hair and clean the oily scalp. Rich in antioxidants and fruits the shampoo helps to give you up post we have got another variant from the shampoo in earliest. You can also use this for your hair type of. Price at 40 rupees for 250 ml
10. Aussie Aussome Volume Shampoo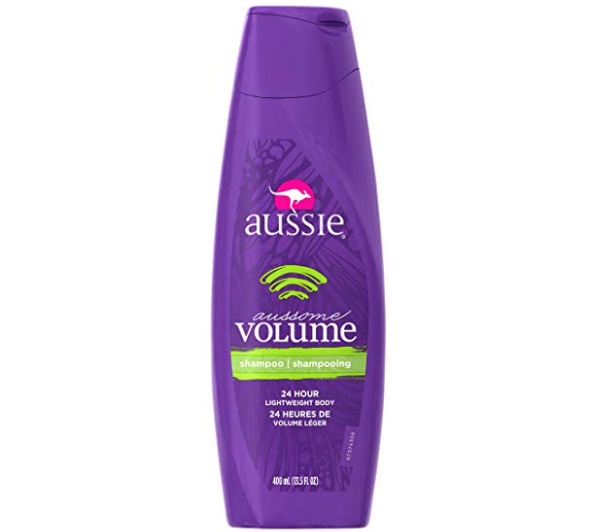 It's an Australian brand that makes amazing shampoo to boost the volume for your otherwise fine hair. The gentle and quick lathering product clarifies your scalp nicely and removes all the oil and sebum. It also removes the product built up and is mild enough to be used every day.
11. L'Oreal Paris Advanced Hair Care Volume Filler Thickening Shampoo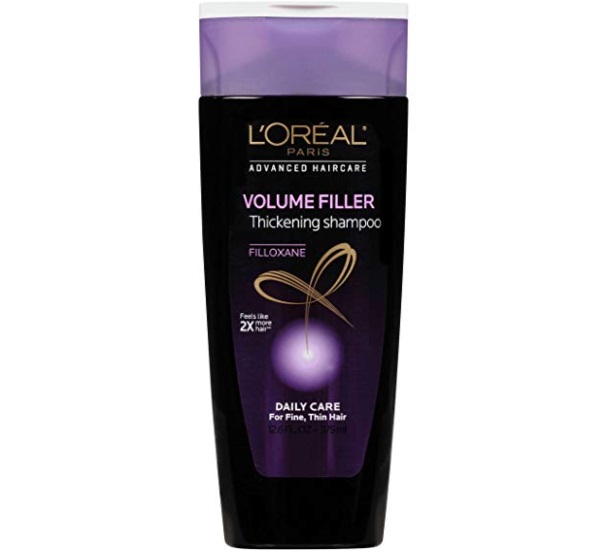 The product is from L'Oreal Paris and it is a daily use shampoo for fine hair. Thickening shampoo is rich in Felix that gives you to 2 times more bounce your hair. It has clinically tested results. The system penetrates hair fiber from root to core to tip for healthier looking hair. It works to create texture from within to generate a thicker feel and infuses lasting volume over time. Product is not yet launched in India officially but it is available online.
12. Ayur Herbal Soya Protein Shampoo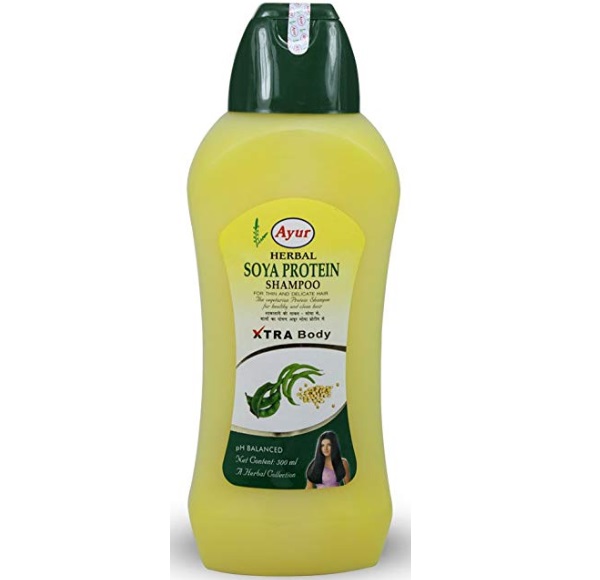 The shampoo is from a very popular brand in India. Soy protein in this product helps to thicken your limp and thin hair. It is suitable for delicate thin hair to be used everyday. It also reverses the damage caused by the heat. The product is extremely affordable but be careful it is not paraben and Sulfate free so if you are someone who wants organic shampoos free of all these things then skip this option.
13. Nyle Volume Enhance Shampoo
We've yet another affordable option for volume enhancing shampoos. Nile is also and organic and herbal brand just like Ayush and the shampoo is meant to give you fitness and volume. The only difference is that it is paraben free and pH balanced product. So it is a much better option for you then the other expensive shampoos. It is an everyday hair wash shampoo that boosts the volume of your hair and is filled with the goodness of herbs. Intern is this shampoo also provides damage protection.
14. Semi Di Lino Volume Magnifying Shampoo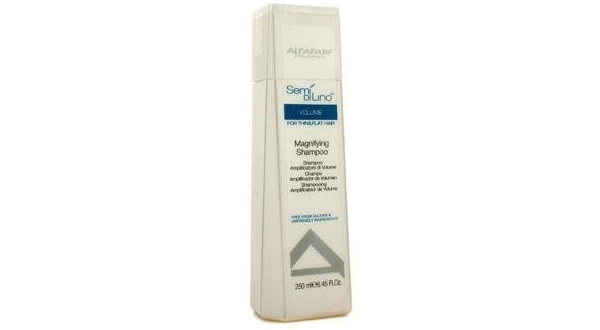 The magnifying shampoo is made for thin and flat looking hair. The shampoo is a lightweight delicate product that works on your hair structure to thicken them and add the density.  It can be used daily and with gentle massaging, it gives its results.
15. BBLUNT Full On Volume Shampoo for Fine Hair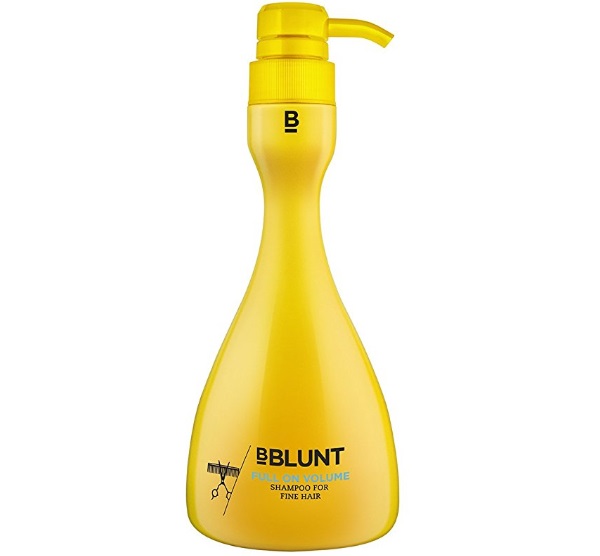 It comes in extremely pretty packaging that is Canary yellow color. It's an exclusively formulated shampoo for fine hair that gives you volume and bounce. It has hydrolysed rice proteins, glycerine and pro vitamin B5. It immensely hydrate your hair and adds incredible volume and lift from the roots. It also protects your hair from the pollutants and adverse effects of our Indian weather which is extremely cold and hot.
This is the list of the best volumizing shampoo in India for thin and flat hair. Hopefully, the list will help you in deciding the best option for you that suits your budget and time. You can also do a simple trick with apple cider vinegar to give your roots an immense lift and volume. In a mug of water adds, 1/4 fourth cup of Apple Cider Vinegar and use it on your washed hair as a last rinse.