Freewill Personalised Hair Products Review
Recently, I got to try these Freewill hair care products. What set the brand apart are the hair care products, customized according to your hair types. This is a really interesting concept, where you have to fill up the questionnaire and depending on the answer that you give the brand.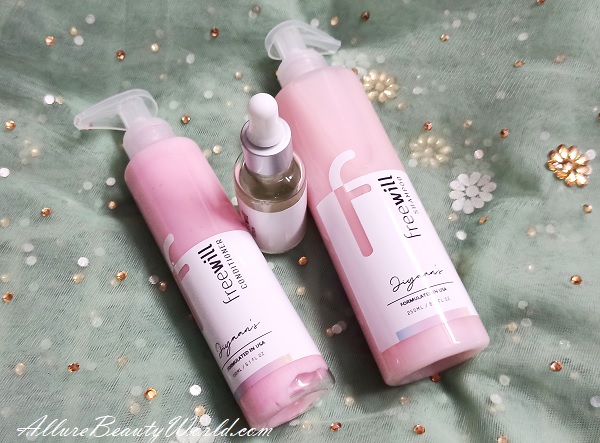 In this Freewill hair care range, I got three products like Shampoo, Conditioner and a Hair Serum, which is rich in vitamin E and Argan oil.
Experience With Shampoo & Conditioner:
I have this problem of split ends, so my major concern was to get the extra hydration on my dry hair ends and a bit of a volume. Although, I have pretty normal hair and few strands fall but as I have bleached hair, I have these split ends, which makes my hair tangled. Therefore, the ingredients that they will use are known to be beneficial for the hair type and the problem that one is currently experiencing. So, I wanted to have less oily scalp and more bounce. Therefore, the ingredients that they have used for my hair type are like that of hydrolyzed keratin, hydrolyzed wheat protein, Aloe vera, Macadamia Oil, Argan oil, Blueberry fruit extract and other products and herbal ingredients.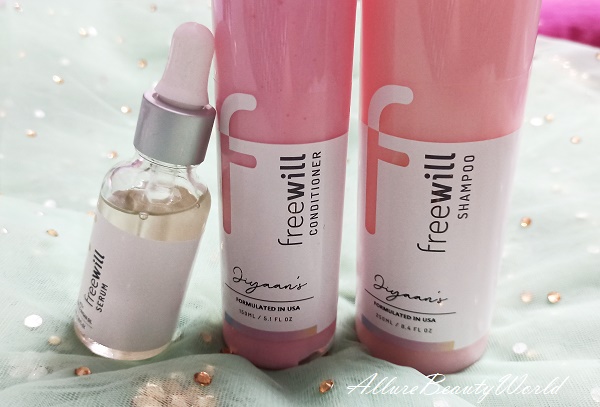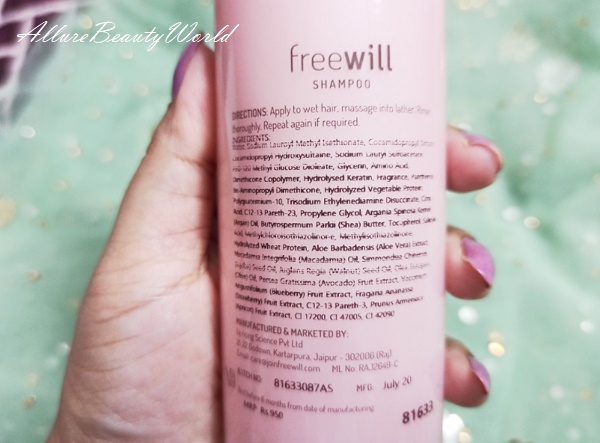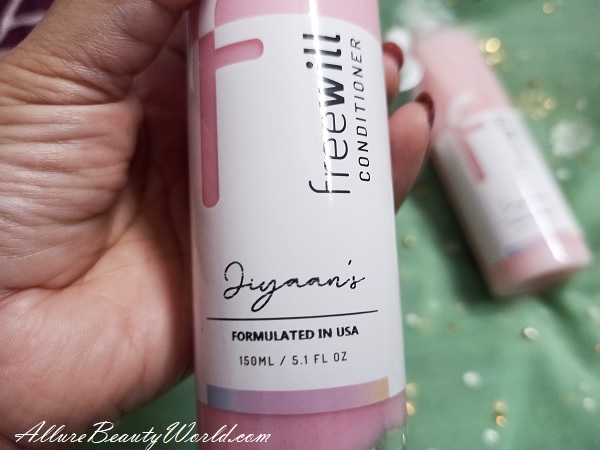 One thing that I got to like about this brand even before using the product is my name on the label of the bottles.
The shampoo smells really nice and after using this, I could feel that the hair becomes much smoother and softer. This is what, I am comparing with my other shampoo that I've used before this product.
And most importantly, I really like the conditioner with the pleasant smell and very creamy texture. So, it does not weigh your hair down, but adds the density and shine. It's definitely a good combination of shampoo and conditioner that I would like to try.
At times, I used to ask myself whether these personalised shampoos are different or better than the regularly used shampoos. But after using these, I have figured out that these products are really better because of the ingredients.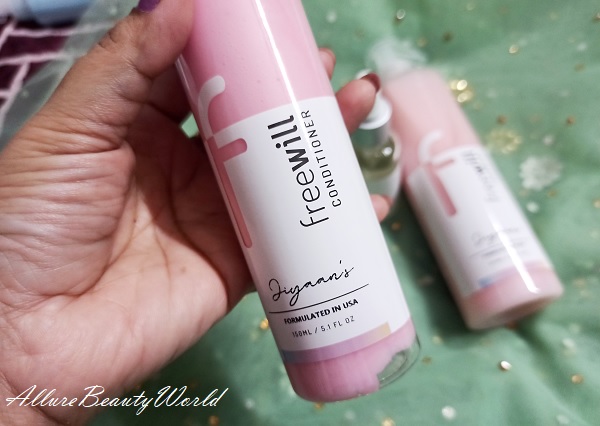 The ingredients that they have put in my shampoos made for the climatic condition around me. If you're living in a very hot and humid climate condition, than your ingredients would be different no matter if you have the same as compared to some other person who is living in a very cold environment. I think comparing that the shampoos have worked really well.
Moreover, I like that, they are using the ingredients such as Keratin Hydrolyzed, Wheat Protein Hydrolyzed Soy Protein and other things. These are in anyways natural ingredients that have good results on the hair and in reversing the damaged hair.
If you would like to use this hair care range, then definitely, you can go and check out their website here and also fill up the questionnaire. In that, you will get to know about the questions that make the brand know about your hair type and lifestyle related damages.
After the end of the questionnaire, they will ask you about the major target areas that you would like to focus on. Like your primary hair concerns about the hair like hair fall, dryness, Oiliness, bounce Volume and more.
You can start the hair assessment here: https://freewill.co/pages/start-hair-assessment
Experience with Hair Serum:
So, that was my experience with the shampoo and conditioner, now let's talk about the hair serum. The hair serum is an absolutely charming product. I really enjoyed using it because of the fact that my hair ends are very dry as mentioned above. Therefore, whenever I use a product like a Leave-in-conditioner or a Leave in Cream then my hair would become clumpy and sticky. I've used other serums as well, but when I tried this, I really liked it.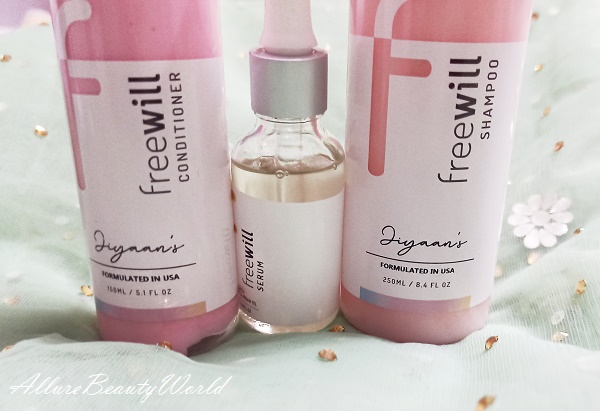 The thick texture of the serum gets blended nicely and doesn't even leave an ounce of stickiness. Shine is there, as shine is definitely there but the greasiness is not there. I apply it on my entire hair barring the hair roots till the year ends. At times, when I am using it between the wash, I would try the product only on the hair ends to get them manageable. The best thing is that even when you are making certain hairstyles, then take some of this product. It also keeps the frizz away and tames the hair.
Earlier, I used to skip the hair conditioners at times, but this time, I make sure to use the conditioner after the shampoo. Really trust me! After using the shampoo with conditioner, it helps me a lot in the way your hair looks and feels.
If you would like to try out this product, then definitely reach their website, fill up the questionnaire and place the order.
If you have any questions or queries then you can let me know in the comments section.