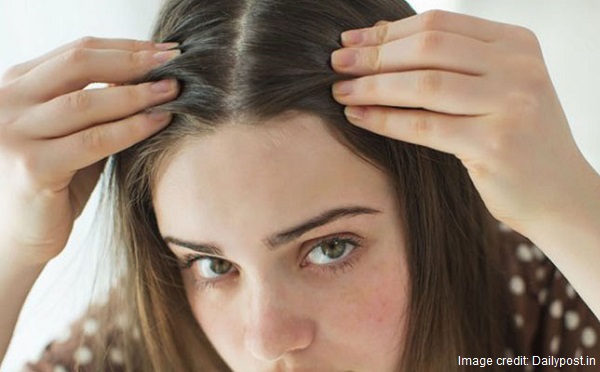 White Hair problem in teenage. I remember having 2 white hairs, somewhere in the centre of my head which were not even visible when I was 15 and I was just so worried that day when I saw it for the first time. White hair at young age is a mental trauma for many. The appearances have its own importance in the society. And some are too much cautious about their looks and physical appearance. And when this happens, you think of how to get rid of white hair in teenagers and in young adults. This is what I was also going through, until I decided to find the solution.
You have many options to get rid of white hair. If you do not know or are not aware of how to get rid of white hair here this article is solution to your problem. Some tips and tricks will be explained here to get rid of this problem.
No one of us would like to see white hair at young age. Yes, even teenagers are not spared from this condition. While, it's not a very big health issue but yes it is a beauty concern for a lot of young adults and teenagers since, they are the most beauty conscious group of people.
But don't worry there are natural treatments and ingredients as mentioned in Ayurveda, that can help you get rid of the white hair that's troubling you in your teenage years.
Let check list goes this way. 
How to Get Rid of White Hair in Teenagers and Young Adults
1. Amla (Indian gooseberry)
Amla is great for hair and if you incorporate amla regularly in your diet you will not have any hair problems. Amla is a boon for hair. It can treat problems like dandruff, hair breakage, dry and dull hair and early aging of hair. 
You can have amla in various forms:
2. Alma Juice
Take 2 amla, extract its juice and drink it.

If you are not able to drink the concentrated version you can add water to it.

You can add water as much as you can.

I mean to say as much as you feel comfortable with the juice concentration.

You can do it daily, but remember to take it alternative months.

If you take it for 1 month skips the other month.
3. Alma powder
This can also be taken daily but as mentioned above take only alternative months.
Take 2 spoons of amla powder and mix it in a glass of warm water.

Now drink it on empty stomach.

Some cannot drink it so, you can add honey.

Always be sure that the water is not so hot, it should be warm.
4. Amla fruit
Eating amla fruit daily gives better results and vitamin C doses. If you cannot take it liquid form take it directly. Just chew the fruit and swallow it. Incorporate it daily in your diet. Eating amla not just aids in hair growth but is also beneficial for overall health.
Amla can also be taken in other forms like amla murabba, amla chamanprash, amla rasayan etc. These can be easily available in Indian herbal stores.
So, this is how you can use Amla or Indian gooseberry in different methods to get help in white hair problem. Let's talk about the natural homemade methods.
5. Ayurvedic Treatments for White Hair
As I said, you can even have white hair when you are 15. Therefore, to turn the white hair into black naturally, there are some home remedies that I will tell you. These are the best remedies or solution for your white hair. Please keep in mind that doing any of these for few weeks will not show results, you must at least try for 3-4 months.
6. Coconut Oil and Curry Leaves
Coconut oil is beneficial when it comes to minimizing hair loss and to get rid of the premature whitening of the hair. This oil is extremely powerful and is easily available in Indian market. Curry leaves which are also known as Kari Patta in India, helps to curb the premature greying of your hair.
How to make it?
Take a small Pan and add half cup of coconut oil.

Add one fourth cup of curry leaves.

Boil the oil and let the curry leaves get dark.

Once it does, stop boiling and allow it to cool down.

Strain it and take the oil in a small bowl.
How to apply it?
Section your hair and put the oil in each section.

Apply the oil to massage your scalp at night.

Keep it overnight and wash it using a Herbal shampoo in the morning.

This can be done twice in a week for better results in controlling the graying of hair.
7. Almond Oil and Amla Juice
Almond oil is rich in vitamin C that is considered beneficial for hair growth and in controlling hair fall. Amla juice or Indian gooseberry Juice on the other hand is one of the best treatments, when you have white hair at early age.
How to make?
Take 4 spoons of almond oil and mix with two spoons of Amla juice.

Section your hair and apply this mixture on the entire scalp.

Once you have applied this remedy on the scalp apply some on your hair.

Keep it for 2 hours at least.

Wash your hair with regular water and ayurvedic shampoo.

Use it twice in a week for maximum benefits in controlling white hair.
8. Sesame Oil and Almond Oil
Sesame oil is a very commonly used oil. It helps you in growing hair long and thicker within few months.
How to make?
Take 3 spoons of sesame oil and two spoons of almond oil.

Mix both of these oils and apply on your scalp.

Massage for 5 to 6 minutes and then leave for overnight.

Next morning wash your hair with herbal shampoo

Repeat this twice a week.
9. Mustard Oil and Fenugreek Seed Powder
Sarso ka oil, is a common oil that is used to cure white hair at young age. Fenugreek seed powder also known as methi dana powder, is a common item that you can procure from any store.
Directions:
Take 4 spoons of mustard oil

Add one spoon of Fenugreek seed powder.

Mix it and apply on your scalp.

Keep it for 2 hours and let it work.

Rinse your scalp and hair using regular water.

Make sure you use a moisturizing and herbal hair growth shampoo.
10. Coconut Oil and Methi Seeds
Take half cup of coconut oil in a small saucepan.

Add two spoons of methi dana seeds or fenugreek seeds.

Boil the oil and keep boiling, until the methi dana seeds turns dark.

Stop boiling and let it cool down or come at room temperature.

Strain the oil and apply on your scalp.

Keep it overnight or at least for 5 to 6 hours. 

Wash it off in the morning with mild shampoo.
11. Foods that should be taken to reduce early graying of hair
Applying treatments topically on your hair may not be completely beneficial for you, until and unless you have balanced diet. This means a diet that is required for healthy hair growth and to keep the grey hair in check. So, foods that reduce the premature greying of your hair, must be included in your diet.
Curd, curry leaves, milk, soya beans, beans, nuts, broccoli, chick peas, sweet potatoes and dairy products should be incorporated.

At least one of the above items should be in your diet daily to fight early aging of grey hair.

Drink lot of water to keep yourself hydrated.

It is very essential for your skin and hair.

8 glasses of water daily are enough for most of the people. 
12. Foods to avoid to fight early aging of hair
Now when we say you should eat certain type of food when there are certain type of food items that you must avoid. They make your skin look patchy and wrinkled other than that on your hair as well such type of food items can have adverse effects.
Completely avoid sweet carbonated drinks.

Avoid excess salty foods. Chips and spicy mixtures available in markets should be avoided.

Stop using refined flour. Go for whole wheat, bran etc.

Sugar is the cause for many problems. Avoid it as early as possible. Fruits and vegetables contain enough sweet your body requires. So just keep a count on your sugar intake.

Oily, spicy and food available on streets are great and tempting. Avoid such food.

Also in home prefer having less oily and less spicy food. 
13. Exercises
I really can't stress how exercises can do wonders for your body. Not just for your hair, but for your skin and overall health, exercises are extremely important. When I say exercises, yoga is also a form of exercise that you can do.
Yoga along with some exercises like cardio, can help you get beautiful skin and hair. Do you know that everything that happens with your body is inter-related.
Kapal bharti, the breathing exercise, pranayam again a breathing exercise and alom vilog. Do these exercises daily to cure the problem of early graying of hair. Sheersh asan, matsyasana, shalabhasana, halasana  are very impactful if you want the grey hair to change back. Do all the yoga and exercise under some guidance. 
Last but not the least the Baba Ramdev way to heal early aged hair:
Rub your nails of one hand on other for 5 minutes daily. Ladies avoid rubbing the thumb nails.
For all the exercises and asanas go through YouTube and google for detailed information as to how to perform. Best of luck for any of the above way. Do it and experience the change.