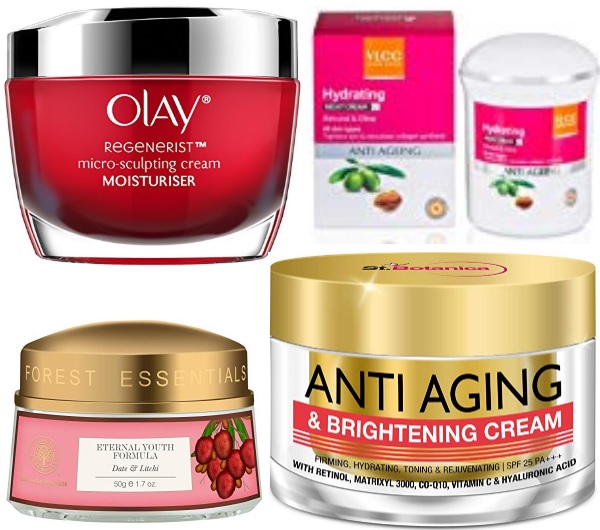 While we can't stop the aging of our skin, we can definitely put a delay on it. In this article, we are going to share this exclusive list that we have created about the best anti aging creams for dry and sensitive skin. Most of the anti-aging creams are formulated for dry skin as once you get older; your skin starts to lose the natural moisture and becomes dry day by day. So, out of the all the available brands and options in the market, we have picked up the best ones for you. The list includes the creams suitable for the daytime and some of them are night creams, therefore, you can choose the ones as per the budget and availability.
Top best anti aging creams for dry skin and sensitive skin in India
1. Olay Total Effects 7 in one Anti Aging Night Firming Treatment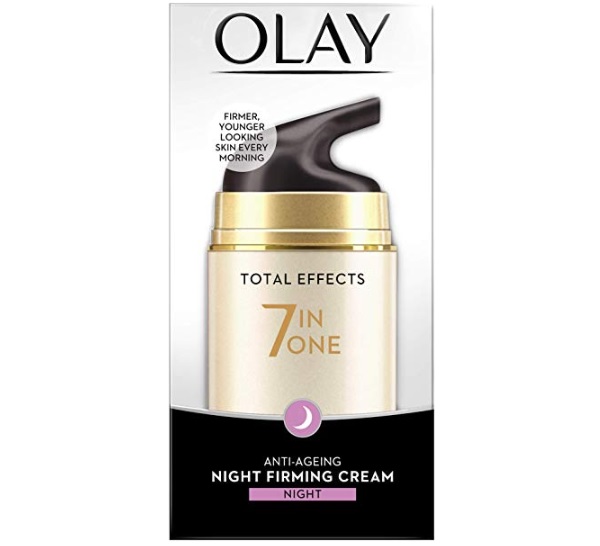 Olay is the best brand that makes anti-aging products. This anti-aging night cream comes in a pump packaging. It is specially formulated to help you combat the seven signs of skin aging. It reduces your spots and the appearance of lines and wrinkles. Regular use of this product also helps to even tone your skin and reduces the spots and dryness to make your skin glow. It is rich in VitaNiacin and Anti-Oxidants. It's a best rated anti aging skin cream in India.
Price: 849 rupees for 50 grams
2. Olay Total Effects 7-in-1 Anti Aging Skin Cream Gentle SPF 15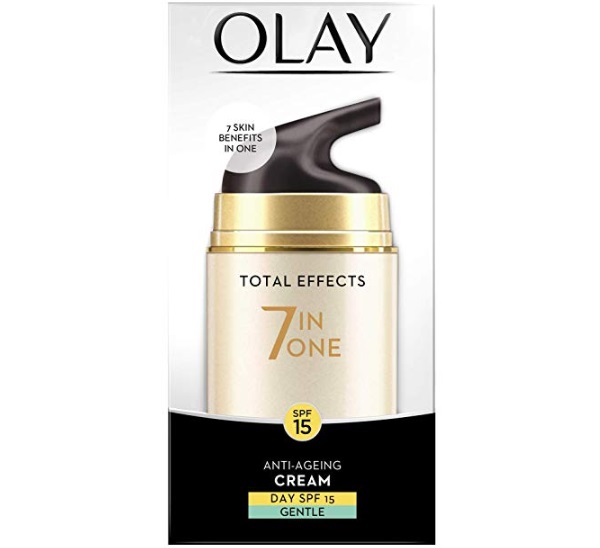 This one is the Olay day cream with SPF 15. It helps you get visible glowing firm skin. The product is same as the night treatment, just that it contains SPF 15 to protect your skin from the UV damage. The product lessens the age spots and makes your face look even toned. It is the best anti aging day cream for sensitive skin. The product contains niacinamide, vitamin C vitamin E and Pro vitamin B5
How to use: You can apply it twice in a day on cleansed skin on your face and neck.
Price: 849 rupees for 50 grams
3. WOW Anti Aging No Parabens and Mineral Oil Night Cream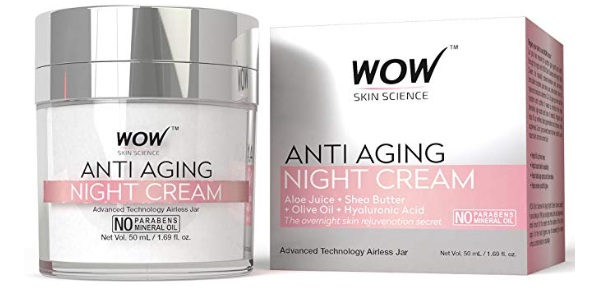 The brand is one of the best organic skin care brands that make paraben and mineral oil free products. This anti aging night cream contains aloe vera juice, shea butter, olive oil and hyaluronic acid. It is a night time product to rejuvenate. With its active ingredients and formula boosts the skin's elasticity and minimizes fine lines and crow's feet. The moisturizing formula helps to delay the aging so that you can enjoy youthful looking skin for a long time. It is perfectly suitable for dry and sensitive skin. The product has received immensely good ratings from the users. Positive reviews has made this as the best anti aging cream in India with pocket friendly prices.
Price: 649 rupees for 50 ml
4. Olay Regenerist Advanced Anti Ageing Micro Sculpting Skin Cream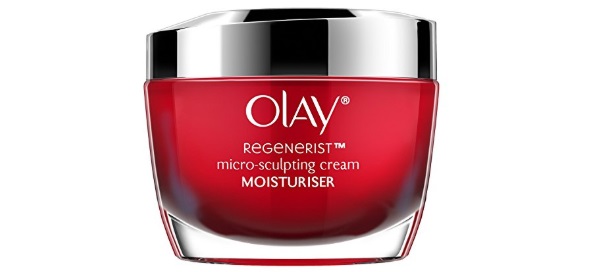 The Regenerist range from Olay is expensive. As per the claims, it reduces the appearance of 4 years of lines and wrinkles in just 4 weeks. It works on the skin's outer layers to help it look glowing. It has 20% more anti-aging ingredients and the regular skin creams. The cream is made with the ingredients such as, vitamin E, pro-vitamin B5, green tea extract, allantoin and glycerine. It can be bought at some discount from the online shopping sites.
Price: 1699 Rupees for 50 grams
5. Lotus Herbals Youthrx Anti Ageing Tranforming Creme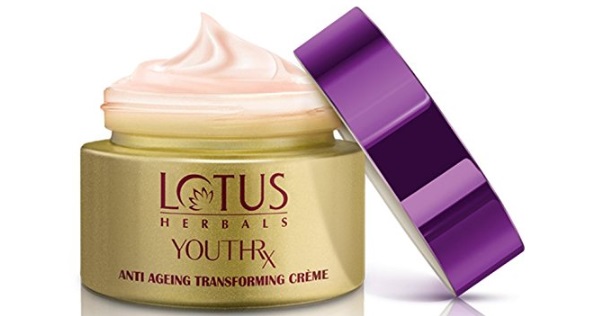 This next product in our list of best aging creams for dry and sensitive skin is from Lotus Herbals. It's a natural anti wrinkle night cream that reduces the fine lines and wrinkles effectively. It also removes dark spots and blemishes to give you even tone skin. The wrinkle curing cream should be applied every night to keep the skin firm. 
Price: 675 rupees for 50 grams
6. Garnier Skin Naturals Wrinkle Lift Anti Ageing Cream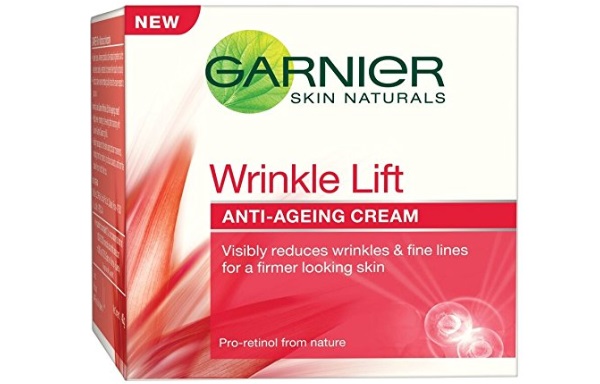 This is the most affordable and one of the best anti aging creams. It can be used by men and women who have got dry and sensitive skin. It is rich in Pro-retinol from the natural Botanical extracts. It contains active essence of cherries combined with bilberry extract. The hydrating yet non-greasy product is safe for sensitive skin and you can use it two times in a day. It's a suitable cream for people over 40 plus with mature dry skin.
Price: 260 rupees for 40 grams
7. StBotanica Pure Radiance Anti Aging & Face Brightening Cream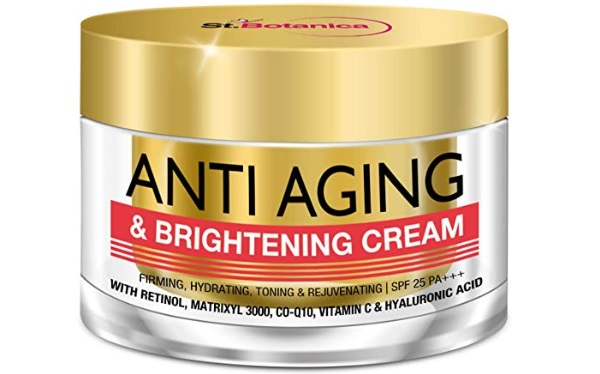 The herbal skin cream has powerful and effective anti aging ingredients. It has retinol and hyaluronic acid that fight the signs of aging effectively. The product on regular usage helps to diminish the appearance of fine lines and deep wrinkles by deeply hydrating your skin. It also gets rid of the spots and blemishes that can make your skin appear tight. It's formulated with SPF 25 and is a perfect anti aging fairness day cream for people who are over 25 years of age. Apart from that it is also rich in vitamin B3, c and Vitamin E.
Price: 1199 rupees for 50 grams
8. VLCC Hydrating Anti Ageing Night Cream

The hydrating night cream is safe for all skin types, but its hydrating texture is perfect for dry skin Being rich in extract of Almonds and Olive, it tightens your skin and stimulates the collagen production. The product is affordable and comes in a jar packaging. It prevents the formation of free radicals that can damage the skin layers.
Price: 275 rupees for 50 grams
9. Trufella Hydrating Anti-Ageing Cream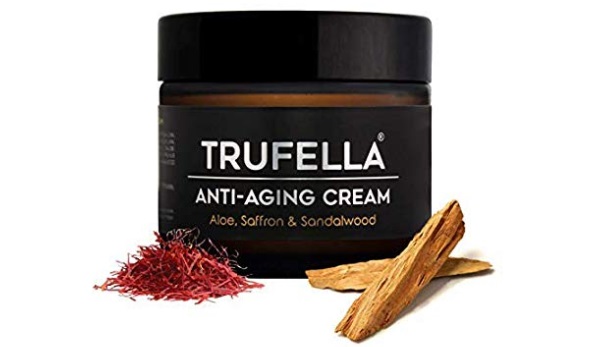 The cream is an inexpensive product but it is from the house of Trufella. It boosts the natural process of skin regeneration so, that your skin can look visibly younger. You can apply 1-2 drops of this product everyday to massage your skin. It's an anti aging cream that can be used two times in a day.
Price: 449 rupees for 50 grams
10. Biotique Bio Saffron Dew Youthful Nourishing Day Cream

We will definitely recommend this product if you've got very dry and sensitive skin, especially during winter season. Yes, this anti aging cream contains saffron that helps to make your skin glowing and bright other than giving anti-aging benefits. The cream has a very rich moisturizing formula that may not be suitable for oily, acne prone skin but yes people who are in their 20s with very dry skin should definitely use this product. It revitalizes your skin cells and prevents the dark lines and promotes your skin repairing at night and day.
Price: 270 rupees for 50 grams
11. Forest Essentials Date and Litchi Eternal Youth Formula Cream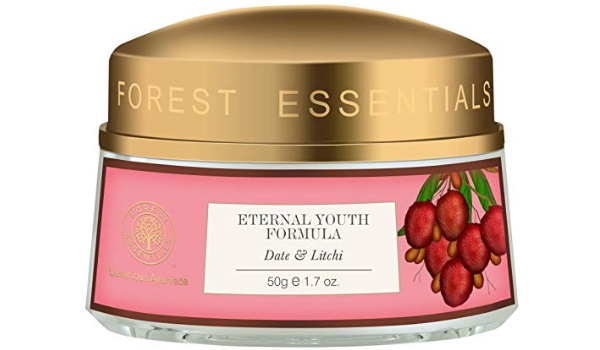 The next product on our list of best anti aging creams for dry skin and sensitive skin in India, is quite expensive, but it is worth trying, if you have dry sensitive skin and need a product that should be totally organic and free of chemicals and parabens. It is based on the Ayurvedic knowledge to diminish the signs of aging. It includes ingredients like sweet almond oil, fermented litchi juice and date extracts are known to be effective in rejuvenating and revitalizing the skin. The product erases the spots deeply while moisturizing the skin and combating the aging process. It also improves the elasticity of the skin. It is Ayurvedic, handmade and has rare  plant extracts.
Price: 3895 rupees for 50 grams
12. Blue Nectar Ayurvedic Sandalwood & Saffron Anti Ageing & Anti Wrinkle Skin Cream 

The affordable product is one of the best Ayurvedic anti aging creams for men and women. It contains 14 Herbs like saffron that helps to revive a dull complexion and decrease the appearance of age spots. It gives visible improvement in the lines and wrinkles in just 3 weeks. The Ayurvedic anti wrinkle cream for dry skin is clinically proven for increasing skin's elasticity and tightness. t is the best anti aging skin cream for all skin types and gender.
How to apply: You can apply the cream after cleansing your skin. Take small quantity of the cream and apply on the face and neck in upward strokes for couple of minutes.
Price: 799 rupees for 50 grams
Here ends our list of the best anti aging creams for dry and sensitive skin in India. Hopefully, the list will help you pick up the best day and night cream to control the ageing and to fight the premature aging of your skin. Make sure that you use adequate sunscreens, if your day cream lacks SPF.