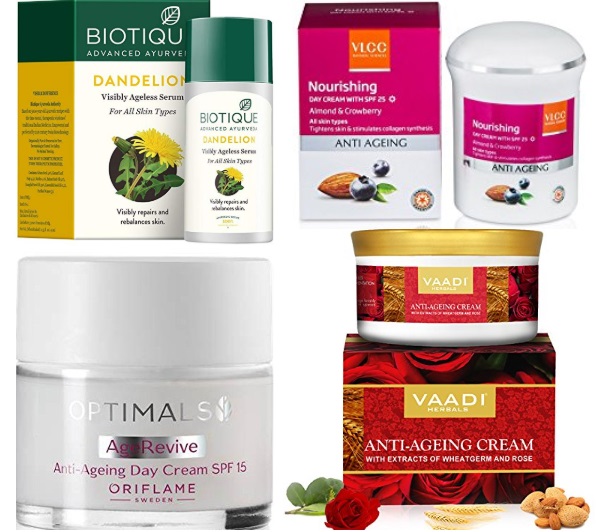 You can use anti aging creams right in your 20s as it'll help you reinforce your skin's repair system and most importantly in combating premature aging. Even if you haven't used any product in your 20s you can still try it in your 30s. When your skin is oily, then a lot of the anti wrinkle creams or products can be greasy and over-hydrating for your skin. This is why, considering that, we've created a list of the best anti aging creams suitable for oily and combination skin in India. You can apply these creams two times in a day to get best results and in keeping your skin glowing and younger.
Top Best Anti Aging Creams for Oily and Combination Skin in India
1. Garnier Skin Naturals Wrinkle Lift Anti Ageing Cream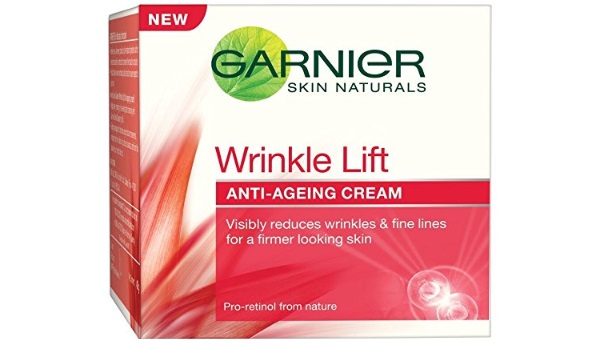 Garnier Skin Natrals wrinkle lifting cream is suitable for oily skin. You can start using this cream even if you are in your 20s. It is a cream that contains the essence of cherry and has a powerful Pro-Retinol formula. The product is perfect to delay ageing and to stop premature aging of your skin. It stimulates your blood circulation and also boosts the cell renewal. It is a cream that helps to get glow without the oiliness. It can be used during the day and night time well.
Price: 260 rupees for 40 grams
2. Olay Total Effects 7 in one Anti Aging Night Firming Treatment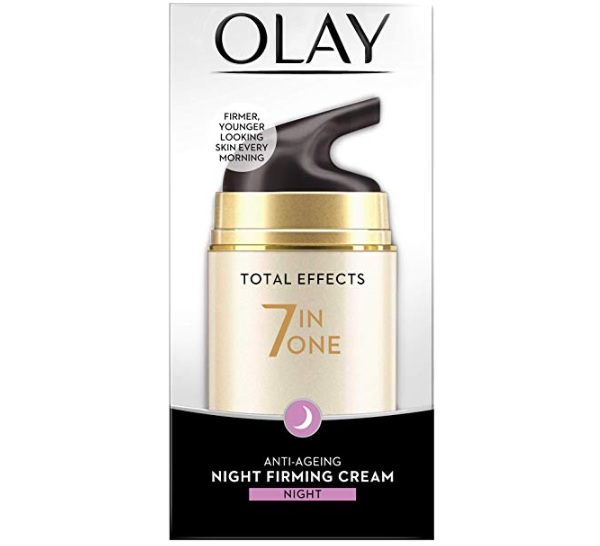 Olay is the best anti aging night cream. It can be used by people with oily and combination skin to postpone the premature aging and in delaying the signs of aging from showing up on the skin. It has vita Niacinamide and antioxidant that works together to help you keep the skin younger looking. It also contains a complex of Vitamins like B3, pro-vitamin B5, Vitamin E and multiple antioxidants.
Price: 849 rupees for 50 grams
3. Biotique Bio Dandelion Visibly Ageless Serum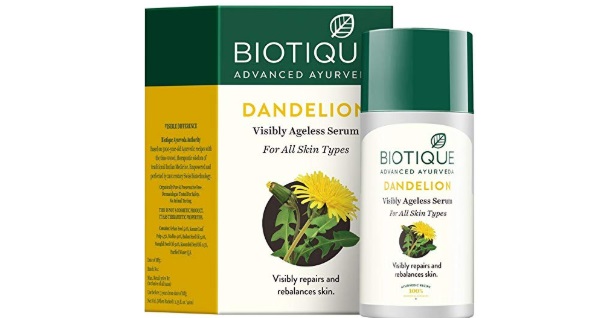 The skin lightening ageless serum is one of the best affordable and suitable anti aging product for oily and acne prone skin. It can be used even when you are in your early twenties. The serum like light general formula is a fine blend of Vitamin E, minerals and nutmeg oil along with pure Dandelion. The lightening serum improves your skin tone by brightening the skin and fading the dark spots. It helps to keep your skin young by working on the layers of skin to keep them firm.
Price: 230 rupees for 40 ml
4. Oriflame Optimals Age Revive Anti-Ageing SPF 15 Day Cream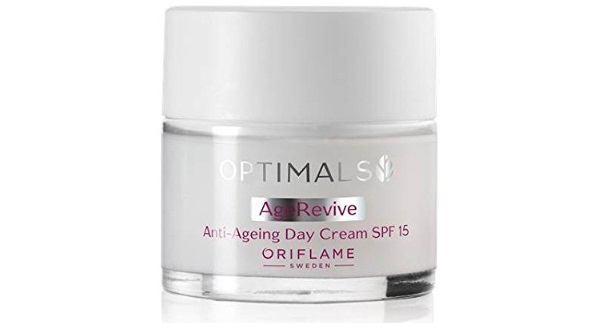 The next product is a suitable day cream with SPF 15 for oily and acne prone skin. It doesn't have the sticky-ness after the application and is a dermatologically tested product suitable for all skin types. It helps to reduce the wrinkles and lines near your eyes, mouth area and even on the forehead. It can be used once in the morning along with its corresponding night cream, to be used in the evening.
Price: 699 rupees for 50 grams
5. VLCC Anti Aging Day Cream SPF 25

The next anti wrinkle cream for oily skin is from VLCC. This product is not very hydrating but is the best cream for oily-combination skin. It contains almond and crowberry along with SPF 25 that makes it suitable day cream with anti aging properties. It tightens your skin and stimulates the collagen synthesis. The overall process and benefits of this cream gives you smooth and fair skin complexion.
Price: 450 rupees for 50 grams
6. Vaadi Herbals Anti Ageing Cream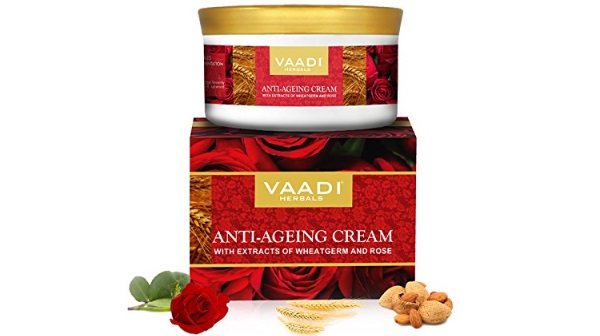 This next product is also one of the best and most affordable anti-aging creams for combination skin. If you have very oily skin then you can skip this but for combination and sensitive skin this is decent. It is enriched with multivitamins of Almonds, wheat germ and other Botanical extracts. It gives you multiple therapeutic benefits other than fighting the signs of aging from your skin. The product also protects your skin from the environmental damage and weather condition's harsh affect.
Price: 195 rupees for 150 grams
7. Oshea Herbals Phytoage Age Reversal Cream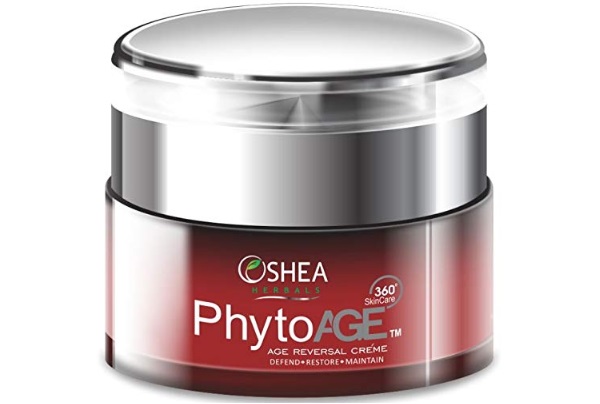 This is by far the most liked product that is suitable for all skin types and even for oily skin it does not feel heavy at all. It blends well on the skin surface and gives you smooth wrinkle-free skin. It can be applied two times in a day. If you are using it as a day cream, then don't forget to use a sunscreen.
Price: 795 rupees for 50 grams
8. L'Oreal Paris Revitalift Night Cream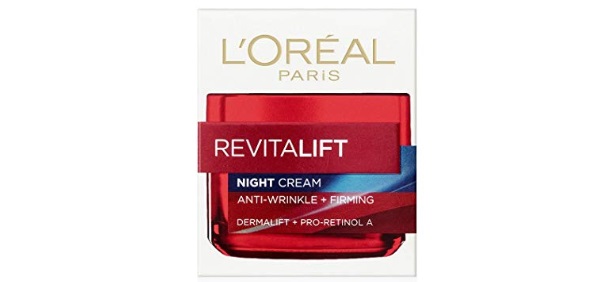 It increases the cell renewal with its proven Retinol complex. Retinol, is a vitamin A derivative that boosts the skin blood circulation and fortifies its natural repair system. It's a night cream that helps to create a shield on your face overnight which works to fight ageing and to make your skin smoother. It is also suitable for sensitive-oily skin because of its non-sticky and dermatologically tested formula that does not cause breakouts or allergies. It also works on the key areas on your skin to remove the signs of aging.
Price: 845 rupees for 50 ml
9. PRODERME Vita C Anti Aging Cream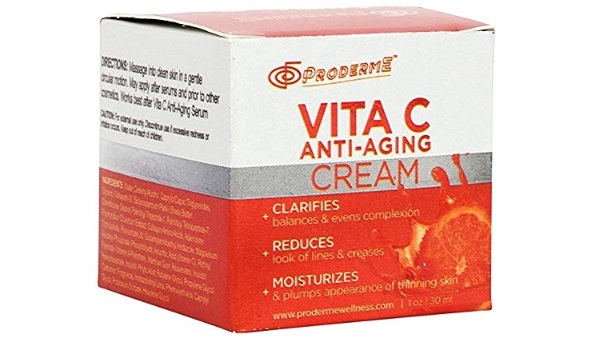 The anti-aging serum it contains vitamin C, resveratrol, collagen and more elements. It's cutting-edge formula gives you radiant and youthful glowing skin. It erases the appearance of fine lines and wrinkles and also acts on dark circles under the eye and dull complexion. It has 10% Vitamin C that works to boost the skin re-generation. It hydrates and stimulates the skin and reverses the age related damage. It can be used by youngsters even in their 20s and even while you are in your 40s.
Price: 999 rupees for 30 grams
10. Himalaya Herbals Revitalizing Night Cream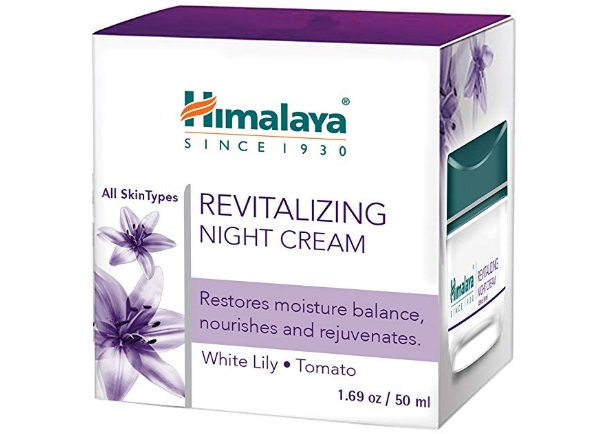 Your skin is harmed and aged by the harmful UV rays and dust. Being sensitive facial skin, it can get blemishes, rashes and bumps. The Himalaya Herbals Revitalizing Night Cream has a clinically proven formula made with white Lily and tomato. It also has natural elements like Lemon, Crab Apple, Wheat etc. The product works wonders on sunburns, damaged skin, wrinkles and dark patches. Tomato being rich in Vitamin C helps improve the skin complexion.
Price: 235 Rupees for 50 ml
Hope, this list has helped you in deciding the best anti-aging cream in India for your oily skin. Make sure that you apply them every night to get the better results.