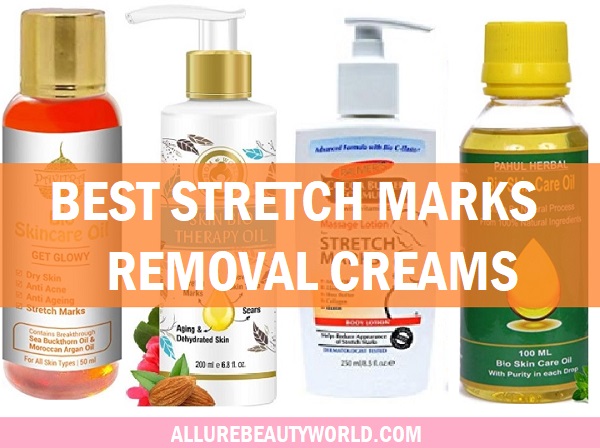 During your pregnancy stretch marks are almost inevitable. Not just pregnancy, a lot of people can also experience stretch marks due to sudden weight gain or weight loss. The skin expands or contracts suddenly then too stretch marks are formed. While you are pregnant, if you start using a good stretch mark product from right from the 4th month of pregnancy, you can prevent them. Not just your tummy but your thighs, back and lower abdomen, buttocks can also get filled with stretch marks post pregnancy. We've put together a list of these best stretch marks removal creams and oils to help you get rid of them faster. 
List of Top 10 Best Stretch Marks Removal Products in India (2022)
1. Bio-Oil Skincare Oil For Stretch Marks    
                      
Bio Oil has become extremely popular within just few years of its launch in India. Thanks to all those advertising and promotions. It has been used by a lot of women and has received quite satisfactory reviews from the users. It has an effective formula that combines the botanical plant extracts and vitamins suspended in oil base. The product contains PurCellin Oil, that makes it non-greasy and ensures that your skin gets all the nutrients. It is a combination of bio-extracts with vitamins. It can be applied easily on the stretch marks to prevent them from showing up and to heal the existing marks. 
How to apply: After the shower and during the night time, apply the oil on the stretch marks on your body parts like thighs, lower abdomen, stomach, back and even on the hips to prevent the marks.
2. Mom & World Massage Lotion For Stretch Marks
The lotion for stretch marks contains the Ayurvedic herbs with kokum butter and Shea butter. The herbal formulation is free of parabens, SLS and petroleum products. It also contains Organic Moroccan Argan Oil, Sweet Almond Oil, Castor Oil, Carrot Seed Oil, Hazel Seed Oil which helps to hydrate your skin and reduces the appearance of stretch marks. 
How to use: The lotion can be applied to two three times over the marks to lighten them. It comes in a pump dispenser packaging that is very easy to use.
3. Mom & World Skin Bio Therapy Oil For Stretch Marks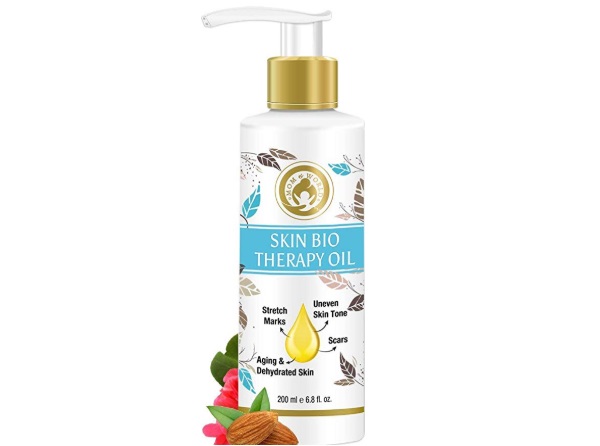 The same brand has a biotherapy oil for stretch marks and scars. This therapy oil contains Organic Moroccan Argan Cold Pressed Oil, Extra Virgin Olive Oil, Organic Sesame Oil, Organic Virgin Coconut Oil, Sweet Almond Oil, Castor Oil, Cocoa Seed Butter etc to relieve the dry and itchy skin. It gets rid of the dark spots, uneven skin tone and aging skin with regular application. To prevent and to heal the stretch marks make sure that you applied it 2-3 times in a day. After the application, it does not leave the greasy traces. 
How to use: Gently massage oil on the affected part of the skin. Massage for 2 to 3 minutes and leave
4. Mederma Stretch Marks Therapy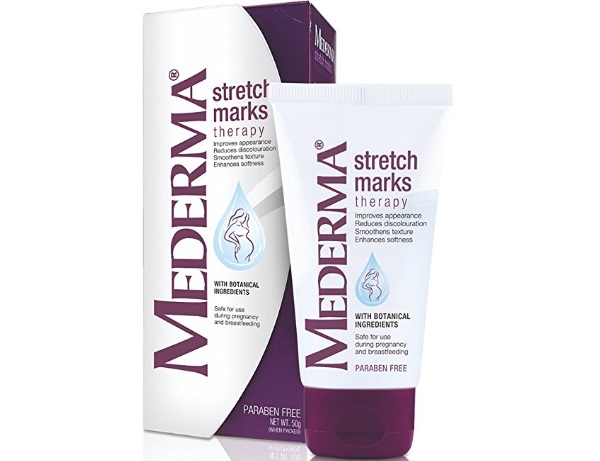 Mederma Stretch Marks Removal Cream is a popular product that gives reason results. It works to prevent the marks during your prevent pregnancy and can be safely used on the skin to heal the discolored skin and stretch marks post pregnancy. It is also safe to be used during your pregnancy and breastfeeding phase. The product is purely paraben free and is based on the botanical ingredients. The light texture helps to revive the dry skin and also feels non sticky. 
How to apply: Take some of the cream on your palms and gently rub on the stretch marks. Massage the skin for 3 to 5 minutes to make the product penetrate deeper in the skin layers. Application of this product should be done two to three times in a day.
5. Palmers Cocoa Butter Formula Massage Lotion for Stretch Marks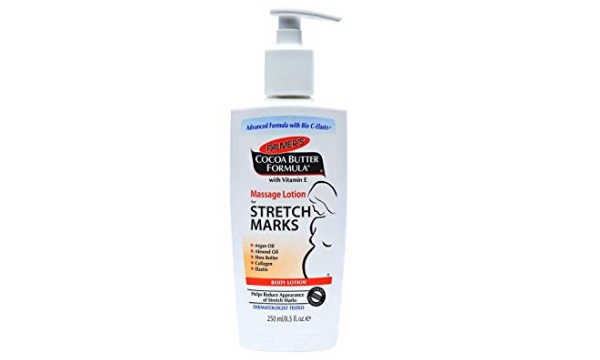 The multipurpose product is specially formulated for stretch marks. By far, it is one of the best stretch marks removal lotions available in India at affordable prices. It contains essential oils like Argan oil, almond oil, along with shea butter, Elastin and collagen. By the impressive list of ingredients you can estimate the power of this product. It is a non-greasy all over body lotion that improves the elasticity of your skin and prevents the formation of stretch marks during your pregnancy. The product is also recommended for post pregnancy stretch marks.
How to use: It can be used after the shower and while sleeping at night.
6. Mamaearth Body Creme for Stretch Marks and Scars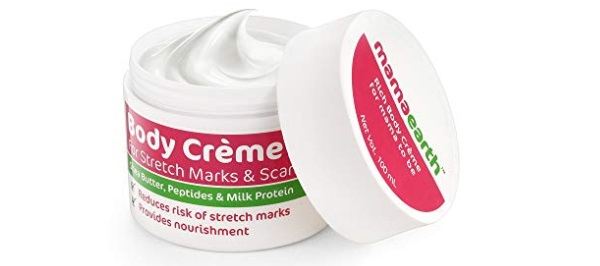 The product has received decent ratings from the women who've tried it to fade the stretch marks. It contains shea butter, peptides and milk proteins. It works by reducing the risk of stretch marks formation and post pregnancy. The product is paraben-free and hypoallergenic with its natural floral extracts. It is clinically tested in Europe and is a certified toxin free product.
How to use: You can gently rub the product on the areas prone to stretch marks during the pregnancy like your hips, buttocks, lower abdomen, stomach and thighs. Do this process 2-3 three times in a day.
7. Pavitra+ Bio Skincare Oil For Pregnancy Stretch Marks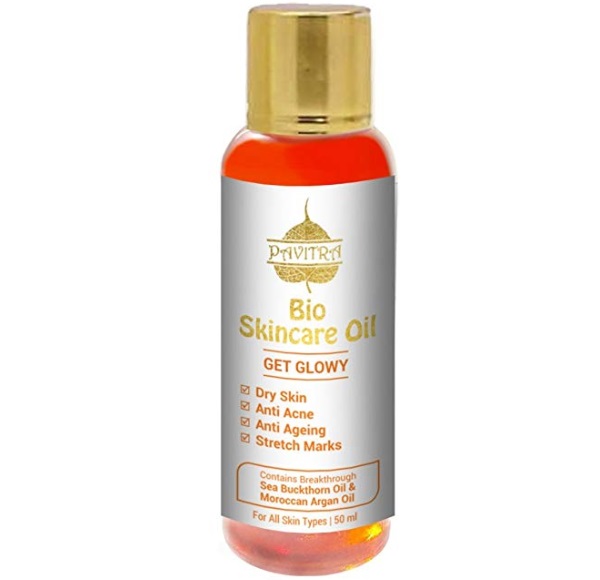 The herbal stretch marks removal oil contains Saffron, Argan oil and Vitamin E. The results are seen within first few weeks of the application. The product helps to decrease the stretch marks, blemishes and hyper pigmentation from a skin. It can be used on body and facial skin. It also contains sea buckthorn oil that is known for its anti ageing and marks removal properties. It can be used two times in a day for faster results.
8. Pahul Herbal Bio Skin Care Oil for Pregnancy stretch marks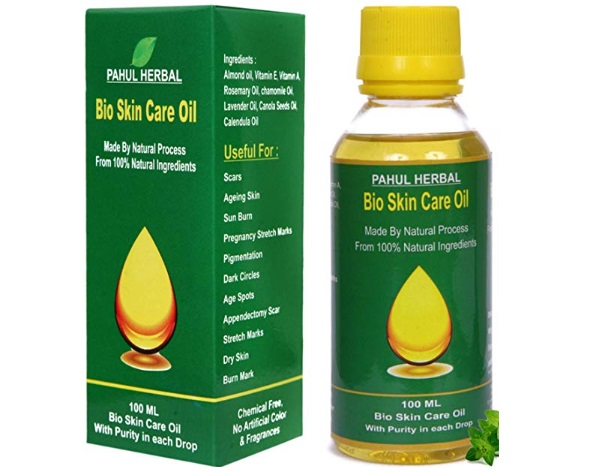 The oil is formulated for the prevention of stretch marks during pregnancy and after that. The chemical free and fragrance free product helps to decrease the marks from the skin. It is useful in the scars, Sunburn, pigmentation, dark circles, age spots, stretch marks and to cure the dry skin.
9. Stretchil Anti Stretch Marks Cream

Stretchnil anti stretch marks cream is perfect for during the stretch marks. The product helps to reduce the appearance of marks on your skin due to pregnancy, sudden weight loss and contraction and expanding of the skin.
10. Omved Anti Stretch Belly Balm/Cream for Pregnancy Stretch Marks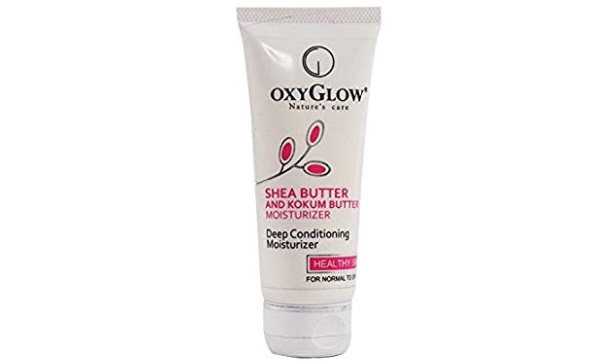 The belly balm which has a creamy formula made to heal the pregnancy stretch marks. It is 100% natural and organic formulation which is light and non greasy. It doesn't contain parabens, sulphate, fragrances and animal products. It nourishes the dryness and its carrot seed extract helps to penetrate the skin and relieves the appearance of stretch marks.
The best way to cure stretch marks is to make sure that you apply the products right from the 4th month of pregnancy. During this time, your skin starts to expand and with appropriate products you can moisturize deeply to prevent the deep stretch marks. Have you used any of these stretch marks removal products available in India?