For mature, dry and aging skin, special skin care is required. Having said that when you are over 30 years, you must take care of the skin and a good face wash complete the skin care routine for mature skin. Here we've compiled this list of the best skin cleansers for mature aging skin available in India. Most of these cleansers are rich in Glycolic acid, Retinol, Hyaluronic acid and exfoliating ingredients that get rid of not just dirt and bacteria but dead skin cells too. The removal of dead skin cells regularly helps the mature skin to get renewed on a faster rate.
Best Face Wash for Mature Aging Skin in India (Dry and Oily)
1. Olay Total Effects Anti Ageing Face Wash Cleanser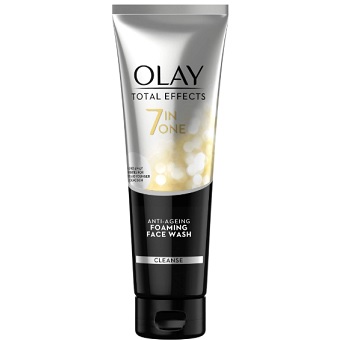 Olay total effect anti aging face wash is a creamy cleanser that reduces the signs of aging by giving the visibly younger looking skin. It cleansers and moisturizes the skin to make it heal faster from the daily wear and tear.
2. Forest Essentials Mashobra Honey, Lemon and Rosewater Facial Cleanser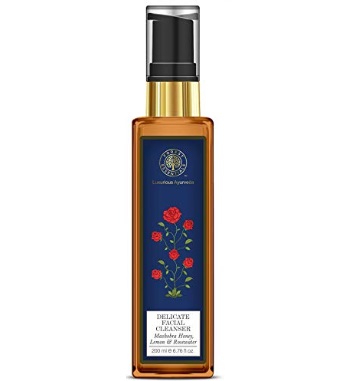 Forest Essentials lemon honey and rosewater facial cleanser is a wonderful face wash that helps to cleanse, tone and moisturizes the skin. It is a Sulfate free cleanser that also detoxifies the skin. With Royal Jelly and Bee Pollen, it nourishes the skin and gives glow.
3. Aroma Magic Lavender Face Wash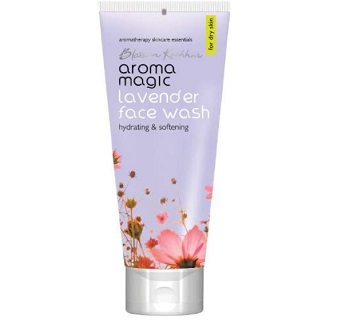 Aroma Magic lavender face wash for dry skin has the power of lavender and Rose Essential oil. It is quite moisturizing with shea butter in it. It gives you the benefits of antioxidants present in this face wash. As, it prevents aging and also refreshes the dry face. It protects your skin from the minor irritation and increases the skills natural beauty.
4. The Moms Co. Natural Vita Rich Face Wash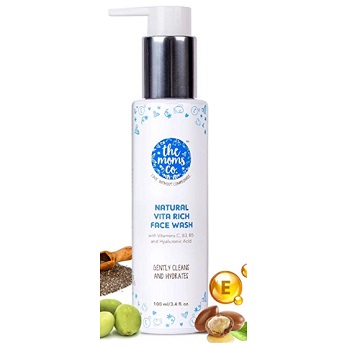 Made for normal to dry skin using ingredients such as Hyaluronic Acid, Vitamins C, B3 and B5, Neem Extract and Witch Hazel, this cleanser is paraben free which is the best part about it. Free of SLS, fragrances and synthetic dyes, this face wash is suitable for mature and aging skin. Witch Hazel extract tightens and clears the large open. It is one of the best face wash for aging oily and acne prone skin. It also reduces pigmentation and dark spots.
5. Volamena Anti Aging Facial Creamy Cleanser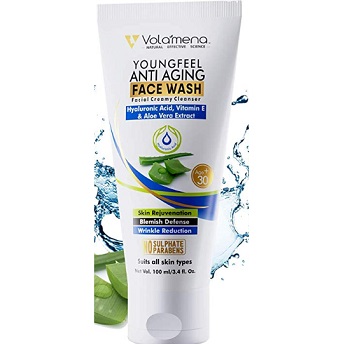 The creamy facial cleanser is made for all skin types and is also suitable for your skin. It gives skin rejuvenation. The product reduces the wrinkles and is a no paraben and sulphate free face wash. It is one of the best anti aging face wash with Hyaluronic Acid, Vitamin E and Aloe Vera,. Applying it twice in a day regularly smoothens the skin and to combat the aging skin problems.
6. Ida's Essence Anti-Aging Face Wash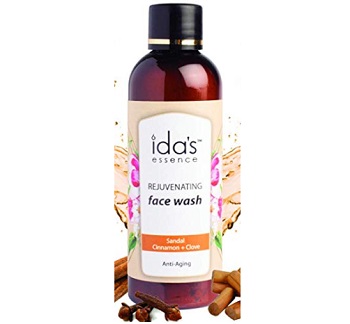 This anti aging face wash comes with Sandal, Cinnamon & Clove Essential Oils. These beneficial products are rich in antioxidants that reduce the damage caused by free radicals. Cinnamon and Clove oil are best known to reduce wrinkles and fine lines. It's paraben, sulphate free face wash which is 100% vegan and cures blemishes and discoloration on the face.  It's also a face wash is good option to treat skin issues.
7. Lotus Professional Hydravitals Milk Enzymes and Turmeric Moisturising Cleanser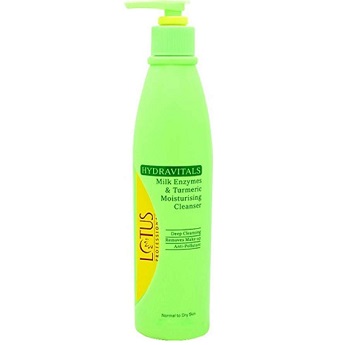 Lotus professional hydravitals milk and turmeric cleanser is one of the best when your skin is wrinkled and dry. It deeply cleanses the skin and removes makeup along with pollution particles. The cleanser slows down the aging process significantly and reduces the wrinkles. The enzyme present cleans the large pores and keeps skin clean.
8. WOW Apple Cider Vinegar Foaming Face Wash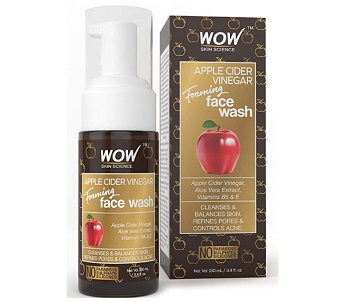 Apple cider vinegar is known to exfoliate skin chemically and the Boss. It is the best anti-aging and foaming face wash cleanser for oily skin. Apple cider vinegar helps in killing the bacteria and removal of excess rectangle on the surface layer of your skin. With natural Vitamin E it reduces the damage and lightens the blemishes and scars. It is a paraben and Sulfate free face wash.
These are the best anti aging face wash is available in India. For aging skin, timely exfoliation can help cure the lines faster.