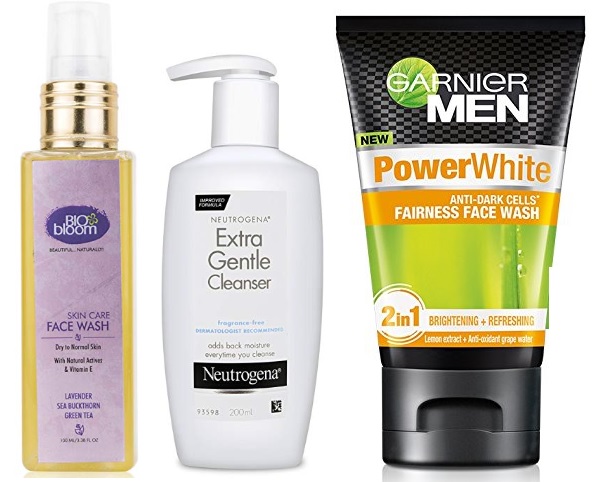 Facial cleansers for normal skin, this is the topic of today's article at AllureBeautyworld.com. I would like to thank everyone who has supported my blog and who've been loyal readers. So, when you ask which are the best face washes for normal skin in India? I have compiled this list. When your skin is normal, I am sure you must be really lucky, as you do not have to experience the dryness or excessive oiliness or acne. So, even though you have normal skin, yet you should use the facial cleansers which are dedicated for your individual skin type, else your skin pH balance can get disrupted and your skin can show signs of dryness or getting dull.
Top 10 Best Face Washes For Normal Skin In India (2023)
1. Biobloom Face Wash For Dry to Normal Skin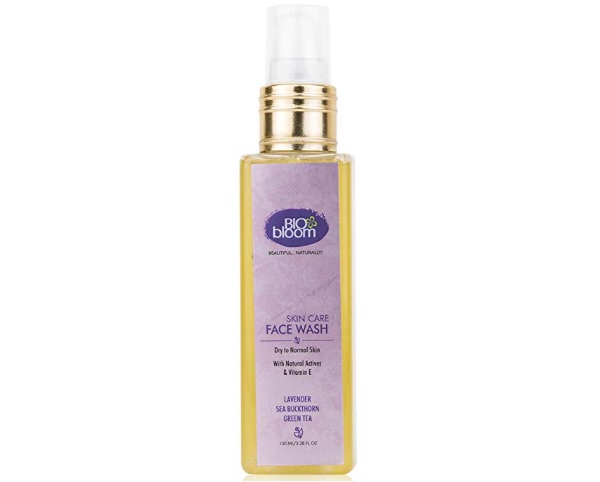 Even though your skin is normal, you may experience that sometimes it gets excessively dry on certain parts like your cheeks. Therefore, this face wash from Biobloom, is for dry to normal skin. It is enriched in lavender, sea buckthorn, green tea along with Vitamin E. It doesn't dry your skin and heals it with its moisture richness. It leaves your skin hydrated and glowing by cleansing the dirt and dust. It is one of the best face washes for normal skin, that you can use during winter season.
2. Neutrogena Extra Gentle Facial Cleanser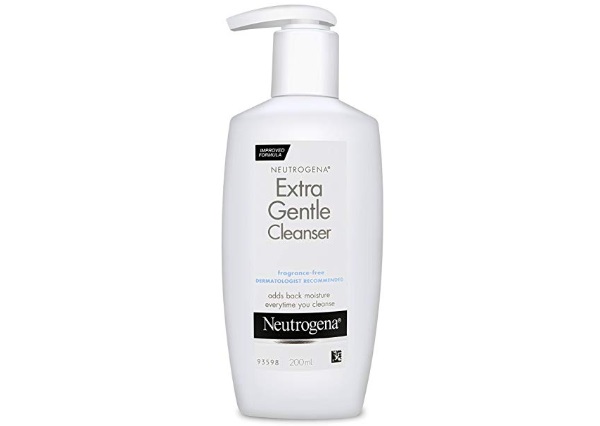 The next option that I have is the best face wash for normal yet sensitive skin. This is the extra gentle cleanser from Neutrogena. It is hypoallergenic and fragrance-free therefore, when your skin is sensitive it will suit you the best.
How to use: Wet your face and take some of this face wash and massage in circular motions. Rinse your skin with lukewarm water and pat dry with a soft towel. It can be used twice a day for getting good glowing skin.
3. Aloe Veda Activated Charcoal Deep Pore Detox Face Wash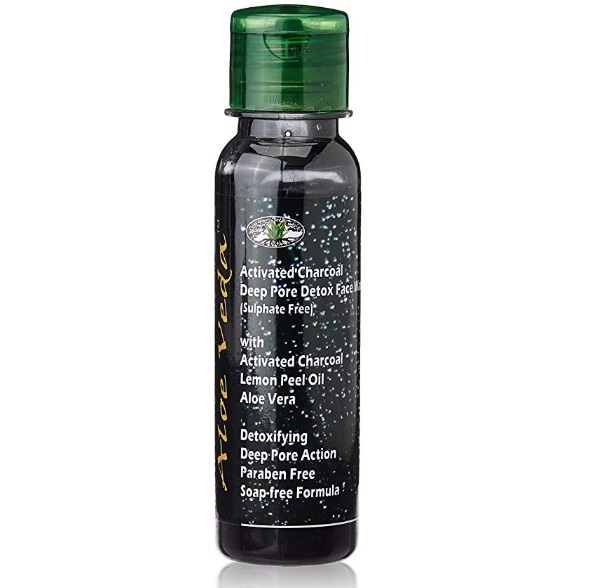 Aloe Veda Activated Charcoal Deep Pore Detox face wash is best face wash for normal skin during summer season. I'm saying summer season, because during this season, when the weather gets hot and humid, your skin is bound to attract lot of dirt, grime, impurities. Activated charcoal, takes off everything harmful from the skin surface. It is rich in lemon peel oil and aloe vera, which further makes your skin glowing and radiant. It's a paraben-free and soap-free formula. According to me, this is one of the best charcoal face washes, which is not just effective, but has a very herbal organic formula.
4. Aroma Magic Grapefruit Face Wash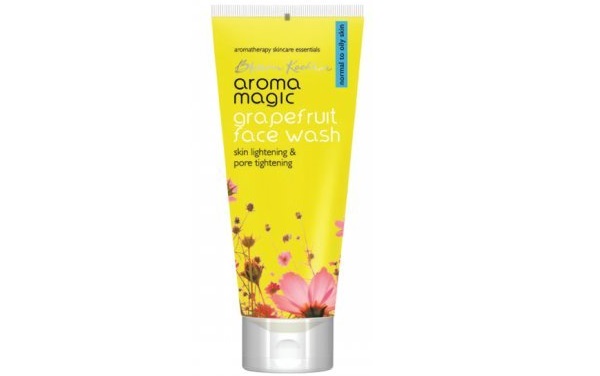 Grapefruit is rich in vitamin C and has this tendency to shrink the large open pores. This is one of the best face washes, when you have open pores and normal skin. It makes your skin clear and glowing. The soap free cleanser lightens and brightens the complexion and is suitable to be used during summer season.
5. Biotique Bio Pineapple Oil Control Foaming Face Cleanser Normal to Oily Skin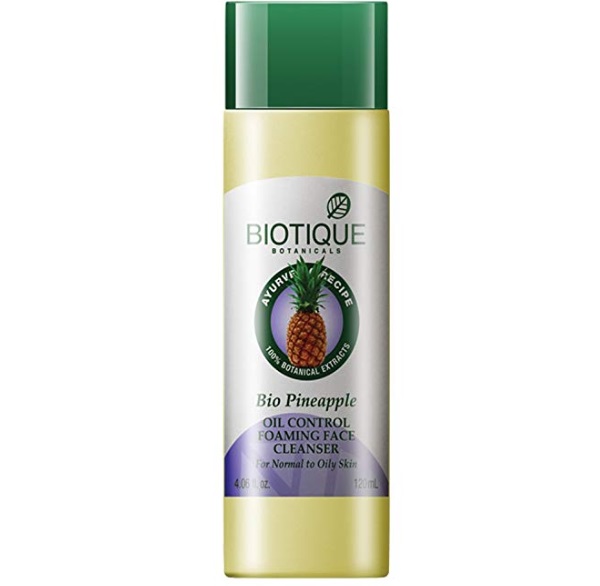 For normal to oily skin, Biotique Bio Pineapple Oil Control Foaming Face Wash works the best. It is an affordable soap /-free gel face wash which clears the pores and get rid of the impurities faster. It is blended with extracts of pineapple euphorbia plant, clove oil and Neem leaves. So, while it works to get rid of the oil and dirt from your skin, it also keeps the skin glowing and moisturized.
How to use: Wet your face with normal water. Taking some of this cleanser massage the skin. Rinse the skin with normal water.
6. Lakme Blush and Glow Strawberry Gel Face Wash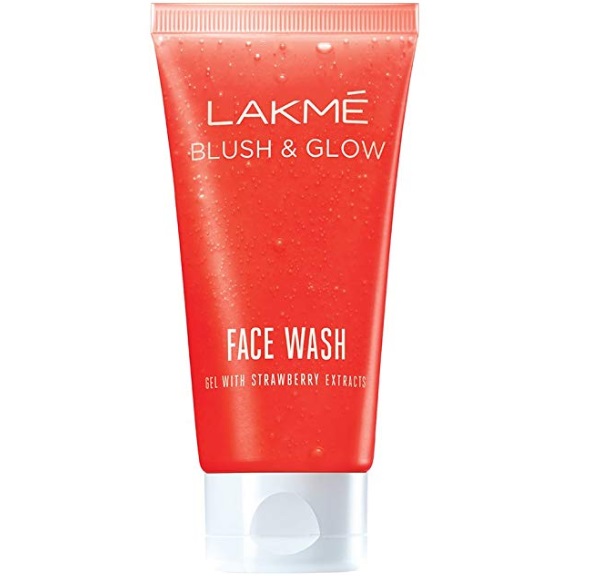 The richness of strawberries in this gel face wash, makes your normal skin glowing and thoroughly cleansed. It is rich in antioxidants and microbeads with strawberry extracts. It clears the dirt and grime from your skin along with other impurities. You can take small amount of this face wash on your palm and work up to produce lathers. Massage the face. After few seconds, wash off lukewarm water. It is the best face wash to use, when your skin is combination or n0rmal. The best thing is the price which is very affordable and you can get this anywhere from your local store online.
7. Olay White Radiance Advanced Whitening Fairness Foaming Face Wash Cleanser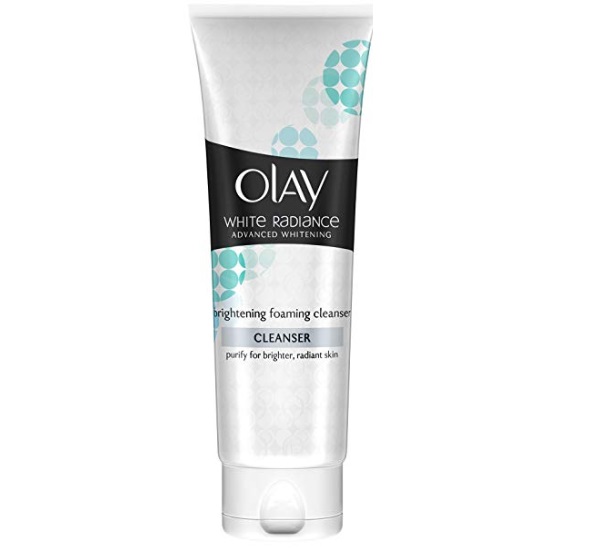 The foaming cleanser is made for mature normal skin. It gives you pearl like radiance and has a foaming formula.
How to use: Use it twice in a day morning and evening. Moist in your hands and face with water. Work up to make foaming lathers. Massage your face in circular motions. Rinse thoroughly using warm water. It can be used by both men and women.
8. Himalaya Fairness Kesar Face Wash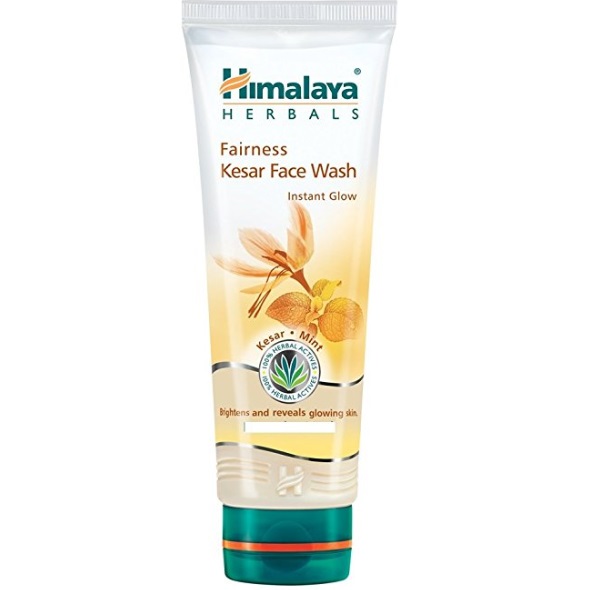 Himalaya Herbals Kesar fairness face wash is my all time favorite to get glowing skin. Yes this is the best face wash for normal skin people who would like to get that glow on their face. It's a cleanser that can be used all the time. Which has Kesar and mint that refreshes your dull skin. It is suitable for all skin types and for men and women both. The affordable herbal cleanser can be bought from any local stores or online.
9. Garnier Men Power White Double Action Face Wash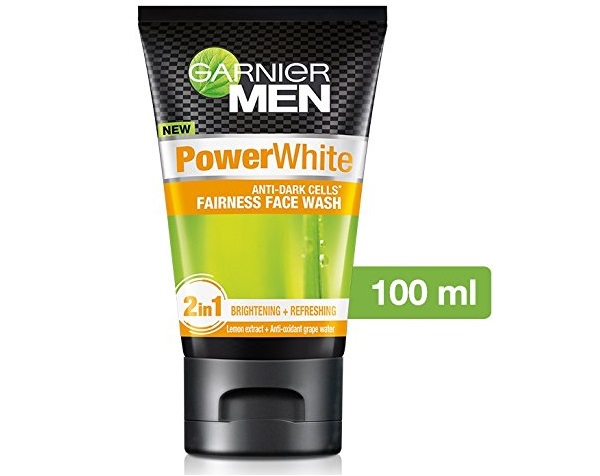 We included this face wash for men, as it is suitable for normal skin. The power White face wash is basically has dullness fighting complex. The activated charcoal and Icy clay complex makes the fairness face wash removes the dark cells and dead skin cells. It cleans the skin impurities and pollutants sitting on your skin surface. The microbeads polish your bid and visible makes the skin bright and glowing. It occupies your skin with its lemon extracts and antioxidant rich grape water. This is a best fairness face wash for men with normal and all skin types.
10. Garnier Light Complete Face Wash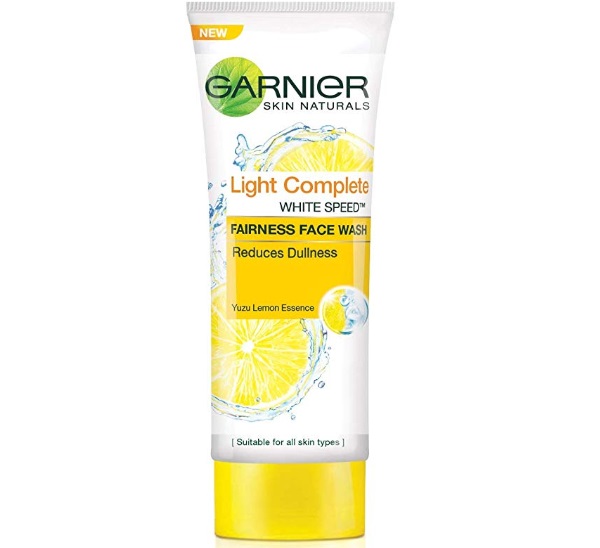 If you are wondering which is the best face wash for fairness for all skin types including normal skin, then this is it. Garnier light complete fairness face wash remove the dullness and darkening. It is rich in vitamin C that not just gets rid of the dead skin cells but also even tones the skin. Vitamin C acts to increase the cell renewal rate and thereby fading the dark spots and blemishes. Even for pigmented skin, it is quite effective. It purifies the pores and detoxifies your skin.
Using a facial cleanser for in your normal skin is not a tiresome task as most of the products are made for keeping in mind the normal skin.
Out of the options that we have give in the post about the best face wash for normal skin in India, you can pick the one, that would suit your budget and requirement the best.
For summers ,I would advise you to use the fairness of skin whitening type of cleansers as summer season is harsh and humid, and can make skin tanned. Such skin whitening cleanser, if not whiten your skin can at least remove the tanning and keep the skin glowing.
Feel free to ask your questions in the comment section and I will reply.