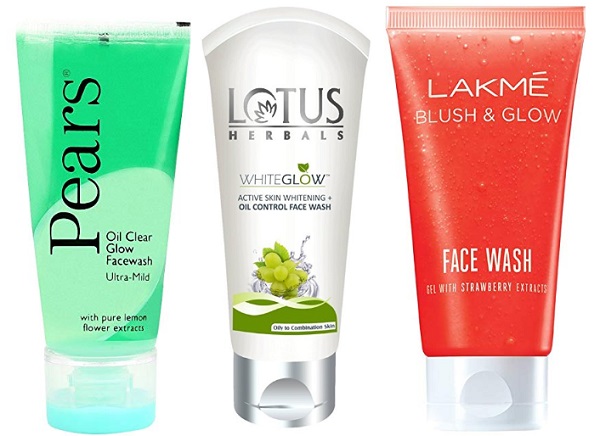 Does your skin look lifeless and dull? If that is the concern for you, go through this list of the best face wash for glow in India. We've created to get to know about the best facial cleansers you can use to achieve a glowing and radiant face. When your face is dry, you would like to cure the dryness and keep the skin smoother, while the opposite is true for oily skin. So, all in all, we all want the glow. Not just that, it also makes our skin look healthier and beautiful. Let's get started and check out, which are those face washes to achieve skin whitening and glowing skin. By the way, these face washes can be used by boys and girls both.
Top 10 Best Face Wash for Glowing Skin in India (2023)
Here is the list of the effective and best face wash for glow in India.
1. Lakme Blush and Glow Strawberry Gel Face Wash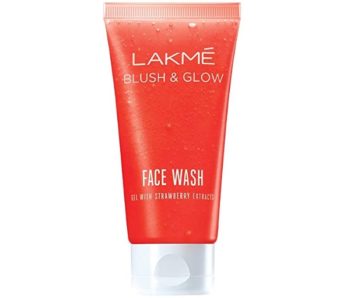 Lakme blush and glow face wash has a nice texture that clarifies the uppermost layers of the skin effectively while maintaining a healthy pH balance. It is rich in fruit extract and the antioxidant beads that cleanse your skin and get rid of the impurities.
2. Lotus Herbals White Glow Skin Whitening Face Wash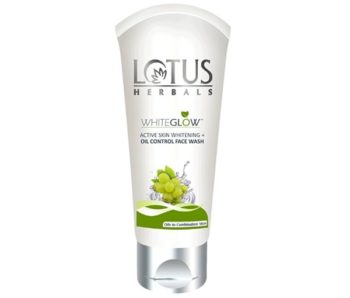 This is the new version of the lotus whiteglow skin whitening face wash. Lotus whiteglow face wash comes with this oil control feature that minimizes the oil production on your face, thereby, keeping your skin free of sebum and oil. It keeps your skin radiant and glowing the entire day. It is one of the best face wash for glowing skin in India.
3. Dove Inner Glow Gentle Exfoliating Face Wash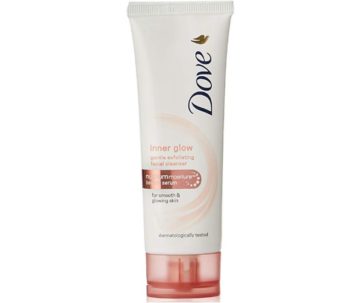 The product is suitable for normal to dry skin which looks dull and lifeless. It boosts, the glow with its nutrients rich beauty serum. The product nourishes your skin deeply while cleansing it effectively. The Vitamin E would give you moisturized and smooth skin that grows with the beauty. It's the best face wash for glowing and fair skin in India.
4. Pears Oil Clear Glow Face Wash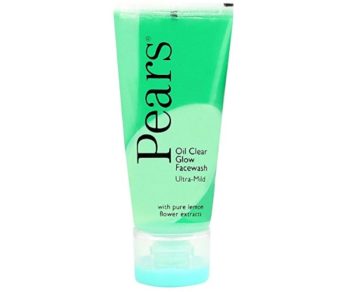 For oily skin, when the oils are removed from the surface, it looks oil-free, matte and radiant. This pears oil clear glow face wash does exactly that. It's the best face wash for pimples and glowing skin. It cleanses away the excess oil from your skin, while the glycerine ensures that your skin look soft and smooth. The face wash also has natural astringent properties which give you soap-free cleansing experience for a fresh and renewed skin.
5. Himalaya Herbals Fairness Kesar Face Wash Instant Glow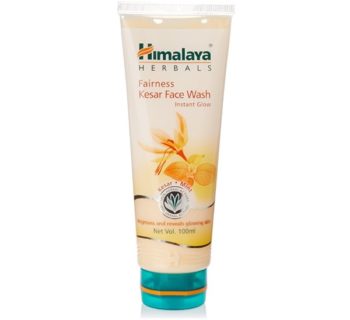 This Himalaya glow face wash for glowing and fair skin for dry skin, that men and women can use. Not just due to the saffron and mint in it, it really clears the impurities and hydrates the skin nicely So, that it gives you glowing skin in winters.
6. Olay White Radiance Advanced Whitening Foaming Face Wash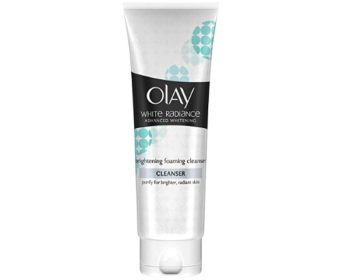 The skin whitening cleanser boosts life into your tired and stretchy skin. It gives a pearl like radiance and makes your skin whiter. The product is rich in the skin tightening ingredients that penetrate deeper to give you even tone skin that glows like pearls, so it's also an effective and best face wash for bright skin.
7. Pond's White Beauty Daily Spotless Lightening Face Wash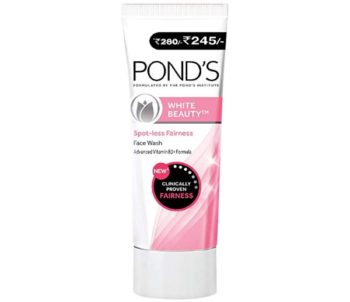 One of the most popular face washes for getting healthy glowing and spotless skin is, Pond's White Beauty. Giving you relief in the dark spots and dull skin cells, it enhances the hidden fairness, underneath the layers of the dull skin. It gives you a clinically proven fairness with its active and advanced vitamin B3 formula. This is a safe face wash for both men and women to get glowing skin. If you have got combination skin, this face wash can be slightly drawing during winter time but is the best face wash for clear and glowing skin.
8. Garnier Skin Naturals Light Complete Face Wash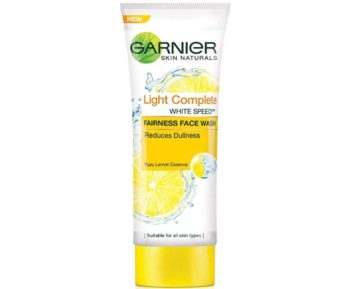 This lemon essence rich face wash not just gives you fairness, but instant radiance. It can be used by both boys and girls. But it's creamy and foaming formula, is not appropriate for dry and combination skin during winter time. Moreover, it is the best skin brightening face wash to give you quick fairness and glow on your face.
9. Biotique Bio White Advanced Fairness Face Wash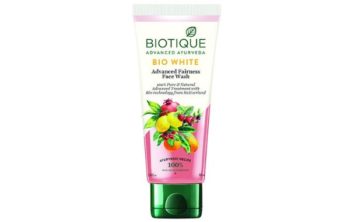 You can enhance your softness and glow by using this 100% pure and natural advanced treatment made with fruit extracts. This advanced skin whitening herbal face wash gives you smooth and glowing skin within few days. It is safe for all skin types and is based on Ayurvedic recipes. Boys and girls who've got sunburn and sensitive skin, can also try it worry freely. In fact, it's the best Ayurvedic face wash for glowing face. 
10. Pond's Men Pollution Out Face Wash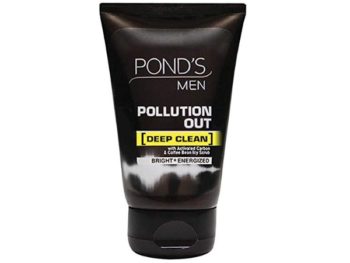 Pollution particles can make your skin appear patchy and dark. This pollution out face wash is for men and contains activated carbon that sucks the impurities and bacteria causing acne. It also comes loaded with Coffee Bean extracts that gently exfoliate dead skin layers to refine and purify your pores. This is one of the best face wash for glowing and fair skin for men who wants a clear and spot-free skin.
Let's check some additional tips for keeping a glowing face.
Tips for Glowing Skin at Home
Applying Aloe Vera Gel everyday on your skin at night for 15 minutes daily, results in smooth and soft skin. It also gets rid of the dryness that we have during cool winter season.
If you have dry skin, then utilizing coconut oil to massage the face every night also enhances that radiance. Application of this oil regularly, also improves the skin's natural repair system.