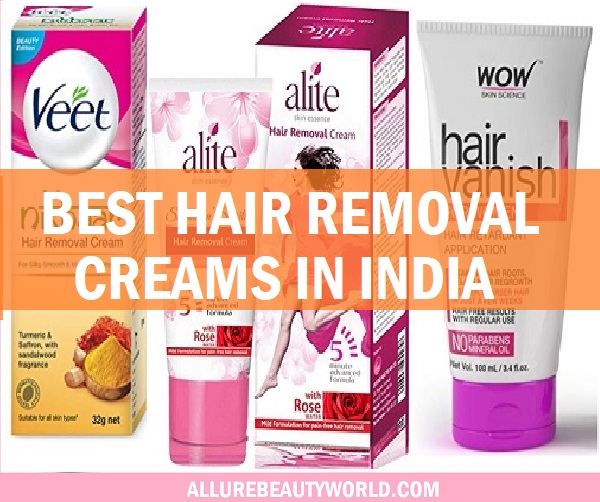 Out of the different methods to remove your hair, hair remover creams tops the list of the best pain-free and fats hair removal methods at home. Yes this is why, hair removal creams are getting extremely popular, because they are one stop solution to get rid of your unwanted hair and to keep your skin smoother without any pain unlike waxing. So you do not want to go to a salon for the same, there are hair removal creams in India which can be used at home. Here are the best hair removal creams in India to get silky smooth skin at home. These hair removal creams are mostly made for sensitive skin therefore you can use them for your legs, arms, back, hands even for the sensitive skin areas like bikini line and underarms.
List of Best Hair Removal Creams in India To Try For Smooth Skin
Here's, a list that includes the best hair removal creams which you can try for your body and delicate areas.
1. Veet Silk and Fresh Hair Removal Cream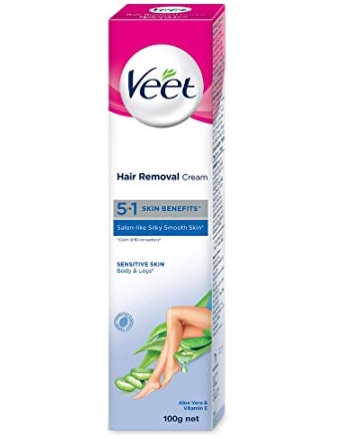 Veet Hair Removal Cream is for sensitive skin. Made with aloe vera and Vitamin E, it's suitable for your body skin and legs. Silky smooth skin is not far to achieve using this Veet Hair Removal Cream made for sensitive skin. It also gives you moisturization up to 24 hours. So, you get not just smooth skin but silky soft and nourished skin. It comes with a spatula for easier to apply and remove. It's the best hair removal cream for underarms also.
2. Fem Anti Darkening Gentle Hair Removal Cream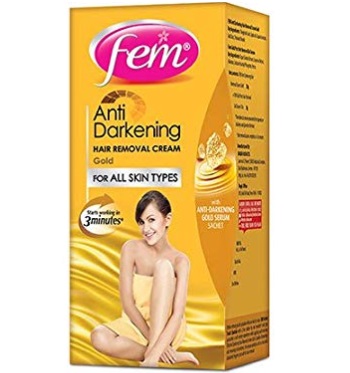 Fem Hair Removal Cream is for darkness removal. It is an anti darkening hair removal cream suitable for all skin types. It's the best hair removal cream for dark skin to remove undesired hair with in just 3 to 5 minutes. It also depends on the thickness of your hair. With natural gold extracts, it also gives glow to your skin. The brightness Hair Removal Cream has anti darkening properties. With jojoba oil, your skin gets moisturized from deep within. You get flawless and radiant skin. It's also a wonderful hair removal cream for dry skin.
3. Veet Nikhaar Hair Removal Cream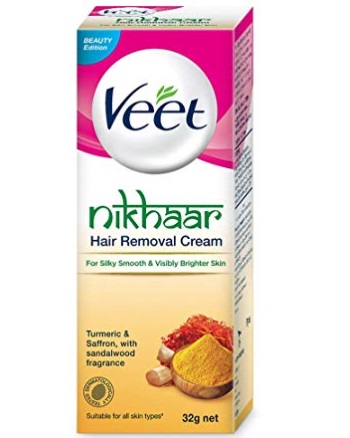 Nikhar Hair Removal Cream is for all skin types and is basically made to remove your body hair and to give visibly brighter skin. The skin whitening hair removal cream contains turmeric and Sandalwood extracts. It is a dermatologically tested product that gives effective hair removal in just 3 to 6 minutes. It also removes the short hair from your underarms, arms legs and even bikini line. It is clinically proven to leave your skin moisturized for an entire day. It's the best hair removal cream for fair skin in India.
4. Astaberry Papaya Hair Remover for Sensitive Skin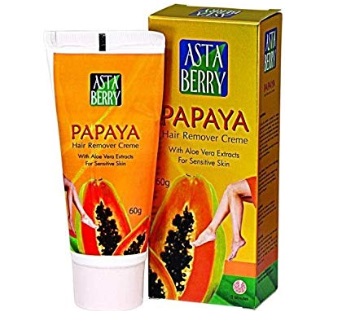 Astaberry hair remover cream contains aloe vera extracts and is made for sensitive skin. This does not mean that other skin type cannot use it, they can. It gives you good hair removal in just 5 minutes. That you can try it on your bikini, underarms, hands, legs and even on the other body parts. So removing unwanted hair without any pain is easy using this. It's the best herbal hair removal cream in India.
5. TBC By Nature Gold Hair Removal Cream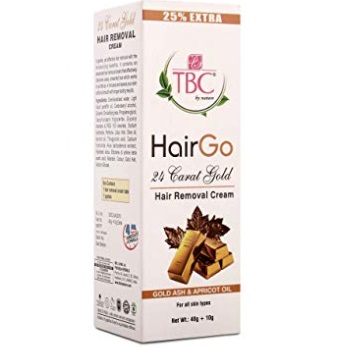 TBC by Nature hair remover cream has gold extracts that make your skin fresh and glowing. With gold ash, it also contains apricot oil which not just removes the hair within 4 minutes, but also gives you long lasting results and smooth skin. Just apply it on the skin and leave it for 4 to 5 minutes, then wash it using spatula or sponge. It's the best hair removal cream for delicate areas too.
6. Nature's Essence Soft Touch Gold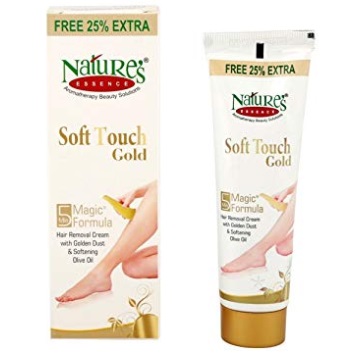 Nature's Essence Gold Hair Removal Cream contains this 5 minute magical formula with gold dust and olive oil. The body hair quickly without any pain within few minutes. While it does that, it also ensures that your skin stays glowing by olive oil and does not get it dry after the use.
7. Anne French Sandal Hair Remover Cream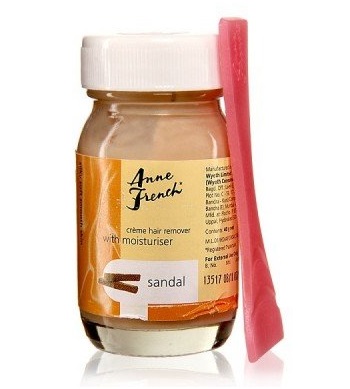 Anne French Hair Removal Cream in the Sandal variant is one of the most popular hair removal creams in India. It comes to the dual action spatula that helps in spreading the cream quickly and effectively. The cream is rich in moisturisers so, while removing the unwanted hair strands, it makes your skin beautifully hydrated with the pleasant fragrance of Sandalwood. It has a skin friendly composition which means that people of all skin types can use it.
8. Jolen Hair Removal Cream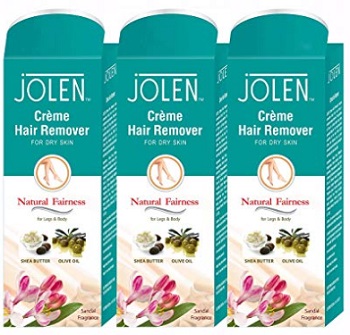 Jolen Hair remover cream is yet another popular brand. It is suitable for dry skin, however people with oily to normal skin can also try it. It is safe to be tried on your body parts and even the intimate areas. With shea butter, olive oil and sandal fragrance, this is perfect to get smooth legs and body. The cream is easy to apply and leaves your skin baby soft and beautiful.
9. Everteen Hair Remover Creme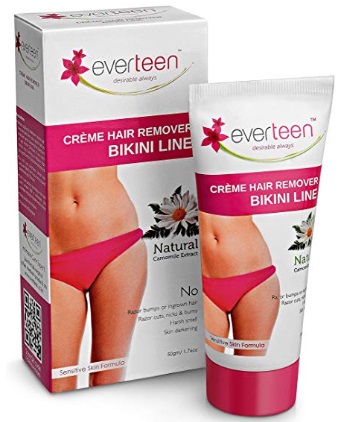 Everteen Hair Remover Cream is specially formulated for intimate area like bikini line. The sensitive skin formula has no harsh smell or skin darkening while using this cream. It is rich in natural chamomile extracts that ensure post application the skin is fresh. The Hair Remover Cream is meant for other body parts available for the delicate skin of bikini area, you would use a specially made cream so this is your best option.
10. Alite Hair Removal Cream with Rose Water for Women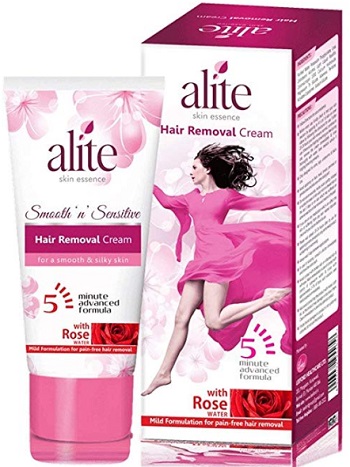 Alite hair remover cream is loaded with rosewater and is best hair remover cream for women. It is easy to apply and gives you smooth and silky skin within 5 minutes. Rich in aloe vera, cocoa butter and shea butter, this soft silky and hair-free skin. This is the best cream at reasonable price.
11. Beauty Formulas Hair Removal Cream Legs Underarms and Bikini Line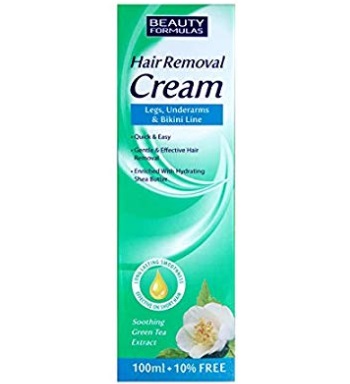 Beauty Formulas hair remover cream is for legs, underarms, arms, bikini line and other body parts. It is safe for sensitive skin and does not cause any rashes or irritation while the cream is working on the skin. This is enriched with moisturizing and hydrating with shea butter and green tea extract, this is bound to leave your skin smooth. It works within just 5 minutes and make sure that the growth of hair is completely removed from the skin surface. It's the best hair removal cream for private parts like bikini area.
12. Astaberry Skin Whitening Hair Remover Cream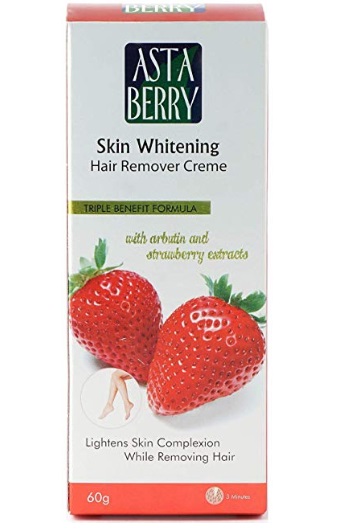 If your skin is tan and dark, then using the skin whitening hair remover cream would give you double benefits. Firstly, it will get rid of the surface level unwanted hair and also is light on your skin complexion. Rich in our between and strawberry extract this is the best hair remover cream with skin whitening benefits. It contains rose extract that regenerates our skin. So, while it works to get rid of the close to the roots it gives you superior and long lasting freshness.
13. VWash Bikini Line Hair Removal Cream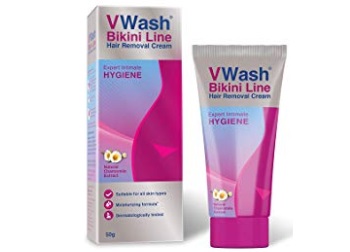 VWash bikini line hair remover cream is a specially formulated product that gives you expert intimate hygiene. Made with natural chamomile extracts, it is suitable for all skin types. The dermatologically tested formula removes bikini hairline without any irritation. Infused with natural chamomile extracts, it soothes the skin while removing the unwanted hair closer to the roots. So it gives you a pleasant and irritation free experience in just 5 minutes. It is quick and pain-free method to remove the bikini line hair.
14. Securteen Hair Remover Cream for Bikini Line and Underarms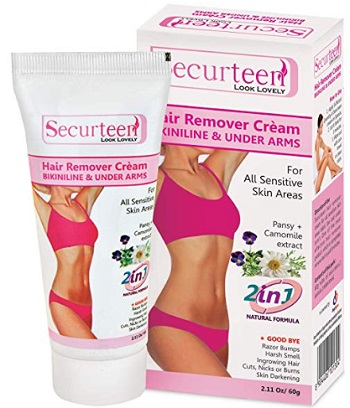 The herbal hair remover cream is a specially made for your sensitive and delicate skin areas like underarms and bikini line. So there are no razor bumps, harsh smell or ingrown hair or even cuts. The major reason why a lot of people don't want use hair removal creams, is skin darkening. And this cream with its ginseng and chamomile extract make sure that you do not have any irritation while using this cream, in fact it also makes the skin fairer.
15. Wow Hair Vanish Sensitive Skin Hair Remover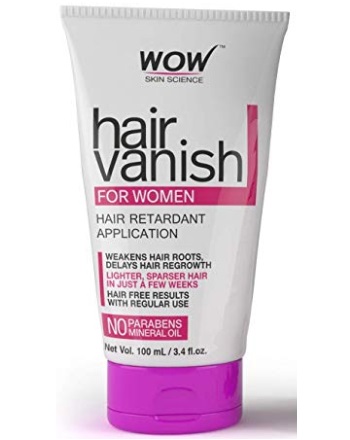 WOW vanish cream is for sensitive skin. It can be used on bikini zone, underarm and other body parts. It is basically is a hair removal cream which also works as a hair retarder. When applied on the hair roots and delays the hair growth. You get the results in just few weeks. It is a no paraben and mineral oil-free product.
Now that you know about the best hair remover creams in India, it won't be hard to choose the best hair removal cream for Bikini line and underarm and other body parts.