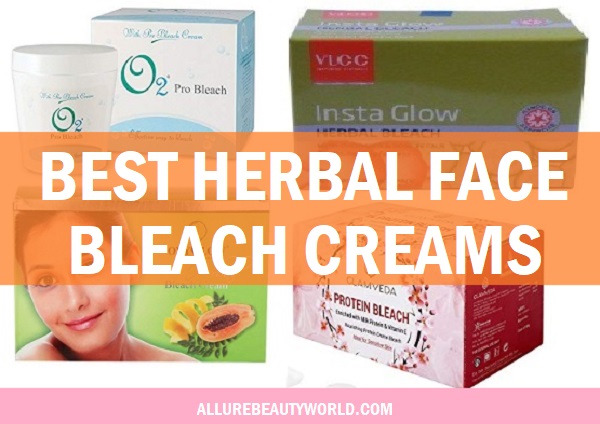 For those who like organic skin care products, we have put together a list of the best herbal bleach creams in India. Bleach cream is used to lighten facial hair that in turn makes skin bright looking skin. With use of certain precautions, face bleaching once in 15 days can help you get beautiful and glowing skin in no time. Herbal products are good for men and women who have got sensitive skin.  Let's check which are those herbal bleaching creams that contains natural ingredients.
List of Best Herbal Bleach Creams in India that men and women can try
1. Oxyglow Herbal Bleach Cream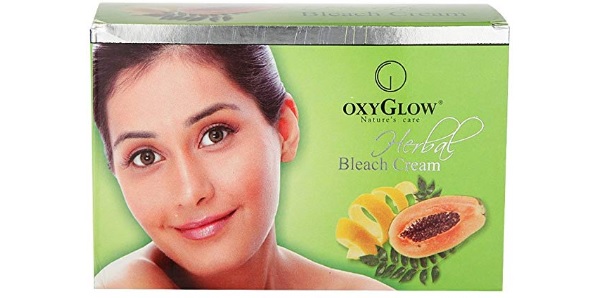 The Oxyglow bleach cream is rich in papaya And Neem extract. It is a suitable product for oily, combination and hypersensitive skin. The key ingredients are Neem leaf powder, papaya seed and lemon peel powder.  It lightens the facial skin hair without the possible side effects. It's the best herbal bleach for tanning and pigmentation.
2. VLCC Natural Sciences Insta Glow Herbal Bleach

The Insta glow herbal bleach is one of the most popular organic bleaches in India. The brand trust is always there, it comes with the post bleach pack that helps to cure the skin from the after effects of the bleaching. It contains cucumber and rose petal extracts. The bleach maintains a clear and even tone skin complexion. Tomato in this also revives the tanned and dull skin tone. It's the best herbal bleach cream for skin lightening and tan removal.
3. Aryanveda Herbals Haldi Chandan Bleach Cream

We all know that haldi and Chandan is used to enhance your dull dark skin complexion. This bleach cream contains the goodness of both of these. It has a light gentle formula that bleaches every hair strand that darkens the skin complexion without damaging the skin. Regular use of this natural bleach cream helps to get you a baby soft skin. Consistent use of this also works on the dark spots and sun then. It's the best herbal cream bleach for fairness and glow. Also see the best bleach for oily face.
4. Glamveda Protein Bleach with Vitamin E

If you haven't heard of protein bleach creams, then check out this option. It may be a little expensive but it is one of the best bleach creams for sensitive skin to boost the smoothness. It contains milk proteins and Vitamin A. The product comes with the goodness of Vitamin E that imparts deep moisturization to the freshly bleached face. The product adds glow to your lifeless skin tone. It's the best natural bleach for dry skin for glow and fairness.
5. VANIA Haldi Chandan Unisex's Herbal Bleach Cream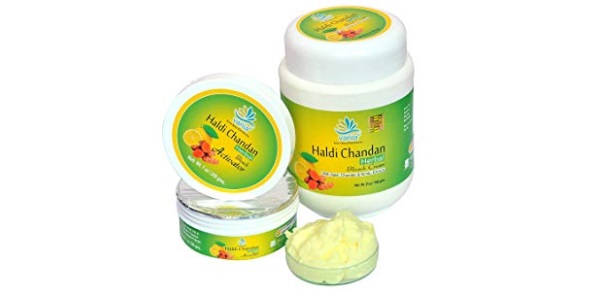 We've got another option of haldi and Chandan bleach cream for you. The skin lightening product helps to clean the dead skin cells and lighten your blemishes. It minimizes the appearance of dark patches and brightens the face. The cream bleach can be applied once in 15 days for getting healthy and beautiful looking skin. It's the best natural bleach for tanning and brides.
6. FEM Turmeric Herbal Bleach

Fem is a popular bleach cream brand that is well trusted. It helps you get healthy and lighter skin tone. It has no added Ammonia and this is safe for sensitive skin. The bleaching care product is mild and effective. It contains turmeric that work on the dark spots and dullness. Just apply the bleach and wash off after 10 to 15 minutes. It's the best no ammonia herbal bleach for parties and glow.
7. Ozone Herbal Instant Glo Bleach Instant Radiance Cream Bleach 

When aloe vera and turmeric are included in any product then the product efficiency increases by many folds. This unique herbal bleach cream refinance the large pores. It is one of the best bleach creams with organic ingredients suitable for acne prone and oily skin. Bleaches your hair strands to match those with your original skin color.
8. TBC By Nature Maximum Radiance Whitening Bleach Cream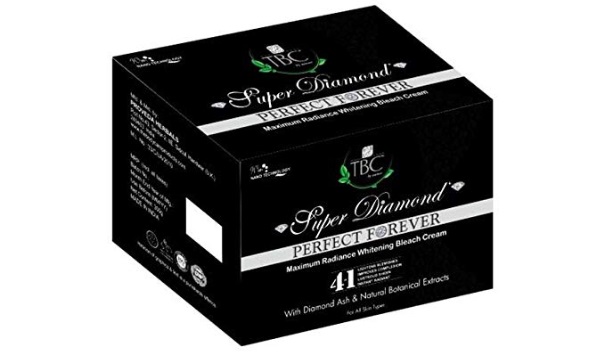 This whitening cream comes with Diamond extract. It lightens your skin tone and improves the complexion. The cream bleach doesn't make the hair strands pigment free but also works on the surface of the skin to brighten it and polish it.  It can be applied once in 2 weeks. Mix the cream with some powder activator and apply evenly. Leave the eyes, eyebrows and mouth area. Wipe off after 10 to 12 minutes.
9. Oxyglow Fruit Bleach Cream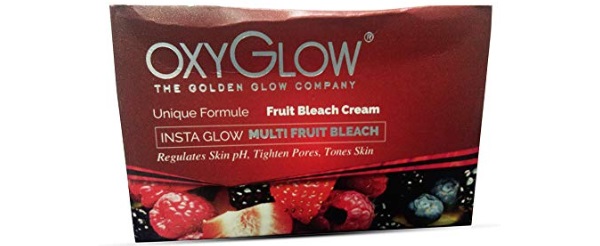 People with oily skin must try fruit bleach creams as they have Alpha Hydroxy Acid that works wonderfully on oily skin. These acids will clear the clogged pores and shrinks the pores so that less oil is released. This has key ingredients like Pineapple extracts, sweet orange peel powder, strawberry extracts and hydrogen peroxide. This is one of the best fruit bleach creams. 
10. Skinatura Green Apple Skin Hydrating Bleach Cream

We have got another option of fruit bleach cream for you but this one contains green apple. It comes with Green apple cream and powder activator. Being a unisex product that can be used by boys as well. It gives you instant hydration and it suitable for all skin types. Green apple extract are extremely incredible in giving fairness and clarity to dull skin. It boost the skin with hydroxy acid which Remove dead skin and unclog the pores.
How to apply face bleaching cream
Wash your face and pat it dry

Mix 2 spatulas of cream with two pinches of powder activator

Using a spatula or clean finger mix everything thoroughly

Apply the bleach evenly on the face and neck. Avoid the areas like eyebrows, eyes, mouth.

Let it get dry and work on the facial hair strands for 10 to 15 minutes.

Wipe it off using a cotton pad or wash cloth.

Wash of the face using normal water.

Use cream bleach once in 15 days for better results.

While using a new bleaching product always do a patch test near your ear first.
So, the list for the best herbal bleach creams in India that boys too can use. Hopefully, it helps you in deciding which the one that you should go for is. Always make sure that you use the product as per your skin type as we have mentioned that so please read carefully.