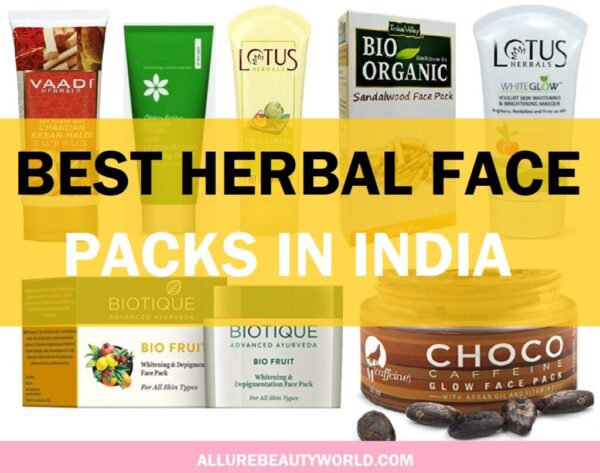 Herbal face packs are full with teh natural ingredients and help to make the skin glossy and simultaneously clear the skin from acne, pimples and scars. When you wish to have good skin, natural face packs help your skin to retain its beauty and glow. When the skin care products are full of chemicals, use of Ayurvedic and herbal face packs and mask becomes important to enhance your beauty. Here, we've the best readymade organic face packs in India, which contains organic ingredients to fight pimples, acne and other problems like dark circles, wrinkles and blemishes. So, say bye-bye to the chemical and paraben loaded products and incorporate the natural products in your skin care routine.
Top 10 Best Herbal Face Packs in India (2022) For Teens and All
1. Biotique Bio Fruit Whitening and Depigmentation Face Pack

With the goodness of fruit that whitening face packs is a must have, when your skin is pigmented, dull, and full of dark spots. It is one of the best selling products from Biotique, that gives you naturally glowing skin. You can use this product 2-3 times in a week, to ensure that your skin remains beautiful and free of the hyper-pigmentation.
Price: 199 rupees for 75 grams
2. Vaadi Herbals Chandan Kesar Haldi Fairness Face Pack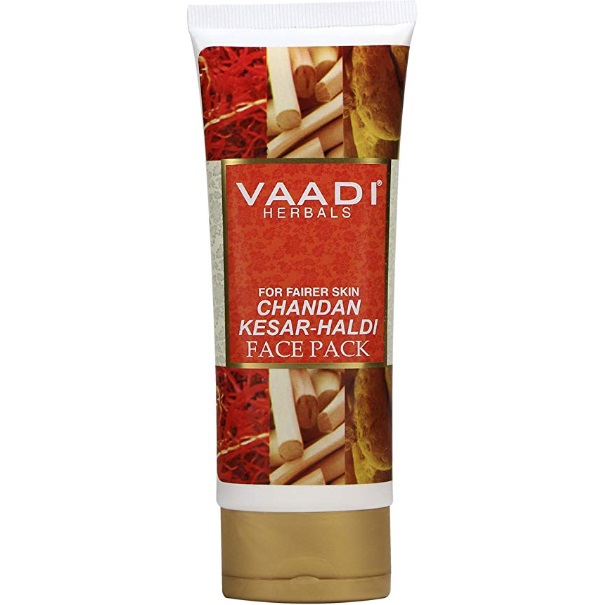 This face pack is suitable for people, who would like to get rid of the dullness and dark skin. It removes the darkening and sun tanning effectively, with herbal ingredients like Saffron and Manjistha. It improvises your complexion within few weeks. Vitamin E and Sandalwood, in this product helps to revive dull and dry skin. It is very easy to apply. Just apply it on your face and neck and wash after, when it gets completely dry.
Price: 115 rupees for 120 grams
3. MCaffeine Choco Caffeine Glow Face Pack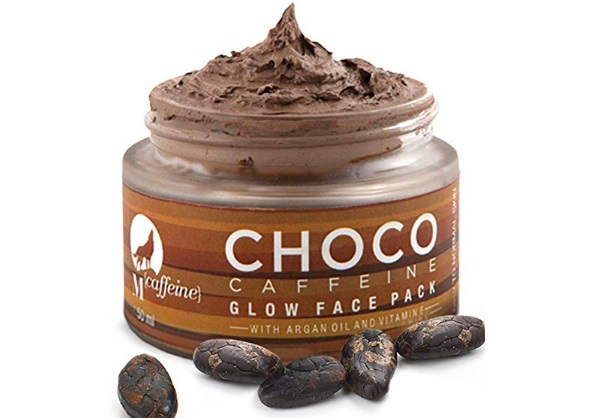 This brand is one of the best paraben free brands that utilize natural elements. This glow face pack is rich in certified organic products. It is one of the best face packs for oily and normal skin type. With the presence of coca, caffeine extract that exfoliate your skin mildly to remove the dirt and impurities away. It also keeps your skin soft and supple while getting rid of the oil. People with sensitive skin, you too can use it.
Price: 599 rupees for 50 ml
4. Lotus Herbals White Glow Yogurt Skin Whitening and Brightening Masque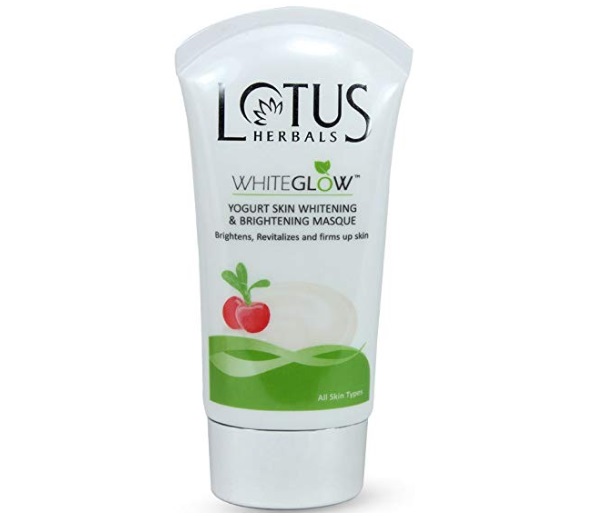 We've got you another skin whitening face mask. It contains the natural extracts of berries that give your skin the needed nutrients and relief from the tanning. It is suitable for all skin types and can be used all around the year. After trying this face pack, we are assured that it is ideal for the sensitive skin too. 
How or use: Gently apply it on your face and neck. Rinse thoroughly after 15 to 20 minutes. The whitening face mask is easy to apply.
Price: 225 rupees for 80 grams
5. Mamaearth Charcoal, Coffee and Clay Face Mask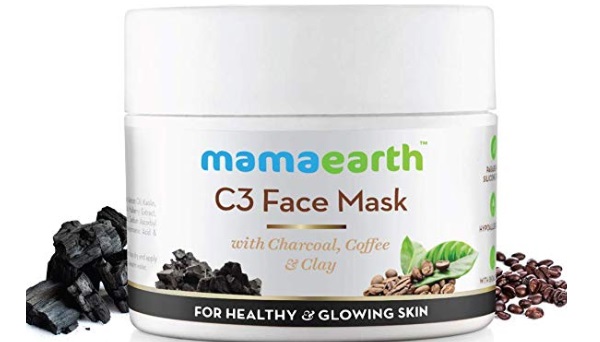 This next option of face pack is for oily and acne prone skin. It comes with the goodness of charcoal, coffee and clay. Activated charcoal and clay sucks all the oil, dead skin cells and impurities from your skin along with the bacteria, that is responsible for acne formation on your face. This product is very natural and easy to apply. Coffee extract gently clarifies and exfoliates the skin to clean the pores. It is also suitable for all skin types.
Price: 599 rupees for 100 ml
6. Ryaal Make Me Glow Skin Brightening Face Mask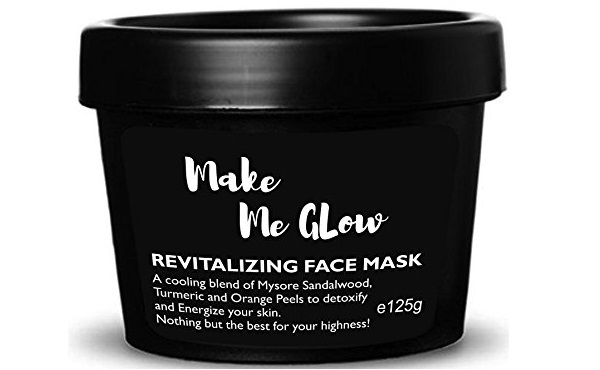 The Ayurvedic and organic face pack is free of parabens. It is a revitalizing face mask which makes your skin glowing with the extracts of Mysore Sandalwood, turmeric and orange peel. To get your skin look completely detoxified after a tiresome day in pollution rich environment, this face mask is good to have product. It can be used 2-3 times in a day week.
Price: 499 Rupees for 125 grams
7. Lotus Herbals Frujuvenate Skin Perfecting and Rejuvenating Fruit Pack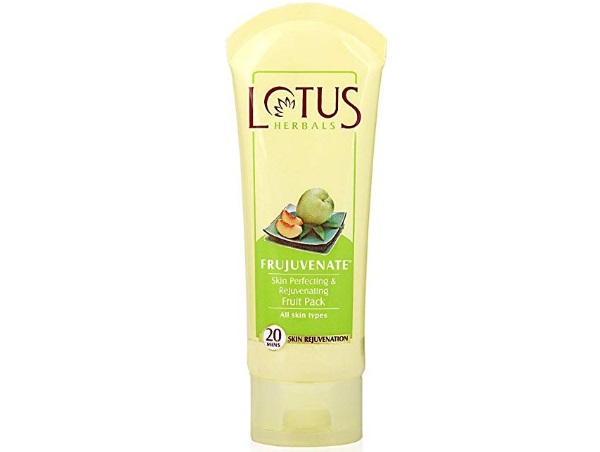 When the skin is dull and appears dark, you can apply this Lotus frujuvenate face pack. It is suitable for all skin types and is made exclusively by the juices of fruits like grapes, Apple, pineapple, peach and carrots. It unclogs your skin pores and restores the moisture level. It is easy to apply on the face. This product can be used 1-3 times in a week.
Price: 325 for 120 grams
8. Khadi Natural Herbal Sandalwood And Mulethi Face Mask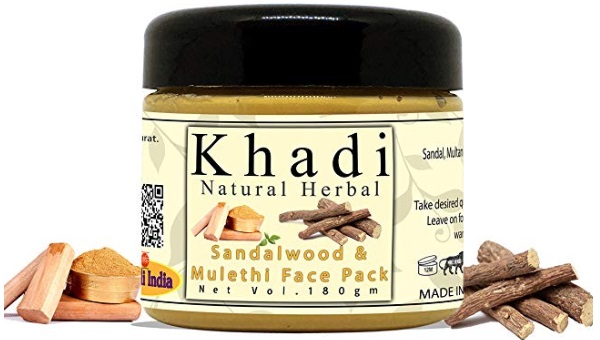 You must have heard that mulethi is wonderful when it comes to skin whitening. This Khadi face pack contains Sandalwood and mulethi extracts. It clarifies the face and removes the dull and darkening of your skin. It also has skin detoxifying properties. The herbal face pack fights acne causing bacteria and exfoliates skin. In case of Sun burnt skin, this is also a good product.
Price: 280 rupees for 180 grams
9. Aroma Magic Anti Pigmentation Glossy Pack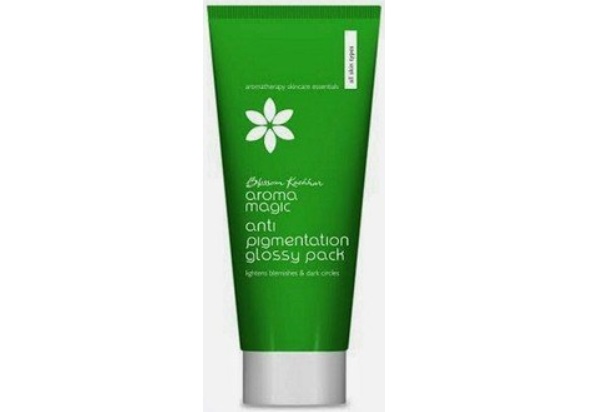 Those of you who would like to use herbal face pack for glowing skin, should use this glossy Skin Pack. It is rich in ingredients that make your skin glowing, even during the harsh winter season. It comes in a tube pack that makes it very easy to apply.
Price: 410 rupees for 100 grams
10. Indus Valley Organic Sandalwood Face Pack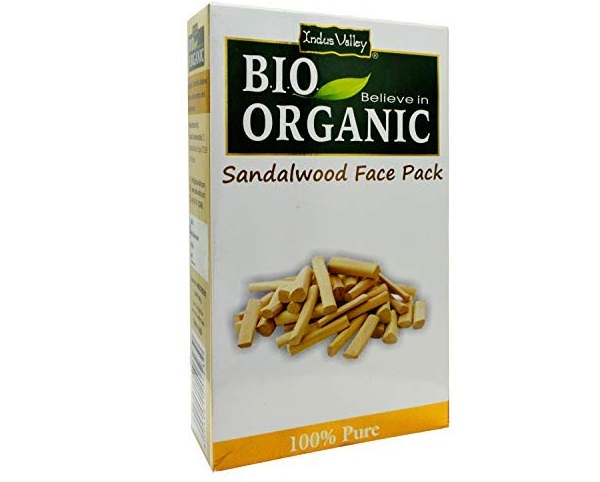 The organic Sandalwood face pack is made with pure Sandalwood extract. It is able to soothe the burnt skin, Sun tanning and also gives relief in dark spots and dull skin. Even it can be used to treat skin diseases like Psoriasis and Eczema. Just apply it, on your clear skin and wash, when it gets completely dry.
Price: 190 rupees for 100 grams
Herbal products are always considered good as, they do not have the side effects as compared to the products rich in chemicals. These herbal pack products can be used as mentioned or at least two times in a week to get the desired results in making your skin gorgeous and flawless.