When we say herbal shampoos, you might be someone who like to use products which are rich in natural ingredients. In this article, we've compiled this list of the best herbal shampoos available in India along with their prices which you can check. The shampoos contain ingredients such as Amla, Shikakai, Reetha, Bhringraj, Neem, Coconut, Brahmi and most importantly they are made for hair growth. If you would like to have good hair growth or prevent the premature greying and too much of hair falling, then herbal shampoos can be your best bet. You can just trust them with their natural blend and formula. There are lot of herbal hair care brands available in Indian market and out of that I have picked up the shampoos which are decent enough to try.
List of Best Herbal Shampoos in India for Hair Fall, Dandruff, Oily hair, Dry hair and Growth
1. Lotus Herbal Amlapura Shikakai Amla Herbal Shampoo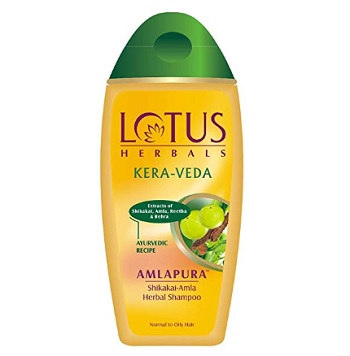 Herbals shikakai Amla shampoo is a perfect blend of Ayurvedic ingredients which are known to increase the hair growth. Apply it to two three times a week to make sure that your hair stays shiny and silkier. The end of this shampoo is natural and safe for all the hair types for top however it can strip of the color in case you have chemically treated or colored hair. Otherwise this shampoo is safe for all hair types.
2. Vaadi Herbals Lavender Shampoo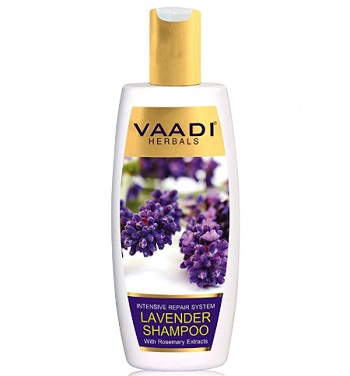 The lavender infused shampoo is suitable for excessive hair fall. Even when you have dandruff and itchy scalp, lavender extract does wonders. Rich in lavender extracts, these shampoo helps to make hair smooth and silky. Lavender is also known to cure a lot of different scalp issues. Use it two times a week at least to make scalp clean and to reduce hair breakage and hair loss. Suitable for men as well, this shampoo can be applied by people with all hair types. The product is really affordable and is available only at reasonable prices.
3. StBotanica Apple Cider Vinegar & Organic Argan Oil Hair Shampoo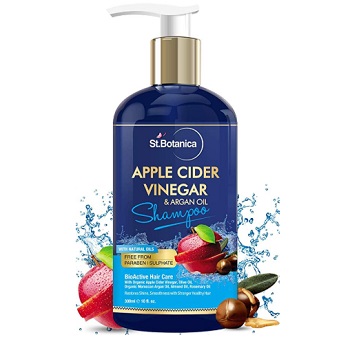 St Botanica Argan Oil and Apple Cider Vinegar Shampoo is the best paraben free and sulphate free shampoos in India. Available at a reasonable and affordable price, the shampoo does not have any harmful chemicals that can disturb the pH balance or damage your hair in the long run. In fact, apple cider vinegar is known to cure scalp itching, dandruff and excessive oiliness of the scalp. Argan oil makes the hair roots strong and hair strands softer and silkier. This is by far the best shampoo in India for all hair types.
4. Trichup Healthy Long and Strong Herbal Hair Shampoo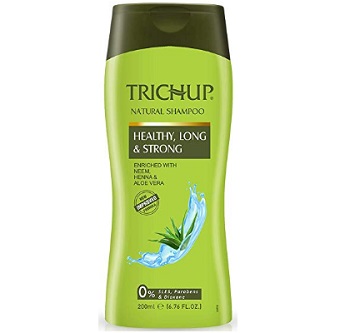 Trichup long and strong shampoo contains a blend of reetha, coconut and many other herbs. The shampoo lathers a lot and gives squeaky clean scalp. If you do not have problem with parabens then, the shampoo can also be try. It is perfect for making the hair stronger and silky. It works for all hair types.  With the active ingredients ,this reverses photo damage and premature whitening of hair. Teenagers can also apply this shampoo.
5. Indulekha Anti Hair Fall Shampoo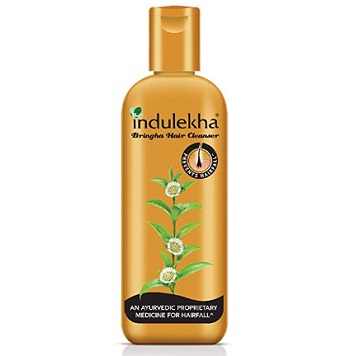 Indulekha anti hair loss shampoo is the best herbal shampoo for dandruff and hair fall control in India. The shampoo makes the hair stronger and with a blend of Amla, bhringraj, shikakai and more, it also reduces dryness and frizz. It's a perfect conditioning shampoo for dry hair and hair loss. The shampoo can be used three times in a week by people of all hair types.
6. Kesh King Anti Hairfall Shampoo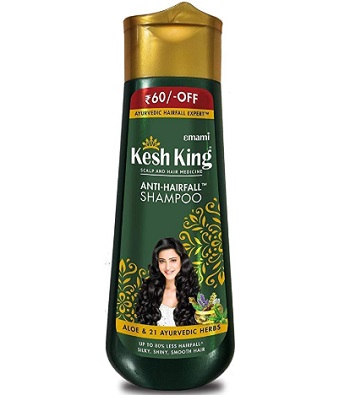 Kesh King shampoo is an anti hair fall shampoo basically and a corresponding hair oil is also available. This is one of the best ayurvedic shampoos for hair fall and hair growth. The best part is that the shampoo is a blend of so many multiple organic botanicals that it is made to fight dandruff and other issues effectively. But it is herbal in nature because it contains Ayurvedic recipes but it is not a paraben free shampoo as well.
7. Patanjali Kesh Kanti Natural Hair Cleanser Shampoo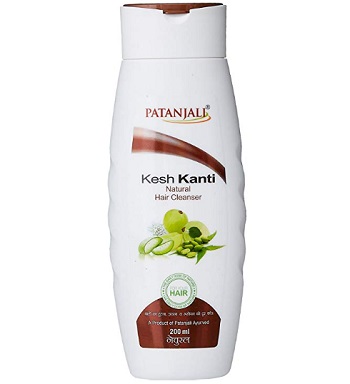 Patanjali Kesh Kanti is a mild shampoo and a natural hair cleanser, suitable even for everyday use and for all hair types. The herbal shampoo is really good for thin hair. In case you have lifeless and limpy hair, this really does add volume and make rough hair smoother. This is the best Patanjali shampoo for oily scalp as well. Clearly, it should be amongst the top 10 natural shampoos in India with very affordable price. The shampoo has rich lathers and a formula with mild pleasant smell. It's very well known to increase the Shine and repair the deland damage hair strands.
8. Khadi Amla and Bhringraj Herbal Shampoo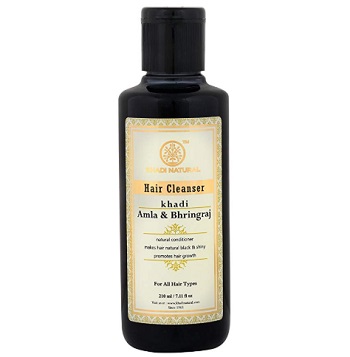 Khadi herbal shampoos are paraben and sulfate free and are amongst the best chemical free shampoos in India. This totally herbal shampoo is rich in Amla and Bhringraj. In fact, this is the best natural shampoo for hair fall and hair growth in India. So, if you're fighting excessive hair loss and even premature graying, this amla and bhringraj shampoo would do magic for your hair. This also makes hair silky and smooth. Apply the shampoo twice in a week and regain your hair growth and thickness.
9. WOW Apple Cider Vinegar Shampoo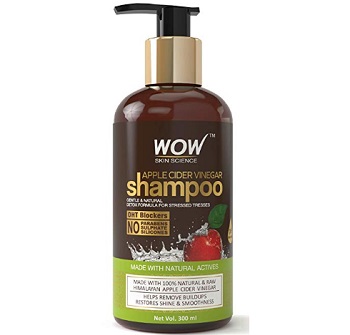 Wow apple cider vinegar shampoo is yet another best paraben and sulphate free shampoos in India. The best part is that this is amongst the best rated natural shampoos for oily hair with excessive hair loss. Apple cider vinegar lifts off the impurities, product residue and even cures dandruff. It can be applied by men and women and is perfect to be used even daily because of its mild effective formula.
10. Himalaya Herbals Protein Shampoo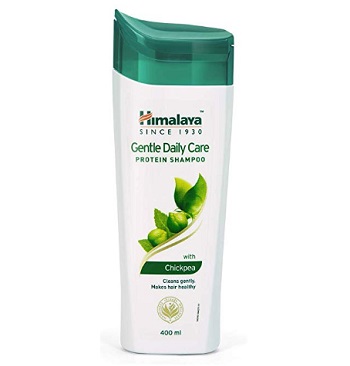 Protein shampoo can be used by people with damaged hair strands. This damage can be because of the sun rays, chemicals and harsh environment. This shampoo has chick pea extracts and soy proteins. It's a very pocket friendly and popular shampoo in the market since so many years.
These are all the best herbal shampoos available in India. These Ayurvedic preparations are also conditioning and very moisturizing. Most of these shampoos are suitable for all hair types and even for the dry and damaged hair. The organic hair cleansing shampoos makes the hair smooth and silky. Some of these are suitable for daily use and have mild formula. We really liked wow shampoo, Khadi shampoo and St Botanica the most. They are paraben and chemical free and best herbal mild shampoos for hair growth as well. In fact they are also suitable for oily scalp and hair which have thin texture. Wow hair loss shampoo is another product that is must try if you would like to have sulphate free herbal shampoo.