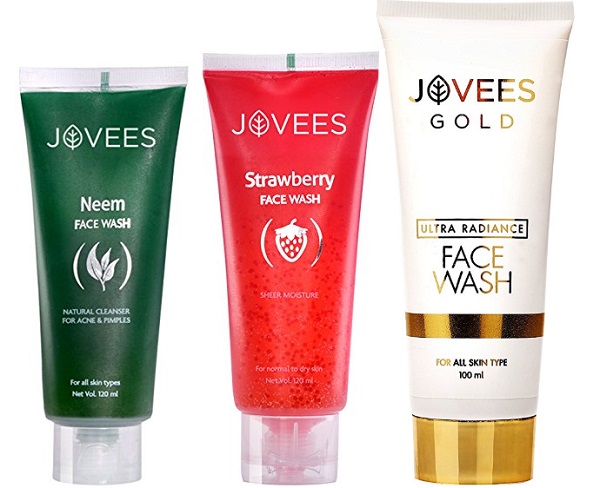 A good cleanser is a must have product in your skin care routine. We have compiled this list of the best Jovees cleansers available in the Indian market. This brand is majorly available in the malls and supermarkets. But the easiest way to get hold of this brand is by getting late online. Majority of the online shopping sites, sells Jovees products, so you can get these from there. Let's check which are those face washes.
List  of Best Jovees Face Washes in India (2020)
1. Jovees Bridal Face Wash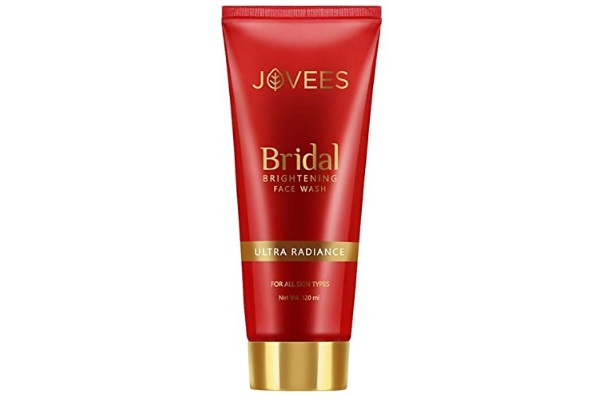 The bridal face wash is a skin whitening face wash that gives you extra radiant skin. It is an effective daily use cleanser that helps you to discover the clear and glowing skin. It is recommended for all skin types and does not have that drying feature post washing. It includes the herbal extracts that eliminate the impurities and oils.
Price: 345 for 120 ml
2. Jovees De Tan Face Wash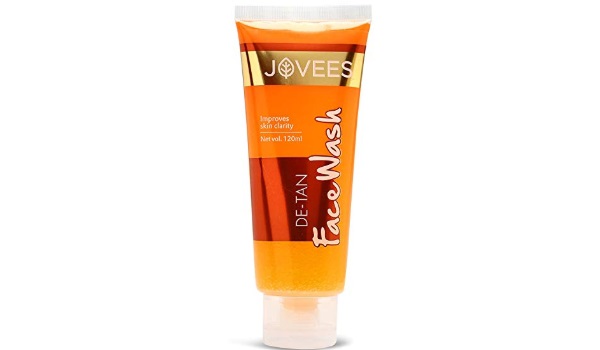 As summers are around the corner, lot of us, has this complaint of skin getting tanned and dark. While we cannot resist going out under the sun due to specific reasons, we can still remove the tanning by using suitable products. This face wash is an excellent way to get rid of all that. It improves the skin clarity and whitens the face. It is a gel based face wash that does not dry the skin and is suitable for all skin type.
Price: 290 Rupees for 120 ml, online it is available at some discount so go check it out.
3. Jovees Gold Face Wash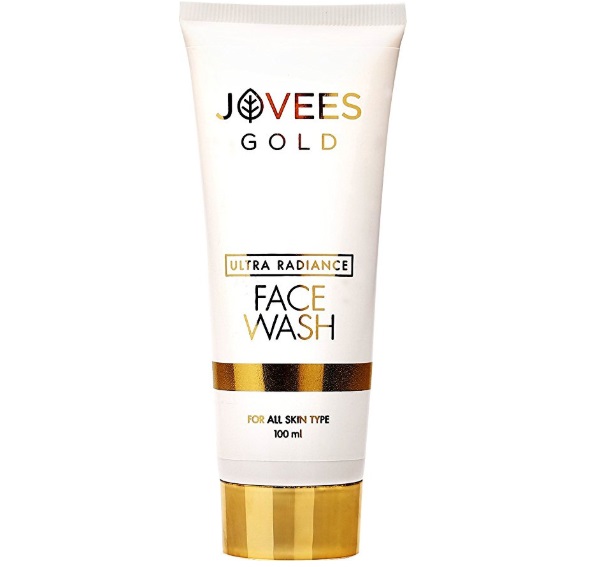 Formulated with the 24 karat gold particles, this Jovees gold face wash is specially formulated using the latest scientific technology to get your skin glowing and illuminated. It helps to lighten dark spots and fine lines that can be a hindrance for you in order to get flawless skin. It will maintain healthy skin and is suitable for all skin types.
Price: 265 for 100 ml
4. Jovees Papaya Face Wash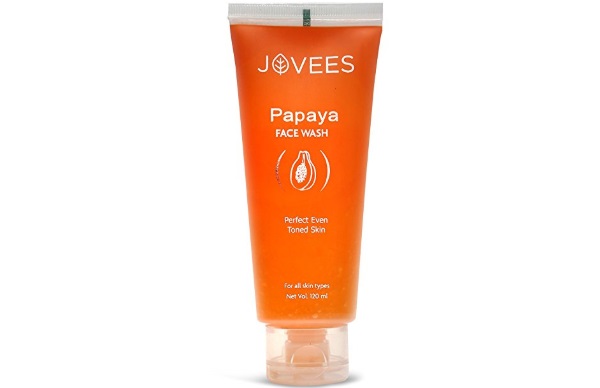 Papaya is a fruit rich in multiple enzymes to brighten your skin and to fade those dark spots. This papaya fruit face wash also contains grape leaf and bilberry fruit extract. Cranberry and watermelon extracts helps to revitalize a dark and dull skin. The product is very affordable.
Price: 175 rupees for 120 ml
5. Jovees Activated Charcoal Detoxifying Face Wash

Activated charcoal is the current favorite ingredient that gets added to lots of skin care products. These activated charcoal particles that detoxify your skin and eliminate the bacteria. Charcoal face washes are excellent for oily and acne prone skin.
How to use:  You can gently massage this product on your wet face and after few seconds, rinse it thoroughly. It can be used twice daily as a part of your good skin care regimen.
Price: 225 Rs to 120 ml
6. Jovees Strawberry Face Wash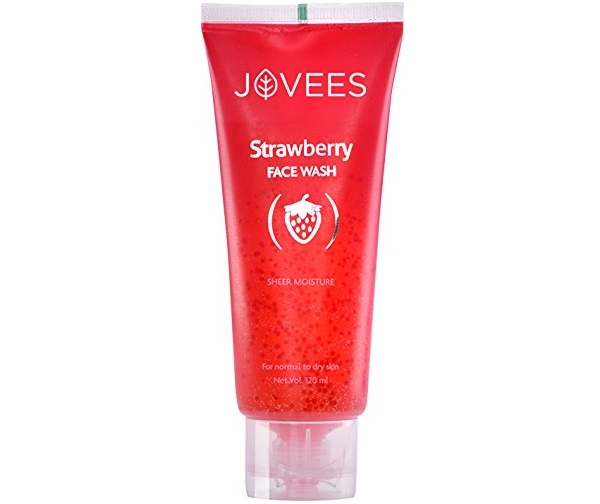 Rich in strawberry, this face wash is developed for normal to dry skin. Containing the precious herbs and botanicals it also has a mild beady like particles that remove dead skin cells from the dry face and keep it smooth. You can wet your face and squeeze out small amount of this face wash. Massage gently on the face and neck. Wash with normal water and pat dry. It is one of the best Jovees moisturizing face wash for dry skin.
Price: 245 rupees for 120 ml
7. Jovees Pearl Whitening Face Wash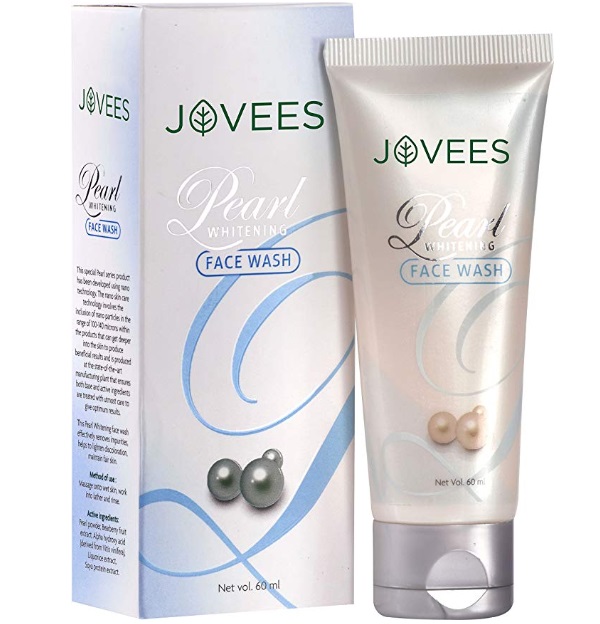 Jovees Pearl whitening face wash is suitable when you have sensitive skin. It helps to whiten your face by effectively removing the impurities that can make your skin dark. It helps to lighten the discoloration and pigmentation in order to maintain fair looking skin tone.
How to apply: You can massage this on your wet skin and work into lathers. Rinse off after few seconds. It can be applied twice daily followed by the pearl whitening cream for beautiful skin.
Price: 240 rupees for 60 grams
8. Jovees Neem Face Wash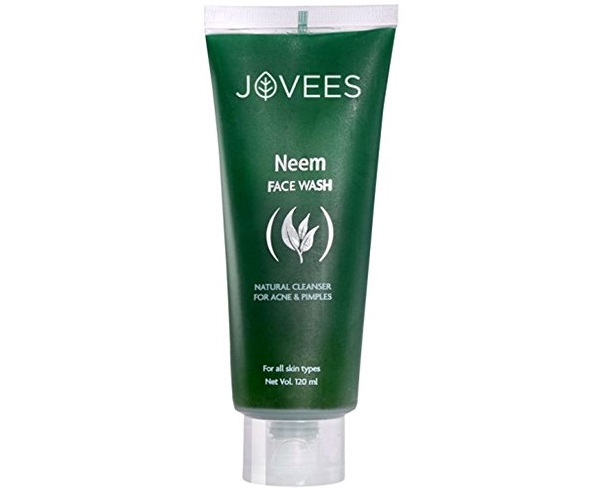 The face wash helps to clear acne and blemishes. Neem is an excellent antibacterial natural product that gives you clear and blemish free skin. For summer season, this is the best face wash for oily and acne prone skin. Men and women both can use it.
Price: 165 rupees for 120 ml
9. Jovees Grape Face Wash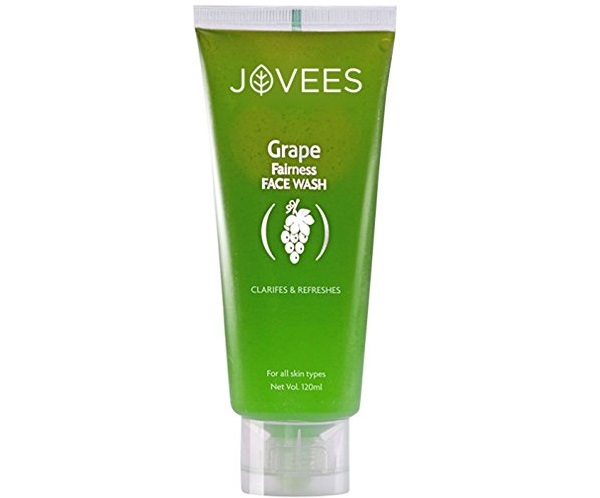 Grapes in Alpha hydroxy acid soothes the wrinkled skin. It's suitable for all skin types. It's a very affordable face wash for mature skin with fine lines and wrinkles. It also contains Grape seed extract, aloe vera extract, olive orange peel extract and vitamin E.  With the herb rich excellent formula, it helps to lighten the fine lines and wrinkles to make your skin fairer and smoother. It also works on the dark skin and uneven skin tone.
Price: 105 rupees for 50 ml
These are the best face washes available in the Indian market that you can try according to your skin type and the concern that you are facing with your skin. We will also recommend you that you can keep your skin beautiful by following a proper skin care time. Use a good face wash and light moisturizer every day. And do not forget to apply a night cream to revive your skin. Night is the best time you're your skin heals on its own. Let's check out which are those night cream that you can apply.