Jovees make different types of products for oily skin. Here we are combined the best Jovees products for oily skin available which can be used by people who have very greasy and sticky skin.
Best Product for Oily Skin in India
1. Jovees 30 + Youth Face Cream SPF 16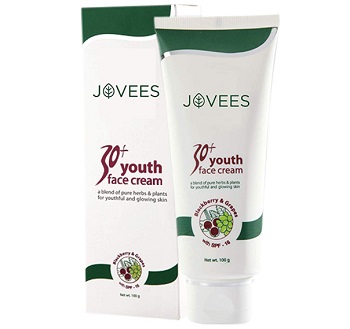 If you have reached your 30s and looking for a face cream that can help prevent the aging and combat the existing lines and wrinkles, then this Jovees anti aging cream is perfect. Blended with avocado, Ashoka extracts of BlackBerry and grapeseed. The cream is excellent in combating the signs of aging and gives a boost of youthfulness. It helps to stimulate the production of collagen that reduces the appearance of fine lines by making the skin firm. The cream is made for dry to normal skin but in your 30s, during winter season, you need hydrating skin cream and that can work wonderfully for oily skin as well.
2. Jovees Argan Sun Guard Lotion SPF 60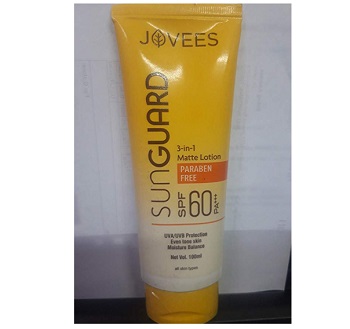 This Jovees sunscreen for oily skin has a matte texture and paraben-free formula. The 3 in 1 Matte lotion has SPF 60 that gives protection from the UV rays and gives optimum nutrition. It is made with Argan oil to heal skin from sun damage. This is the best Jovees face cream for oily skin.
3. Jovees Clarifying Fairness Face Wash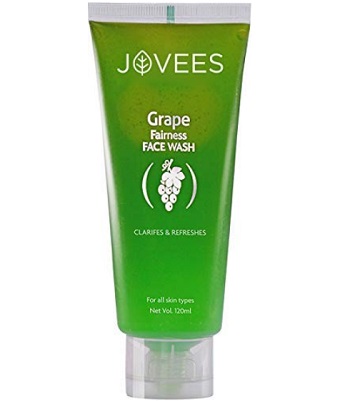 If you need a fairness face wash for your oily skin during summer season, then Jovees grape fairness face wash is a must try Jovees product for oily skin. With foaming lather it's able to clarify the skin, it makes skin even toned and beautiful.
4. Jovees Apple and Vera Face Massage Gel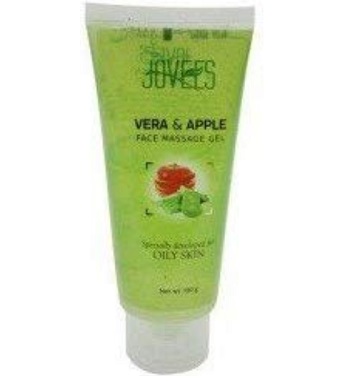 With Apple and aloe vera massage gel, the product helps get visibly fair and glowing skin. Made for oily skin, it's one of the best massage gels available. It can be used to eliminate the dullness and dark spots from the skin. It is one of the best Jovees products for oily skin.
5. Jovees Ayurveda Neem & Long Pepper Anti Acne and Pimple Cream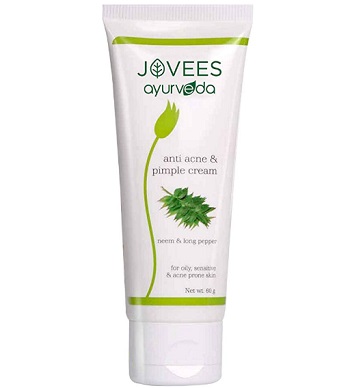 If acne is your major concern, you must try this Ayurvedic anti acne pimple cream. Made with the Ayurvedic Research and knowledge, this is the best pimple control cream for oily and acne prone skin. This cream improves the acne and heals them quickly because of the neem, red Sandalwood, long pepper and more.
6. Jovees Premium Complete Care Lotion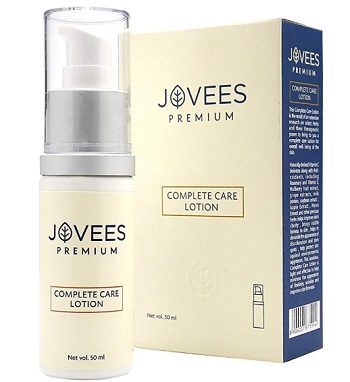 The light complete care lotion from Jovees is made with an extensive research. With selected herbs and therapeutic power it's an everyday lotion to make skin better. Made with ingredients such as Vitamin C, Rosemary, Vitamin C, Berry fruit extracts, Grape extracts, Soya bean extracts, Apple, Melon and other fruit extracts, it improves the skin clarity and brings visible fairness eliminating the dark spots. It's the best lotion to apply in case you want a radiant and even toned looking skin.
7. Jovees Natural Neem Face Wash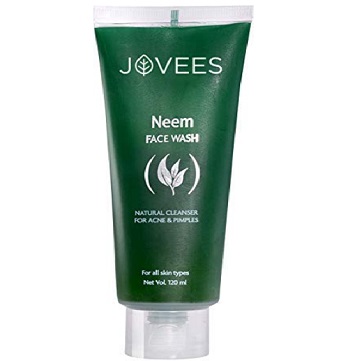 Jovees Neem face wash is a best facial cleanser for acne and pimple prone skin. With extracts of neem, it's an effective antibacterial face cleanser to help mitigate pimples and stop the new ones from forming on your face. This is also best neem rich face washes in Indian market with effective results as mentioned by the users.
8. Jovees Saffron Bearberry Fairness Cream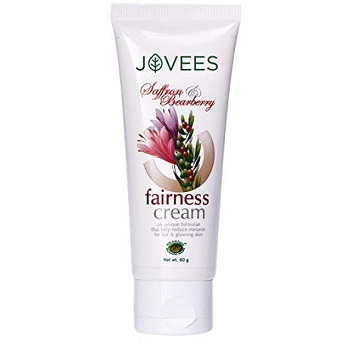 Jovees Berry fairness cream contains Saffron which is a unique formula to help you get glowing skin. While it reads the sun tan and Sunburn it also decrease effects of environment on your skin. By reducing the melanin synthesis it clarifies the skin properly.
9. Jovees De Tan Face Wash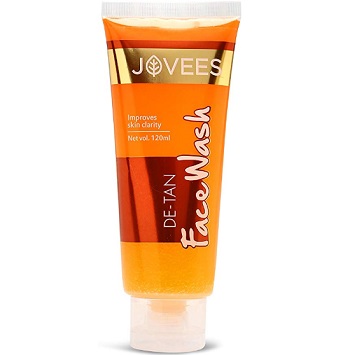 Tanning makes your skin dark and dull. You must have seen this during summers. Therefore, sun tanning removal product helps a lot. This detanning face wash from Jovees is an excellent product for oily skin. It removes the tan and dark spots because of the environmental factors. For improving the skin clarity, get to enjoy beautiful skin by regular use of this de-tanning facial cleanser.
10. Jovees Ayurvedic De-Tan Lotion Ginger Lily Green Tea SPF 40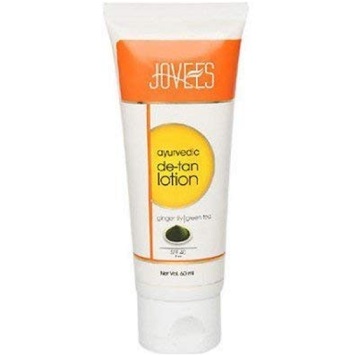 Jovees de-tanning lotion contains Ginger Lily and green tea extracts. It contains SPF 40 and therefore, is SPF rich moisturizer or fairness lotion for oily and acne prone skin.