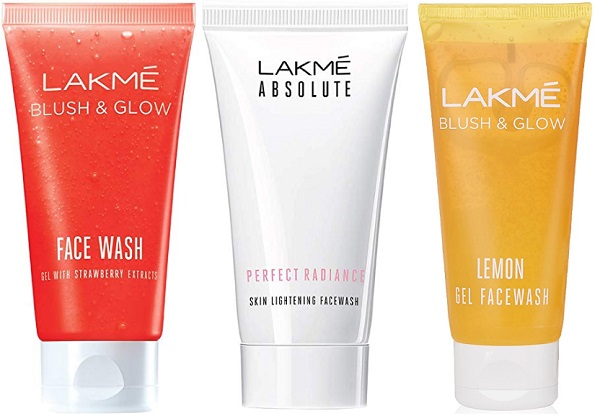 Recently, a reader asked, about the best Lakme face washes available in India. Lakme is an extremely trustworthy and popular brand in our Indian market and it makes different products for different skin types. In this post I am going to talk about the various the Lakme face washes that you can use depending on the skin type and texture you have.
Top Best Lakme Face Washes in India
Here are the best face cleansers from Lakme.
1. Lakme Blush and Glow Strawberry Gel Face Wash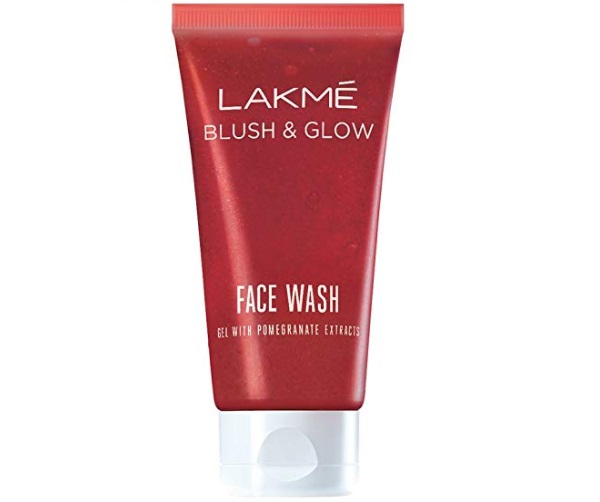 Strawberry gel face wash has a lighter fruity gel texture. It is rich in strawberry fruit extract that are known to cleanse your skin effectively. Strawberries are rich in various enzymes and vitamins that nourish your skin from deep within. It also combats the effect of environment and pollution. The antioxidants in fruit help to get rid of the dirt and impurities to make a skin squeaky clean and fresh.
How to use: Take some face wash in your palm and rub it on your wet face. Rub for few seconds and rinse off. This is one of the best Lakme fairness face washes for making your skin glow.
2. Lakme Absolute Perfect Radiance Skin Lightening Face Wash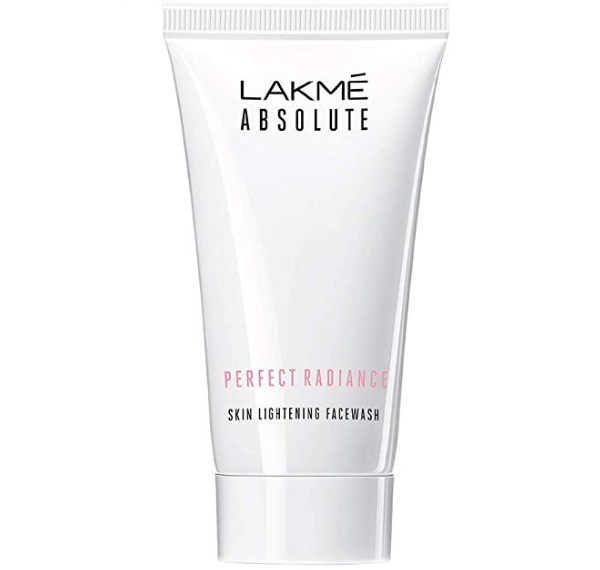 This is one of the best Lakme skin whitening face wash. It is from the Perfect Radiance range. Enriched with vitamin Complex along with technology that combats the darkening causing factors. The face wash is a light foaming face wash that clears your skin of oils and impurities effectively.
How to apply: Mix some face wash with water in your palm and work into rich lathers. Apply it on your face and massage the skin for couple of seconds. Then rinse off the face wash. It can be used twice a day for best results. It lessens the melanin formation in excess quantity makes the complexion dark and dull.
3. Lakme Blush and Glow Peach Gel Face Wash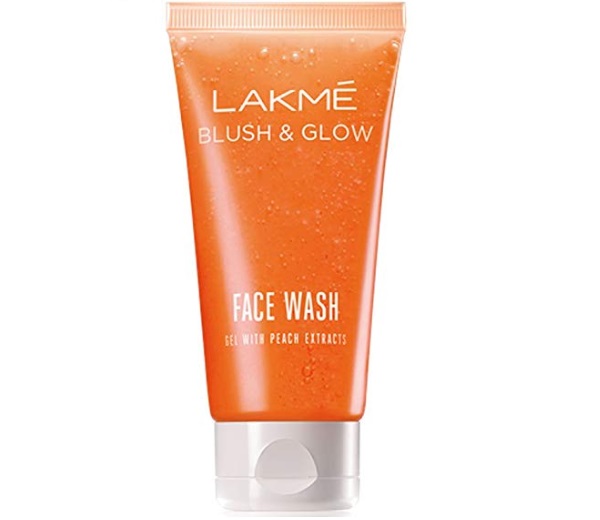 Peaches are extremely nourishing and when it comes to dull skin, they are known to enhance the glow and freshness of your skin. The gel consistency of this face wash makes the cleansing very comfortable and luxurious. It is able to fight pimples due to its vitamin and antioxidant rich formula. You can apply it on your face and massage. Focus and rub more on the areas where more oils are produced. Rinse the  face and dry the skin. It's the Lakme face wash for sensitive skin.
4. Lakme Blush and Glow Lemon Face Wash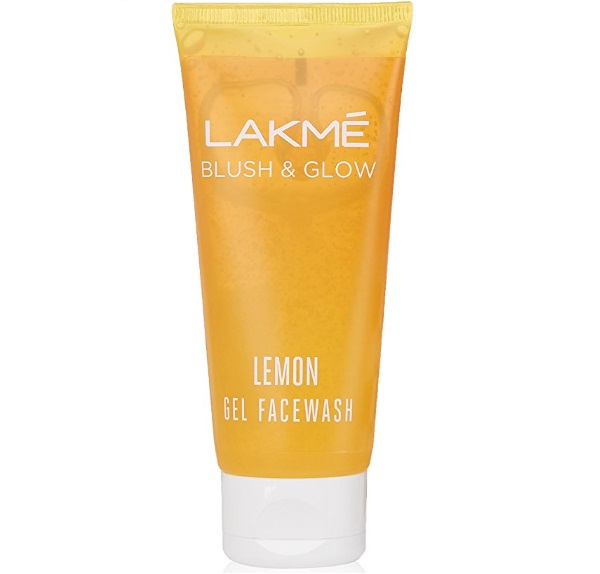 Another variant from the Lakme Blush and Glow is the lemon gel face wash. The gel texture is exactly like the rest of the two variants that I mentioned above. But the only difference is that, it consists of vitamin C rich lemon extracts. It is one of the best face washes for getting glow on your oily face. It cleanses the dirt and pollutants effectively from your skin. Lemon extracts help to shrink the large pores. It closes open pores effectively and makes your skin beautiful fresh. It is also ideal for all the other skin types as well.
5. Lakme Blush and Glow Gel Face Wash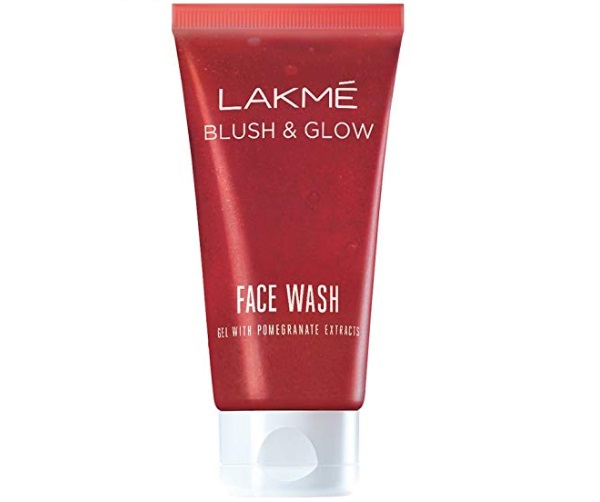 Lakme Blush and Glow Pomegranate Gel Face Wash is my absolute favorite. The dark red colour is enticing and looks beautiful. The gel texture of this face wash reminds me of a fruit loaded pulp. The richness of antioxidants, not just cleanses your skin, but also regulates sebum secretion. It can also effectively remove makes up traces, pollutants, dirt and grime. This is one of the best Lakme face washes for getting glow as well as freshness on your face. Pomegranate is also beneficial in getting rid of the dark spots.
How to use: Take some of this face wash on your palm and apply it on your wet face. Massage to dislodge the impurities. Rinse with fresh water. It's the best Lakme face wash for dry skin in India.
6. Lakme Peach Creme Face Wash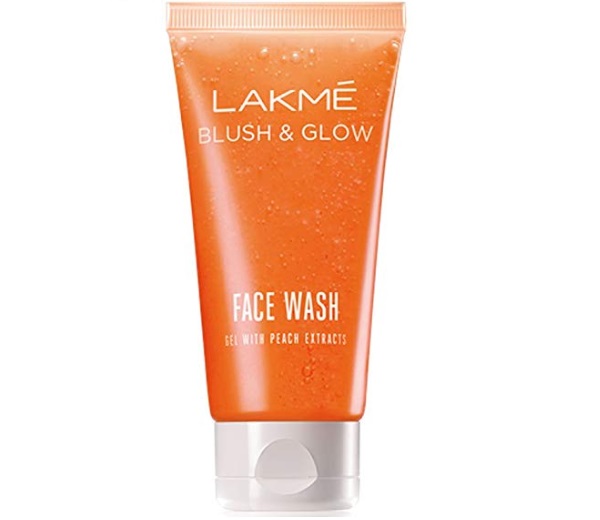 Lakme Blush and Glow Peach Cream Face wash is loaded with peach extracts. Actually the cream face washes differ from the gel face washes in a way that they are more creamy and moisturizing. So even though they can be used by all the skin types, yet are more suitable for dry sensitive skin. This face wash gets rid of the dullness and tiredness on your skin. It improves the skin complexion by making the skin supple.
7. Lakme Strawberry Creme Face Wash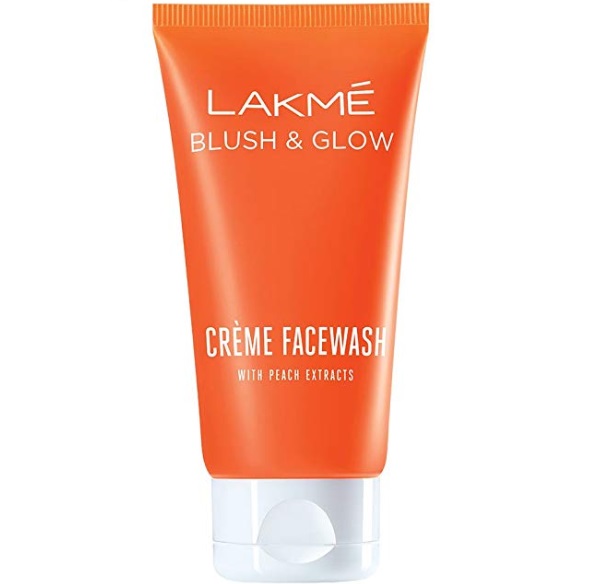 Lakme Strawberry Cream Face Wash is exactly like the previous variant but it contains strawberry extracts. Suitable for dry and dull skin, it revitalizes your skin tone and makes the complexion shining. Other than washing away the dirt and impurities from your skin, it also deeply cleanses the effects of pollutants on your face. Everyday due to environmental damage and sun rays, our skin becomes rough and dry. It is able to reverse all that to reveal beautiful skin. Smell of this face wash is really good.
8. Lakme Absolute Perfect Radiance Facial Foam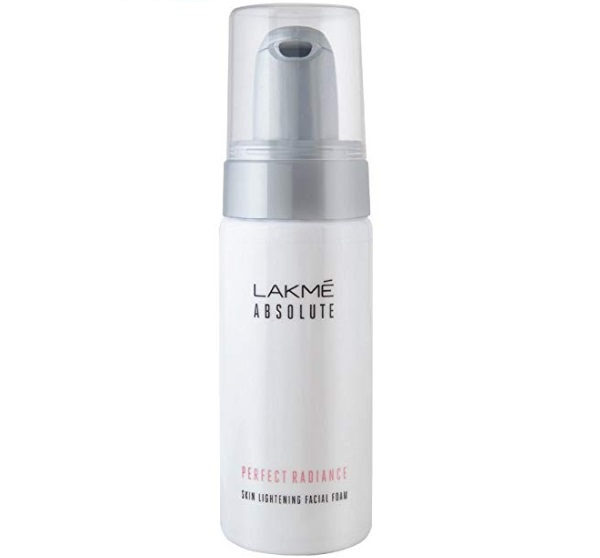 Lakme Absolute Perfect Radiance Facial Foam comes in a pump dispenser. It's very handy and convenient to use. It is one of the Best Lakme Face Washes to get rid of the makeup and oils from your skin. It is also suitable for oily skin, during summer time, when your skin gets overloaded and filled with impurities. It cleanses the skin and polishes it deeply. It is also a Lakme face wash for fairness with vitamins and skin lightening formula.
9. Lakme Peach Creme Face Wash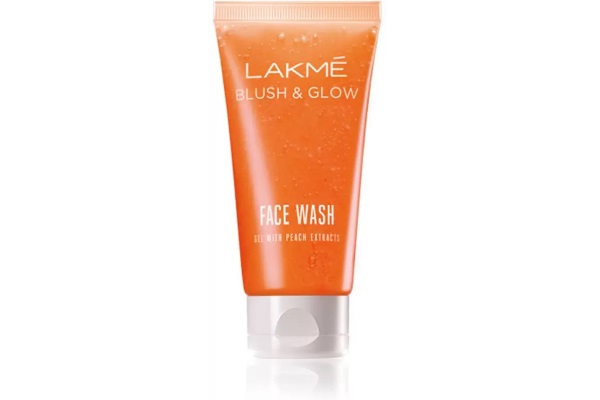 With the goodness of peaches, Lakme Blush and Glow bleach cream face wash is a must try face wash in winters when you have got dry, tired and rough skin. Peaches are loaded with multiple beneficial  vitamins and minerals to instantly plump up your skin and makes it glow like anything. It leaves your skin looking gorgeous and can be used twice in a day for better results.